In 2020, Shane Codd emerged as one of the most thrilling new producers in the country, with his lockdown-inspired 'Get Out My Head' – which hit No.6 on the UK charts, and has since gone platinum in Ireland. He discusses signing to Polydor, the state of the Irish dance scene, and drawing inspiration from his trance-loving mam.
Rising from a little-known SoundCloud sensation to one of the hotly tipped talents on Polydor's roster in just a few months, Shane Codd has defeated the odds – finding major mainstream success as a DJ, while clubs and venues around the world are boarded-up, and dancefloors remain a distant memory.
After releasing music independently for three years, his track 'Get Out My Head' began generating serious buzz on SoundCloud over lockdown – attracting the interest of several major labels. The single, which went on to be re-released by Polydor in late 2020, has since clocked up over 16.5 million streams on Spotify alone, and reached No.6 on the UK charts.
"I'm just trying to take it all in everyday," Shane says of the track's phenomenal streaming success. "I couldn't really believe it at first, and now the streams are nearly going up by a million a week on Spotify. It's mad."
While the 23-year-old remains remarkably down-to-earth, it's clear that his single has struck a powerful chord with people during these uncertain times.
"When I made that song, lockdown had just started, and I wanted all of that stuff out of my head – all the stress of it," he explains. "A lot of people have messaged me, saying, 'This has helped me during lockdown' or, 'It makes me think about being back in the clubs dancing, or over in Ibiza'. That was the vibe I wanted, and it really sat with a lot of people."
Advertisement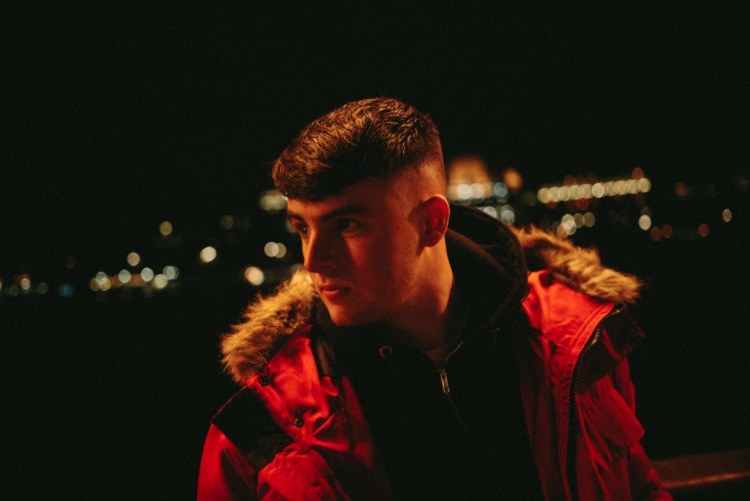 Although he did "pop an aul bottle of champagne" to celebrate signing to Polydor – where he joins some of the biggest artists in the world – Shane relates that the label initially had a hard time getting hold of him...
"When I got the call, I was over with my family visiting the Cliffs of Moher," he recalls. "The label were calling me, but the coverage was really bad over there. So I told them, 'Lads, I'll have to give you a call back in a few days!' I knew nothing about labels! A couple of other labels had rang me as well, like Ministry of Sound. All these unbelievable, huge labels – but I didn't know anything about them. I remember Ministry of Sound asked me, 'What do you know about us?'
"And I just said, 'I know there's a big nightclub in London called Ministry of Sound…'," he laughs. "I just didn't know! But Polydor were the ones that really stood out to me, because of the success that they've had. Even what they've done so far with my song, and me as an artist, is unbelievable. So I'm really excited to keep going with them."
Despite the obvious lack of gigs for DJs currently, Shane's deal with Polydor is indicative of the phenomenal talent emerging across the dance music scene in Ireland – which is ready to spill out into the mainstream.
"As well as myself getting signed, there's loads of people doing so well in Ireland now, like RobbieG, Welshy, Marty Guilfoyle – and Conor Bissett, who's been signed as well," he notes. "It's great to see it. There's a huge scene here, and the labels are starting to notice that now."
In addition to his own streaming success, Shane's also proved to be somewhat of a master playlist curator – with his 'Trance Anthems 90s-00s' playlist on Spotify having garnered over 82,500 followers. Although he was too young to hit the clubs during the golden era of trance, his appreciation for the genre began early nonetheless.
Advertisement
"I would've heard my mam and dad playing it – mainly through my mam, because I grew up with her," he explains. "She was only 18 when she had me, so she was into that music, because that would've been big at the time. I just loved it – from when I was one or two years old, right the way up. I still love it now. It was a big influence."
Moving from Dublin to Cavan at the age of 11 was also a pivotal moment in Shane's life
"Moving at that age was kind of tough at the start," he admits. "I'm fluent in Irish, because I went to an all-Irish primary school in Dublin. My mam wanted me to keep up the Irish, but there were no Irish schools in Cavan. So I went to school up in Monaghan – which was an hour-and-a-half on the bus everyday. It was horrible, but I used to listen to music to pass the time. I was always influenced by music."
Shane is now poised for ocean-transcending stardom – with "a remix of a really big artist" coming out in February, and his next single likely to be released in March. His ultimate goal, he tells me, is "to be as big as I possibly can."
"I want to bring out as much good music as I can, and have a bit of a legacy," he continues. "I want to play all over the world – in Ibiza, and all the big festivals. I want to be the biggest DJ to come out of Ireland, and fly the flag."
• 'Get Out My Head' is out now.
Advertisement
Order the Hot Press Hot For 2021 Special Issue below: