John Blek: "I'm sure it exists everywhere, but particularly down here – developing notions is something that could get you killed"
As he releases his powerful new album, On Ether & Air, John Blek discusses lockdown projects, the Irish folk scene, steering clear of notions, and how a hospital stay inspired his Catharsis album series.
In early 2017, just a few years after launching his solo career, John Blek suddenly found himself out of action.
"I was in and out of hospital for about three months, with some sort of virus," he tells me. "Basically, I just couldn't keep any food in my system, and I was wasting my body away."
The Cork singer-songwriter – who had previously earned critical acclaim as the titular frontman of John Blek and the Rats – turned to his music. While in hospital, he began working on a four-album project, Catharsis, with each volume exploring a different element. After delving into water, earth and fire, he's ready to complete the series, with the release of his new album, On Ether & Air.
"I started writing Catharsis as a means to occupy my brain while my body was failing me," he recalls. "For some reason, for a man who was sat in a hospital ward, I was writing songs about trying to seek freedom through the sea. From there, I moved on to songs of the earth on Thistle & Thorn, songs of fire on The Embers, and the air and the unknown with On Ether & Air."
An artist in the truest sense of the world, Blek has dedicated years to developing and nurturing his craft – quietly carving out a presence as one of the most captivating singer-songwriters this country has produced in years. Since going solo in 2014, On Ether & Air is the sixth LP Blek has co-produced with Brian Casey, at his Wavefield Recording Studio in Clonakilty. Although the mixing and mastering of the album was completed at the start of 2020, he was understandably wary of unleashing it into a world in which music venues were shuttered.
Advertisement
"I felt it was a piece of work that deserved me being able to give it 100%, and being able to push it as best I can," he explains. "Because it did feel special, it being the end of a series of albums, and the end of that part of my writing. So I held off until September 2021 – which has killed me, to be honest!"
Of course, he's had plenty of distractions over lockdown, including the release of Digressions #1, recorded in Wales, and Digressions #2, on which he experiments with drum machines and synthesisers. It's a notable departure from the Catharsis series, which is grounded in a solid contemporary folk sound – though it also pulls from the genre's rawest roots.
"There's a bit of a boom right now for good folk music, isn't there?" he reflects. "With the likes of Rough Trade doing their River Lea label and all that, it's started something again. There's incredible stuff. A huge amount of it is coming from a particular scene in Dublin, in and around The Cobblestone. But it's everywhere. What I'm doing is definitely less traditional-oriented. Though elements of it are harking back to the ideas and sounds used in folk songs, they still feel quite contemporary."
As a remarkably gifted fingerstyle guitarist, one Blek's most strongest influences is Scottish folk icon Bert Jansch.
"You listen to a record, and you come away with like 15 ideas," he says of Jansch. "You're like, 'Oh my God, that weird little guitar move that he did there, that's incredible! I wonder if I could work that into something...' Just incredible technique, and disregard for musical metre completely – which is brilliant in that he's able to pull it off."
He's also found inspiration a little closer to home – crediting his native Cork City as having played a major role in shaping him as an artist.
Advertisement
"For better or for worse," he grins. "There's an element of grounding. I'm sure it exists everywhere, but particularly down here, developing notions is something that could get you killed. The way I go about my work has definitely been defined by the city that I grew up in, was a teenager in, went out in, and started gigging in."
From his teenage years – which included a stint playing in a now defunct northside pub affectionately dubbed 'The Flying Bottle', for obvious reasons – the city instilled a strong work ethic in Blek.
"Someone can tell you that they enjoy your music, or they think you're great, but that's not really worth that much to me," he muses. "My satisfaction comes from working as hard as I can, creating something that I think is beautiful, and working even harder to share it with as many people as possible. It's eliminating complacency, and eliminating a sense of importance. This is my job."
Despite the difficulties currently facing artists, following a year-and-a-half without gigs, Blek remains positive about the Irish music scene.
"No matter the genre of music, there's a real element of offering a helping hand," he notes. "It's just a really solid community. For example, I know that Fontaines D.C. are going on a big UK tour in the autumn, and they have a Cork band, The Altered Hours, going with them. Things like that – it's like an 'all boats rise' scenario. Everyone's dragging their brothers and sisters up with them."
He experienced similar support from Mick Flannery during the earlier years of his own career.
Advertisement
"Mick was really kind to me with support slots, which were very much appreciated," he recalls. "It's a great way to access a much larger audience. Glen Hansard's also a great man for bringing Irish artists on tour all over the world – be it Ye Vagabonds or Junior Brother. The Irish scene isn't overly competitive. I mean that in a positive way – not that we can't compete internationally! But it's a friendly community of musicians."
With live shows gradually returning, Blek's currently gearing up for his own upcoming tour – which will take him across Germany, followed by a string of Irish and UK dates.
"My first couple of gigs back were last week, in Coughlan's here in Cork City," he tells me. "It was lovely. I did an early gig and a late gig. The early one was nice, and I played and sang well – but I feel as though the storytelling, and the banter was a bit lacking. I'm just out of practice. By the time the second gig came around, I felt a lot freer – probably aided by a couple of pints!"
Although the release of On Ether & Air remains his central focus for now, Blek hasn't been resting on his laurels. In fact, he reveals that there's much more music on the way...
"It's a never ending thing for me," he admits. "I'm constantly working on new music either at home, with my recording set-up here, or with Brian Casey at Wavefield Recording. There's three unreleased albums of material in the vault, and there's another really big recording session booked in for October, that will last through to the middle of January. I've got a few collaborations on it that I'm really excited about, with people whose shows I would've gone to on a regular basis when I was 18 through to the middle of my 20s. We'll say no more – we don't want to jinx it!"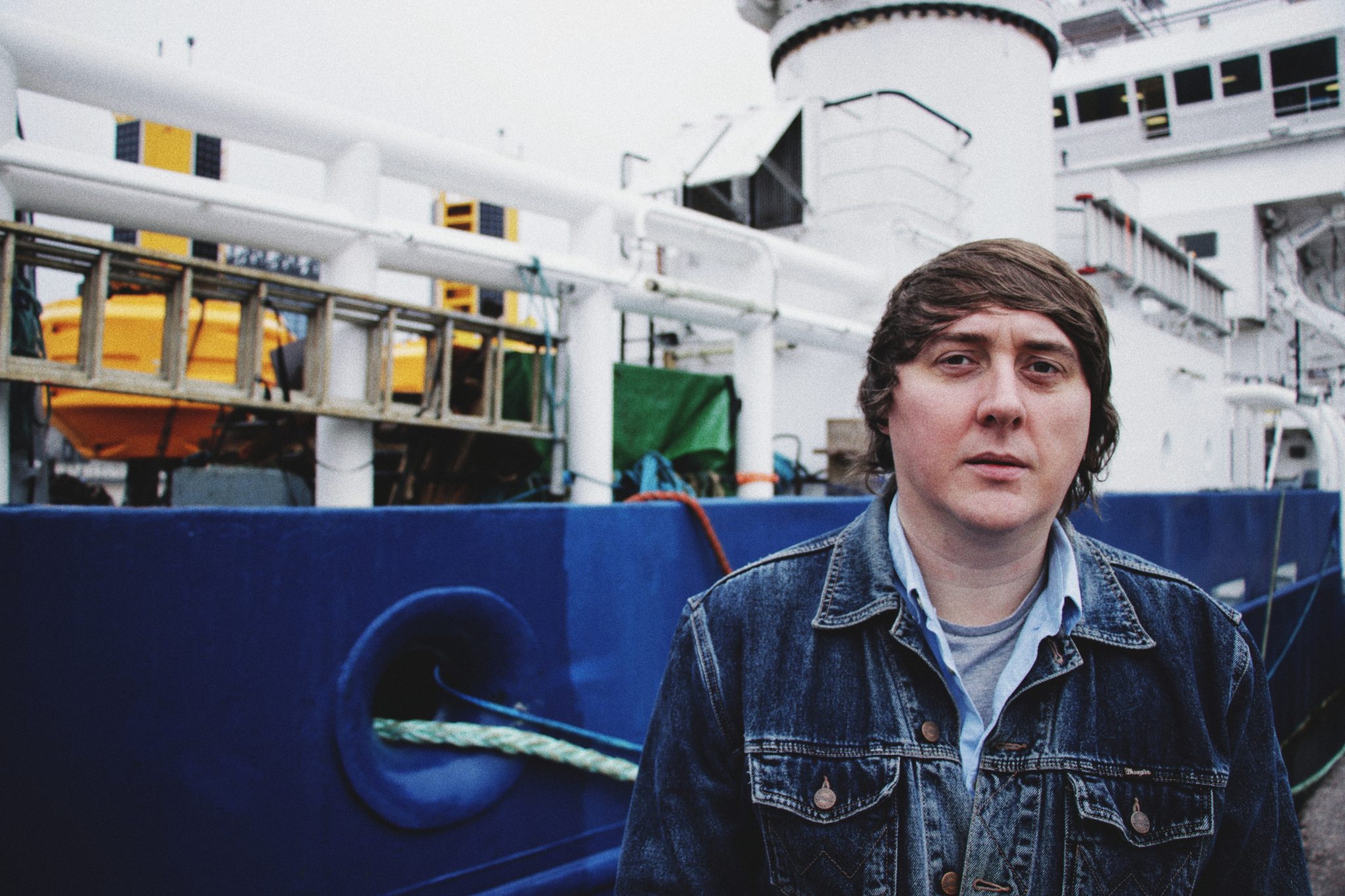 On Ether & Air is out tomorrow, September 10. John Blek plays The American Bar, Belfast (September 10); Cleere's Bar & Theatre, Kilkenny (October 8); Triskel Arts Centre, Cork (16); Workman's Club, Dublin (17); and The Black Gate, Galway (23).
Advertisement