A look at the bars and clubs around the country with the most to offer students.
BELFAST
Empire Music Hall
42 Botanic Ave, Belfast
Tel: (0044) 28 9024 9276
thebelfastempire.com
Close to QUB's campus, this venue housed in a former Victorian-era church is central to the Northern music scene. Acts like Snow Patrol and Two Door Cinema Club played there while they were still upcoming. Saint Sister, The Academic and Fontaines D.C. are all lined up for semester one this time around. Empire also offers affordable menus; there are plenty of drink promotions, lunch is £5, and their pizzas are famous. Come by on Tuesday nights to see Empire Laughs Back, the North's biggest comedy club, which over the past 20 years has hosted the likes of Dara O'Briain, Michael McIntyre and Tommy Tiernan. Music, laughs and cheap food – what more does a student need?
The Limelight
17 Ormeau Ave, Belfast
Tel: (0044) 28 9032 7007
limelightbelfast.com
Consisting of two clubs, a bar and an outdoor terrace, Limelight is fondly remembered by Oasis as the place they learned they had their first No. 1 album. It deals in quality live music and cracking club nights. Acts such as Kojaque and Luka Palm, Dermot Kennedy and Kneecap are all set to rock the house during the first semester. Weekly events include Scratch Mondays, where student anthems are blared for hours; Shit Disco on Friday with music styles ranging from rock to funk, from disco to punk; and AAA Saturdays, showcasing four DJs across four separate rooms. Definitely worth the attention of students looking for a boisterous night out.
Advertisement
CORK
Coughlan's
Douglas Street, Cork
Tel: (021) 496 1751
coughlans.ie
Over 150 years old but still going strong, Coughlan's is a pub steeped in history. As well as a heated beer garden, Coughlan's features an intimate space for live music. Every Monday night they host a free music show – often from The Americhanics – perfect for any cash-strapped student seeking some entertainment on a night out. Outside artists are also regularly scheduled, so head down if you want to catch folksy gigs. The upcoming Sounds From A Safe Harbour festival in September sees the likes of Maria Doyle Kennedy and Mick Flannery take the stage at Coughlan's. Grab a beer and lose yourself for a while with fine music in a historical setting.
Cyprus Avenue
Caroline St, Cork
Tel: (021) 427 6165
cyprusavenue.ie
Tucked in next to the Old Oak Bar, this is a genuine backstreet gem, with Kerri Chandler, JyellowL and Wild Youth all due to play im the coming months. The venue is at the heart of Cork's student music scene, so musically inclined students will likely find themselves grabbing a drink there sooner or later. With a commitment to showcasing new acts every week, Cyprus Avenue is a great stop for music lovers.
Dali
13 Carey's Lane, Cork
facebook.com/dalicork
Since opening its doors last year, Dali has fast built up a reputation as the top spot for underground, electronic and alternative music in Cork. Through its progressive programming, and its strong emphasis on inclusivity, the club offers a much-welcomed alternative to a typical night out on the town. While Dali has retained parts of its building's near-100-year-old interior design, including its gorgeous ceiling, the venue has also been kitted out with a state-of-the-art set-up. Boasting Ireland's biggest Void soundsystem, as well as the country's first Arcline 8 system, Dali ensures that a passion for music and creative energy always take centrestage.
Advertisement
Havana Brown's
5 Hanover St, Cork
Tel: (021) 465 8100
havanabrowns.ie
Just above Rearden's Bar, this venue has been at the centre of Cork's nightlife since 1998. Although it bills itself as "Cork's most exclusive and glamorous nightclub", don't be put off by fears of snobbery; it's more than willing to accommodate students. Tuesdays find the club's student night, Status, aiming to please young crowds with the latest dance hits. Couple that with friendly staff and a truly impressive list of past guest DJs, such as Jazzy Jeff and Todd Terry, and Havana Brown's should be on the radar of any student in Cork.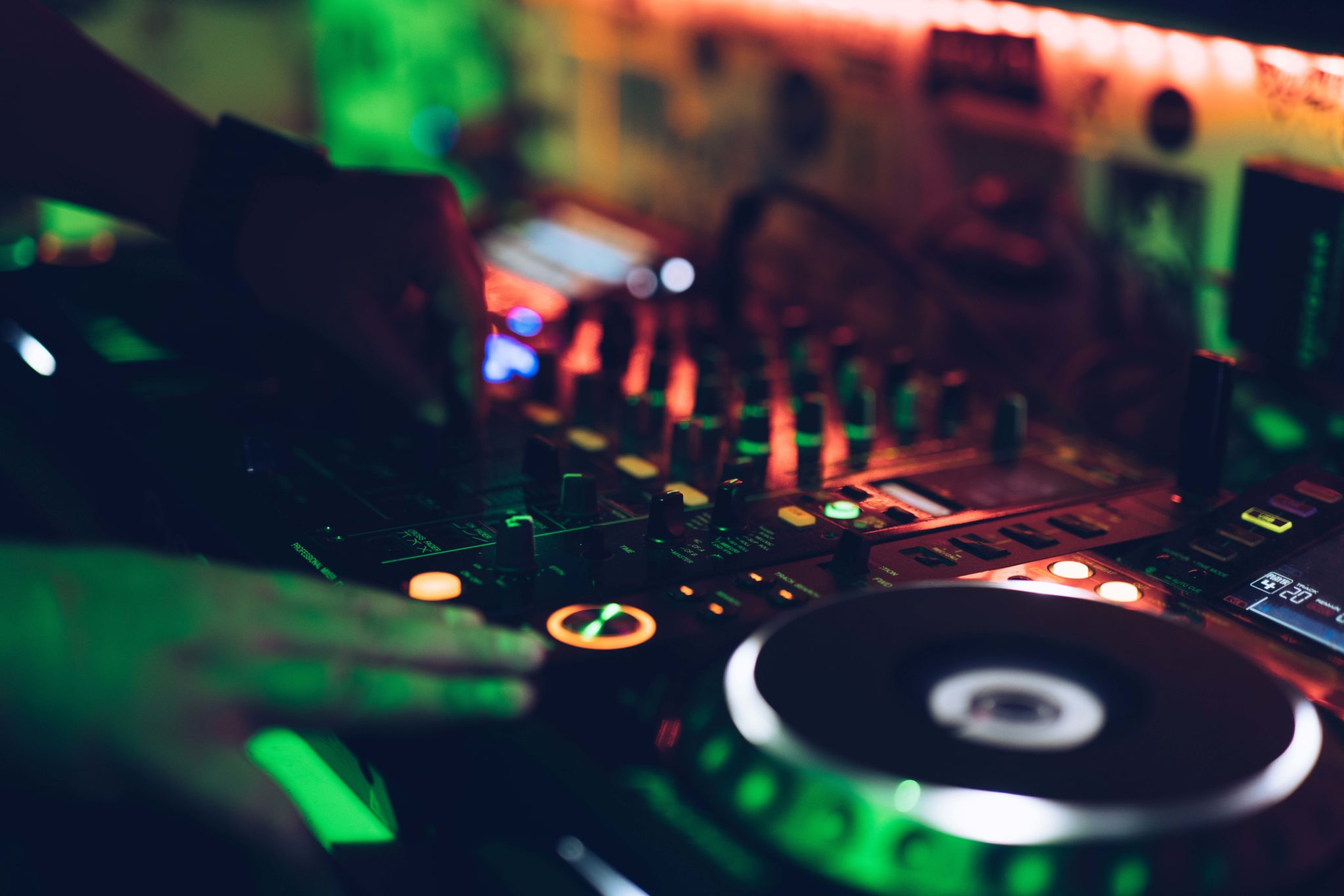 DUBLIN
The Academy
57 Middle Abbey St, Dublin 1
Tel: (01) 877 9999
theacademydublin.com
Just off O'Connell Street and on the LUAS Red line, this club is easily accessible for students all over Dublin. The Academy's main stage has hosted legendary names such as Prince and David Bowie, while its basement club has also served as an early stop for acts like Mumford & Sons and Bastille. Acts like Alma, Slowthai and Clairo are all slated for the coming months. With decent drink offers, four floors in total, and the latest in sound and lighting tech, the Academy has been a big-name Dublin club for quite a while.
Dicey's Garden
21-25 Harcourt St, Saint Kevin's, Dublin 2
facebook.com/Diceys
Advertisement
One of the most popular venues for young people looking to party, Dicey's features a huge beer garden, BBQ corner and mainstream music – but it's particularly famed for its drink deals.
Doyle's
9 College St, Dublin 2
Tel: (01) 671 0616
doylesintown.com
Right on College Green, this pub is particularly convenient for Trinity students. Bare brick walls and wooden flooring gives it a traditional feel, and it's known for its down to earth atmosphere. Especially on Fridays, you're sure to find a big crowd. DJs man the dancefloor on the upper level if you don't feel like sitting still all night. Prices are reasonable, which is a big plus for local students, and discerning drinkers are likely to be impressed with the selection of craft beers.
The Grand Social
35 Liffey Street Lower, Dublin 1
Tel: (01) 677 1224
thegrandsocial.ie
Located just off the River Liffey, this is a venue with a little something for everyone. The Ballroom downstairs is the go-to if you're in the mood for clubbing, while The Parlour sports more of a cosy atmosphere. Whatever the case, be sure to check out the circus themed Loft, even if just for the Insta-story. The Grand Social boasts a great live music calendar too, with upcoming live shows including Tiny Moving Parts, Nealo and Vulpynes. Admission is usually under a tenner, but if you do your research, you could pop along to one of the many free gigs throughout the month.
Index
39-40 Arran Quay, Dublin 7
facebook.com/indexdublin
The relatively new venue has an become essential destination for all techno lovers, with acclaimed local and international DJs regularly performing. The entry fee is always reasonable, making it a great spot for students to check out.
Advertisement
O'Reilly's
Tara Street Station, Dublin 2
Tel: (01) 671 6769
sublounge.ie
Hidden away just under Tara Street Station, O'Reilly's is a well-kept secret on Dublin's nightlife scene. Every Monday, students fill the picturesque pub – built between three 170-year-old arches – in order to avail of the bar's "Cheap Ass Mondays". Saturday's "Bungalo" night echoes this with a stream of lively music ensuring that the atmosphere is vibrant and the dancefloor is always jumping.
Pygmalion
59 South William Street, Dublin 2
facebook.com/PygmalionDublin
This venue has long been a classic in Dublin city. While it is more of a hybrid between a bar and a club, it definitely still qualifies as the latter, since it always has DJs at night and a couple of dancefloors. Pygmalion's Sundays have always been a big success, with two-for-one cocktail offers and 40% on all drinks. Music-wise, expect chilled electronic music, with plenty of house, funk and ambient.
Tramline
21 D'Olier Street, Dublin, Ireland Dublin 2
tramline.ie
The venue is about to celebrate its two-year anniversary, and has already proven to be a big hit amongst students – offering real musical diversity and cheap drink deals. Hijinks on Mondays has fast become a local favourite for all things house and techno, while Sicko! on Thursdays focuses exclusively on trap, hip-hop and rap.
Whelan's
25 Wexford St, Dublin 2
Tel: (01) 478 0766
whelanslive.com
Advertisement
A favourite of Ed Sheeran, who has played multiple gigs there over the years, Whelan's is a big part of music in Dublin. The traditional decor gives the venue an intimate feel, but its dancefloor is as lively as any club in the city. Everyone from Fur to Inhaler are set to appear in September. Entry is free from Monday to Wednesday, which is a blessing for local students.
Wigwam
54 Middle Abbey St, North City, Dublin 1
wigwamdublin.com
This venue arrived as a replacement after the well-known Twisted Pepper, which closed its doors in 2015. It has built a great reputation for itself, especially amongst younger crowds. A bar/coffee spot during the day, it also has a basement which is turned into a buzzing dancefloor at night. While it has a strong focus on dance (house/techno/drum 'n' bass), Wig Wam also host other types of nights such as reggae, dancehall, funk and disco.
The Workman's Club
10 Wellington Quay, Dublin 2
Tel: (01) 670 6692
theworkmansclub.com
Comfortably sitting where Temple Bar meets the Liffey, the Workman's is a favourite among Dublin's indie fans. Drop by if you want to catch upcoming shows from the likes of Katie Kim, Gaelynn Lea and Thomas Gabriel. DJs are hard at work seven nights a week until 3am, so students looking to party are very well-served indeed.
GALWAY
Electric Galway
36 Upper Abbeygate St., Galway
electricgalway.com
Advertisement
Electric Galway opened its doors six years ago – an exciting addition to a city already jam-packed with creative energy. With three different rooms, each with their own sound and vibe, and a total of 10,000 square feet of space for drinking, dancing, and dining, the club is the kind of spot that you'll happily get lost in. The variety offered ensures that inclusion and creativity are always at the forefront of Electric's progressive cultural programme. While the venue has previously played host to a diverse selection of big name guests, local club nights and Irish underground DJs also feature regularly. Look out for upcoming events featuring Shampain (September 19), Anna Mullarkey (October 4), Celaviedmai (October 5) and more.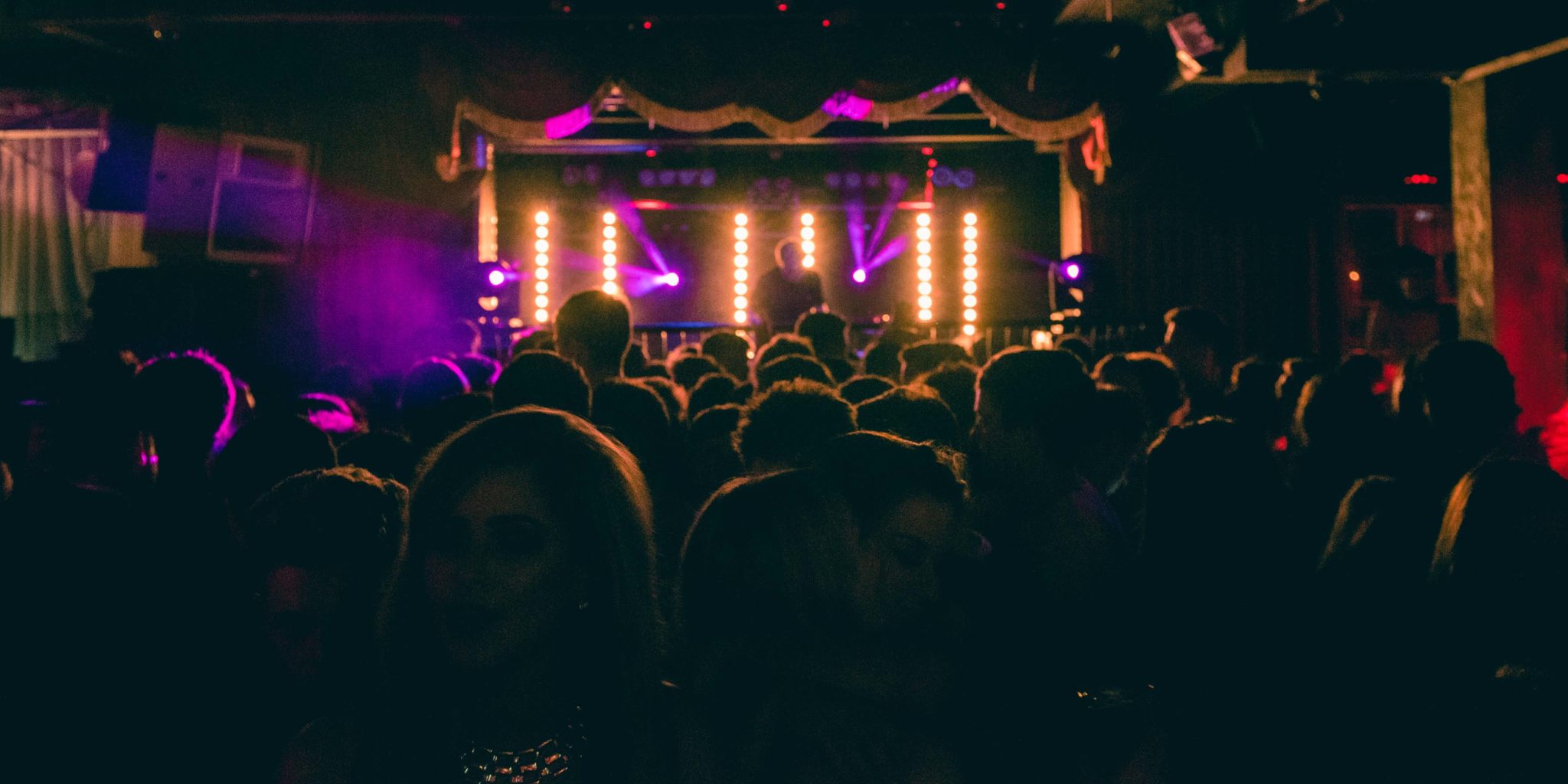 Monroe's
14 Dominick St Upper, Galway
Tel: (091) 583 397
monroes.ie
Out in the West End of Galway, Monroe's is known for featuring an eclectic array of live acts. Everything from rock to bluegrass is covered, and acts range from the local to the international with Amazing Apples and Young Waters among the upcoming attractions. As well as the main stage, Monroe's also houses a cosy back room suited to trad and acoustic sets. Boasting a free app that grants discounts and better tickets, Monroe's is perfect for students looking for an alternative night out.
Roisin Dubh
9 Dominick St Upper, Galway
Tel: (091) 586 540
roisindubh.net
This popular late night bar prides itself on hosting alternative acts, as well as being the "home of comedy in Galway" for several years. Students flock to the club on Tuesday nights for the Silent Disco, especially since entry only costs €6 and comes with a free shot of Jager. They also hold Open Mic Nights on Sundays. Upcoming acts at Roisin Dubh include Stars, Sinead O'Connor and Saarloos.
LIMERICK
Advertisement
Mother Macs
8/9 High St, Limerick
Tel: (061) 414 900
mothermacs.ie
Since December 2015, Mother Macs has been a staple of Limerick's pub scene. For all the craft beer enthusiasts, this is a place you don't want to miss. It also boasts the Best Pint of Guinness in Limerick as voted by locals. Its colourful exterior communicates the vibrant atmosphere you find the moment you step inside. It also hosts a mixed bag of events throughout the year, including silent art auctions, and is one of few bars in Limerick without a TV. Instead, Mother Macs is a champion of live music, particularly that of local Limerick musicians – perfect for any night out.
Dolan's/Kasbah Social Club
4 Dock Rd, Limerick
Tel: (061) 314 483
dolans.ie
Since 2010, Dolan's and Kasbah Social Club have joined forces to provide Limerick with live music. A wide range of acts are scheduled for the coming months, including All Tvvins, Hudson Taylor and Foy Vance. Traditional Irish music features every night in Dolan's, while Kasbah has a focus on alternative bands. LGBTQ+ students will want to check out the monthly "Confessions" night, held by Kasbah as a friendly clubbing experience.
SLIGO
Electric Avenue
Kempten Promenade, Sligo
facebook.com/electricavenuesligo
The newest addition to Sligo's nightlife, the multi-room Electric Avenue has recently opened in the upstairs space once occupied by Sintilllate – a club famed around the country for its unbeatable atmosphere and inclusive vibes. The space has welcomed plenty of big name acts in the past, including the likes of Jax Jones, CamelPhat, Sean Kingston and John Gibbons. Electric Avenue also caters to the town's student population with a number of student nights and themed events. You can catch some of the biggest international and homegrown DJs in the club with Electric Playground on Wednesdays and Koo Koo Mondays, described as "Sligo's craziest student night".
Advertisement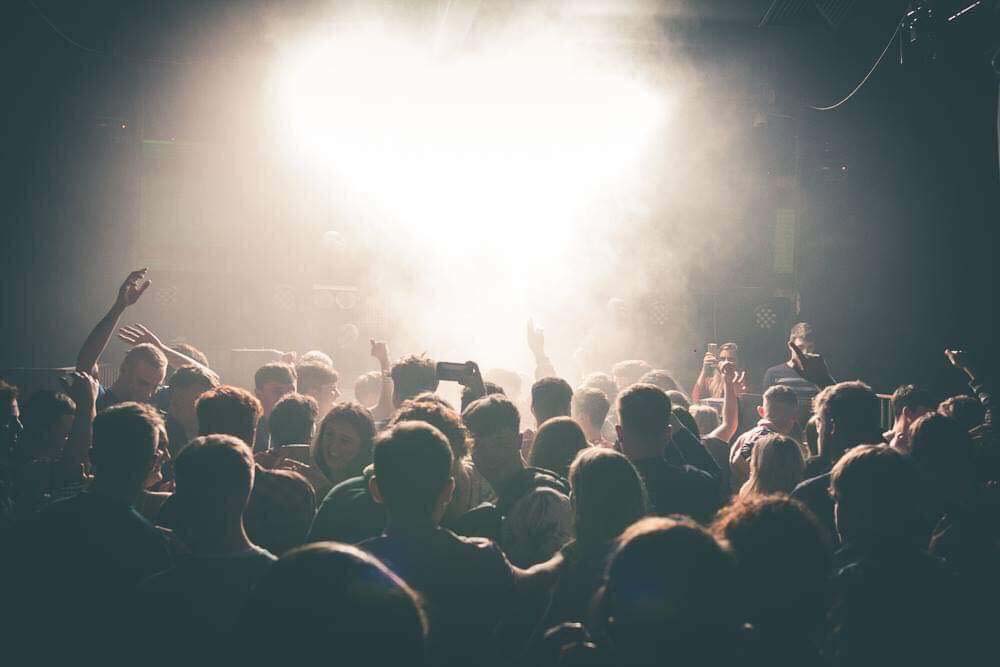 WATERFORD
Factory
30 John St., Waterford
facebook.com/FactoryWaterford
Boasting brilliant sound and light systems, since opening last year, the Waterford spot has quickly developed into one of Ireland's top clubs. With student-specific events, Factory is become a welcome addition to the city's student scene. This year, Factory is the official Freshers Week venue for WIT Students' Union, and will be welcoming students back to college with major events featuring Ejeca (Sept 23) and Alan Fitzpatrick (25). You can also look forward to upcoming events with Mano Le Tough (Sept 21); ex-Oasis drummer Tony McCarroll (Oct 25); and King Kong Company (Nov 23).
RELATED
Lifestyle & Sports
25 May 23