Mad Hatter Q&A - Edel Coffey: "If I ever got to cast my novel Breaking Point for the big screen, Ruth Negga would be my dream actor"
Journalist and author of Breaking Point Edel Coffey is our latest figure to take part in Hot Press' Mad Hatter Q&A. The story examines the heavy burden on working mothers, spinning the innumerable plates of parenting and career.
Who would be the last person you would invite to your birthday party?
Probably somebody really important. I had huge anxiety doing up my wedding invitation list, and the acknowledgments for my book because I was certain I had forgotten someone really important.
Who would be the first person you would invite to your birthday party?
My best pal, the film director Aoife Kelleher. And Vogue Williams and Joanne McNally as well, as their podcast My Therapist Ghosted Me is the funniest half-hour of every week.
Favourite saying?
Onwards! It's a good one for getting back up on your horse and spurring you on.
Favourite record?
Chet Baker Sings, the great jazz trumpeter's debut vocal album is a MOOD and I put it on whenever I need to transform mine.
Advertisement
Favourite book?
Rebecca by Daphne du Maurier. It's such a brilliant book about men and women, obsession, liberty, sexuality, infidelity, power, dominion, coercive control, violence, murder, and the ethics of all of those things. It also has such a creepy atmosphere, it's a phenomenal book way before its time
Favourite film?
Anything by Nora Ephron, but particularly Julie And Julia.
Favourite author?
I have lots of favourite authors from William Maxwell to Annie Ernaux, Sally Rooney to Lelia Slimani… but the ones I tend to re-read are Jane Austen, Joan Didion and Janet Malcolm.
Favourite actor/actress?
Ruth Negga. If I ever got to cast my novel Breaking Point for the big screen, she would be my dream choice to play the journalist Adelaide.
Favourite musician?
Joni Mitchell… her voice, her musicianship and her style are unique.
Most embarrassing moment of your life?
I was embarrassed of everything as a child but have come to terms with my humanity since then so don't tend to get embarrassed about much.
Favourite food/drink/stimulant?
I don't drink alcohol very much anymore but I will always make an exception for Champagne.
Advertisement
TV programme?
The most recent programme I enjoyed was Yellowjackets, a kind of indie-horror female Lord Of The Flies set in the '90s with a great indie soundtrack. I knew when they played Liz Phair in the first episode I was going to like it.
Favourite TV personality?
Graham Norton.
Favourite item of clothing?
A white cotton boyfriend shirt and a navy V-necked cashmere jumper that goes with everything. Both are incredibly comfortable but you can get away with wearing them almost anywhere.
Most desirable date?
If my husband wasn't free, I would accept a stand-in cameo from Mads Mikkelsen.
Favourite method of relaxation?
I stress-clean...so if the house is extremely tidy you know something is wrong.
If you weren't pursuing your present career, what other career might you have chosen?
I would love to have been a barrister. I like to see an argument through to its bitter conclusion.
Advertisement
Biggest thrill?
Getting a literary agent. It was the first time I dared to believe that I might be able to get a book published.
Biggest disappointment?
I've had frequent and regular disappointments in my life, but things have always worked out for the best so now I tend to trust disappointments as part of a cyclical process, the trough of a wave, and nothing to get too upset about.
Your concept of heaven?
I have moved into a stage of life where my idea of heaven is simple and involves loved ones, a good bottle of wine and a cosy fire.
Your concept of hell?
Not being able to leave somewhere – anywhere – when I want to. I tend to know my escape routes and bring my own transport as a result.
What would be your dying words?
It would be nice to think I might get some dying words. I always think of Seamus Heaney's dying words, 'noli timere' (don't be afraid) as wonderful because they give strength to those left behind. Something like that would be good.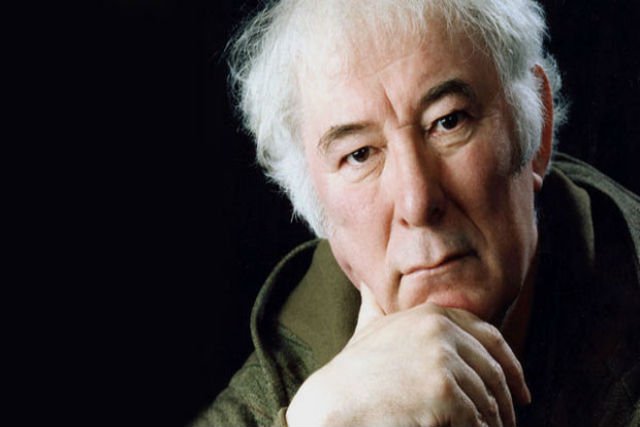 Greatest ambition?
Right now, to finish my second novel.
Advertisement
Period of history you'd most like to have lived in and why?
As a woman, there's not any historical period that's particularly alluring. I enjoy the freedoms and rights offered to me in the here and now but I wouldn't say no to living in a pre-climate crisis era.
If you weren't a human being, which animal would you have chosen to be?
An eagle or a hawk of some variety, powerful and free.
If you were told that the world was ending tomorrow morning, how would you react/what would you do?
I'd hug my kids and my husband and tell them how much I love them.
Your nominee for the world's best-dressed person?
Probably Charlotte Gainsbourg. I love how French women dress. They have small wardrobes and they always manage to look super smart and relaxed and sexy at the same time. Having said that, I also have a soft spot for the audacious wardrobe of Christine Quinn.
Favourite term of abuse?
Fecker. It's endearing enough to be abusive without offending too much.
Biggest fear?
Being found out.
Humanity's most useful invention?
I don't need to cast my mind back too far... vaccines.
Advertisement
Humanity's most useless invention?
Consumerism.
• Breaking Point by Edel Coffey is published by Sphere.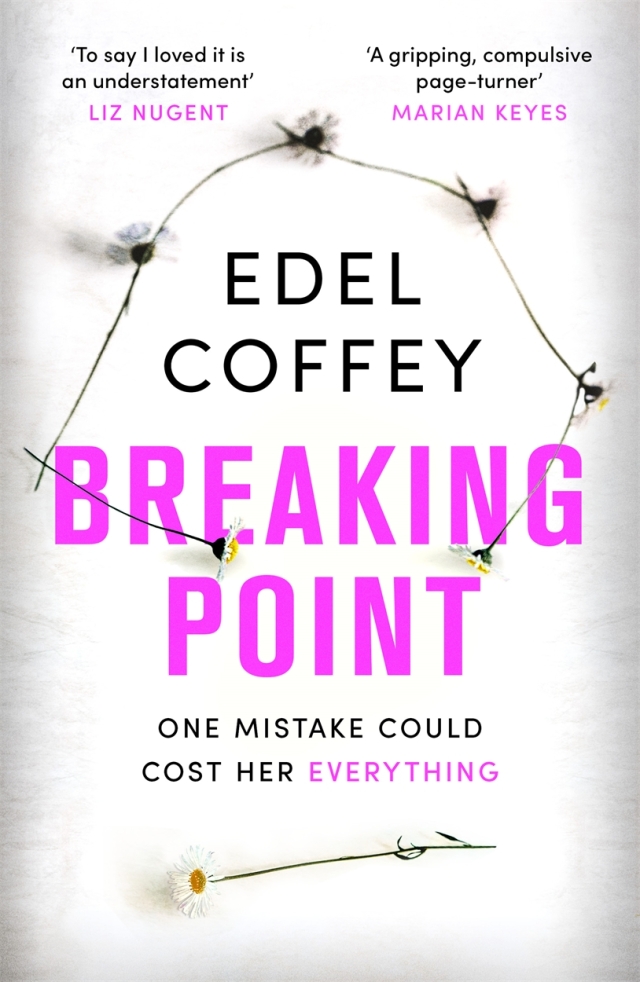 RELATED