Irish director Scott Altman makes feature film debut with Hollywood exploitation story Red Carpet
Not many independent Irish directors get their debut feature on Apple and Amazon – but Scott Altman has worked that magic. Red Carpet – which follows an aspiring actress who gets caught up in the dark underbelly of Los Angeles – was shot over just seven days with a number of first time actors.
Dublin-born film and music video director Scott Altman has released his crime-thriller Red Carpet, telling the gritty story of an aspiring actor who becomes horrifically exploited.
Red Carpet has landed on Apple TV in the US and Amazon Prime Video in all English-speaking countries globally, which represents a major achievement for an independent film-maker – even more so one from Ireland. Red Carpet was written and directed by Scott Altman.
Altman's first feature film follows Mandy, a hopeful female actor, who has relocated to Hollywood to pursue her LA dreams only to become entangled in a world of sex, drugs and violence.
Starring fresh San Francisco talent Wittie Hughes as Mandy, alongside Jordan Destin, Nicholas Lee, Roshema Purfoy, Hair Craigs, Stephen Payne and Slim Khezri, the film sees the protagonist waking up on a plastic-sheathed mattress in an anonymous low-rise room after being delivered into human slavery.
Having met a white rapper on the Hollywood Boulevard the night before and losing consciousness at his party, Mandy is now the property of a tooth-grilled pimp named Shadow. The young woman faces sexual abuse and turns to rap in order to escape, meeting sex worker Lola (Roshema Purfoy) in the process.
Advertisement
"Prior to the pandemic, I was keen to get a feature film under my belt," Altman says of the origins of Red Carpet.
"I travelled to the US for inspiration and had the intention of shooting an independent film while I was there. I spent time in The Bronx, New York and then crossed over to Los Angeles. On one of my first days in LA, I walked the length of Sunset Boulevard. I saw how another world began to take over the strip. Dealers, sex workers and pimps began to appear and littered the streets. Immediately, I knew there was something in what I was witnessing on the strip and it felt like being in a movie. That got me thinking of various ideas and I felt compelled to structure a story around my experience on Sunset that day/night."
The casting of lead actress Wittie Hughes in Red Carpet was completely accidental.
"Taking time out from LA, I drove to Las Vegas," Scott says. "In a bar just off Flamingo Road, across the street from where Tupac Shakur was murdered, I met a rapper from Oakland named Yella and told him an idea I had for a film I was planning to shoot when I returned to LA. He connected with the story due to a similar family experience and suggested his youngest sister, an up-and-coming rapper/actress named Wittie, for the leading role. A few days later I was back in LA and Red Carpet's preparations were underway."
Interestingly, Altman had to shoot Red Carpet, without any time to rehearse the actors.
"The story is based on stories of a similar nature that I heard and my imagination to heighten the stakes," Scott explains. "I intentionally structured the story around what was available to me at the time in terms of cast, locations and filming equipment. Many of the actors I cast had little or no acting experience but they had additional talents and attributes which felt right for the project, and added to the film's realism."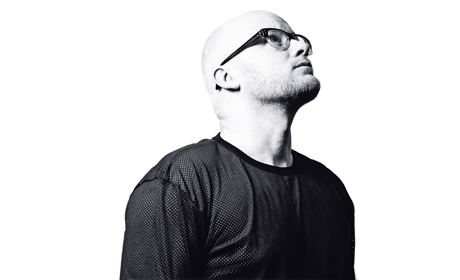 Advertisement
Altman began his film industry career as a teenager, when he worked as a pyrotechnician at Ardmore Studios, before training in animation and VFX. Later nabbing a job with MTV in London, Scott created Promax award-winning campaigns for the MTV Europe Music Awards.
In 2013, Altman won the Hot Press/Wide Eye Media (formally Carlton Screen Advertising) Director of the Year award for his cinema advert to promote Hot Press magazine, before going on to work with Kanye West – and eventually setting up Defunct Films, under whose umbrella Red Carpet has been released.
Through this company, Altman has directed and executive-produced hit music videos for the likes of Shift K3Y, Philip George & Anton Powers and Jax Jones, receiving millions of views online.
More recently, Home, Scott's documentary film in relation to homelessness, involving Academy Award Winner Glen Hansard and Academy Award Nominee Jim Sheridan, won Best Short Documentary at the 2019 Dublin Independent Film Festival.
Red Carpet can now be watched on Apple TV in the US and Amazon Prime Video globally.
Watch the trailer for the feature film below:
Advertisement
RELATED