International TV with Walter Iuzzolino: "Oh my God, let me tell you about Four Strangers from Croatia!"
It's time for our annual hook-up with Walter Iuzzolino, the international TV evangelist who lets you travel the world without leaving your sofa.
While it was almost physically impossible to leave Ireland last year during lockdown, you could televisually travel courtesy of the Walter Presents strand of Channel4.com, which had France, Italy, Belgium, Spain, Brazil, Sweden, Norway, Finland, Denmark, Poland, Hungary, Germany, Holland, Russia, Bulgaria, Croatia and, courtesy of the craziest buddy cop show ever, Senegal on its armchair destination board.
Curated by the Italian force of nature and quote machine that is Walter Iuzzolino, the free streaming service's most viewed programmes in 2021 were All The Sins, a hedonistic Finnish crime drama in which a gay detective was sent back to his deeply religious hometown to investigate a series of murders, followed by Deutschland 89, the third and sadly final part of Anna and Joerg Winger's fall of the Berlin Wall thriller.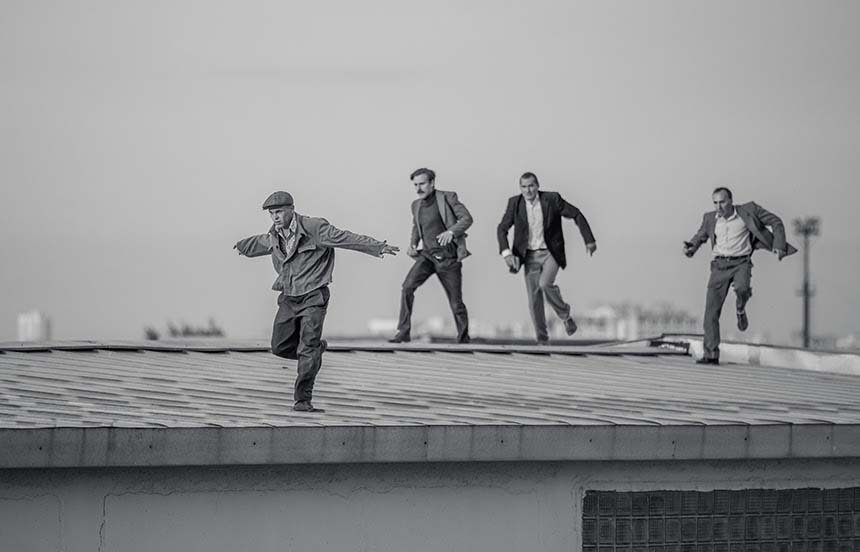 Asked to predict this year's Top 2, Walter says: "Oh my God, let me tell you about Four Strangers (July), which is from Croatia! Three strangers living in tower blocks outside Zagreb have their lives bound together one night when they witness the son of a mafia criminal beating up the fourth stranger, a girl, who whilst defending herself accidentally kills the bad guy. They make a vow between themselves to never reveal what they've seen but, eventually, it all starts to unravel. It's beautifully shot and has a sort of nostalgic Eastern European feel about it.
"Another one I'm very excited about is Cry Wolf (available now), a Danish show from the makers of Borgen, which goes deep into what happens when a man is accused of abusing his 14-year-old stepdaughter. Your emotional response is to go, 'What a despicable crime', but as the story unfolds and you get to know the characters better, doubts start to creep in. The father's clearly violent but is he that violent? The mother's damaged but in what way? Is the strange social worker a bit too zealous? The ambiguity is absolutely compelling."
Advertisement
Cry Wolf is part of Walter Presents' Scandi Takeover, which kicked off in January with Outlier, a Norwegian show about a student psychologist who's convinced the police has arrested the wrong person for abducting a teenager.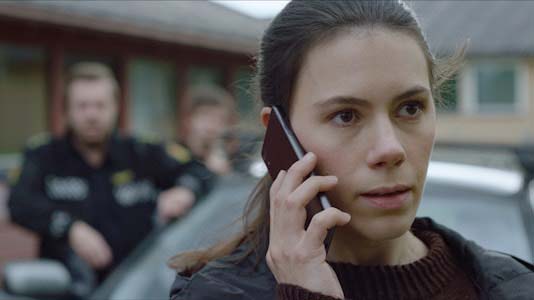 The snow-capped Bardufoss mountains are as big a star as Hanne Mathiesen Haga who's in serious demand since the eight-parter topped the ratings back home.
The Takeover continues with a second season of superior Swedish political conspiracy yarn, The Truth Will Out (available now) and Snow Angel (March 13), a daring character-driven drama about a mother, a policewoman and a child nurse whose fates become intertwined following the disappearance of a five-week-old Swedish infant.
France has been a fertile hunting ground in the past for Signore Iuzzolino and delivers again big time with Astrid (June), which is about a woman with Asperger's working in the police archive library.
"She has an insanely detailed memory, which helps her solve cases. On one hand it's funny and frothy, and on the other tender and warm and celebratory. There's a scene in episode one where Astrid goes to this sort of AA meeting, which literally made me cry. It's just so beautifully done."
Walter is even more excited than usual about The King Of Warsaw (May), a Peaky Blinders meets The Sopranos-style organised crime caper set in Poland just before the outbreak of World War II.
Advertisement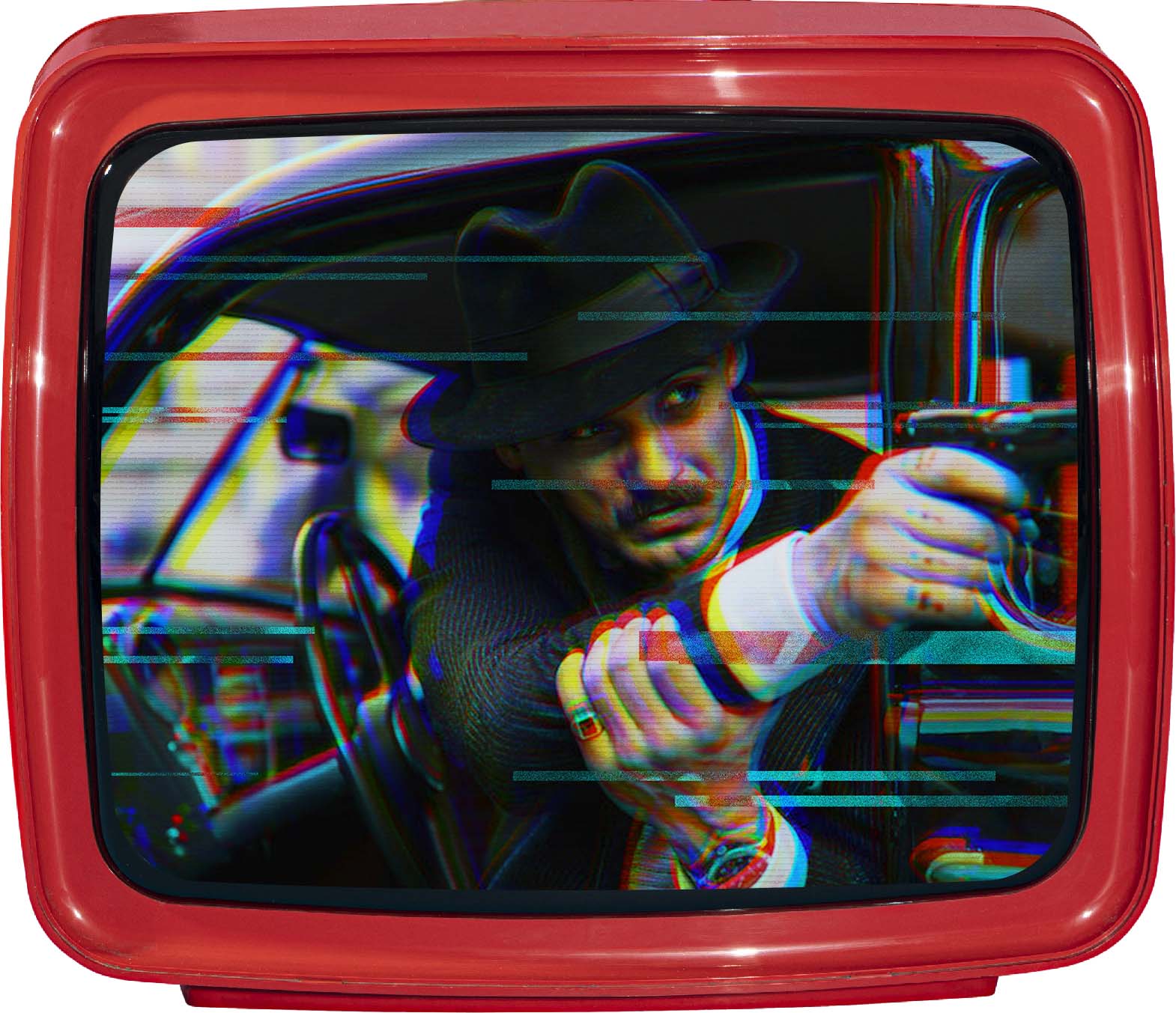 "It's like a giant Scorsese movie," Walter enthuses. "I can't imagine how much money they spent on it. It has an actor, Michael Zurawski, that I adore and who played the lead in another of our series, Raven, last year. King Of Warsaw is just insane.
"From a little further east we have Murderous Fever (April), a Russian show, which is set in the mid-'80s and has that timewarp feel. It tells the true story of one of the most brutal serial killer cases in Soviet history, and the cover-up that surrounded it. Also from Russia we have Dead Lake (July), which is almost traditional Scandi in tone."
Not content with hoovering up the best international TV, Walter turned programme-maker last year with an English remake of Swedish hit Before We Die with Dubliner Patrick Gibson as one of its stars.
"We've made a beautiful show for ITV called Hotel Portofino (available now), which is about a 1920s English family buying a villa on the Italian Riviera and turning it into a hotel for the upper classes," he resumes. "You've got threats, romance, backstabbing and the rise of fascism. It's really lovely.
Advertisement
"We also have a show in production now, Suspect, which in my mind has one of the best casts ever assembled for British television. James Nesbitt, Joely Richardson, Richard E. Grant, Ben Miller, Anne-Marie Duff, Antonia Thomas, Niamh Algar, Sam Heughan – it's one star after the other in a really, really compelling thriller."
We can't wait!
Visit channel4.com/collection/walter-presents for more info.
RELATED