The series is just one of multiple spin-off series being planned with HBO to develop the cinematic world of 'Game Of Thrones.'
House Of The Dragon has cast Rhaenyra Targaryen. The Game Of Thrones spin-off follows the Targaryen family, and is set 300 years before the events of Game Of Thrones. 
Milly Alcock will play Princess Rhaenyra Targaryen, the first-born child of the king, Viserys I Targaryen. The King will be played by Paddy Considine (Peaky Blinders).
Alcock will be joining the already existing cast alongside Emily Carey, who will be playing a younger Alicent Hightower. The character description for Alicent says she is the "most comely woman in the Seven Kingdoms" and that she was "raised in the Red Keep, close to the king and his innermost circle; she possesses both a courtly grace and a keen political acumen."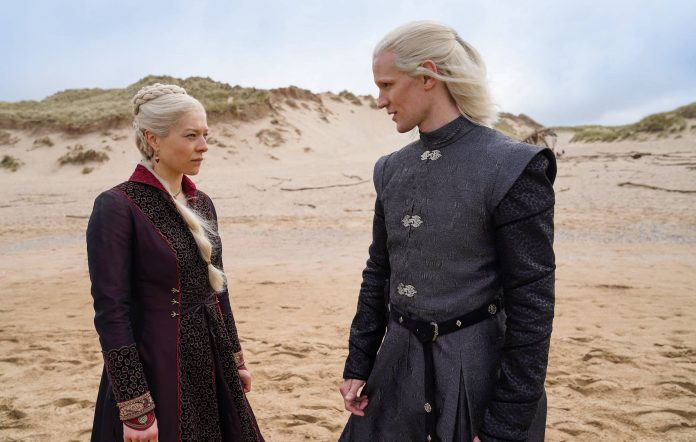 Advertisement
The two new cast members will join Matt Smith, Rhys Ifans, Eva Best, Olivia Cooke and Sonoya Mizuno. House Of The Dragon recently released first-look photos, and is set for release in 2022. It's one of multiple spin-off series in the works, with author George R.R. Martin signing an eight-figure deal with HBO for future projects.
There will also be a spin-off that follows Princess Nymeria of House Martell, set in Dorne, one set in the slum of Flea Bottom, and another that follows Lord Corlys Velaryon.