Charlene McKenna: "Usually when I'm nervous I'm able to lie to myself that I'm not, but that didn't work with Peaky Blinders because it's such an iconic show"
This year finds Monaghan actor Charlene McKenna appearing in not one, not two but three blockbuster TV shows. She talks Graham Norton, James Nesbitt, Paul Mescal, Jim Carrey, Johnny Cash and 'Peaky Blinders'. Photography: Miguel Ruiz
There's no sign of Hugh Grant fopping around the place, but otherwise Notting Hill is as mwah mwah fabulous as ever, darling. Sat in a chi-chi restaurant trying (and failing) to look inconspicuous is Charlene McKenna who jetted in this morning from Monaghan International Airport for a day of meetings including an eleven o'clock cappuccino appointment with Hot Press.
The 35-year-old is in super-positive form, which you suspect is her default position, with not one, not two but three big TV shows coming up in 2022.
Seeing as we're currently working our way through a bottle of his new West Cork Marmalade Gin – strapline: "You've tried it on toast, now enjoy it as a toast!" – we'll start with Charlene's appearance this spring alongside Brenda Fricker, Pauline McLynn, Siobhán McSweeney, Demi Isaac Oviawe, Eleanor Tiernan and one of her acting besties, Conleth Hill, in the smallish screen adaptation of Graham Norton's Holding novel.
"That sounds delicious; if I'd known I'd have asked him for a bottle!" Charlene laughs. "I was at the second of our base units when I heard that Graham had turned up at the first and, swear to god, my tyres didn't touch the road driving over there because I so wanted to meet him. How I didn't crash, I don't know! I just think he's a genius at what he does. Nobody else on TV has his mix of humility, confidence and craic or ability to warm up even the coldest of stars. Whether it's Tom Cruise or Madonna, Graham has them eating out of his hand. I haven't been on his show… yet… but he can't run from me forever!"
Getting to shoot the breeze with Graham Norton wasn't the only good thing about playing the youngest of the three Ross sisters, Evelyn, in Holding.
Advertisement
"Brenda Fricker's energy is amazing," Charlene enthuses. "She could just sit there and you've got a scene. You start out terrified thinking, 'It's Brenda Fricker, it's Brenda Fricker, it's Brenda Fricker!' but then you end up in her trailer having a woman to woman chat. Then as you walk away you're going, 'Holy shit, I've just had a heart to heart with Brenda Fricker!' No matter how hard you try, you can't help being starstruck."
I can't vouch for Ms. Fricker's comedy credentials, but it's impossible to be in close proximity to Pauline McLynn and Siobhán McSweeney and not laugh your socks and other garments off.
"I can't convey the amount of craic we had. It wasn't just the cast but our director, Kathy Burke, too. She has a tough London Irish exterior, but underneath it she's so dryly funny and kind. We all know what a great character actress she is from the likes of Kevin & Perry – the amount of times I nearly said, 'Thanks, Mrs. Patterson' on set – but she's also a very respected theatre director who's now moving into television. She's got the world's greatest laugh. When you get a roar out of her you think you've just earned all the prizes. You're like, 'Oh, I've won the day!'
"It's weird," Charlene continues, "because Kathy's mother is from West Cork and she'd just finished listening to the Holding audiobook when, having failed to find someone else who could do it justice, our showrunner said, 'I have to have Kathy Burke!' It was complete serendipity, which is why she agreed to do it."
More immediately, following a well-received cameo as Captain Swing in season 5 of Peaky Blinders, she's back playing the ruthless IRA commander in the final TV instalment of the gangland epic.
Advertisement
Asked whether she found joining such an established cast daunting, Charlene winces a bit and says, "The introductory season 5 bit was okay because it was so brief, but second time around I was terrified because there was a lot more to do and therefore a greater chance of making a balls of it! Knowing it was the last season I was like, 'Oh, God!' Usually when I'm nervous I'm able to lie to myself that I'm not, but that didn't work this time because Peaky Blinders is such an iconic show with fans who are really invested in it.
Luckily, I'm good pals with Cillian Murphy who was his usual sweet, generous self on set and with the director, Anthony Byrne, who I'd worked with on four or five episodes of Ripper Street and a show set in Connemara called Single-Handed. That definitely helped ease the nerves a bit."
Newly unearthed files show that the IRA really did use Birmingham gangs to procure guns for the War Of Independence.
"Plot-wise it's a really interesting time to be joining Peaky because you've got Oswald Mosely and the rise of British fascism along with the IRA element, which is why Captain Swing is there. I like that blurring of fact and fiction."
Charlene's friendship with Cillian Murphy dates back to 2005 when, together with Stephen Rea, Brendan Gleeson, Liam Neeson, Ruth Negga, Liam Cunningham and Bryan Ferry – yes, the Roxy Music one – they appeared in Neil Jordan's glamtastic Breakfast On Pluto.
Advertisement
"They must have been like 'Where did we get this one?' because I was studying religion and classical music at the time at Mater Dei in Dublin. I wasn't in the film world – I'd never hit a mark or any of that other actorly stuff. I was so green and young and didn't know anything, but Neil was absolutely lovely to me. I was so busy having giggles with Cillian that I didn't realise how much I was sponging up from working with Neil and that amazing cast."
Has she ever talked rock 'n' roll with Mr. Murphy who lest we forget was once lead singer with Cork hopefuls The Sons Of Mr. Green Genes?
"No because his knowledge would dwarf mine," she laughs. "We've had some great chats, though, about our dogs! I'm a Leonard Cohen and Country & Western girl – stuff like Waylon Jennings and Johnny Cash, which wasn't cool until Johnny did those American Recordings albums and all the hipsters came on board. I was like, 'Hang on, that's not fair, I've been secretly loving this shit for years!'
"Whatever 'it' is – an energy, an aura – Johnny Cash had it and that's just from watching him on film."
The best night of my life was seeing Johnny, June, the Carter Cash Family and Kris Kristofferson at the University of Limerick in 1993.
"I'm so jealous!" she gasps. "My father casually dropped in to conversation one day that he'd seen Hank Williams in Castleblayney. I was like, 'No, you didn't, Hank Williams was never in 'blayney', but he's adamant! My mother-in-law definitely saw Elvis and was at Woodstock, which must have been amazing."
While she never got to share oxygen with Waylon or Johnny, Charlene knows a lot of people who have 'it' in abundance.
Advertisement
"Jimmy Nesbitt is very, very charismatic," she says. "Very twinkly, very funny, very humble. I'm about to start filming Bloodlines season two with him. I love the relationship between our characters; Jed Mercurio is just a genius when it comes to that sort of drama. Someone else who has twinkle and finesse is Lesley Manville. She is without doubt the person I've learned the most from. Not only in terms of acting, but also the way she's dealt with the struggles and strife in her life. I lived with her for a year-and-a-half – I call her my 'London Mama' and we just have a wonderful, wonderful relationship. I can't wait to watch her as Princess Margaret in The Crown!"
She's also thrilled to see her former amour Aidan Turner getting rave reviews for his portrayal of Da Vinci in the soon to return Leonardo.
"Yeah, we were together for a couple of years," Charlene recalls. "We were young actors in our twenties, we were in love, we had an awesome time. I'm very fond of Aidan. He's doing great, thank God, because for a long time he struggled at home because he wasn't, inverted commas, 'Irish looking enough.' Thankfully, things are a lot more diverse and multicultural now, which is really exciting for the arts because there are so many new stories and people to tell them."
Charlene also found time between lockdowns to reprise her role as Leah Liebermann in Vienna Blood, the lavish BBC series about a 1900s psychotherapist-turned-criminal profiler who studied under Sigmund Freud.
"I was only saying to my friend last night at dinner that it's got a really special place in my heart," she shoots back. "We get to put on these exquisite costumes and go to work, and then when we're done for the day there's Vienna to go out in – not too shabby! The Austrian crew are wonderful and I have my old pal, Conleth Hill, playing my dad. It's almost like a paid holiday.
"I'm wildly interested in all things psychological, but had never thought of it in terms of the police or criminal profiling. It was ridiculed at first, but then the results started speaking for themselves. I've often thought when I've been in a low ebb with my acting about retraining as a psychoanalyst or something like that. It's a fascinating area."
And one that has a lot in common with acting.
Advertisement
"They're exactly the same! We're all trying to work out what makes people tick and why they behave a certain way. If you're playing, say, Ted Bundy you have to get inside their head a bit. Why would someone do these things? Where were they born? How were they brought up? It's all inter-linked and you have to understand those links to play a character."
When Charlene appeared last year on Doireann Garrihy's excellent The Laughs Of Your Life podcast, she spoke with great honesty and no little insight about the two breakdowns she suffered in her twenties as her career was starting to take off. Had she planned to be quite that honest?
"It was a very real natural chat and I didn't feel in any way coerced by Doireann who is herself a very real person. The first time I spoke about it was in 2013 when I was doing an interview for a play I was in, in London. I thought, 'I could sit here and lie and pretend that I'm great or I could tell the truth and perhaps help someone who's going through this too.' One of the things that gave me comfort when I was struggling was other people sharing their experiences. It made me feel like I wasn't on my own.
"It's not easy, you do feel vulnerable," she admits. "You wouldn't be ashamed of having a broken arm, though, so why be ashamed of your mental health? It's great that these types of conversations are becoming more and more commonplace."
While not at Vogue Williams/Spencer Matthews saturation levels yet – this weekend's Sunday Indo scoop: "Vogue 'n' Spence spotted out in Dublin breathing" – many an Irish tabloid column inch was devoted in January 2021 to Charlene's Lockdown wedding to Adam Rothenberg, the New Jersey actor she met whilst filming Ripper Street and who's gone on to star as Mel Sattam in season 4 of Ozark.
Advertisement
"We fell in love working together," she told the aforementioned Indo. "Adam is just one of the smartest and most talented people I have ever met, and he's an amazing anchor for this acting world we're in. He's older than me so that's very grounding because he has no interest in the hype, as he has kind of been there and done that."
Home, on the rare occasions they're actually there, is a renovated barn on Charlene's parents' mushroom farm in Glaslough. Down the road is the pub at the gates of Castle Leslie, the Pillar Club, which the McKennas took-over when their daughter was thirteen.
"It's not one of those funeral parlour/shop/post office/everything bars but, Jesus, the characters drinking in it were absolutely spectacular," she laughs. "All types, all ages telling their stories. I picked up so many great turns of phrase in there. It was my acting school."
Head 10km east along the L171 from Glaslough and you'll arrive in Tydavnet, the slightly larger Monaghan village that Caitríona Balfe grew up just outside of.
"It's mad, isn't it? Tydavnet is very close to where my father grew up, you'd drive there in ten minutes. I've never met Caitríona but know we'd be chatting into the night if we ever got the chance."
It's a tough watch, but the new-ish Netflix documentary about Jim Carrey not so much playing as shapeshifting into Andy Kaufmann in The Man In The Moon – he claims to have telepathically conversed with the dead anti-comedian – shows the extraordinary lengths actors sometimes go to, to nail their characters.
"Yeah, I saw that," Charlene says. "I understood it to a degree, but then I just wanted to slap him! If you have your process, whatever it is, knock yourself out but don't make life miserable for everyone around you like he did. If you're dragging crew members and other people over hot coals and torturing them for your own end, it starts to get selfish and possibly counterproductive. It's not only you making a thing, it's all of us. He pushed it way too far for me."
Advertisement
While never going full-on Jim Carrey – she's been more diplomatic than Martin Freeman who described the American as "self-aggrandising, selfish and narcisstic" – Charlene knows what it's like to be taken over by a character.
"When we did The Great Gatsby in The Gate, I definitely found myself getting pulled into that whole F. Scott Fitzgerald-created world of drinking more and partying harder," she explains. "Which wasn't great when you were doing eight-minute Charlestons seven nights-a-week! You also had to be on your toes because it was an immersive experience where the audience could talk to you and you'd answer them in character. It was wild!"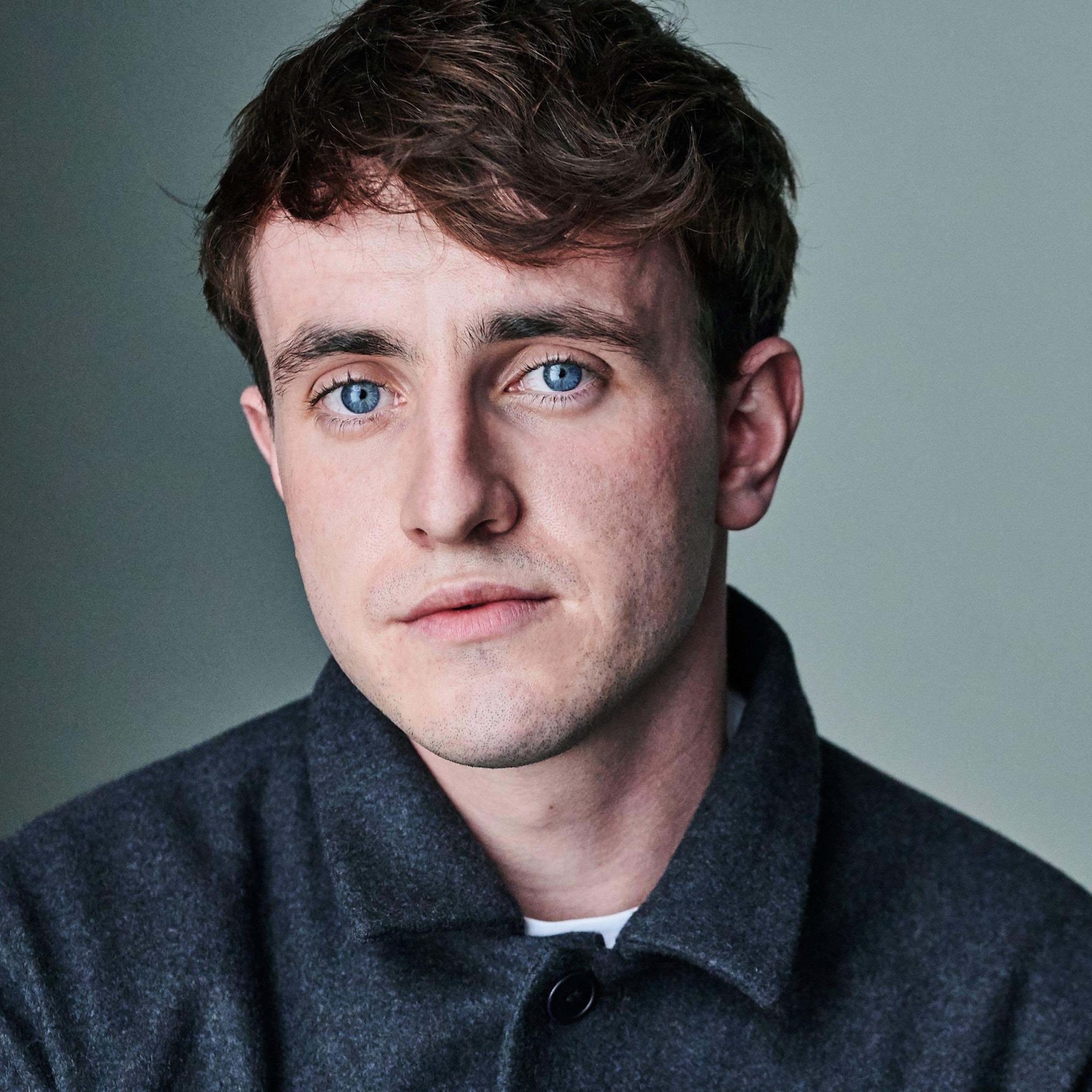 Playing Jay Gatsby opposite her "spoilt little rich kid" Daisy Buchannan was a young Paul Mescal who hadn't even graduated from Trinity College's Lir Academy yet. Did Charlene realise he was destined for such big, bonking things?
"Yes, is the short answer, but not the zero to sixty speed at which it happened! I remember when he got cast thinking, 'This kid is so young, what are they thinking?' And then very, very soon into working with Paul I was like, 'Oh, he's got it. He's got it!'"
It's ironic given our history of sexual repression that because of Normal People the rest of the world now thinks we're at it like jackhammers.
"Anything that's repressed will at some point swing to the other extreme – or at least that's how it's portrayed on screen!" she reasons. "I'm so looking forward to seeing what Paul does over the next few years because he's such a talent, as is Daisy Edgar-Jones."
Advertisement
Has Charlene gone out of her way to avoid being typecast or is that just the way the cards have fallen?
"It's a bit of both. If you have to pay the mortgage or rent, beggar's can't be choosers. If you're in the lovely position of choice then, yes, part of me wanting to do Bloodlines, Holding, Vienna Blood and Peaky is that they're so completely different. I don't want to be repeating myself and neither does my agent who'd be like, 'Darling, you've done that, let's move on.'"
Finally, with this being our International Women's Day issue, I'm curious to know whether Charlene still encounters misogyny and sexism in an acting industry that has undoubtedly been plagued by both in the past.
"Do I think it's all the way there yet?" she concludes. "No, but I think it's heading in the right direction.
The dial is turning. What I realised shooting Holding is that for the first time in the seventeen years or longer I've been doing this I had not just a sister but sisters, all of whom are prominent characters. Finally, we're getting to see complex female relationships on screen. That's what change looks like.
• Peaky Blinders returns to BBC One on February 27. Holding can be seen this spring on Virgin Media Television.