Among the Irish National Opera's upcoming performances include productions of Éna Brennan's Breathwork, Gounod's Faust, and Richard Strauss's Salome
The Olivier Award-winning Irish National Opera (INO) returns, unveiling their new production schedule for 2023 and 2024.
Spanning Ireland and funded by the Arts Council, the company will have performances in cities Dublin, Cork, and Limerick. The company also has a few touring productions, with shows in Galway, Dún Laoghaire, Dundalk, Clonmel, Letterkenny, Navan, Ballina in Co. Mayo, and Birr.
"What we've put together for our new season is a series of extraordinary opera experiences large and small, old and new, in theatres and on VR headsets and available to audiences throughout Ireland," Fergus Sheil, the art director for INO, reveals.
Starting the new season off is Out of the Ordinary by Finola Merivale and Jody O'Neill, the first virtual reality opera. First showing in Galway next month on July 13th, it will then travel to Birr for a performance on Monday, August 7th, Dundalk for a show on Saturday, September 17th, and Clonmel, on Friday, October 20th.
Then, for Éna Brennan's new production Breathwork, there will be six performances a day of the production at the Cube at the Project Arts Centre in Dublin as a part of the Dublin Theatre Festival, spanning from September 28th, 2023 to September 30th.
Advertisement
Following that, the popular French opera Faust, written by Gounod, will be presented at the Gaiety Theatre from Sunday, October 1st to Saturday, October 7th during the Dublin Theatre Festival. Duke Kim takes the reins as the lead, playing a doctor who has struck a pact with the devil. Nichloas Brownlee and Jennifer Davis will join him in the production.
In November, Puccini's La Bohème will kick off its own series of performances at the Bord Gáis Energy Theatre from Monday, November 20th to Sunday, November 26th.
Then in March, Richard Strauss's Salome will first have a showing in Wexford on Sunday, March 3rd, 2024 before moving to Dublin's Bord Gáis Energy Theatre for a series of shows on Tuesday, March 12th, Thursday, Marhc 14th, and Saturday, March 16th.
This past March saw another one of Strauss' operas, the "luxurious and luxuriant production" Der Rosenkavalier performed by the INO. Reflecting on the past season while looking forward to the next one, Fergus Sheil highlights Salome's strengths and differences, promising a new and intense production.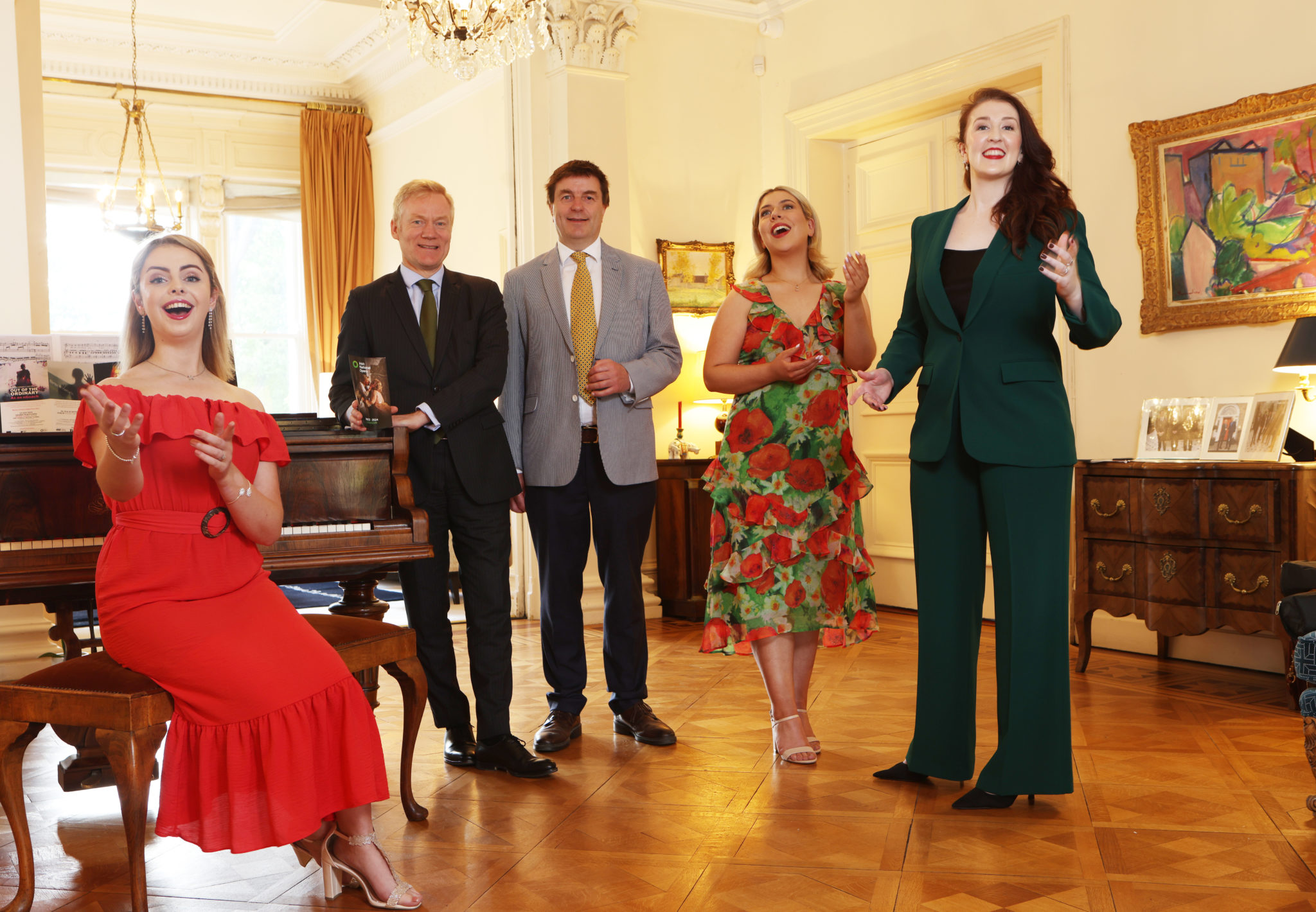 "The premieres of Salome and Der Rosenkavalier are separated by just over five years, but the two works could not be more different in tone, intensity and musical effect. Our Salome is Sinéad Campbell-Wallace, who will become the first Irish soprano to sing the hugely demanding title role in one of the most chilling and disturbing operas of all time on a Dublin stage."
Advertisement
Salome will also see the return of Tómas Tómasson, an Icelandic bass-baritone, and Imelda Drumm, an Irish mezzo-soprano, who were previously members of Strauss's 2020 production Elektra's cast. Strauss's most recent work also acts as the German tenor Vincent Wolfsteiner's INO debut.
In April and June, the acclaimed composer Vivaldi, the mastermind behind INO earning their first Olivier Award, will see his latest production L'Olimpiade come to life across Irish stages from Saturday, April 20th to Tuesday, May 7th.
Afterwards, the production will go abroad to London's Royal Opera House from May 13th to May 25th and Fribourg's Théatre Equilibre from May 29th to June 1st, courtesy of the INO's international co-producers the Royal Opera House and Nouvel Opéra Fribourg.
Finally, between those L'Olimpiade's productions, the Irish National Opera will conduct the Verdi production of La traviata starting from Friday, May 17th at Wexford's National Opera House. After that, it will have five performances at the Gaiety Theatre from May 21st to May 25th and two shows at the Cork Opera House from on the 29th and 31st.
The 2023-2024 season will also see INO "go beyond the stage" as they expand their outreach and education programmes, says INO's executive director Diego Fasciati. Included in these efforts are projects like Isolde, an app made with "the purpose of synching video projection with audio on your smartphone."
"This allows us to share screenings of opera in site-specific and unexpected contexts. Our goal is to develop Irish National Opera so that we can sustain the opera ecology in Ireland for the long term."
Between upcoming productions and the addition of new members Deirdre Higgins, Megan O'Neill, MAdeline Judge, William Pearson, Alex Dowling, Medb Brereton-Hurley and Chris Kelly to the INO Opera Studio, INO's ground zero for rising talent in the opera industry, the look of the  2023 and 2024 season future looks promising. It leaves no question as to why the Irish National Opera is well-known for fostering a love of the arts across Ireland.
Advertisement
Purchase tickets for the Irish National Opera's productions, here: