2023 Irish & International Books Preview: Nicole Flattery, Paul Murray, Zadie Smith and more
Fresh from some light Xmas reading – Nikolai Gogol's Dead Souls in the original Russian – Paul Nolan looks at the anticipated Irish and international literary highlights of 2023. 
IRISH
OLD GOD'S TIME
Sebastian Barry (Faber)
The two-time winner of the Costa Book of the Year, and author of The Secret Scripture – adapted by Jim Sheridan into a movie starring Rooney Mara – returns with Old God's Time, which focuses on retired policeman Tom Kettle. Having moved into the grounds of a Victorian Castle overlooking the Irish Sea, all hopes of enjoying Jamie Carragher and Gary Neville on Monday Night Football quickly evaporate, when two of Tom's ex-colleagues arrive with questions about a murky case from decades ago. (March)
NOTHING SPECIAL
Nicole Flattery (Bloomsbury)
Mullingar author Flattery earned plenty of awards for her debut story collection, Show Them A Good Time. Her hugely ambitious and keenly awaited new novel, Nothing Special, is set in mid-'60s New York, when 17-year-old Mae escapes her troubled home life and gets a job as a typist in Andy Warhol's Factory. This is the cue for a fascinating, and often turbulent, odyssey through an era-defining bohemian landscape. (March)
THE HAPPY COUPLE
Naoise Dolan (Weidenfeld & Nicolson)
The follow-up to the rapturously received Exciting Times, Naoise Dolan's The Happy Couple is one of the year's most anticipated novels. It traces the build-up to the wedding of couple Luke and Celine, while also focusing on best man Archie (who's trying to scale the corporate ladder and move on from his love for Luke); and Celine's sister, sardonic bridesmaid Phoebe, who's distracted by Luke's unexplained disappearances. Expect plenty of Dolan's trademark insight and biting wit. (May)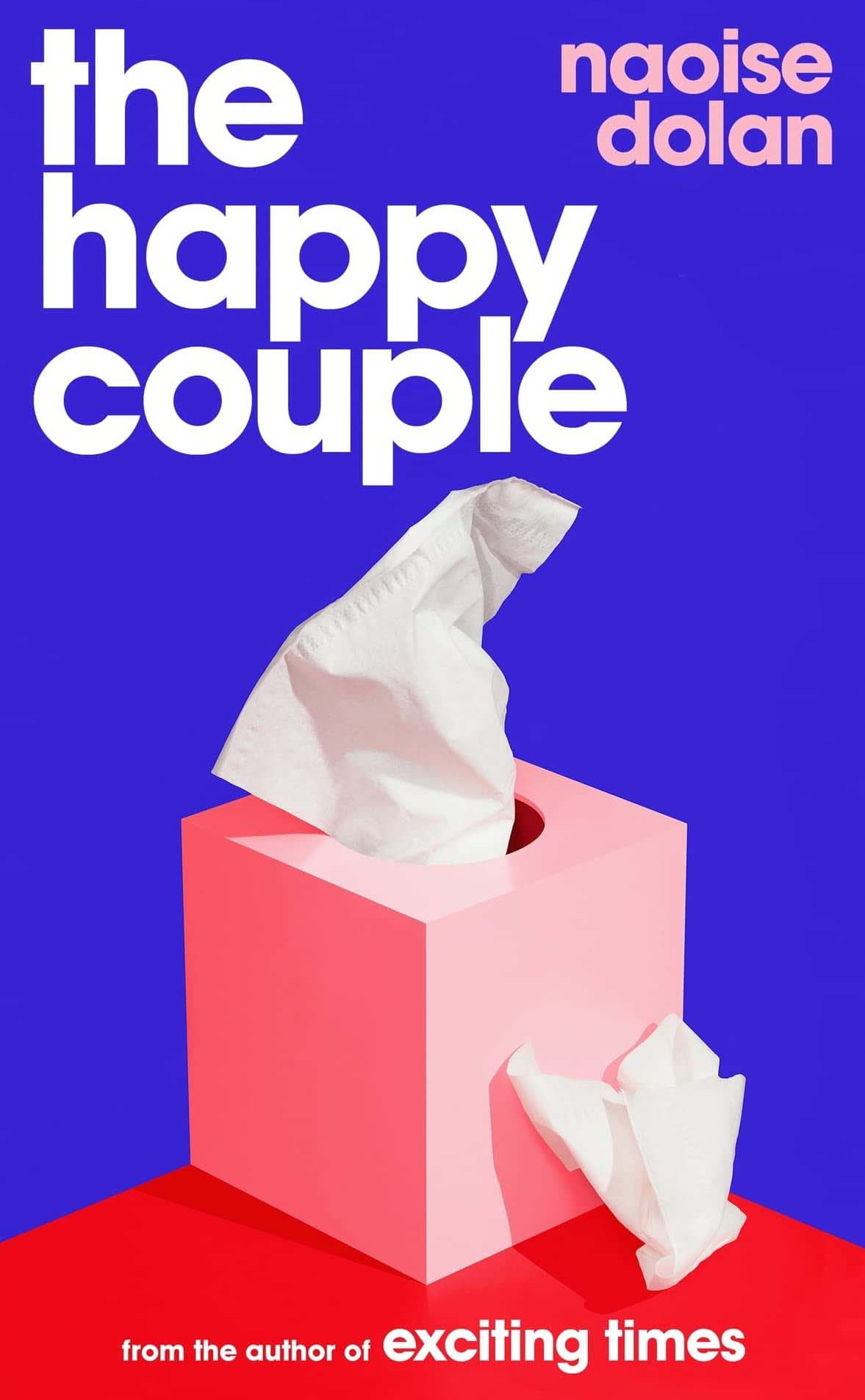 Advertisement
THE LOCK-UP
John Banville (Faber)
A busy first half of the year for Banville also sees the arrival of Marlowe, Neil Jordan's adaptation of his novel The Black-Eyed Blonde (written under Banville's former alias Benjamin Black). Also released in April is The Lock-Up, in which pathologist Dr Quirke and Detective Inspector Strafford suspect foul play when the body of a young woman is discovered in a Dublin garage. The trail eventually leads to a wealthy German family in Wicklow and a mystery stretching back to WW2. (April)
CLOSE TO HOME
Michael Magee (Hamish Hamilton)
Selected as one of The Observer's 10 Best Debut Novelists for 2023, Michael Magee is set to create quite a stir with the upcoming Close To Home. It's narrated by Belfast native Sean, the first in his family who goes to university, who attempts to navigate his way through a post financial crash-wasteland, filled with social upheaval and person turmoil. It's a gripping effort that looks well-positioned to turn Magee into a literary star. (April)
DON'T LOOK BACK
Jo Spain (Quercus)
Fresh from a TV hit with last year's Dublin-set series Harry Wild, which starred Jane Seymour as the eponymous detective, Spain returns with her latest crime novel, Don't Look Back. The Caribbean honeymoon of Luke and Rose Miller is thrown into turmoil, when Rose confesses that before leaving home, she killed a violent man from her past who unexpectedly showed up. Thus the scene is set for another rip-roaring thriller from one of Ireland's leading crime authors. (May)
THE BEE STING
Paul Murray (Hamish Hamilton)
Dublin author Murray first attained stardom with 2010's Skippy Dies, a Pynchon/Foster Wallace-influenced boarding school tragedy, whose decidedly eclectic fanbase included everyone from Bret Easton Ellis to (reportedly) ex-Tory PM David Cameron. His first novel in eight years, The Bee Sting, focuses on the disintegrating Barnes family – financially strapped parents Dickie and Imelda, and their two tearaway kids – who struggle to keep things together while the world around them takes on an increasingly apocalyptic hue. (June)
THIS PLAGUE OF SOULS
Mike McCormack (Tramp Press)
Having already accumulated multiple literary awards, Mayo author went full Messi with 2016's epic Solar Bones, which scooped the world's biggest book gong, the Dublin Literary Prize, and was also adapted into an acclaimed play by the Abbey for good measure. Described as "part metaphysical thriller", his hotly anticipated new novel, This Plague Of Souls, focuses on a man who returns to his empty family home after attending a mysterious trial. (October)
INTERNATIONAL
AGE OF VICE
Deepti Kapoor (Fleet)
This novel has been described as India's answer to The Godfather and The Sopranos, which was more than enough to get us excited. An epic tale of corruption centred on a wealthy family, this looks like being one of the crime sagas of the year. (January)
Advertisement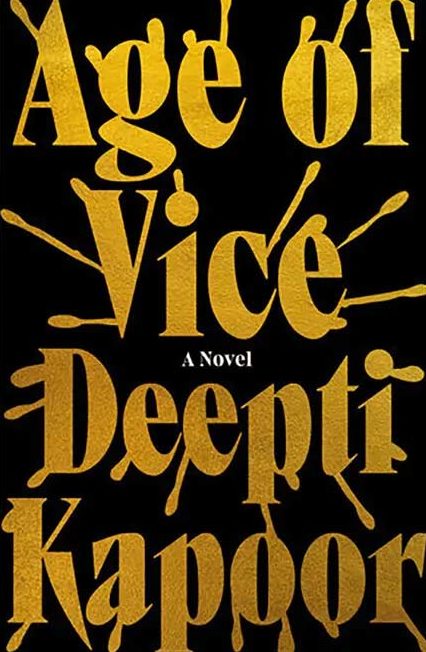 THE NEW LIFE
Tom Crewe (Chatto & Windus)
Earning comparisons to Colm Toibin, this hotly tipped debut effort focuses on a group of radical thinkers in Victorian England. Inspired by the author's discovery of the poet John Addington Symonds – whom he read about in a biography of Oscar Wilde – The New Life is described as a "visceral novel about love, sex and the struggle for a better world", in which "two men collaborate on a book in defence of homosexuality, then a crime – risking their old lives in the process". The early notices as hugely enthusiastic, with Anne Enright describing the novel as "electrifying". (January)
THE SHARDS
Bret Easton Ellis (Swift Press)
In the depths of lockdown, cult American author Bret Easton Ellis shocked listeners of his podcast when he decided to relay an apparently autobiographical tale of sex and murder at the LA private school he attended in his youth. Several months into what proved a year-long audiobook experiment – delivered in 40-50 minute fortnightly installments – it emerged that The Shards was in fact a mesmeric exercise in auto-fiction.
In the autumn of 1981, the young Ellis is unnerved by the arrival of a menacing new student called Robert Mallory, while the city is stalked by a serial killer known as the Trawler. Soundtracked by new wave artists like Prince, Blondie, Devo and Ultravox, early '80s LA is brought gloriously – well, ominously – to life in what is Ellis's third legit classic after Less Than Zero and American Psycho. (January)
A SPELL OF GOOD THINGS
Ayòbámi Adébáyò (Penguin)
Having garnered literary prizes and critical acclaim for her debut novel Stay With Me, Adébáyò's A Spell Of Good Things is a sweeping exploration of poverty, politics and class in modern Nigeria. The central duo are Eniola, who runs errands for his local tailor, collects newspapers and begs when he must, after his father loses his job; and Wuraola, the scion of a wealthy family and now an exhausted young doctor, beloved by the volatile son of a rising politician. A shocking act of violence results in Eniola and Wuraola's lives becoming entwined in this brilliantly realised epic. (February)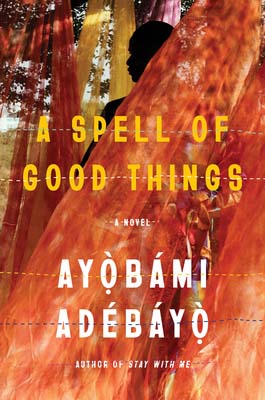 THE GUEST
Emma Cline (Penguin)
After causing a sensation with her Manson Family exploration The Girls, Emma Cline looks set to deliver another supremely atmospheric follow-up with The Guest. At the centre of the (in)action is Alex, who spends the late summer destructively drifting through a Long Island landscape of "hedged lanes, gated driveways, and sun-blasted dunes of a rarefied world". If Lana Del Ray ever wrote a novel, this would be it. (May)
Advertisement
WHERE WE COME FROM
Aniefiok Ekpoudom (Faber)
Faber's always excellent music output continues with Where We Come From, a non-fiction chronicling of the development of the UK grime and rap scenes.
SONIC LIFE: A MEMOIR
Thurston Moore (Faber)
Kim Gordon's Girl In A Band was one of the best music memoirs of the last 10 years, and now her ex-band mate and life partner, Thurston Moore, gives his take on what life was like in pioneering NYC noiseniks Sonic Youth. (September)
THE FRAUD
Zadie Smith (Hamish Hamilton)
One the major stars of contemporary UK literature returns in the autumn, with a novel inspired by real events in Victorian London and Jamaica. (September)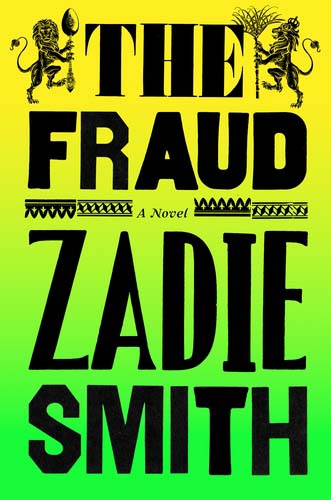 The Hot Press 'Hot For 2023' special issue is out now:
Advertisement