Róisín O: "Going into the music industry at a young age, I was naive - I look back at me in 2012, and I was just a kid"
Folk-pop star Róisín O is part of one of Ireland's most famous musical dynasties. Here, the powerhouse vocalist discusses her stunning new album ,Courageous, supporting Lionel Richie, singing at JJ Abrams' Oscar party – and why she feels ready for a new phase in her career. Photography: Miguel Ruiz.
Róisín O is all smiles when I greet her in the Hot Press meeting room, despite the fact that – the embarrassment of it! – we have no sugar for her tea. Thankfully, she's no diva. Ready for her photoshoot, her auburn hair shines bright red in the sunlight, as she opens up about her eagerly-awaited forthcoming sophomore album, Courageous.
The follow-up to 2012's The Secret Life Of Blue sees the 34-year-old Dubliner continue down the path she forged in such style, across last year's trio of breathtaking pop ballads: 'Heart + Bones', 'Still Gold' and '2023'.
Why the ten-year hiatus between solo albums? Well, back in 2018, Róisín joined up with John Broe – originally of Kildare indie band Miracle Bell – to form Thanks Brother. The duo launched that project by performing their debut single 'We Are Different' on The Late Late Show. They had a good run in the meantime, making a number of gorgeous videos alongside powerful tracks. Now, Róisín has decided that the moment is ripe for her to continue her solo foray.
With that in mind, the singer-songwriter has assembled a brilliant squad to assist in the creation of her upcoming LP, including renowned sound engineer and producer Philip Magee (Kodaline, The Script), Gavin James, Cian MacSweeney, her brother Danny O'Reilly and more.
"'Heart + Bones' was the first track I worked on after Thanks Brother finished," Roisin recalls, "and I'd never had such a positive studio experience. Phil is the most beautiful friend; so insanely talented, but such a nerd. He makes me feel like I'm the best singer on the planet when I'm in the vocal booth. He comes into a room and knows exactly what the artist needs."
Advertisement
That sense of confidence can be vital for an artist.
"I struggled slightly after the release of 'Give It Up' in 2016, which was probably one of my biggest singles," she admits. "I started writing all my songs with John Broe and saw what a great producer he was. I wanted him to be part of my journey, which was why Thanks Brother started. That put a halt to my solo work, but I think I was overly-daunted by the idea that my next album wasn't going to be good enough. No song is ever perfect. Any project is a moment in time, so the only thing that matters is that you're proud of the art at the time. You're always going to look back and notice the flaws. With Thanks Brother, it was like I had a clean slate. I didn't have to worry about Róisín O."
Was it hard to pick up the mantle again? Of course it was.
"After I left Thanks Brother, I was thinking about starting another band or making music under a different name," she explains. "I met my manager Adelle Nolan, who used to work for Today FM, to grab a coffee and chat about things. I vividly remember her saying, 'Róisín, you're crazy. You have this great fanbase… people really want to hear your music'. That moment played a part in changing my mind, but then I released a cover of Selena Gomez's track 'Lose You To Love Me'. It blew up online – I suddenly realised that I already had an audience – I didn't need to reinvent myself. So it really just felt right to keep going with my own material."
And so it has proven.
Advertisement
"When I released 'Heart + Bones', it really seemed to connect with people," Roisin says. "The response has been amazing, I actually couldn't have imagined it. The whole process made me realise that my own opinions actually do matter. Before, I felt as though I couldn't do it on my own. It's tough sometimes as a female solo artist, especially a vocalist. I get by in songwriting and playing on stage, but at some level, I always thought I wasn't talented enough because I wasn't this amazing guitar or piano player. Now, I realise that I'm a vocalist and no one else can sing the way I can, even just biologically. I can write a song as good as the next person, and I'm secure with that knowledge. I'm in a better place in terms of musical self-esteem."
HIDDEN UNDERNEATH
Her involvement in the No. 1 single 'Dreams' with Irish Women in Harmony, released in the summer of 2020, further cemented Róisín's resolve to return to her solo career. By then, she was far better able to see the artistic wood from the commercial trees.
"I'm a completely different person now," she laughs. "I look back at me in 2012, and I was just a kid. I was mature in some ways, but I didn't realise the grandiosity of releasing an LP or how important it is for your career.
"In some ways, maybe that was a good thing," she ruminates, "because it would have taken me way longer to release that debut album if I had known. The less you know when you're young, the easier things are. So I really took it in my stride. But because I knew I wanted to be more involved in the creative process for my sophomore project, I was a lot more afraid about releasing it. I felt that it'd have to be perfect. I definitely went into myself a bit and felt like The Secret Life Of Blue was just a fluke. I was questioning myself as a musician. Even with my older interviews, I was incredibly nervous. I'd stumble over words and not know what I was talking about half the time.
"Maybe I still don't," she laughs, "but I'm more assured of myself and who I am as an artist and human being. That being said, the more you know about this sector, the harder it is. Coming in at a younger age, I was naive to what was really going on. Now that I'm older and wiser, it's still hard, but I'm not trying to play up to the demands of anyone. I feel like I've come full circle."
Advertisement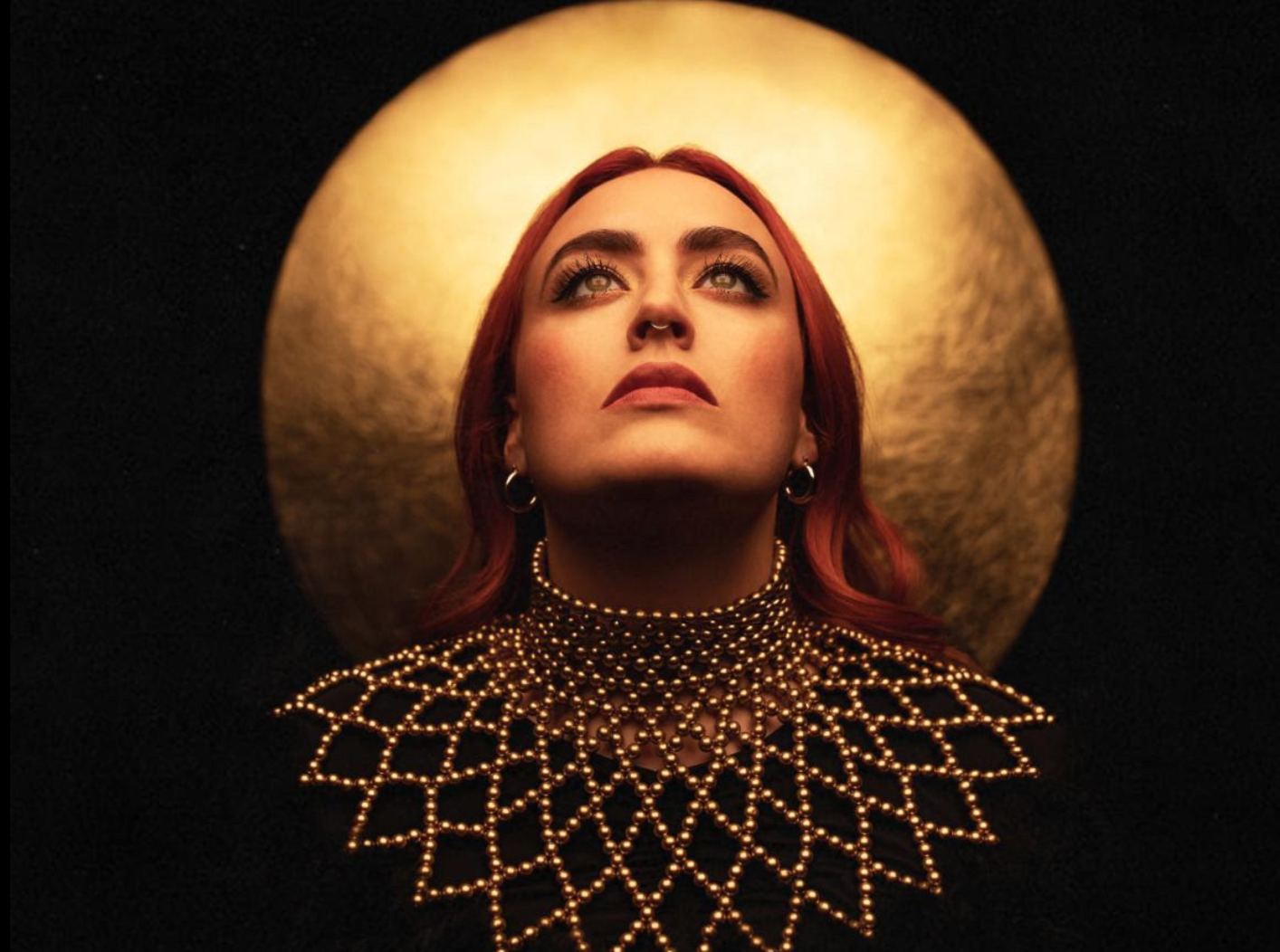 Roisin reflects further on the nature of the music business.
"The industry wanted me to do a certain number of gigs, book festivals, record acoustic versions and remixes, and share social media videos constantly," she elaborates. "Trying to find that balance between giving your releases the best traction they can possibly have, while also being true to yourself is the trickiest part. You want to avoid getting absolutely destroyed by putting yourself out there non-stop. The main thing is making music and connecting with the fans. Instagram and all those platforms are amazing tools, but it's vital to not put too much bearing on numbers."
Every song on Roisin's powerful new album has an underlying theme of courage, with 'Stolen' (a Gavin James co-write) and 'Heart + Bones' delving deep into the consequences of a painful break-up. There is a unique vulnerability that will doubtless be easy for a lot of people to relate to.
"'Heart + Bones' was just me, literally on the floor crying," Roisin confesses. "because my heart and soul was destroyed from this relationship ending. It's about admitting to yourself that you're not over someone, and then – finally – letting it all come out. It think that's so easy for people to connect to. That feeling of understanding other people is what it's all about for me in terms of songwriting.
"'Stolen' is about bumping into that person – who actually asked me what 'Heart + Bones' was about," she adds. "That's where the line, 'But you ask me what I write about/ How have you not worked it out?' comes from. I never asked his permission before I released it, but I was never saying anything horrible about him on the track. In terms of writing about other people, if the song was absolutely damning, I would contemplate sending it to them beforehand! I wouldn't write about the same break-up now. These songs are from a specific part of my life. You'll have to tune in to the next album to hear where the story goes next (laughs)."
Roisin certainly seems to have gone beyond the insecurities that she had been wrestling with.
"I'm proud of every song on Courageous," says with admirable candour. "There's no filler. I wear my heart on my sleeve, rather than trying as hard to be metaphorical. I'm just saying exactly what I feel, or describing conversations as they happened. It's a simpler method than how I wrote The Secret Life Of Blue, where the meaning was largely hidden underneath."
Advertisement
A NEW CHAPTER
Built around soaring melodies and powerful vocals, all 10 tracks on Courageous display a sleek production style that's comparable to the work of Kodaline, Dermot Kennedy and Gavin James. Had she any female reference points in mind when she started the album?
"Definitely Haim," she responds. "Since they released their first EP, I've been a huge fan. I always try to incorporate those sort of rhythmic melodies and energetic guitar chords whenever I can. Same with Arlo Parks' amazing bass lines. Growing up, I was a massive Red Hot Chili Peppers fan, but Joni Mitchell is still my idol. She'll always be someone who influences me. She was so instrumental when I was 14, listening to her Blue album.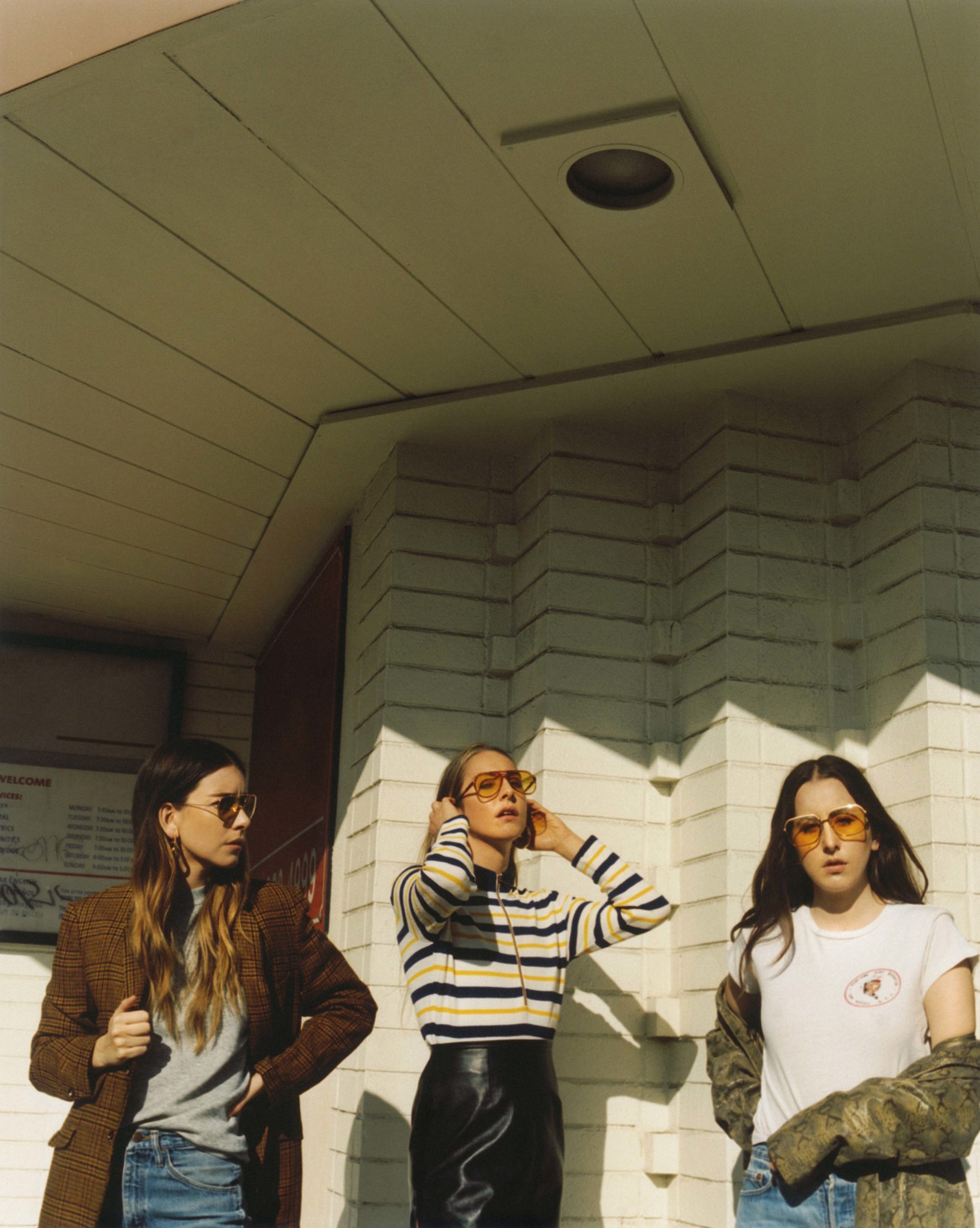 "I'd love to be able to write a whole album completely for myself, along the lines of Phoebe Bridgers," the Dublin native adds, wistfully. "That really appeals to me. I'm a modern folk singer at heart, you know? Irish music has some big game-changers, too. I absolutely adore Ailbhe Reddy as a person and musician. I also fell in love with Orla Gartland's debut album last year. Man, I saw her growing up on YouTube in 2013 and now she's released one of the best albums of 2021. Soda Blonde are absolutely unbelievable. Ailbhe, Faye and I got to know each other during Irish Women in Harmony. It's great to meet women in the industry who are as smart, gorgeous and kind-hearted as those two. I'd love to work with them on something in the future."
As the daughter of Mary Black and Joe O'Reilly – whose family owned Dolphin Discs – Róisín herself was born into a musical family. Danny O'Reilly of The Coronas is her brother. Did she ever feel pressure to compete?
"As the girl in the clan, I was never really pitted against them," she says. "I was always the singer (laughs). Conor, our oldest brother, got more into bass when we were young. Then Danny got skilled at guitar – he's has been an amazing songwriter for as long as I can remember. None of us were pushed to go down this route. Danny especially is just so open and encouraging to me. He also became an amazing producer over lockdown.
Advertisement
"Our parents were hugely encouraging to all of us, but it was never a competition. All three of us are very supportive of each other. I'm one of the biggest Coronas fans on the planet. I know every single song, and love nothing more than seeing them live. Danny's the same with me. We're so lucky to have family in the same industry. Getting mentorship from people who have your best interests at heart is invaluable"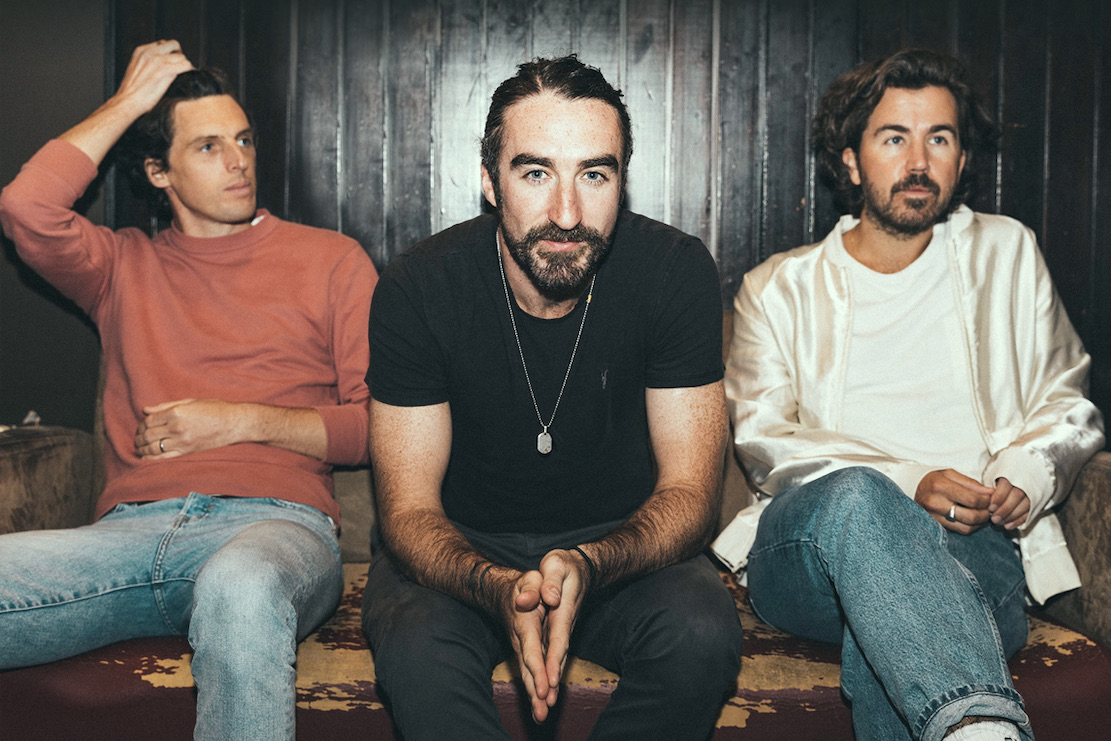 Róisín is about to set out on an ambitious Irish tour during April and May. She will also be supporting The Coronas on their world tour. Then again, she's no stranger to nerve-wracking performances.
"I supported Lionel Richie, which was so bizarre," Róisín laughs, shaking her head. "It was in the 3Arena just after the debut album came out, which was crazy. That's definitely a moment I'll always think back on. Another one was getting invited to LA to do the JJ Abrams Oscar party. I walked the red carpet before singing at the event – Steven Spielberg was right in front of me with this camera filming. That wasn't real life.
"Even just being on tour with my band and meeting other acts at festivals still feels incredible. Just being around music, going to Electric Picnic and having those experiences is really special. I do miss the camaraderie you get with a band. It's that feeling of all being in it together. I adore those junctures of shared happiness, no matter how big or small the show is. But I'm really happy that I've come back to Róisín O. It's a new chapter – and I'm really looking forward to it."
• Courageous arrives in May. Tickets for Róisín O – The Irish Tour are on sale now from all usual outlets.
Advertisement