Hot Press Annual 2023 out now: Featuring the year's best music, films, heroes and more
The Hot Press Annual 2023 is out now! Featuring Fontaines D.C., Charlie Bird, Belters Only, Offica, Kynsy, SPRINTS, Avatar: The Way of Water, Def Leppard's Joe Elliot, Till, Ardal O'Hanlon, Pauline McLynn, Glass Onion, and Maggie O'Farrell – plus, all the year's best songs, albums, books, films, video games and more...
With Christmas and New Year rapidly approaching, we're thrilled to present the Hot Press Annual 2023 – featuring a round-up of all the highlights and unforgettable moments of the year, as well as our top albums, songs, films, books, games and more.
You'll find some of the icons of 2022 gracing this year's cover – including Fontaines D.C., Taylor Swift, Charlie Bird, Kendrick Lamar, Felispeaks, CMAT, Belters Only and Ukrainian president Volodymyr Zelenskyy.
And inside the issue...
The white smoke is billowing as the Hot Press critics reveal their choice of 2022's finest music...
Fontaines D.C. bassist, Conor "Deego" Deegan, breaks down the band's celebrated third album Skinty Fia to its core, offering an insight into the project's DNA and how the band operates following the conclusion of their epic UK and Ireland tour...
Advertisement
In a powerful Q&A, Charlie Bird reflects on Bruce Springsteen, his award-winning memoir Time and Tide, Climb With Charlie, finding hope on his darkest days, his legacy, and extending the hand of friendship...
In this year's Round Table discussion, Belters Only, Karla Chubb from SPRINTS, Offica, Kynsy, and Dermot Kennedy drummer Micheál Quinn dissect the major musical and cultural talking points of the year, with Stuart Clark in the moderator's chair...
The World Cup may be heading for a heady climax – but nothing compared to the final day of the Women's National League, which saw Shelbourne secure the title in impressive fashion on the way to landing the coveted double! Paul O'Mahony interviews representatives of all of the clubs – and a number of key players – in a fascinating, in depth assessment of where women's football is at in Ireland, and where it is going!
Advertisement
Def Leppard main man Joe Elliott talks about the band's blockbuster tour with Motley Crue, his Dublin love affair and paying tribute to Taylor Hawkins...
Even by her usual standards, it's been a record-smashing year for Taylor Swift, who as Ed Power recounts, released one of her strongest ever albums in Midnights – and sent all sorts of shockwaves through music...
Paul Nolan talks to Tosin Cole about his role in the stunning drama Till, while Roe McDermott meets the film's acclaimed writer-director, Chinonye Chukwu...
Having previously co-starred in Father Ted, Ardal O'Hanlon and Pauline McLynn are back on our screens as husband and wife in Rosie Molloy Gives Up Everything. The pair discuss their TV reunion, their nuanced characters, and the power of addressing "tricky issues" through comedy...
Pat Carty does on a deep dive on The Beatles' mouthwatering new edition of Revolver, and also rounds up the other best reissues of the past 12 months...
Having been among the first people in the world to see Avatar: The Way Of Water at a special London screening, Paul Nolan meets the cast and producer Jon Landau to discuss James Cameron's sci-fi blockbuster.
We talk to Maggie O'Farrell about one of 2022's best novels, her gripping historical thriller The Marriage Portrait, while Pat Carty also rounds up the year's top books...
Advertisement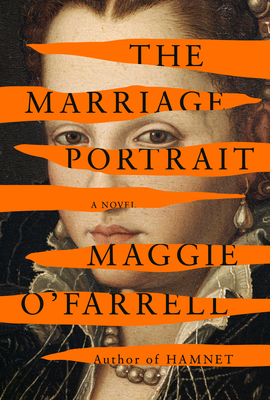 Roe McDermott reflects on another 12 months of cinematic action and selects the movies of the year...
Pavel Barter counts down the best video-games of 2022, with dystopian adventure Stray leading the way...
The Hog looks at the major stories of 2022, including the war in Ukraine, the ongoing house crisis and much more...
Plus Felispeaks, Danny O'Reilly, whenyoung's Aoife Power, Alice Ryan, Colin Murphy, Pamela Uba and more share their highlights of 2022.
And that's just for starters – so don't miss out! Pick up your copy of the Hot Press Annual 2023 now...
Advertisement