Roe McDermott reflects on another 12 months of cinematic action and chooses the best movies of 2022.
Emerging from Covid into a housing crisis and oncoming recession; watching a bratty billionaire dismantle a platform designed for community and communication on an egotistical whim; and witnessing America continue to descend into a more openly racist, homophobic and misogynistic hellhole, you'd be forgiven for desiring a relaxing escape to the cinema.
But art has and always will reflect our cultural realities, and this year's film releases were no different. As a prime example, Ruben Ostlund's biting satire Triangle Of Sadness took pointed aim at old-school elites. Meanwhile, directing duo Gaston Duprat and Mariano Cohn skewered the cynicism of their own world, with Penelope Cruz, Antonio Banderas and Oliver Martinez gamefully poking fun at the role of ego and privilege in filmmaking.
The rise in racist rhetoric and attacks both at home and in the States has also been an important talking point. Filmmakers addressed this in different ways, with Irish director Frank Berry exploring Ireland's disgraceful Direct Provision system in his empathetic drama Aisha, while American director Carey Williams re-examined the well-known trope of a buddy party film in Emergency, showing how different the framework of "young men getting into hijinks" feels when the characters are young Black Americans.
Some incredible Irish documentaries tackled social issues head-on, with Kathryn Ferguson's Nothing Compares exploring Sinead O'Connor's rise to worldwide fame in the early 1990s. Director Allison Millar paid tribute to another Irish woman in her empathetic and powerful Lyra, which celebrates and mourns Belfast journalist Lyra McKee, who was killed in 2019 at age 29, and whose legacy and dreams for Northern Ireland must live on. The hope for a better, more understanding world also fuels How To Tell A Secret, a beautiful film exploring the lives of young Irish men with HIV.
But above all, the resounding theme of films in 2022 was our desire for connection. Films like The Worst Person In The World illuminate the joy, frustration and absolute necessity of self-growth and discovery; Aftersun shows us the ways we come to understand our parents and loved ones, sometimes too late; and films like Licorice Pizza and Everything Everywhere All At Once show that we can get through the most challenging experiences if we keep those we love by our sides.
Advertisement
1. The Worst Person In The World
While "coming of age" usually refers to films featuring teenage protagonists, Norwegian writer and director Joachim Trier knows that many adults also feel lost and unsure of their identity – adults like Julie, played by the magnificent Renate Reinsve. Julie is artistic but flaky, emotional but uncertain of what she wants, and as she moves between passions and relationships, she feels the weight of her impending 30th birthday and the desire to have her life "together".
Reinsve captures Julie's wistfulness, yearning and desire for fulfilment along with her frustration – at herself; at her relationships; at a world that undermines women while constantly making demands of them. Julie's propensity to take up new hobbies, careers and men before discarding them may be judged as millennial folly, but it speaks to a desire to find purpose and reinvent oneself without the restraints of time, capitalism and misogyny dictating one "respectable" life path and timeline.
Trier's direction is intimate, realistic and sensual – a scene where Julie gate-crashes a wedding and tests the boundaries of what constitutes cheating with a handsome guest, is joyful, playful and erotic, while emotion-filled conversations feel empathetic, complex and humane.
2. The Banshees Of Inisherin
Advertisement
The boys are back. Fourteen years after the cultishly beloved dark dramedy In Bruges, writer/director Martin McDonagh and actors Colin Farrell and Brendan Gleeson are back in this funny, devastating and humane film about Colm (Gleeson) and Padraic (Farrell), two friends living on the tiny island of Inisherin in 1923.
One day, Colm suddenly announces he doesn't like Padraic anymore – and the effects of that sudden declaration not only devastate Padraic, but ripple across the island. Exploring friendship, estrangement, grief and the loneliness of this small community against the backdrop of the Irish Civil War, the screenplay is one of McDonagh's best – intimate, beautifully observed and combining psychological realism with a fable-like quality. While Gleeson is always impressive, the film also marks a career highlight for Farrell, whose portrayal of confusion, loss, grief and isolation is heartbreaking – his eyebrows alone deserve an Oscar.
Gorgeous supporting performances from Barry Keoghan, Kerry Condon, Pat Shortt and some adorable animal companions make for a glorious piece of cinema.
3. Everything Everywhere All At Once
One of the most unique production companies in the world, A24 has a well-earned reputation for producing films that defy expectation and genre conventions. In the past, they've produced the likes of Moonlight, Uncut Gems, Midsommar, The Lighthouse, Hereditary, Mid90s and Ex Machina – but Everything Everywhere All At One may be their most wildly ambitious effort to date.
Advertisement
Helmed by the maximalist Russo Brothers and written by absurdity aficionados Daniel Kwan and Daniel Scheinert (Swiss Army Man), this emotive mindbender features the performance of a lifetime by Michelle Yeoh. Yeoh plays immigrant matriarch Evelyn Wang, who operates a laundromat with her husband Raymond (Ke Huy Quan), which is facing financial ruin. In addition, she has a troubled relationship with her adult daughter, Joy (the sublime Stephanie Hsu).
Just at the point of professional and personal collapse, Evelyn is offered the chance to access all of her alternative lives. and begins quantum-leaping through all of her other existences – an action star, an opera singer, a renowned chef, a maid. These explorations are kooky, hilarious, inventive and frenetic, with an energy that just doesn't quit. But there's real heart in the movie, too; as Evelyn explores her alternative reality and comes up against a powerful antagonist, she has to reckon with her life, love and relationships, and decide what she values.
4. Nothing Compares
Belfast-born director Kathryn Ferguson has had a lifelong love for Sinead O'Connor, even directing some of the singer's early music videos, and this respect and empathy radiates throughout her masterful documentary about the Irish singer.
Ferguson's film resists the shape of a biopic, instead focusing on O'Connor's phenomenal rise to worldwide fame between 1987 and 1993; the ways she used her platform to address social issues such as Church abuse, misogyny and racism; and the vicious backlash she received for speaking truth to power.
Advertisement
The film features incredible archival footage of Sinead rehearsing, performing, being interviewed during the late '80s and early '90s, and features a new voiceover interview with O'Connor, reflecting back on the abuse she suffered at the hands of her mother; the Church abuse that was rampant in Ireland, damaging generations of Irish families; and the way Sinead faced intense scrutiny and vitriol for daring to be a woman who spoke her mind.  The film becomes both an exploration of this period of O'Connor's career, but also a cultural exploration of how Ireland, America and their treatment of women has evolved – or, in some depressing ways, regressed.
The film is a galvanising, empowering and beautiful tribute to a woman who fought for the rights of the vulnerable, and always deserved so much better.
5. Triangle Of Sadness
Swedish filmmaker Ruben Ostlund has established himself as a master of exploring how hyper-privileged people react in deeply uncomfortable situations. Harris Dickinson and Charlbi Dean play Carl and Yaya, a couple of models and influencers dating solely to boost their social media followings.
Yaya's looks land her and Carl a spot on a luxury cruise where they're by far the youngest and poorest passengers. Everyone onboard starts flexing their power in a variety of excruciating exchanges, but when all hell breaks loose, the power dynamic shifts completely.
Advertisement
Discussions about socialism and Karl Marx take place on a fifty million-dollar yacht; a matriarchy forms that starts exploiting the men; and a cruise dinner turns into a vomit-filled Monty Python sketch. Simultaneously acerbic and insightful, Triangle Of Sadness warns us off eating the rich – but only because they'd taste bitter.
6. Licorice Pizza
One of 2022's earliest releases, hitting cinemas on New Year's Day, Paul Thomas Anderson's energetic and whimsical coming-of-age story shouldn't be forgotten. Set in 1973, Cooper Hoffman (son of the late, great Philip Seymour) plays the eerily assured 15-year-old Gary Valentine, a child star who is rapidly aging out of his previous roles.
Gary turns his attention to various side-hustles, including selling waterbeds and creating a video game arcade. When he meets 25-year-old photography assistant Alana (Alana Haim of Haim), the two strike up an unlikely and hard-to-define relationship, as Alana becomes Gary's obsession, friend and employee. The age difference makes their relationship questionable on paper, but compared to the much older and unanimously leerier men in Alana's life, Gary feels safe and invested in her as a person, not just a sex object.
The film observes the pair struggling to navigate their relationship, close calls with police and politicians, and run-ins with movies stars. Hilarious, absurd but utterly rooted in the real affection of the central relationship, Licorice Pizza is full-hearted and full-throttled.
Advertisement
7. Lyra
On April 18, 2019, on the fringes of a Derry riot, a young woman with boundless potential was killed. Investigative journalist Lyra McKee had spent every moment of her 29 years asking questions and turning those questions into brilliant insights. She had a two-book deal in the works and had already made a name for herself as one of the most vital young voices in Irish journalism.
When McKee was hit in the head by a bullet ostensibly aimed at PSNI officers at a Derry riot, her death caused an outcry in Ulster and beyond. But director Alison Millar refuses to reduce McKee to a symbol or martyr, instead creating a wonderfully personal film that explores who McKee was as an individual and a journalist. Millar, a family friend of the McKees, was granted access to a wealth of voice notes, family videos and self-recorded footage. These allow McKee to explain, in her own brilliantly articulate words, who she was and what she stood for, giving us a fully-rounded portrait of a funny, warm, curious, determined and brilliant mind, who was also a beloved daughter, granddaughter and girlfriend.
Millar also returns to some of McKee's stories, including depression among the post-Good Friday generation, the class inequality of the new peace dividend, and a study of the children who went missing in the 1970s during the Troubles.
Miller's documentary is a moving tribute to Lyra McKee, which urges audiences to live up to the values and vision to which she dedicated her life.
Advertisement
8. Aftersun
Childhood summer holidays are often tinged with a nostalgic melancholy; the memory of joy and freedom followed by a return to normal life. In Charlotte Wells' stunning feature debut, Paul Mescal stars as Calum, a man who too old to have a child's experience of a holiday, but who feels too young to be the father to a pre-teen daughter.
And yet he is, taking 11-year-old Sophie (Frankie Corio) on a Turkish package holiday, where he is repeatedly mistaken for her older brother. While Calum tries to give Sophie a joyful holiday, everything is just a little bit off, and she's just old enough to start noticing that their hotel is dilapidated; Calum has financial issues; and also that he seems to be suffering from depression, even though he tries his best to hide this from Sophie.
Mescal and Corio create a gorgeous intimacy, immersing themselves in characters who are desperately trying to take care of each other given their respective limitations. Wells' direction is masterful, capturing the idea of nostalgia and also offering insight, as the adult Sopie looks back on this holiday with a new understanding of her father.
Shot in sun-bleached tones with some temporal shifts that evoke the sense of memory, Aftersun is an intimate and evocative film that will make you want to hug your parents.
Advertisement
9. Emergency
An Amazon Prime release unfortunately missed by many this year should be making it to the top of many a 'Must Stream' list this winter. Adapted from a short film by screenwriter KD Davila and director Carey Williams, Emergency starts like a traditional buddy comedy, hitting the beats of a college-set Superbad.
It's the last week of term for best friends Kunle (Donald Elise Watkins) and Sean (RJ Kyler), and they become determined to be the first Black students of their college to complete a "legendary tour" of all their campus' exclusive frat parties. Kunle is straightlaced and overachieving, while Sean is wild and charismatic, and both are aware they may be headed in different directions after college.
But while pre-gaming at their small house near campus, they and their Latino housemate Carlos (Sebastian Chacon) discover a young white women passed out on their living room floor – and instantly, the mood shifts. All too aware of the optics of three men of colour having an unconscious white girl in their house, they are reluctant to call authorities, instead deciding to drop the girl off at the ER.
So begins an odyssey that alternates between moments of college wildness and male bonding – but also abject fear. Emergency is incredibly funny, but each scenario that would simply be played for laughs in a story about white protagonists is charged with danger, and the film balances this blend of comedy and socio-political commentary with piercing precision.
Advertisement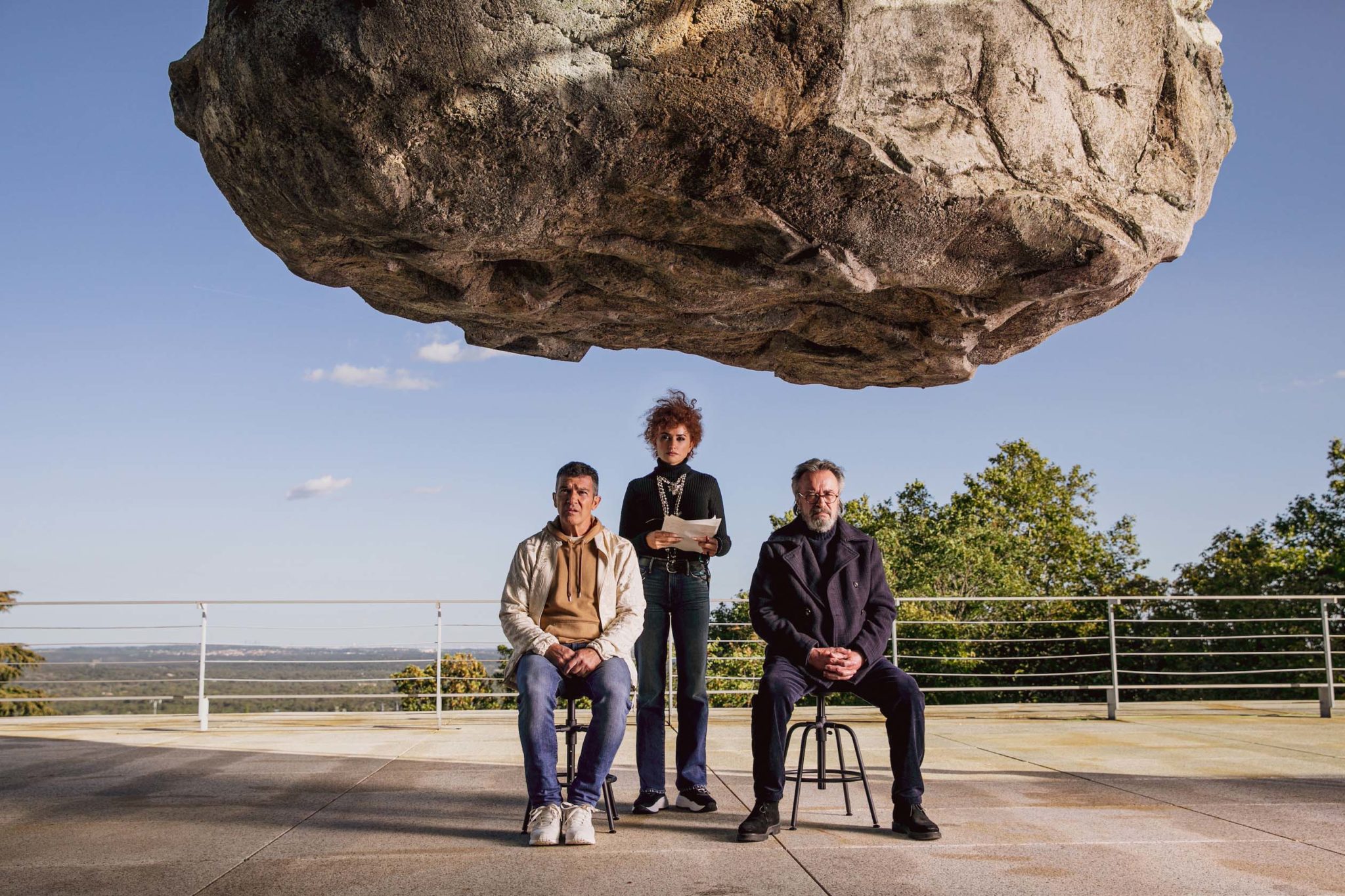 10. Official Competition
While many directors have made movies about the joy of movie-making, espousing the wonder and glamour of the industry, directing duo Gaston Duprat and Mariano Cohn have a different take. In this wickedly sharp exploration of cynicism and ego, Penelope Cruz plays highly acclaimed arthouse director Lola Cuevos, tasked by a billionaire to adapt a Pulitzer prize winning novel for the screen, in order to secure the billionaire's legacy.
Lola casts two of the world's most beloved actors; the dim-witted international movie star Felix Rivero (Antonio Banderas), and Ivan Torres (Oscar Martinez), an acclaimed theatre actor and intellectual snob. Lola believes that the actors' contrasting styles and ideologies will create an interesting artistic tension and she's correct – though perhaps gets more than she bargained for.
As the film follows the three artists' rehearsal process, Lola's esoteric exercises push them to the edge, and the film becomes an uproarious, satirical examination of art and ego. All the actors are sublime, with Banderas in particular gamefully poking fun at his own career trajectory, though Cruz is the scene-stealer as the deadpan and brilliantly mad Lola.
Honourable mentions go to All Quiet On The Western Front, Nope, Aisha and The Wonder.
Advertisement
RELATED