Listen to our favourite Irish tracks of the week below.
Tolü Makay, 'AYE' (Boku and Mr. Myth Remixes)
The original version of 'Aye', released in May, is an African pop, dance, world themed summer track inspired by Tolü's Yoruba heritage with traditional Nigerian percussions such as Conga and the Talking drum. Boku and Mr Myth have now added their house magic in the form of two new remixes, and they're built for atmospheric dancefloor connection.
Ian Ring (Boku) has developed his own Young Wonder project further, working with artists like Talos, Denise Chaila and Daithí. His productions received multiple Choice Music Prize nominations for the Irish Album of the Year, no less. Mr Myth (Graham Smyth) is a seasoned DJ who you can catch presenting an alternative music show on Ireland's RTÉ 2XM every Thursday.
TV People, 'Shallow Minds'
On their new single, Dublin duo TV People explore the loss of a friend – channeling the frustration of watching someone close to you change to a point where you can no longer relate to them, and all feelings of sadness and anger become intertwined with the loss of connection.
Advertisement
Fräulein, 'Belly'
Made up of Northern Ireland's Joni Samuels (vocals, guitar) and the Netherland's Karsten van der Tol (drums), Fräulein have marked themselves as a thrilling new force in alternative music, with their unique approach to lo-fi garage rock. 'Belly', the first single from an upcoming double a-side release, is packed with raw energy and fiery frustration.
Drew Hall, 'ilostmyhead'
Drew's music brings together heartfelt pop songwriting with distinctly classic, jazz-leaning R&B textures - vocal harmonies and warm, inviting chords; minimally yet effectively arranged. 'ilostmyhead' is a reflection on flights back and forth to LAX, chasing his dreams through the pandemic, struggling to find a place for himself and watching his dreams dissipate while self-isolating in a locked down Ireland, trying to sort a visa. Settled in LA once more and with the future looking up for Hall, this song sees him picking up the pieces once more.
Fintan McKahey, 'Lost Balloons'
This lo-fi acoustic song features Fintan's trademark smoky vocals and pristine production, paired with emotive nostalgia and a laidback beat. Layered guitars and ambient sounds add to the atmosphere of 'Lost Balloons', which sees McKahey reflect on how the pressures of modern life can become overwhelming. If this past year has taught us anything, it's that things aren't always within our control.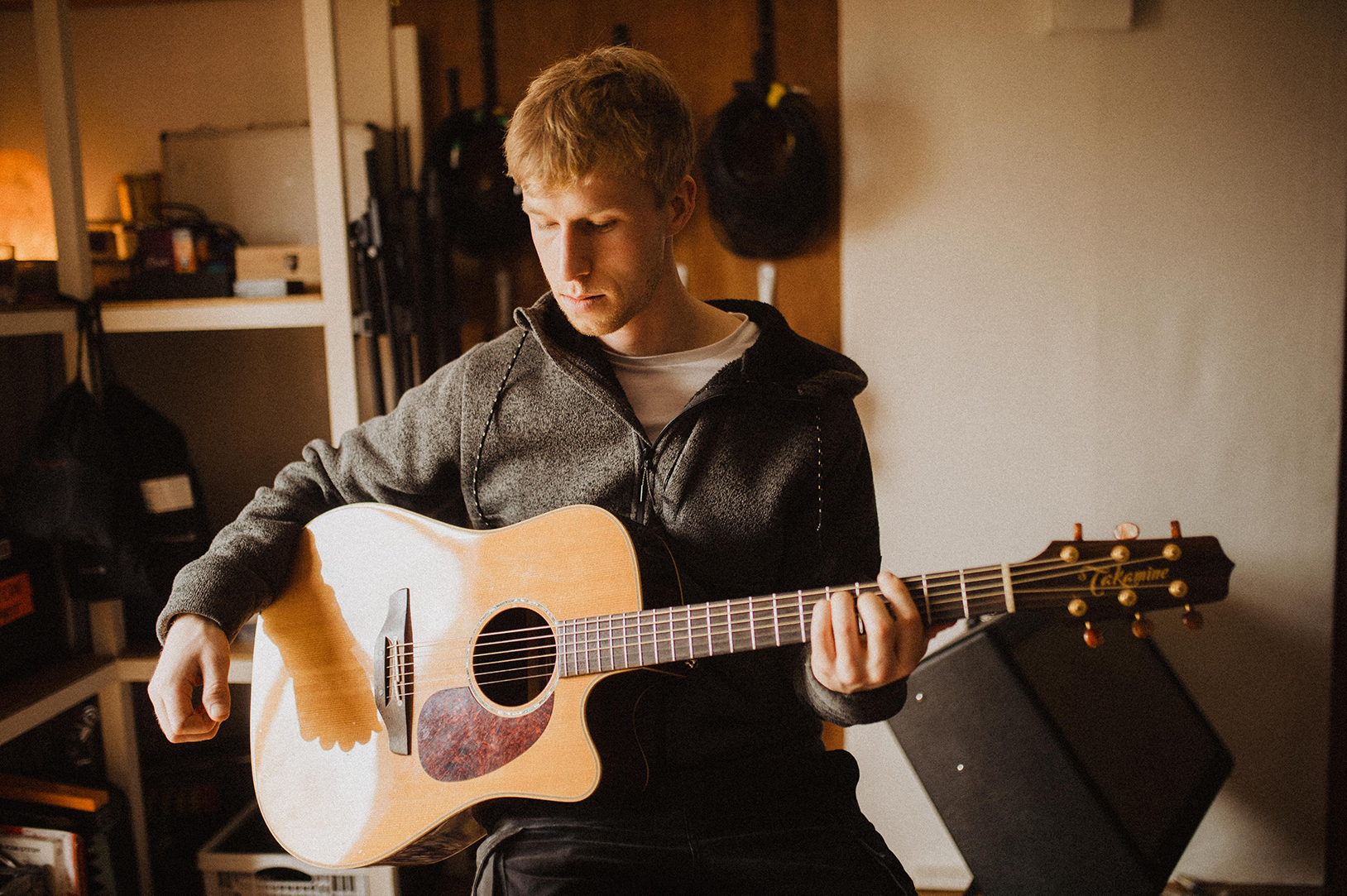 Advertisement
Jack Dora, 'Mine Forever'
Drawing influence from the likes of Prince and Madonna, this track finds the Sligo-born new wave artist embracing the bold energy of the '80s, complete with hypnotic drums, feel-good synths, slick riffs and an irresistible bassline. In contrast to the playful irreverence of some of his previous releases, 'Mine Forever' also finds Jack exposing a new vulnerable side within his music, as he explores obsession and control in toxic relationships.
Leah Rose, 'Dangerous Pink'
Inspired by the likes of The Weeknd, Lana Del Rey and Travis Scott; the hypnotic new single paints an evocative picture with its sonic textures, layering glistening synths over haunting vocals before grounding itself with a hip-hop driven beat. Leah approaches her songwriting through a cinematic lens, allowing the use of strong imagery and colour to play a major role in the captivating music she writes.
Sharon Corr, 'Freefall'
'Freefall' is the second single from Sharon Corr's forthcoming album, The Fool & The Scorpion. Though it sounds upbeat and vibrant, the inspiration for the track came to Corr when "life as [she] knew it was falling apart."
Fia Moon, 'Simple'
Advertisement
One of the key members of Irish Women In Harmony, the Hot for 2021 artist spent 2020 crafting beautiful, atmospheric, hyper-relatable pop songs that are flecked with R&B, jazz and soul. Drawing influence from legends like Ella Fitzgerald and Billie Holiday, it's her emotional and deeply personal songwriting that singles her out. 'Simple' is about two people who see the same situation through a different lens because of their mindset.
Laura Duff, 'Wayside'
Award-winning Limerick singer-songwriter Laura Duff's first single from her sophomore EP is 'Wayside', a hypnotic alt-pop track that sees her experimenting with remarkably sophisticated songwriting, and leaning into genre-defying, guitar-driven instrumentals.
Floor Staff, 'Mindset'
Dubliner Anthony Donnelly has released his debut album as Floor Staff in the form of Attention today, Friday 27th August 2021. The impressive project was shared independently, with support from the Department of Tourism, Culture, Arts and the Gaeltacht. 'Mindset' expertly demonstrates how Donnelly is settling into this new chapter, using his talent for poignant tracks and his raw vocals for everyone's benefit. We're big fans of the album, and you should be too.
JYellowL, 'See Me Finish'
Electrifying new single 'See Me Finish' follows the rapper's critically acclaimed debut album 2020 D|vision, which was nominated for Irish album of the year 2020 at the RTÉ Choice Music Prize Awards. "In Nigeria, we have an expression called 'see finish', which means over-familiarity by making yourself too accessible to someone, being too kind - essentially being taken for granted and that's a red flag," JYellowL says his second single of 2021. "Saying 'she don see me finish' means the girl in question had over familiarised herself with me to the point of taking me for granted, my kindness being taken for weakness, my presence losing novelty. I can't have that, so I had to cut her off." The Irish hip-hop star will be releasing three 'Shades of Yellow' EPs alongside Tee-Y, Tabitha Jade and Jelani Blackman.
Advertisement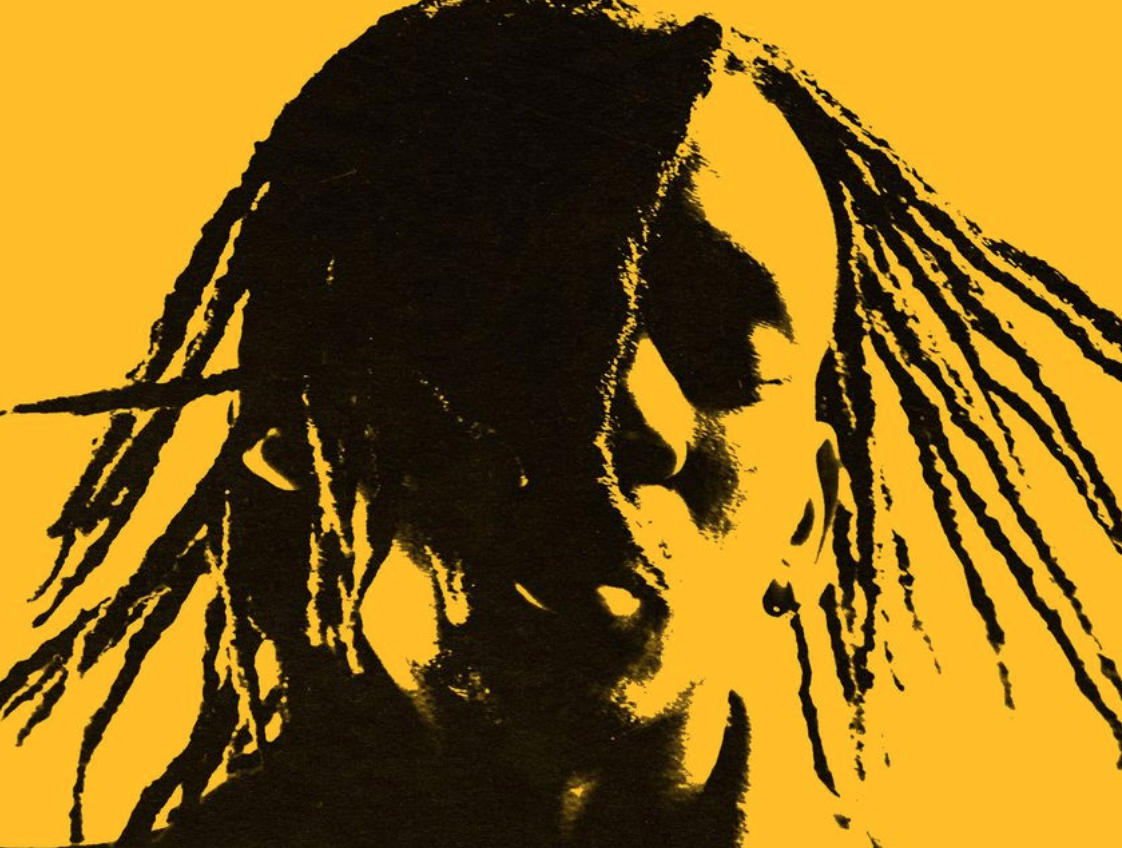 Elephant, 'Ice Cream'
Elephant, the musical vehicle of Dundalk based multi-instrumentalist Shane Clarke, has returned with lead title 'Ice Cream' from their conveniently titled new LP Ice Cream, out September 15th via Pizza Pizza Records. Chilled hooks matched with heavy bass and hip-hop production brings this indie-synwave track to life on the latest offering from the ever-evolving musician. "'Ice Cream' is a song for the quiet kids who turn into insecure adults. You just need to find your value - find at least one thing you do that makes you happy...then lean in."
Fya Fox, 'Need It'
Ireland's hotly tipped alt-pop empress, FYA FOX flaunts her newfound independence in 'Need It', a hard-hitting dismissal that leaves no remorse. A classically trained vocalist straying beyond Ireland's traditional country/folk scene, FYA's influences span from Banks, Lana Del Rey and London Grammar. Returning from a slight breather after the recent and pulsating release 'Sunset', FOX's new track, 'Need It' harnesses the singer out of a venomous relationship and into a life of liberty.
Niall McDowell, 'Tennessee'
Three months after Niall McDowell released the vengeful yet fun and flirty single, 'Do You Think I'm Pretty?' back in May, their second single of the year, 'Tennessee' has arrived. Here to remind everyone that they're not like other girls, the queer country ballad shows McDowell returning to their roots within the niche cottage-core Irish-Americana community, citing Sheryl Crow and The Chicks as influences. 'Tennessee' is a blistering, whip-smart and a touch narcissistic track, touching on long lost love and main character syndrome.
Advertisement
RuthAnne, 'The Way I Love You'
Award winning singer-songwriter RuthAnne has releases her incredible new EP 'The Way I Love You' today, which includes previous singles 'Safe Place', 'F.L.Y' and 'Remember This' plus three new exceptional new tracks. Commenting on lead track 'The Way I Love you', the new mother says: "This song is really me saying goodbye to toxic people or people who didn't treat me right in my life, dream killers, bad energy suckers, fuck boys. Stepping fully into my womanhood, feeling strong, empowered, and getting back into the driving seat of my own life."
Daniel August, 'Touché'
Brn in Spanish Town, Jamaica, and later settling in Belfast; Daniel August is another fresh talent from the North who has been working the local club circuit as an MC while building his following. Premiered by Hot Press below, 'Touché' is described by the 23-year-old artist as "edgy wordplay that is melodic, playful but lyrically potent. I want to stir emotions in my listeners, entertain and challenge the status quo." Teaming up with Billboard Hot 100 #1 producer Conall Shaw, 'Touché' describes the ups and downs of the artist's daily life dealing with social challenges and relationships, taken from his forthcoming EP.
Type Face, 'Circling Away'
Exploring techno raves and a car crash (yes, seriously), Luke Rabbitte's Type Face project's 'Circling Away' is a cathartic spoken-word-lead track that centres around four friends.
"From the bedrock of the crash, the song explores the higher strata of friendship, the beauty of youth, and the tragic waste that comes with misdirected intelligence – a waste felt ever more keenly with more and more of Ireland's brightest talent searching beyond the domestic veil for the sake of their future."
Advertisement
CK & MCG, 'BILLENIT'
19-year-old Dublin rap duo CK & MCG have unveiled new single 'BILLENIT', exploring spoken word art with laidback flow. "I could move a mountain with my fingertips" is probably the most memorable line from the hypnoptic, chilled out hip-hop number. Clever wordplay and lo-fi production is what makes this track special, stay tuned to see what's next for MC & MCG. The teenagers have heaps of potential.
Blondmodel, 'Scent'
Blondmodel is composed of Dubliners and childhood friends Sean and Steven. Only starting their music journey in 2019, the pair released debut single 'Phonecall' and quickly made their mark on the industry. New single 'Scent' follows 2021 single 'Pipe Dream', and explores going back to an ex to reignite that former sexual chemistry. Combining electronic and alternative pop influences, the hypnotic track is simultaneously relatable and danceworthy. We're excited to see how this duo progress.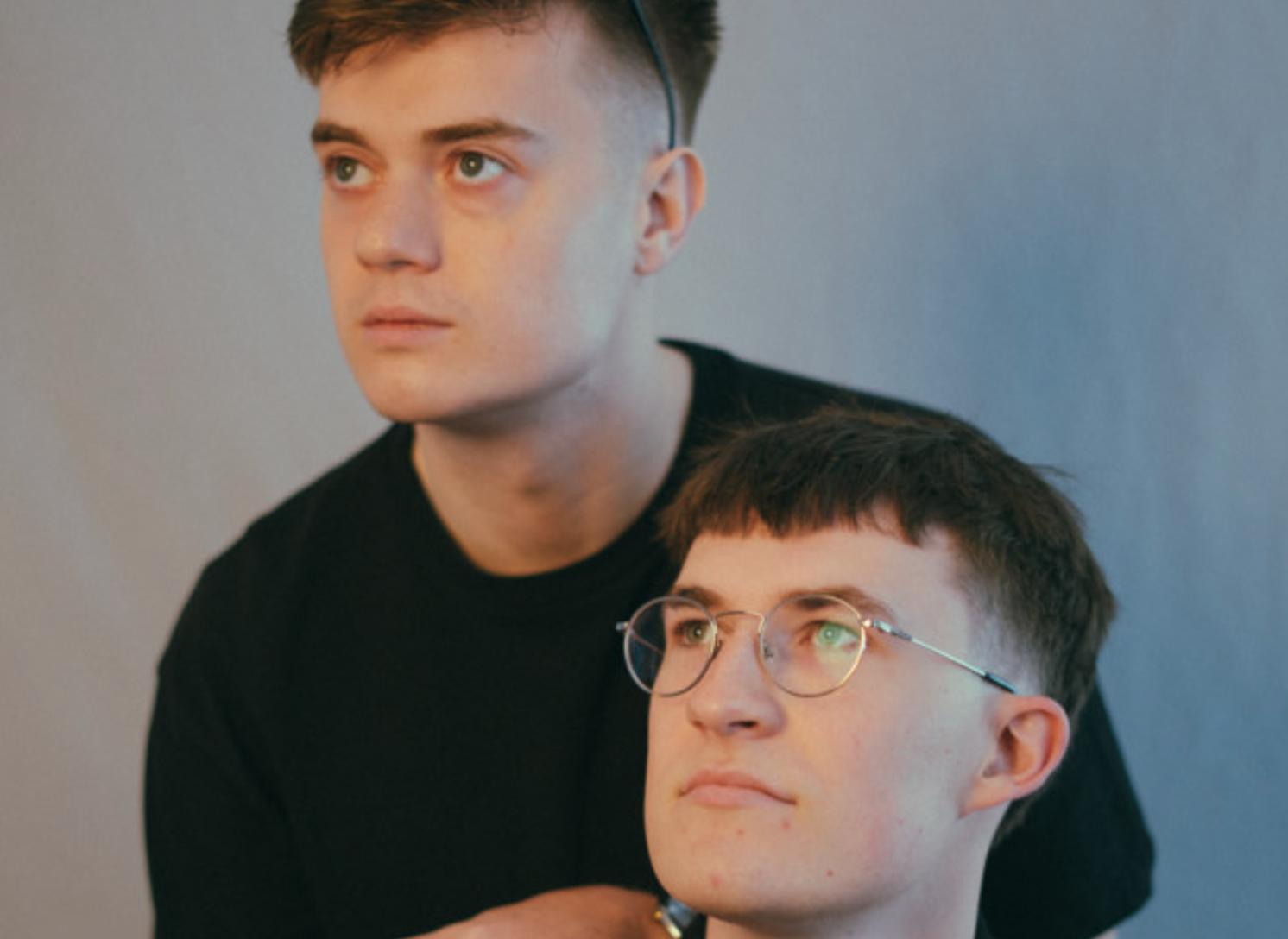 siix sense & R03, 'not used to'
'not used to' is the debut single from siix sense, produced by his brother, who creates under the moniker R03. Brooding, cinematic and captivating, the duo's first offering makes use of electronic trap beats and alternative hip-hop production. Confessional in its lyrical style, siix sense describes the experience of having nothing to lose while a loved one has nothing to gain, exploring sacrifice and mental strain.
Advertisement
Christy Dignam, 'High'
'High' marks the lead single from Christy Dignam's debut solo album, The Man Who Stayed Alive, which lands on October 15th. The Aslan frontman's album was conceived during the Covid-19 pandemic when Dignam reached out to frequent Aslan collaborator Don Mescall. Dignam recorded vocal takes between chemotherapy sessions for a terminal form of cancer, cutting many of the vocals in his kitchen in his Dublin home. The majority of the album was recorded at Mescall's Quivvy Church Studio in Cavan.
Ciaran Lavery, 'Happiness'
Antrim artist Lavery has unveiled his latest EP 'Happiness', a four track body of work that sees Lavery explore the concept of joy. "There are four categories to Happiness that I have identified; love/companionship, acceptance of our own mortality, acknowledgement and love of the natural environment and self acceptance," the Brighton-based musician explains. "I personally have no real idea what true happiness is - but I have been fascinated by it, and by people, generally, for almost all of my life. We're all chasing some form of happiness down a blind alleyway."
Awkward Z, 'Truth'
Originally from Johannesburg, South Africa, Awkward Z (Zandi) moved to Ireland at the age of five. Following the success of 'To You' and his What's Next? EP back in 2019, the Anomaly collective's Awkward Z returned in 2020 with his hotly-anticipated new single, 'Directions'. Recently teaming up with Tebi Rex on 'Aaaagh', the hip-hop talent is back with 'Truth'. Chock full of chilled out vibes, 'Truth' explores seeing hope in the good times and having confidence in yourself. Shunning negativity, Awkward Z shuts out the outside world with poignant piano melodies and summery electro beats.
SVEN, 'Spare Tyre'
Advertisement
A slick production, lush offering 'Spare Tyre' from SVEN makes for a captivating amalgamation of beats, melody and harmonies, overlain with brilliant hooks. The Irish pop newcomer has a determined DIY spirit to his music. SVEN released his debut single 'Shoreditch_' on Diffusion Lab imprint label DFL in July 2020, a personal but inspirational tale of the strength and determination it takes to move outside of your comfort zone to pursue life goals. His follow up single 'Frustration' was released in April 2021 which marks the beginning of a big year ahead for him, with his debut EP due for release in 2022.
Aaron Everything, 'T2'
23-year-old Donegal rapper and singer Aaron Everything has returned with his brand new single 'T2', written about a short term but long distance thing the musician had with a girl and the lengths he would've gone to to get to see her. Aaron uses the liquid Terminator from the Terminator movies as a metaphor for how relentless he was in trying to make this girl happy. 'T2' features production from famed producer Curtains who has produced tracks for artists such as ITSOKTOCRY, SHINIGAMI, Guardin and mroe. Aaron also pushed his producer and engineer Julian Ramirez back to his roots for this one and asked him to chop his vocals into something reminiscent of EDM vocals for the tracks intro. We're big fans of the move.
Listen to the full playlist below: