Listen to some of our favourite new Irish tracks of the week below.
CMAT, '2 Wrecked 2 Care'
Not content with belting out irresistibly catchy tracks like 'I Wanna Be A Cowboy, Baby!', 'Another Day (kfc)' and 'Rodney', CMAT (Ciara Mary-Alice Thompson) has shared yet another pop gem. '2 Wrecked 2 Care' is accompanied by an illustrated lyric video, and brings the Irish pop singer's Americana country roots into the fore once again. Self-described as what "would have happened if Sheryl Crow ever had to work in a TK Maxx", the track is a song about not being able to fall asleep, and anxiety/stress-related insomnia.
Saint Sister, 'My Brilliant Friend'
Belfast native Morgan MacIntyre and Derry Girl Gemma Doherty (Saint Sister) have released their spine-tingling sophomore album Where I Should End today, having previewed 'Oh My God Oh Canada' and 'Karaoke Song' in recent months. If opening track 'My Brilliant Friend' doesn't give you chills, we guarantee nothing will. With Morgan and Gemma's holy harmonies taking centre stage, and Gemma's universal yet poetic lyrics showing endless growth; the pair have outdone themselves with Album Number Two.
Co-Living Culture, 'Renegador'
Advertisement
James Vincent McMorrow, Otherkin's David Anthony Curley and Cody Lee have joined forces to highlight the housing crisis and the destruction of venues in Dublin. Co-Living Culture's new single 'Renegador' is released via Faction Music Group's newest imprint, Lost Decay. "Musicians will always figure it out, how to make music, how to play it live. This song is meant as a love letter to that idea...Music is culture. Culture lasts forever," the trio said in a press release, claiming that the project came about as a result of having fun in the studio one day. It's a banger, and couldn't have arrived at a better time.
Brendan Tallon, 'The First Time I Saw You'
The former Revelino frontman has shared his third solo single, taken from his forthcoming 11-track debut album Love In These Times - out on July 2nd. 'The First Time I Saw You' deals with a corporeal crisis of love on a more intimate plane, with the singer-songwriter opining on the pain and ecstasy of love at first sight, 'flames from below, a force from above'. It's pretty damn romantic, if you ask us.
Annmarie Cullen, 'Circus'
Following her return from LA to Ireland, singer-songwriter Annmarie Cullen has dropped her new single 'Circus' - continuing on her journey of breakup and loss. The song acts as the emotive follow up to 'What I Once Meant To You', which topped the Irish iTunes chart on the first week of its release earlier this year. Before to her return to Irish shores, Annmarie enjoyed a hugely successful song-writing career in LA with Disney and Warner Chappel, working as a performer in her own right with band Saucy Monky. The talented songwriter collaborated online with a host of her LA music friends on her brand new offering.
Advertisement
Roe, 'Cruel'
Roisin Donald (ROE) has been at the forefront of Northern Ireland's eclectic music scene for a number of years, releasing her debut, five-track EP Things We Don't Talk About last August. The acclaimed multi-instrumentalist has been making serious waves with her unique brand of self-styled 'grumpy electro pop'.
Cat Dowling, 'Freedom'
Dowling's new single follows the recent release of 'Trouble', with both tracks set to appear on her upcoming second album for release in the autumn. The project is supported by the Department of Tourism, Culture, Arts, Gaeltacht, Sports and Media. Beautiful song 'Freedom' was written just after the birth of Cat's second child, while her newborn was sleeping on her chest. The Babelfish and Alphastates frontwoman shared her lauded debut album The Believer back in 2013, earning critical and commercial acclaim.
BK Pepper, 'Island' (Live)
Following the release of his lauded debut album Territories last year, BK Pepper has returned with news of a new four-track live EP - recorded in Rathfarnham Castle in Dublin. From An Empty Castle EP will arrive on July 16th, but the Dublin-based composer shared a performance video of 'Island' earlier in the week. 'Island' incorporates the warmth and atmospheric prowess which BK Pepper is capable of, utilising an array of instruments and electronic elements. The film was directed by Antimo Puca and Hector Romero, with strings are performed by Glasshouse along with acclaimed musician Gareth Quinn Redmond.
Slaney, 'All I Want'
Advertisement
Carlow actress and musician Slaney's most recent track 'Love Is Like A Drug' was included on Spotify New Music Friday UK and led to her been snapped up by super live agent Sol Parker at Paradigm for worldwide representation. The breakout act began writing with songwriter/producer Michael Hopkins back in 2017 and the pair have continued to make music together ever since, sharing '80s synth track 'Chameleon' and 'Fairytale Moonlight' followed on from 2020 efforts 'By Your Side' and 'Shy Away' after her 2018 debut 'Recharge My Soul'. 'All I Want' is yet another electro-pop banger from the intriguing rising star.
Cathal Murphy, 'Lilac Eyes'
Northern Irish singer-songwriter Cathal Murphy has releases his debut EP today, I'm writing to you it can be lonely and beautiful at the edges of print - co-produced by the artist and Ben Wanders. The five-track EP features previous singles 'Blue In The Best Way' along with three brand new tracks, lead single 'Lilac Eyes', 'Writing To The One I Always Will' and 'Taking On The Wind'. 'Lilac Eyes' features gorgeous background harmonies and soulful guitar plucking alongside jazz-infused piano.
Mob Wife, 'Petri Dish'
Belfast punk/post-hardcore trio Mob Wife have shared the first single from their debut album, scheduled for release later this year. A meditation on panic and of moral compass in the face of impending doom, the track was written over the course of lockdown. Equal parts pummelling and panoramic, and as claustrophobic as it is spacious, 'Petri Dish' places Mob Wife in the same sonic space occupied by Metz, Jawbox, Pile and Unwound as they traverse the serrated edges of modern life, cranking tension between hope and nihilism.
Mick Flannery & Susan O'Neill, 'Chain Reaction'
Award-winning Cork folk act Mick Flannery and Clare newcomer, songwriter, and multi-instrumentalist Susan O'Neill have come together for collaborative album, In the Game - set for release September 2021. The album follows 2020's single 'Baby Talk', which has amassed over one million streams and saw stellar televised performances on The Late Late Show and Other Voices. The startlingly beautiful 'Chain Reaction' showcases the pair's inimitable vocals - somehow made even more spellbinding when joined together.
Advertisement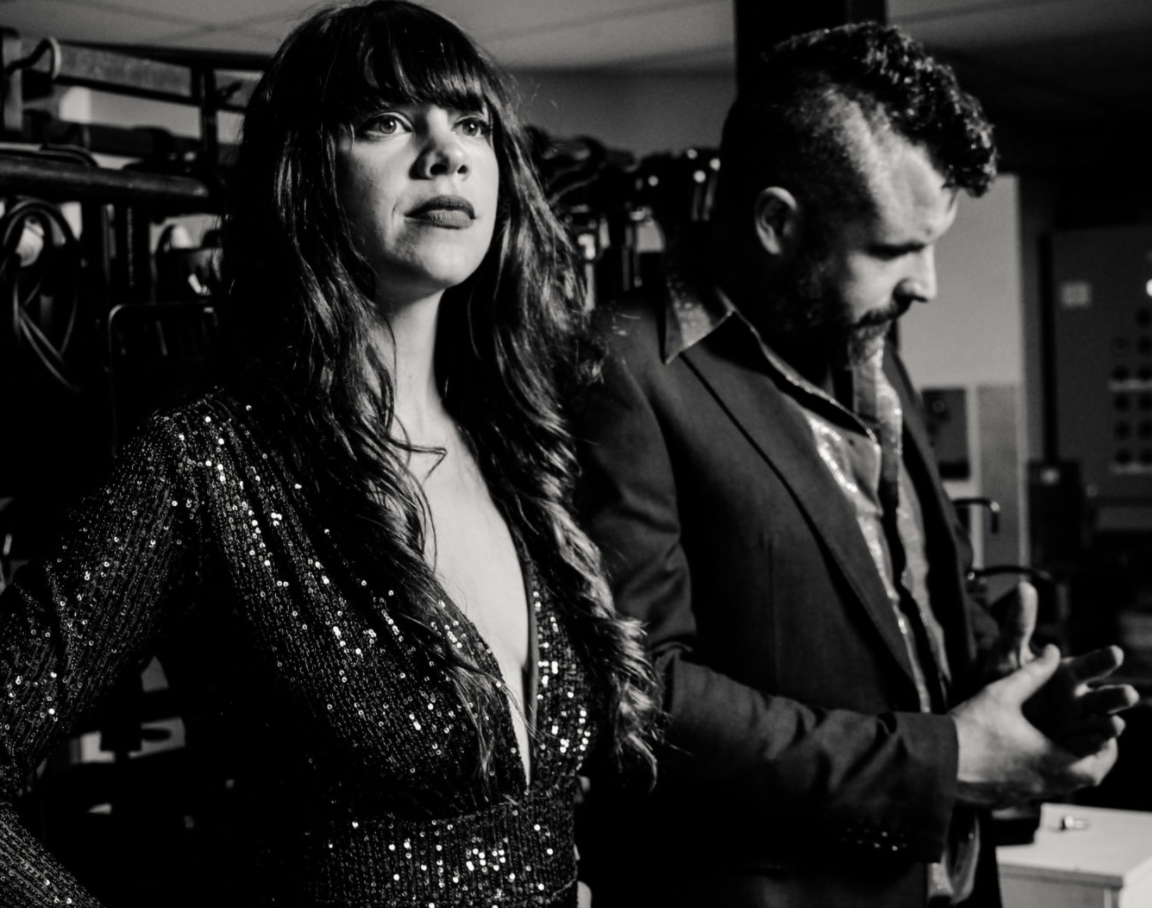 Rowan, 'Nothing's Gonna Change'
Breakout Cork outfit Rowan have shared their brand new single 'Nothing's Gonna Change', an addictive indie anthem laced with soaring melodies and infectious guitar riffs. The shimmering indie gem marks the second track to be lifted from their upcoming EP Everybody Talks, due on July 23rd. 'Nothing's Gonna Change' talks about "coming out of your shell, gaining your self-confidence and growing into yourself" explains frontman Dylan Howe. It sees the Irish trio shedding their folk-inspired tendencies for broader genre choices.
Drew Hall, 'Time & Time Again'
Cork artist Drew Hall has been based in Los Angeles for the last year, working as an assistant engineer on sessions ranging from the likes of Hamilton's Leslie Odom Jr. and Renée Elise Goldsberry to rising names in hip-hop like Victoria Monét and Saint Bodhi. In the time between sessions the Hausu Collective singer-songwriter has been working on his own material in the live rooms. Hall's music brings together heartfelt pop songwriting with distinctly classic, jazz-leaning R&B textures. 'Time & Time Again', co-written with LA artist Chelsamina, is an attempt to document the feeling of holding onto the comfort of life improving with time and the support of those closest to you, through the anxiety of uncertain times.
Paddy Mulcahy, 'A Dream, A Sequence'
Irish producer and composer Paddy Mulcahy announced his forthcoming EP Tidal Oscillations and shared the first single 'A Dream, A Sequence' today, building up further anticipation. A deep dive into the art of new-wave ambient electronica; the Limerick act's EP examines themes of consciousness, anxiety, and exploration. 'A Dream, A Sequence' is a blissful track fuelled by a simple yet beautiful six-note piano motif, with the song first coming to Mulcahy in a dream. He later re-imagined the melodies using synthesisers for XXIM Records' new Project XXIM:EXPO.
Advertisement
Luke Clerkin, 'Lost In Translation'
Following the release of his acclaimed What Little Time We Have EP last year, Irish songwriter and artist Luke Clerkin is back with new single, 'Lost In Translation'. The first of a series of songs recorded remotely with Berlin based producer Jaako; the new single finds Luke expanding his musical horizons, and delving further into the world of pop. The song was written in 2019 when Luke was on a college exchange in Germany, trying to cope with homesickness. Two-time SCC Songwriting Competition winner Clerkin has headlined the likes of Whelan's, The Workman's Club, and The Button Factory, and has toured across Europe.
Aislinn Logan, 'Certain Days'
With a dazzling, feel-good pop sound and uplifting themes, Hot for 2021 Belfast singer-songwriter's Look, I'm Flyin' EP – along with her irresistible single 'Never Stay Low' – served as much-welcomed morale boosters in 2020. Aislinn Logan also kept busy last year co-producing new material with Brian Kelly and Johnny Oakley. 'Certain Days' sees Logan incorporate a riveting bassline with her clever wordplay, melding indie, pop and electronic genres for an angelically vibrant result.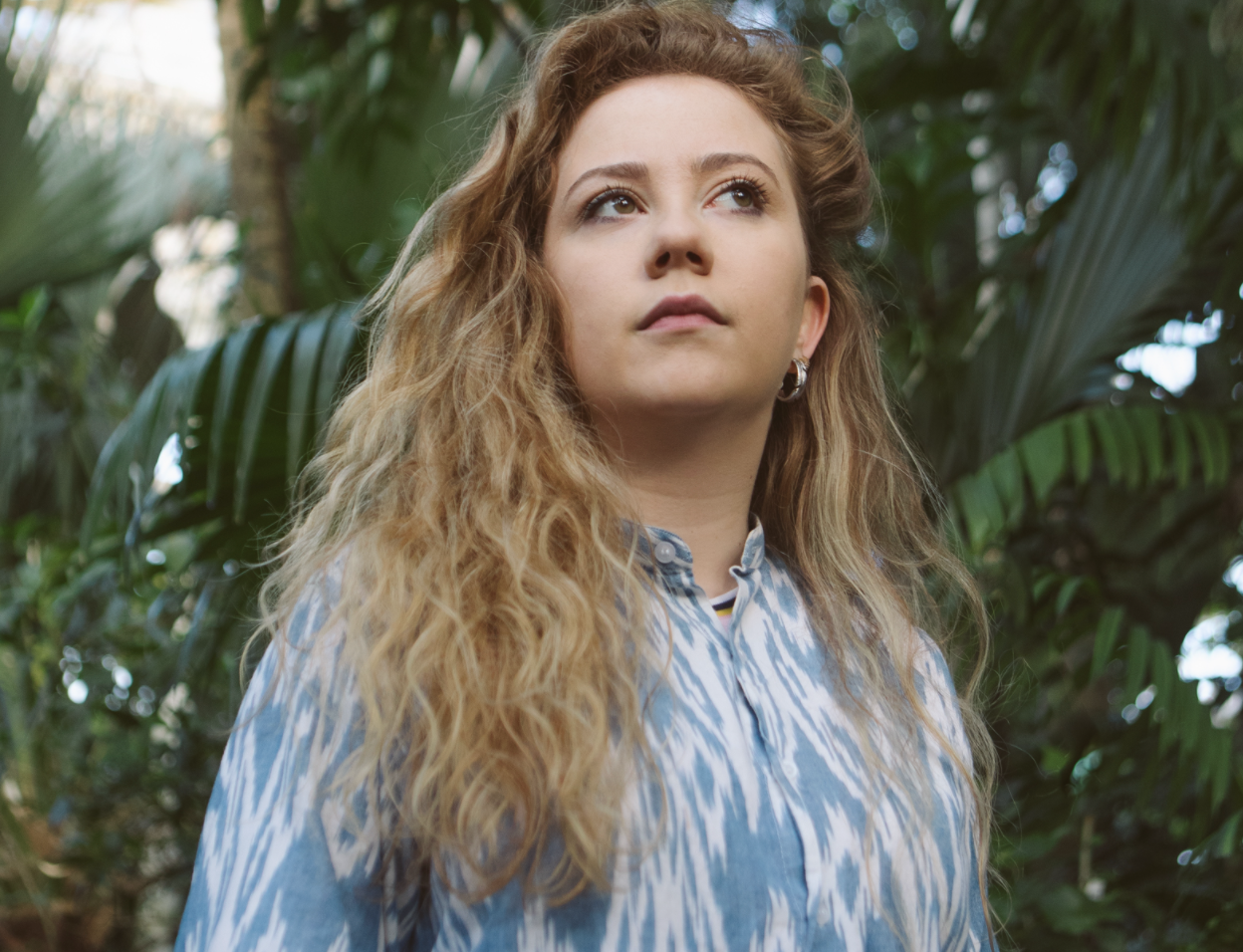 Gaze Is Ghost, 'Sea Song'
Northern Ireland musician Laura McGarrigle has teamed up with Keith Mannion and Scotland's Casey Miller under the Gaze Is Ghost moniker, curating hauntingly beautiful baroque electronic music for our ears. The trio released 'Wild Geese'/'Feather and Bone' double A-side back in January, but 'Sea Song' is on another level. With a simple yet urgent piano melody and string section paired with McGarrigle's powerful, delicate vocals; 'Sea Song' features poetic lyricism and fascinating ambient energy.
Advertisement
A Ritual Sea, 'Because You Hate to Care About'
Dublin-based dreamwave band A Ritual Sea recently signed with Icy Cold Records, a French independent label, on the back of the success of their most recent single, 'Desire Lines' - a song that introduced the band's highly anticipated debut album, which is due out this autumn. 'Because You Hate To Care' features shimmering guitars, evoking hazy summer memories - perfectly captured visually in the music video by Donna McCabe and Niko Bikialo.
Trophy Wife, 'Good Love'
Irish alternative pop artist Trophy Wife, real name Ruby Smith, released her debut EP 'Art' last November - a strong six-track offering that shows off her roots and influences to sonic perfection. 'Good Love' sees a King Princess, '80s synth vibe in the form of a feel-good anthem aimed at someone Smith misses deeply but recalls nostalgic memories of times gone by. With textured layers and nods to funk and contemporary artists Ruby like MUNA; 'Good Love' is joyful in its genre-bending excellence.
Rushes, 'Funds'
'Funds' marks the second release taken from Rushes' upcoming, independent project 'Glowchild' - due out later this year - following 'Wide Eyed'. The alternative pop artist has been based in Skibbereen, Cork as a result of the pandemic for the first time in five years, and a creative revival of sorts has been the result. 'Funds' sees yet more glittering R&B summer sounds from the rising star, with his soaring vocals combining beautifully with the track's dreamy yet grainy, lo-fi instrumentation.
Danny G & The Major 7ths, 'Make Me Feel (Believing)' (feat. 0phelia, Breezy Ideygoke & King Koko)
Advertisement
Producer JusMe has mixed the original 'Believing' from The Lookout album, 'Make Me Feel (Believing)' features verses from Breezy Ideygoke, King Koko and OG of Irish rap 0phelia. The track was remixed by Jusme using stems and samples of the original, after 0phelia invited him to remix the song. Danny G sprinkled some of his original vocals and flute from 'Believing' on top of his production. "What we've ended up with is a feelgood summer banger with a positive message," Danny says. He'd be right.
Evan Miles & Tadhg Williams, 'Hope Song' (edit)
Two of Waterford's finest have joined forces on the genre-blending 'Hope Song' [Edit] – a remix of singer-songwriter Tadhg Williams' latest single. Although the raw vulnerability of the original is still safely intact, producer Evan Miles – one of the founding members of the Anomaly Collective – takes the track to hauntingly beautiful new heights.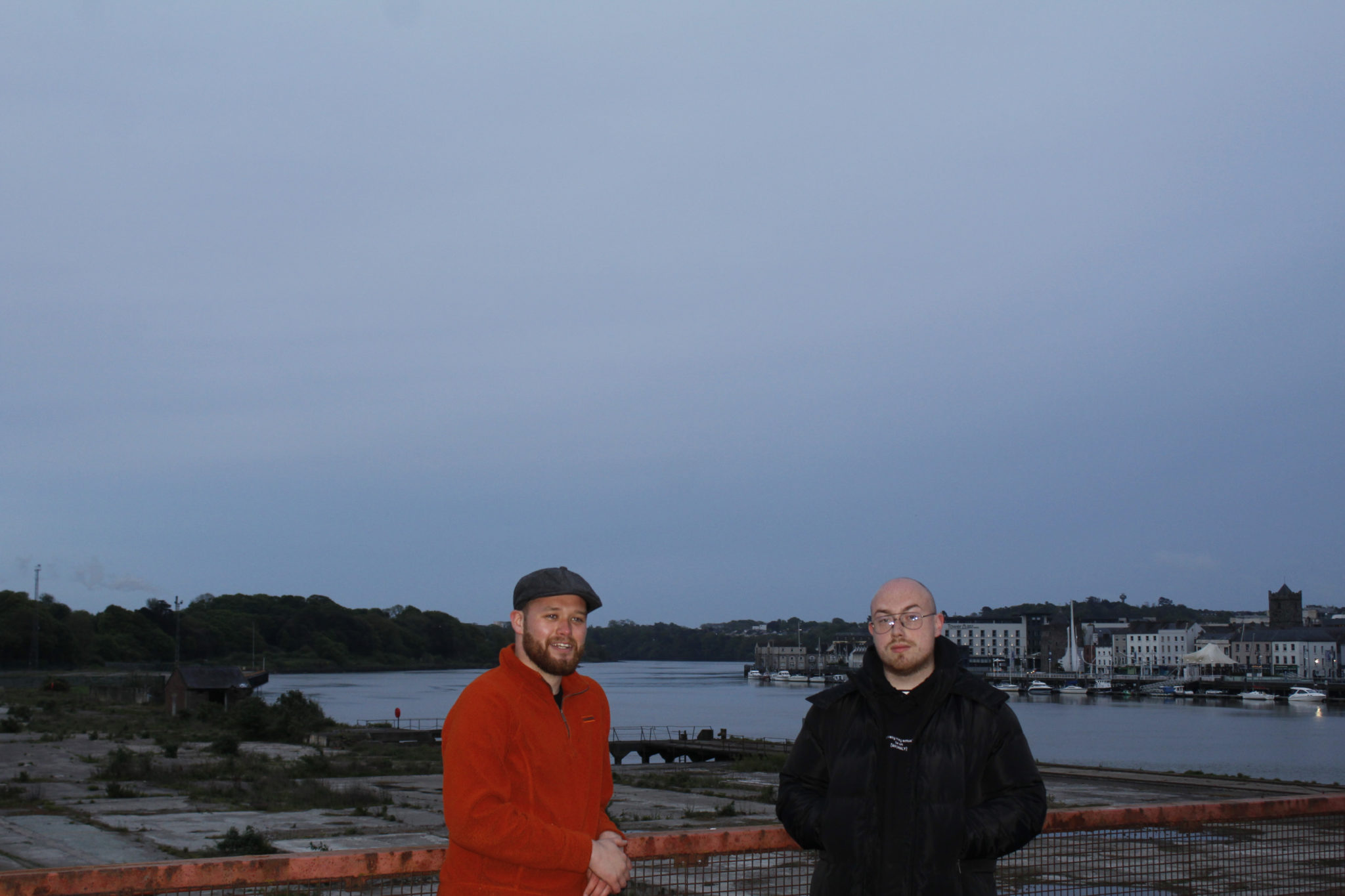 VJ Jaxson, 'Sweat and Tears'
Following a lauded appearance on the Hot Press Lockdown Sessions' Y&E Series, VJ Jaxson returns with a new EP, Finding Myself, out today – featuring stand-out track 'Sweet and Tears'. Drawing influence from Juice WRLD and Lil Peep, and embracing a central message of determination and perseverance, the track finds the Nigerian-born Tallaght-raised artist continuing to establish himself as a serious force to be reckoned with on the Irish scene.
Hawk Jupiter feat. Zeinab, 'Oasis'
Advertisement
Zeinab has joined forces with Carlow-based producer Hawk Jupiter on a new collaborative single, 'Oasis'. Bursting with bright, summertime energy, the track cements Zeinab's reputation as a remarkable emerging force in Irish R&B, ahead of the release of her upcoming EP in September. 'Oasis' is the fourth release in less than a year from Hawk Jupiter (aka Eoin Mulvihill).
Eve Whelan, 'August'
18-year-old singer-songwriter Eve Whelan shares her debut EP, Reflection, today – featuring the stunning stand-out track 'August'. Hailing from Clonmel, Co. Tipperary, Eve wrote, performed, recorded and mixed each original track on the EP from her bedroom studio, crafting her own unique sound in the process.
Aaron Everything, 'Constant Disturbance'
Donegal rapper and singer Aaron Everything teams up with Wexford producer Shmezzz on new single 'Constant Disturbance'. Exploring the struggle of balancing modern life, the track further cements Aaron's status as a captivatingly original emerging force in Irish music, with an approach that fearlessly blurs the boundaries between genre and trends.
Kojaque, 'Heartbreak'
The opening track on his astonishing debut album, 'Heartbreak' Town's Dead by taking a sonic sledgehammer to everything Kojaque has been advertised as in his career thus far. Abrasive, frenetic, urgent, and angry, the track finds Kojaque careening away from the melancholic and the satirical alike. He experiments with pitched-up vocals, making no apparent effort to please those who were fans of his mixtape – making no apology for his audaciousness, either.
Advertisement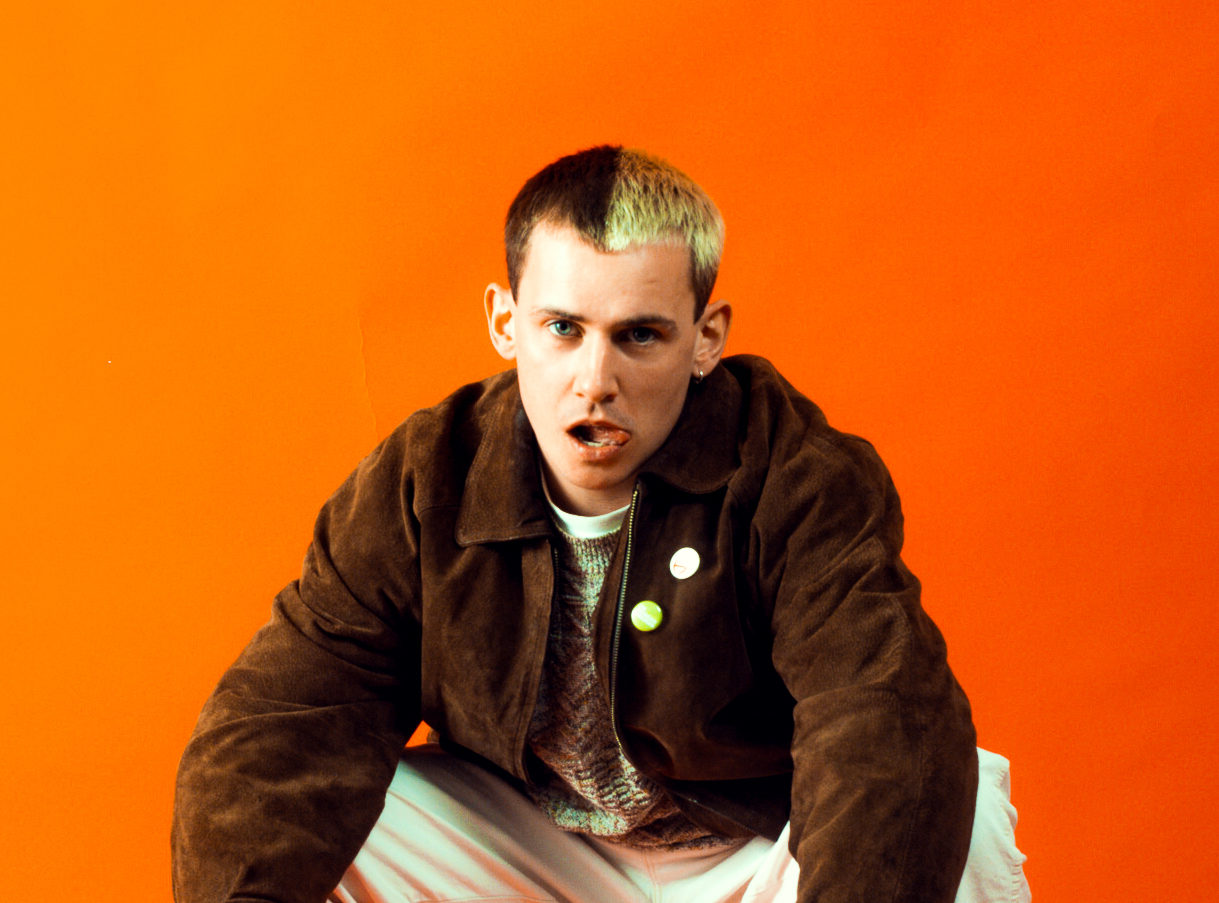 Laura Quirke & Joshua Burnside, 'Far Away The Hills Are Green'
Full of wide-eyed wistfulness, this track is a daydream told from the perspective of a couple lying on the sofa envisaging greener pastures, wanting what they can't have. Burnside and Quirke – their innate vocal blend is at its absolute best here – take turns to lyrically lament the ironic relationships between Irish escapism and American paddywhackery.
Meljoann, 'Overtime'
Meljoann returns to disclose experiences of alienation in the workplace and predatory bosses, in the shimmering new single 'Overtime'. The wonky R'n'B artist has taken aim at office culture before on previous tracks 'O Supervisor', 'Company Retreat' and 'Personal Assistant.' She's one to watch on the Irish music scene, standing out from the crowd in her unique, off-kilter way since her 2010 album Squick.
JC Stewart, 'Loud'
Northern Irish singer-songwriter has put out his second song of 2021 via Warner Records, and it's beautifully romantic, written about his girlfriend who helped him cope during lockdown. "This year has all been a bit much for me," the 24-year-old told his social media followers. "I went to Kent a few months ago to try and clear my head and wrote this song whilst I was there. This song fell out of me at the end of a time that nearly broke me." His January release 'Break My Heart' peaked at Number 4 on the Official Irish Homegrown Chart, while his collaboration with British producer 220 Kid, 'Too Many Nights', reached Number 2
Advertisement
Listen to the Hot Press 'New Irish Songs To Hear This Week' playlist below:
Feature image credit: Ciara McMullan Photography