Listen to our favourite new Irish tracks of the week below!
Denise Chaila & MuRli, 'Energy'
Groundbreaking hip-hop star Denise Chaila has announced that MuRli collaboration 'Energy' will be the second single to be released from her upcoming EP It's A Mixtape - set for release on Friday 26th November on narolane records. 'Energy' sees the spoken word rapper things right back and display her artistic range as she allows her vocals to take centre-stage.
"I wrote this song when I was tired and grieving," Chaila explains. "Somehow, the experience of creating it (from conception to recording to filming) became a massive learning curve. Singing 'you can't take my energy' while mentally and emotionally drained, living through incredible uncertainty and trying to find stable ground from moment to moment became a challenge I didn't intend to set myself. One I'm glad I did."
Odd Morris, 'You Tried'
The Dublin indie rock band have shared their new EP, Cityscape the Ballet. 'You Tried' is a pulsating offering, full of yearning lyricism and a captivating drum beat. It speaks to those of us who feel estranged, with intense vulnerability and candour. The EP explores the desire to escape when everyday emotions become too overwhelming, features discussions about romance, generational behaviours, isolation and more. It's an exciting debut project from the quartet, brimming with potential.
CMAT, 'No More Virgos'
Following the release of '2 Wrecked 2 Care' earlier this year, CMAT makes her triumphant return with a new single, 'No More Virgos'. The release coincides with the announcement that her debut album, If My Wife New I'd Be Dead, is out on February 25, 2022.
"I'm the kind of girl who dates the same person over and over again," she says of 'No More Virgos'. "Specifically, every single one of my partners have been Virgos. I wanted to write a song that pokes fun at this aspect of my personality, and try to be a voice for all of my long-suffering friends. Musically, I really wanted to try and marry my love of 80's Italo disco with my hatred of Virgos. I just can't help myself from making terrible decisions sometimes! Sorry!"
Tolü Makay & Malaki, 'The Light'
'The Light' is a song that reflects on success and happiness as it combines Tolü Makay's soulful R&B sound with Malaki's energetic lyricism. "Just want to feel alive / Tryna get my feelings right," sings Makay in the chorus, focusing on self-acceptance. The pair's collaboration is truly a triumph.
"It's hard to recognise how far you've come whilst achieving so much mentally and musically. This track pays homage to the struggles I endured whilst trying to get to where I am today. Thankfully I have broken from the chains and become everything I've always wanted to be," said Malaki.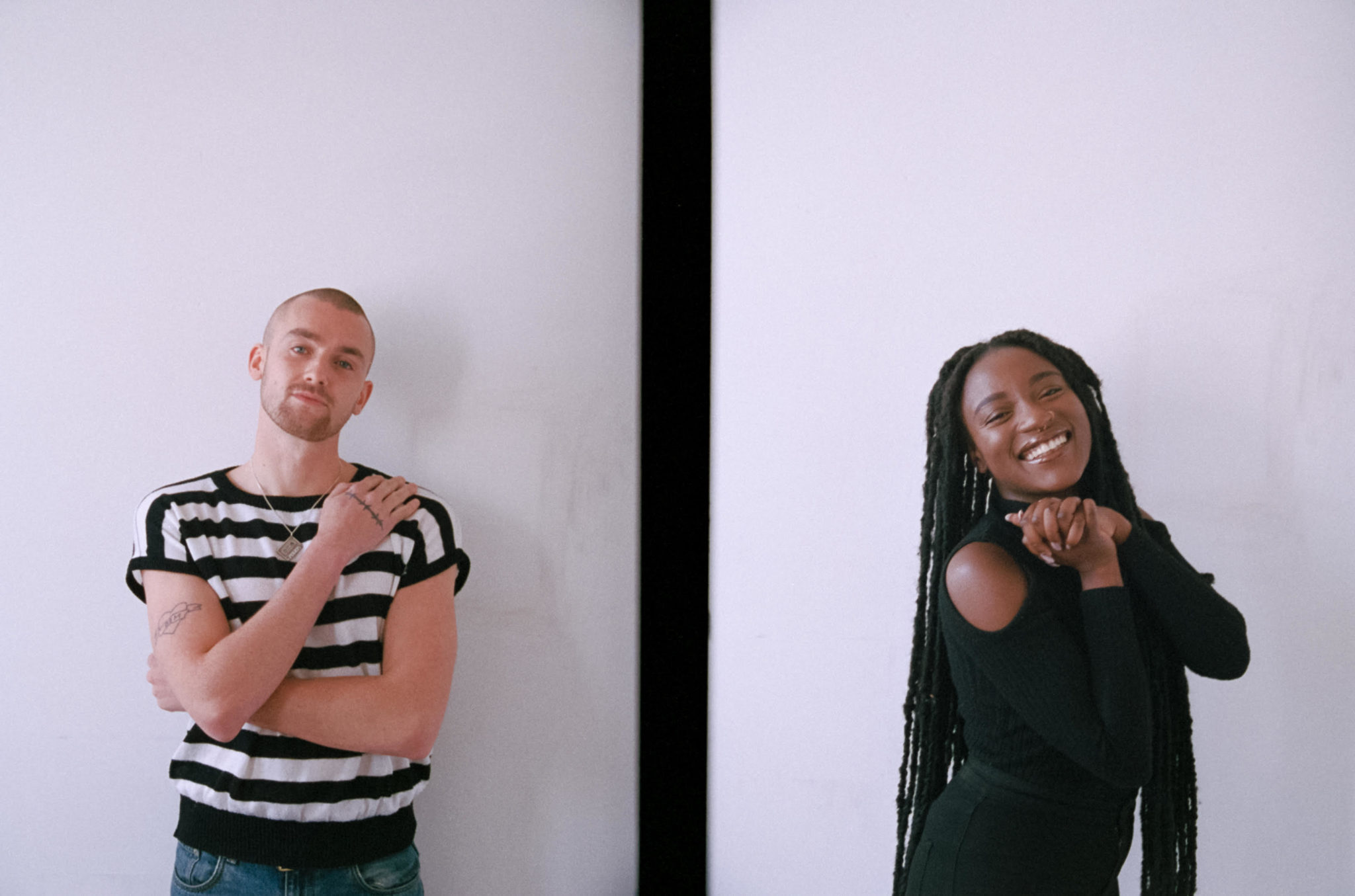 NewDad, 'Ladybird'
'Ladybird' was produced by John Congleton (Lana Del Rey, Phoebe Bridgers) and will appear on the Galway outfit's forthcoming EP, Banshee. The track marks a big step forward in NewDad's songwriting. It's bolder and more confident, with layers of guitars creating a mesmerising pop song. It is perfectly balanced, both intimate and expansive.
"I wrote the song after watching the film Ladybird, the chord progression reminded me of Dave Matthew's song that's played throughout the film so I initially named it after that. 'Ladybird' was just a working title," lead vocalist Julie Dawson explains. "I then wrote the lyrics about the difficult part of relationships and the struggle we sometimes face when we're away from someone and the fears and anxieties we have about what they're doing or if they're okay, I realised this coincided with the relationship between the mother and daughter in the film so the title ended up being pretty fitting."
Robert Grace, 'Beautiful Nightmare'
Kilkenny singer-songwriter Robert Grace returned in October with relatable track 'Break the Silence', targeting toxicity in relationships. His straightforward, tongue in cheek brand of pop often tackle issues many people experience, but rarely talk about openly. Now, the 28-year-old with the smooth and ultra-melodic voice is back with 'Beautiful Nightmare'. Warped electronic synths pair perfectly with warm guitar and Grace's stunning voice. "I just want, I just need, I just crave you," he croons. It's about wanting that person who's clearly incompatible with you, yet you keep crawling back.
Damien Dempsey, 'Donaghmede' [from Pillow Queens EP]
Irish lion Damien Dempsey has covered the beautiful 'Donaghmede' from Pillow Queens' landmark 2020 debut album In Waiting. Ireland's most urgent, yearning, rock band have just shared a 4-track covers EP, featuring Dublin native Dempsey, SOAK ('Holy Show'), Merpire ('Liffey') and Wild Pink ('Brothers'). Damien's take on the song inserts his trademark raw vocals and emotive power into the bones of the quartet's stunning lyrics. Soft piano chords underline the offering, never taking away from the words themselves. Despite their differences in style, Dempsey and Pillow Queens make a fine team.
Hozier & Meduza, 'Tell It To My Heart'
Hozier has unveiled a new collaboration between himself and Italian DJ outfit Meduza, 'Tell It To My Heart'. The new single dips its toes in everything house: tantalising deep basslines and plenty of synths. The 'Nina Cried Power' singer's trademark vocal power works well with the dance track, despite his lack of experience with the genre in previous years. It's definitely a left-field move for the Bray native.
Maverick Sabre, 'Walk These Days'
Wexford-born London-based artist Maverick Sabre has announced his highly-anticipated fourth LP Don't Forget To Look Up - out 28th January 2022 via FAMM. Sharing 'Walk These Days' today, the up-tempo track includes Sabre's captivatingly soulful vocals melted with quickfire raps. It's one of his catchiest offerings to date. Pairing a hypnotic half-sung half-rapped chorus with ethereal instrumentation, the single marks a divine taste of what's to come from the album. It's certainly building anticipation.
Tebi Rex, 'Fear Lasta Lampai'
Maynooth pairing Tebi Rex have dropped their second album today in the form of alternative hip-hop/rock prokect It's Gonna Be Okay. Dripping with warped beats, creativity and lyrical wit; 'Fear Lasta Lampai' sees Matt O'Baoill shine alongside deadpan rapper Max Zanga. The up-tempo song has warm piano chords underlaying Matt's soft yet conversational flow. "Pissin', straight in, no missin', straight in, no kissin'," he quips. We can't get how many Irish colloquialisms he manages to feature in his verses - not to mention references to the CAO points and gardaí (as Gaeilge, no less). It's part of a concept album, and fits snugly in beside 'Deadman', 'Hanging With Trees' (feat. ROE) and 'Deadman II'.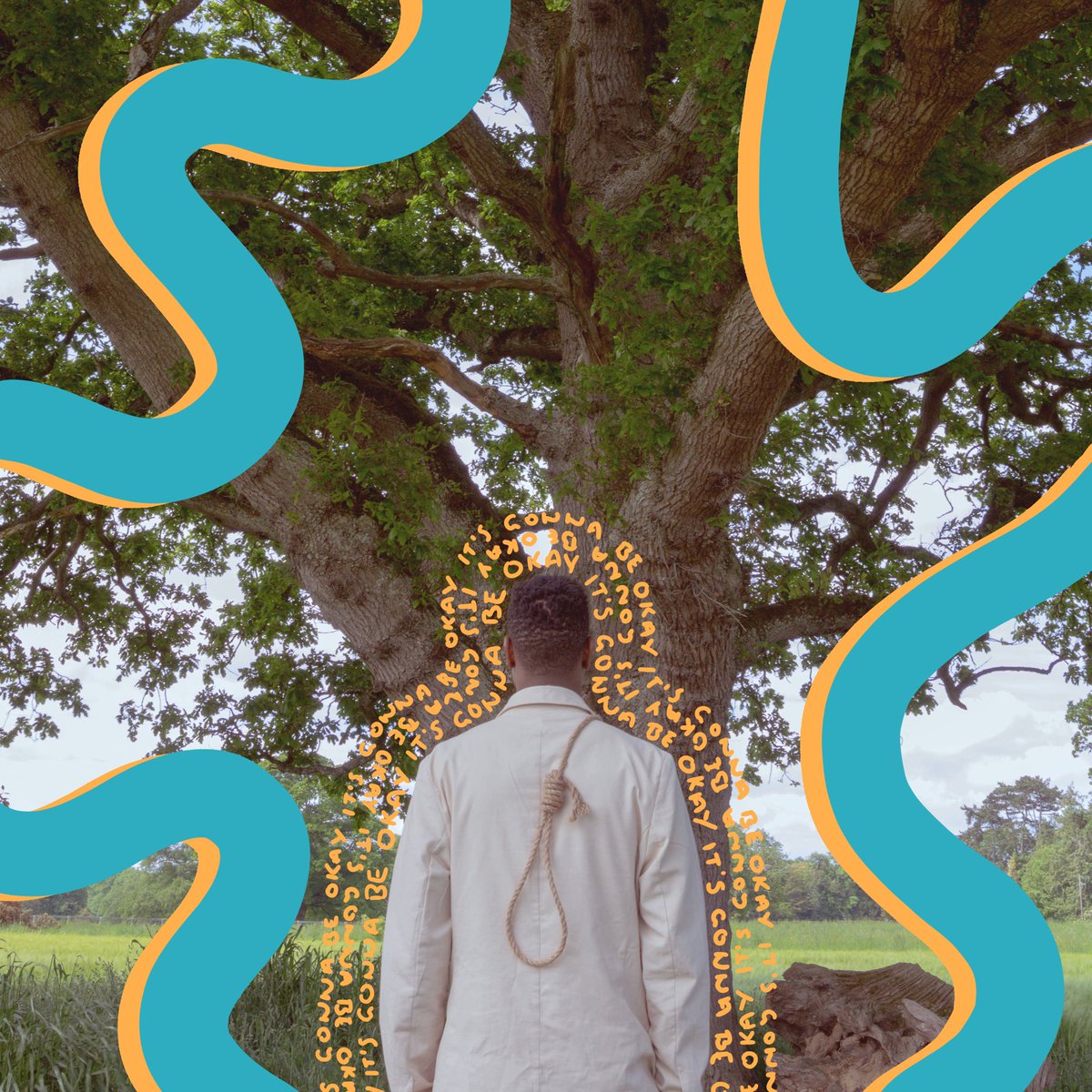 M(h)aol, 'No One Ever Talks To Us'
Five-piece post-punk heroes M(h)aol have returned with fierce new single 'No One Ever Talks To Us' from debut EP Gender Studies, accompanied by blood-soaked visuals in a forest. 'No One Ever Talks To Us' addresses the value of being in a mainly female band in a genre known for mainly men, and feeling bored of the conversation we've been having for decades.
"'No One Ever Talks To Us' is an amalgamation of our own personal experiences of being in a predominantly female band in a predominantly male genre. It's also a synthesis of the autobiographical experiences of Carrie Brownstein, Kim Gordon, Kathleen Hanna etc, and how so often your value in this industry is based on whether the (men) around you find you attractive," singer Róisín Nic Ghearailt says.
Caoivín, 'The Space Within'
Caoivín (pronounced "Kwee-veen") is the pseudonym of Dublin-based producer, singer and multi-instrumentalist Caoimhín Mac Uaid. The Caoivín project takes influence from the range of musical styles which the artist has been exploring from that point up until now, while being rooted at the same time to the long unbroken lineage of traditional music on which he was reared. 'The Space Within' starts with a spoken word quote, explaining how the answers we ultimately seek are inside ourselves. The vivid soundscape paired with Caoivín's deep vocals create an otherworldly tune.
ROE & Ciaran Lavery, 'Destroyer'
Described as "indie-pop meets indie-folk", 'Destroyer' is the third single of the year from Derry native ROE. Produced by Tommy McLaughlin from Villagers, the track is a collaboration with fellow Northern Ireland artist Ciaran Lavery. The track will be part of a double A-side single alongside the song 'Too Much for Anyone' coming November 12.
"'Destroyer' was written about how much you can let someone swallow you up before becoming aware of what they've taken from you," said ROE. Ciaran Lavery also remarked that the song's lyrics allude to the "knowledge of being in something deeply unhealthy, but simultaneously holds a power over the controlled. I feel the song attempts to capture that inner and outer conflict that prefaces the questioning of leaving someone."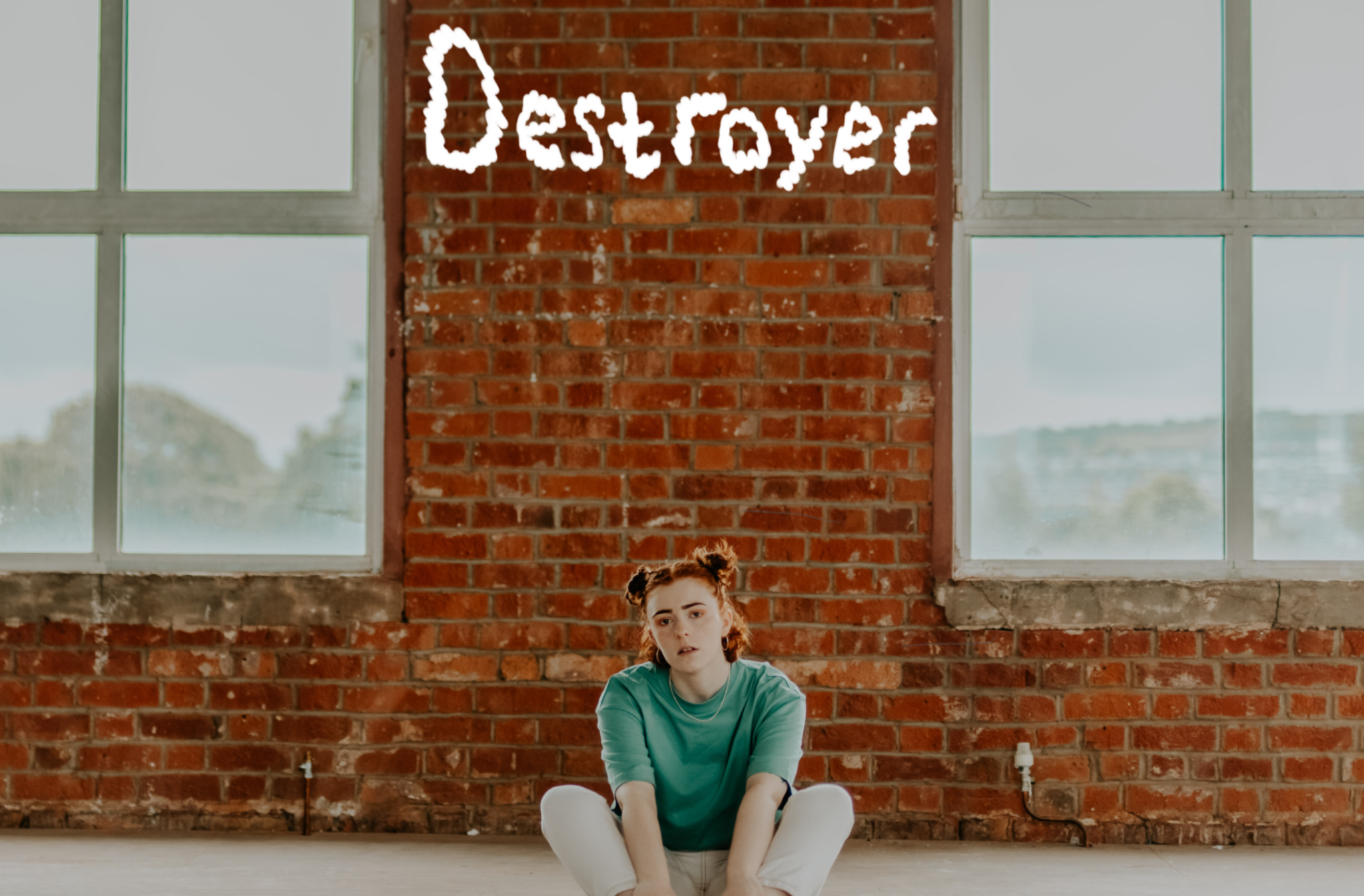 The Blizzards, 'Friction Burn'
Power rock-pop four piece, The Blizzards are finally back with new music. 'Friction Burns' reflects the absolutely terrifying anticipation of letting yourself go in a new relationship with all the scars of past relationships and mistakes hovering. Inhibiting you from giving yourself fully, but facing those fears head on for the right person. Niall Breslin (aka Bressie), Louize Carroll, Justin Ryan and Dec Murphy have huge plans for 2022. Their latest project, 'Help Us Help Our Heathcare', project saw the band record hit single 'Trust Me I'm A Doctor' with the RTE Orchestra to raise funds for frontline workers post-Covid.
YINYANG, 'Skitz'
Formidable hip-hop artist YINYANG - aka Lauren Hannan - is back with the fierce follow up to 'Bloodhound/Earthbound'. Combining hip-hop sensibilities with a punk-infused ethos, 'Skitz' is delivered with an undeniable sense of self-assurance and attitude.
"'Skitz' is referring to the sad clown paradox. To put it in a less decorative way, it's when you pretend you're grand when you're not," Lauren explains. "Painting on a happy face and using comedy to disguise the negative emotions you might actually feel. I'm terrible for it, I think we all are sometimes."
"This song was inspired by a lot of frustration mixed with optimism to be honest, I wanted to write a song that will be the most fun to play live when I can, to sort of keep me positive, because it was written in such a shitty time of all our lives - lockdown two," Hannan adds, influenced by the Prodigy.
ORLA, 'Lazy'
Written alone by Belgium-born, Ireland-raised ORLA on guitar - 'Lazy' was brought to life by producer Alex O'Keeffe. The follow up to her debut single 'Close to You' features ORLA's textbook warm vocals and lush R&B production, with a certified gem as the result.
"I wrote this song a year ago, in the first lockdown," ORLA tells Hot Press. "It was summer and everyone was stuck at home. I was thinking back to a time where my life was so busy in comparison and finding hours to do just nothing with the person I most wanted to be with was a blessing. It's a song about the early days of romance and knowing that even when you aren't doing anything extraordinary, being with that person is what makes the time worthwhile."
Tadhg Daly, 'Still Not Made It'
Jersey born, Ireland-based singer-songwriter Tadhg Daly shared the final single from his new EP Forever Young, which landed today. 'Still Not Made It' is jam-packed full of vibrant textures, soaring aesthetics, and his own heartfelt vocal performance leading the charge.
"I wrote this song as a conversation between me and my mother," Daly says. "The first verse is voicing my frustrations and fears to her and the second verse is pretty much a direct quote from her, reassuring me that everything that is meant to happen, will happen. It's about the fear of failure and trying to make it in such a cut throat industry. I decided to use my age in the lyrics as a bit of a stand against the idea that you're too old to make it past your early 20s - something I regularly panic about."
Martian Subculture, 'Bumblebees'
Limerick artist Martian Subculture has announced his debut album Bank Street Prologue by sharing the project's first single, 'Bumblebees' - premiered by Hot Press. Due February 2022, the album will feature Martian Subculture's left-field, lo-fi world, combining psychedelic rock with melodic vocals.
"This is one of the first songs in the making of this album where I found the Martian pop sound I've been searching for for years," the Limerick act explains of 'Bumblebees'. "Lots of Casio and Akai S20 on this. It's a collage of different styles, which I imagine a band playing in some pub on mars in a sci-fi movie. Played with instruments that are unrecognisable, but still come across as a 'song' overall."
Alice Kiernan, 'Blue'
Rising 25-year-old Dublin-based artist Alice Kiernan recently unveiled her debut single 'Running Now', returning with the intensely personal 'Blue'.
"I wrote 'Blue' in January 2021 in the midst of what was probably one of the most paralysing times in my life," Meath native Alice Kiernan said of the Alex O'Keeffe-produced single. "It follows the feelings of sadness, dejection, and the determination to make it through to the other side - something we've all experienced throughout 2021."
Jack Rua & Kit Major, 'Vacuum'
Produced by UK based artist Possessive and written by Jack Rua and Kit Major, 'Vacuum' is an alluring throwback to late 2000s dance-pop.
"I sort of envisioned myself as this cold, unfeeling creature while trying to form relationships," Jack Rua explains, who wrote the bulk of the lyrics. "If I ever felt I was connecting with someone, this defence mechanism within me would pop the feeling like a dart to a balloon." Despite the dark theme, Kit Major contributed to the more hopeful ending. "Jack and I have a shared love for wrapping open wounds in glimmer and pop", she remarks. "We all heal from heartbreak differently, and this song is an anthem to breaking down the barriers of love".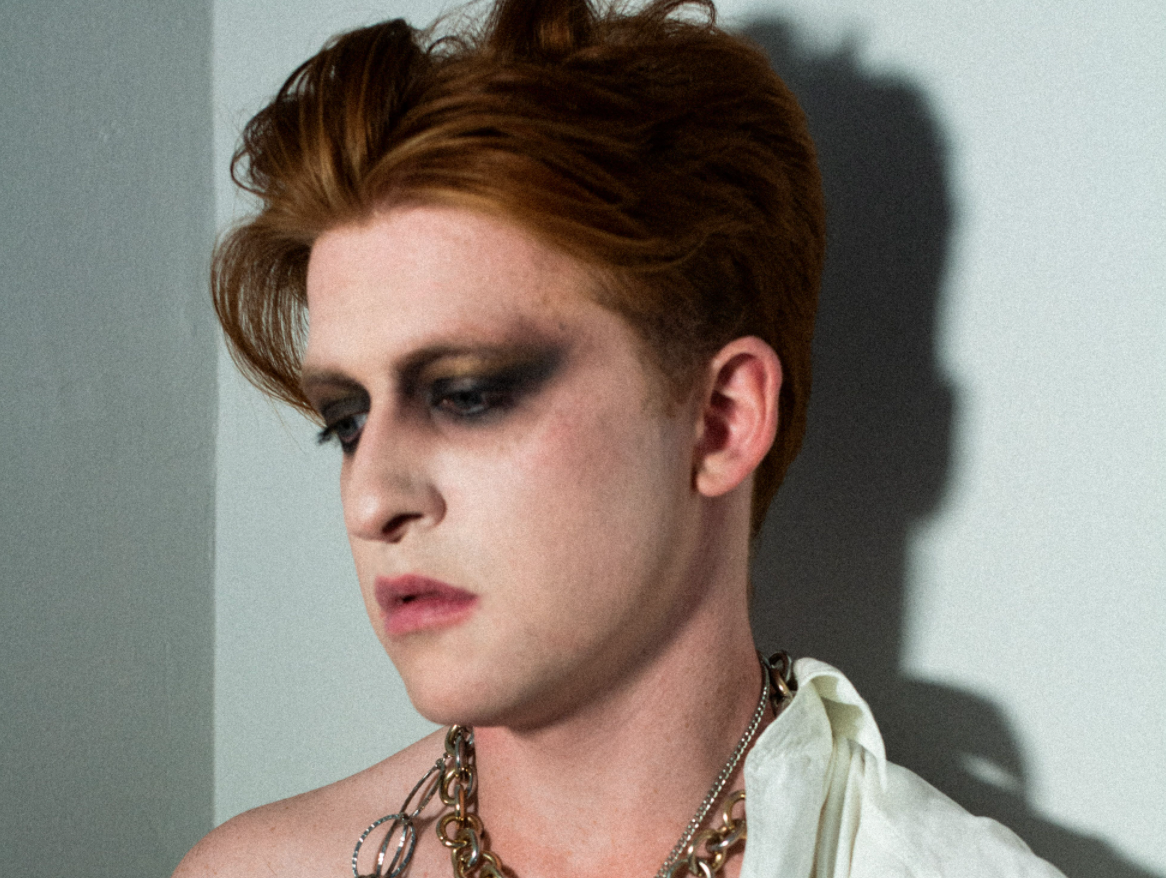 Cooks But We're Chefs, 'Kodama'
8-piece Dublin outfit Cooks But We're Chefs have shared the following up single to 'Resting On Laurels' in the form of jazz-infused track 'Kodama'. Injecting clever, fast-paced wordplay into exciting chord progressions and brass instrumentals; their new single is full of uplifting swells and up-tempo vibrancy. The charismatic hip-hop/funk/soul group is composed of Síofra Nolan, Jesse Russell, Methembe Thabani Mafu, Dan Coyne, Dougie Sealy, Luke O'Dwyer, Malachi Fitzgerald Graham and Daniel Kearns.
AILSHA, 'The Disaster Song'
The Wicklow singer's signature bubblegum pop sound shines through on her latest offering. 'The Disaster Song' is delivered with a more raw but confident vocal performance that exudes playfulness. "While the track is about leaving a rather disastrous relationship, it's also about being able to laugh at all the things that went wrong," AILSHA says. "I produced the song in a 1960s-style and mixed it with my video game music influences for a fun song that I hope people can relate to, but also laugh along with. I'm a believer in not taking life too seriously and this song is a testament to that."
Melanin Tee, 'Irish Girl Freestyle'
Flying the flag for Galway on the Irish hip-hop scene, the multi-talented Melanin Tee places passion and self-expression at the centre of her work. Having garnered an impressive online following as a YouTuber and dancer, Melanin Tee launched her rap career with her fearlessly confident debut single, 'Intimidation', featuring fellow Galway artist Celaviedmai. Recent track 'Who's She?' exudes self-worth, while 'Irish Girl Freestyle' is a step above. A deep bassline doesn't detract from her laser-sharp flow.
Ruth Mac, 'Abundance'
Berlin-based, Galway-raised artist Ruth Mac has shared her debut EP Living Room today, on Beth Shalom Records. 'Abundance' is an indie-pop gem, with open and inspiring words about love and life. The EP is a joyful, uplifting ode to everyday pleasures, with its roots stretching back to a burst of positivity during the drearily long lockdown Ruth spent in a one-room apartment in Kreuzberg, Berlin. Ruth grew up in Kinvara, where she began playing with local musicians at a young age. Though her sound continues to develop and explore new territories, these early influences live on, in an vocal style that draws from the best of '70s folk.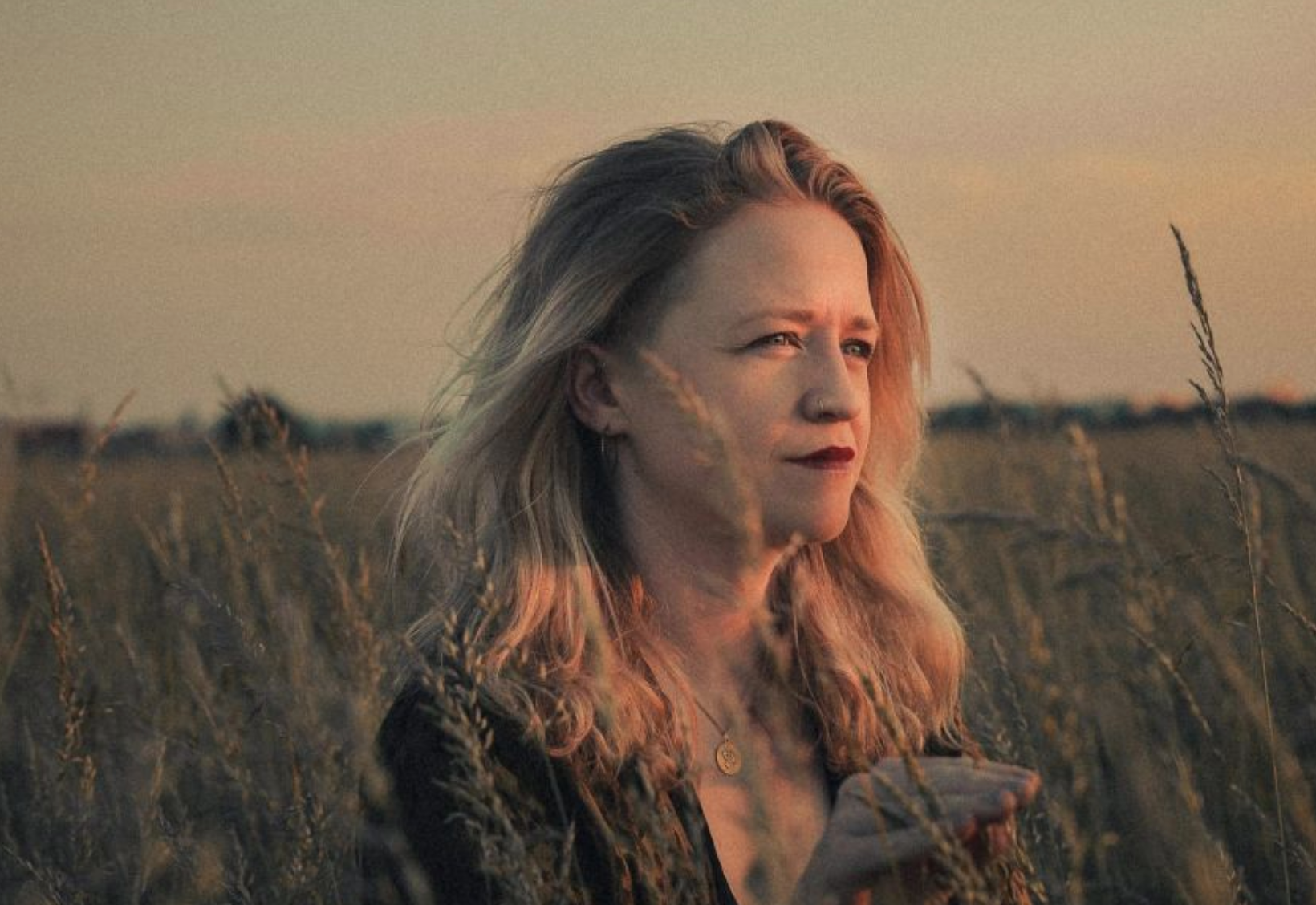 Photo: Marcus Nolan
Light Grey, 'Are You Even Real'
The title track from Galway pop-rock duo Light Grey's new 5-track EP includes trademark synth and guitar riffs. The EP itself dives into the lives of members, Mikey and Ciaran, and the struggles they have both
faced over the last two years. "The main theme behind the EP is the complexities of a friendship gone sour, it's about coming to the realisation that the friends you had were never really there for you in the first place. Because of the worldwide lockdowns over the past year or so, people are reassessing who their real friends are. This EP is a supplement to the pain of moving on from toxic people in your life."
Erica Cody, 'Gratitude'
Dublin R&B sensation Erica Cody has shared her new EP Love & Light, with 'Gratitude' dripping in yearning and hope for a deep connection with another. Finding that glow as a result of another person's love is the theme behind the down-tempo track, which emulates '90s/early 2000s US heroes Mary J Blige, Faith Evans and Brandy. Unwavering honesty and a protection of her peace are embedded in her work.
The five-track EP was written and recorded during a retreat to Co. Wexford in the autumn of 2020 with producer Alex O'Keeffe. "It was really important to get out of Dublin," Erica explains. "It was a sense of freedom. I hadn't really left the house for obvious reasons, so to be able to just get up and go was amazing. Being able to get into a car, go to a safe space and pour my heart and soul into something with a really good friend was so important. It really helped me get out of a dark place".
Blue Fish Diamond, 'Song For Love'
Dublin indie-folk band have shared their sophomore album, Frozen Stars on the Night. In October 2018, they released their debut album From Dark to Light, which Hot Press Magazine described at the time as "essential listening for those who like their music powerful and heartfelt". 'Song For Love' has violin elements that lift up the outfit's earnest vocals, which have a timeless effect on the listener. It's laidback, soulful, nostalgic and warm. The perfect antidote to the winter cold, honestly.
LYRA, 'Lose My Mind'
A perfect blend of dark electronic pop, Cork singer-songwriter LYRA's creativity manifests itself in songs, stories and art. 'Lose My Mind' has pop swellings of epic proportions, filled with her dynamism and effortless vocal prowess. The Bandon talent has risen to the top of the Irish music scene over the past year, and it's easy to see why. The new single has 'Green Light' by Lorde in mind, with the influence of Kate Bush in mind. Hard-hitting drums, melodic piano chords and harmonies don't take away from LYRA's lung control, which is easily the most impressive part of the song.
Lisa Gorry, 'He's Gone To Build Boats'
The Kildare singer-songwriter released her debut EP It Was You (and Me) yesterday, adding to her repertoire of indie-folk loveliness. The project is about becoming more resilient in the aftermath of relationships, while 'He's Gone To Build Boats' instils soft storytelling with a paired back acoustic guitar melody. There's a deep melancholy in Gorry's sweet voice. "He's gone to build boats while I work on my craft/I'll be here a while so he knows where I am/I thought of him often/What could have been/I got caught up then had to retreat," she sings, calmly. It's a beautiful 4-track experience.
Aaron Everything, 'Soul Survivor'
Following a string of well-received releases earlier this year, Donegal-reared singer and rapper Aaron Everything returns with 'Soul Survivor'. Dealing with virus outbreaks and flesh-eating zombies, this dystopian track arrives just in time for Halloween – while also serving as a timely commentary on the fragility humanity.
Sister Ghost, 'Buried Alive'
The winners of Best Live Act at the NI Music Prize 2019 are back with 'Buried Alive' – the lead single from their upcoming EP, Stay Spooky, which will be released at an exclusive, limited-capacity show  at Starr Records, Belfast on November 4.
"I wanted to write about the experience of feeling smothered under the weight of responsibilities as well as when you feel that pressure to question yourself and where you're at in life," says Sister Ghost's Shannon Delores O'Neill. " Equally I also wanted to acknowledge the realisation that everything that's happened before has led you to where you are now, with purpose, and the gratitude and comfort you can feel in knowing that."
ZOiD & Suzanne Savage, 'Static'
Following the success of 'Wish You', ZOiD, (aka Daniel Jacobson), returns with a 'Static'. Drawing influence from elements of soul and funk, the new single features Belfast soprano and jazz vocalist Suzanne Savage. It's the second single from ZOiD's upcoming album ZONGS, out next year.
Collaboration is at the heart of ZOiD's approach – with Nigerian-Irish vocalist Esosa Ighodaro O'Brien and saxophonist Chris Engel also appearing on ZONGS.
Bayonets, 'Cheap Cravat'
As part of his Bayonets solo project, Co. Kerry musician and songwriter Vinnie Flynn blends the boundaries between alternative rock, indie, blues and folk. His latest single, 'Cheap Cravat' – which premiered on hotpress.com – also finds him exploring captivatingly dark new territories. 'Cheap Cravat' was recorded by up-and-coming Barcelona-based producer Castell.
Badhands, 'The Wait'
Badhands is the musical project of Dublin songwriter and musician Dan Fitzpatrick. In 2018, he released his critically acclaimed debut album Predictable Boy, working with musicians Tom Cosgrave, Chris Barry, Aoife Ruth and Ken Mooney. 'The Wait' marks his first release since Badhands' 2020 EP Oceans. With jazz-infused, soulful backing instrumentals and gorgeous gospel harmonies, the single has a distinctive edge to it. Singing to a prospective romantic partner, Fitzpatrick urges them to believe things would be "fine, fine, fine...if you were mine." We're on board.
Listen to the full playlist below: