In the coverage of Martin Amis's death, his huge influence on music was often overlooked. Long-time fan Paul Nolan outlines how the literary legend had a seismic influence on Blur and Britpop, while also counting Bowie among his devotees.
In January of 1997, Blur appeared on the cover of Britpop bible Select to promote their upcoming self-titled album, an exercise in grungy experimentation that marked a major stylistic shift from the pop thrills of Parklife.
For what seemed the umpteenth time in the previous three years, Martin Amis's London Fields came up in the interview, with the novel having exerted a considerable influence on Damon Albarn's tales of life in the English capital. I was finally compelled to purchase a copy of the book, and though a lot of it quite honestly went over my adolescent head, I was still mesmerised by Amis's portrait of city life.
Published in 1989 – though set 10 years later – London Fields tells the story of Nicola Six, a femme fatale who knows the date of her own murder, with the only question being who will carry it out: wide-boy criminal Keith Talent, or meek banker Guy Clinch. The action takes place amidst the looming threat of nuclear war, referred to as "The Crisis".
A postmodern noir told with Amis's characteristic comedic brio, London Fields was perhaps most unforgettably described by the English historian Simon Schama, who called it a "bedtime story from the heart of Mrs. Thatcher's darkest Albion; stained with punk spit and pub puke; glossy as polished leather and sexy as hell."
When Blur released the era-defining Parklife in April 1994, Albarn was keen to talk up London Fields' influence on the album, describing it as a "spiritual book… it works on so many levels". In the way the record explored London street life, alternately enamoured and appalled, its debt to Amis's masterpiece was clearly apparent.
Advertisement
The most explicit nod came via the track 'London Loves', which portrayed the city as a consumerist nightmare driving its inhabitants to the brink of nervous breakdown. In one of Albarn's finest ever lyrics, he also alludes to a scheming protagonist obviously modelled on Keith Talent: "He loves the violence / Keeps ticking over / So sleep together / Before today is sold forever".
After reading London Fields in spring '97, over the next few years, I went through pretty much the whole early Amis canon, from his 1973 debut The Rachel Papers right through to 1984's Money. In literary terms, it's a golden run on a par with Bowie's '70s. Whilst Money – a dazzling satire on the excesses of the Reaganite/Thatcherite '80s – is his second acknowledged masterwork, I have a real soft spot for a couple of the lesser known early ones.
Released in 1975, Dead Babies focused on a group of nihilistic twenty-somethings, who hole up in an English country house for a weekend of disastrous debauchery. Its follow-up, 1978's Success, was another corker, this time telling the tale of two foster brothers, Gregory Riding and Terence Service, who experience contrasting fortunes over the course of a year in London. Boasting crying-with-laughter moments amongst the trademark linguistic pyrotechnics, it was pure literary pleasure.
These collected works would eventually see Amis adopted as a spiritual Gen X author: certainly, the irony, sex, violence and pop culture obsession placed him a long way from his fusty boomer peers. In addition, the books from this era, up to and including London Fields, provided a kind of aesthetic blueprint for Britpop.
For many years, I'd assumed that Albarn – an avid reader – had simply stumbled across London Fields himself, but Suede frontman Brett Anderson's 2018 memoir, Coal Black Mornings, offered an interesting new angle. In it, he reflects on meeting his Suede bandmate, and future Elastica singer, Justine Frischmann, at college in London in the late '80s.
An early adopter of London Fields, Frischmann pressed a copy on Anderson, who also became an enthusiast. After their relationship ended, Frischmann would famously take up with Albarn, thus sparking an enduring feud between Blur and Suede. But if Justine was raving about the novel to Brett, she was surely also doing so to Damon, once again proving that she is perhaps the most overlooked architect of the Britpop movement.
Advertisement
Also in 1994, there was a distinct London Fields ambience to Suede's anguished sophomore album, Dog Man Star. In particular, the atmospheric epic 'The Asphalt World' detailed a character remarkably similar to Nicola Six.
I once put the theory to Anderson, who acknowledged it was a possibility, describing a band's layer of influences as a "dense tapestry".
But the London Fields vibes also extended beyond the troika of Blur, Suede and Elastica. There were also stylistic echoes in 'Mile End', Pulp's contribution to the classic Trainspotting soundtrack in 1996. One of Jarvis Cocker's best ever lyrics – which is saying something – it detailed the nightmare of squatting and urban degradation in an Amis-like fashion: "I guess you have to go right down / Before you understand / Just how low a human being can go… Oh, it's a mess alright / Yes it's Mile End".
David Bowie, meanwhile, trafficked in similar imagery on 'Shopping For Girls', one of the few essential tracks from his ill-fated Tin Machine excursion in the mid-'80s: "The hollows that pass for eyes swell from withdrawal / And he lies on a mattress in a rat-infested room… Between the dull cold eyes and the mind unstable / No one over here reads the papers pal". Indeed, Bowie would include Money on the list of his 100 favourite books, while elsewhere, Amis was also on the syllabus for the Psychedelic Furs' Richard Butler.
On a personal note, Amis had a profound impact on how I think about London and urban life in general. He wrote about the city with such exhilarating style that, over the years, I was encouraged to explore Ladbroke Grove, Portobello Road and other neighbourhoods documented so memorably in his fiction. Ten years ago, in June 2013, I finally had the pleasure of meeting him when he attended the Borris House Literary Festival in Carlow.
That evening, he gave a fascinating public interview in front of a rapt audience, which included Pink Floyd's David Gilmour. Afterwards, as the sun set over the Irish countryside, Amis stood smoking a cigarette outside the house, which was not unlike the rustic retreat in which the protagonists of Dead Babies met their grisly demise. I tentatively approached him to discuss London Fields, which by then had become my all-time favourite novel.
Advertisement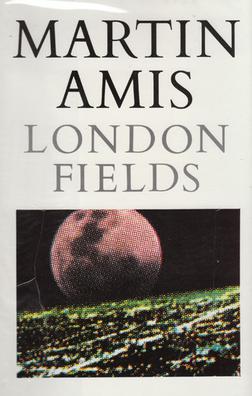 I remember being struck by both his short stature and his affability. Eventually, I asked him if he'd sign my copy of the book, at which his eyes widened. Shit – had I made some embarrassing faux pas? "Are you trying to skip the queue?" he asked.
I honestly had no idea what he was talking about. He nodded in the direction of the tent across the way, adding, "There's a signing over there in 15 minutes." "Fucking hell!" I said, slightly mortified, the author chuckling through another stream of smoke.
Ultimately, like all the best artists, Amis was very much a humanist. For all the formidable darkness of his work, he had great reserves of fascination and empathy for other people.
Ní fheicfimid a leithéid arís. RIP.
RELATED
Lifestyle & Sports
06 Jul 23