Gaz Coombes: "We've always had a brilliant relationship with the Foos, and Taylor was a joy to be around"
Back with his cracking new solo album Turn The Car Around, Britpop hero Gaz Coombes talks psychedelia, Taylor Hawkins, Blur, the state of rock, and acid-fuelled BBC appearances. 
It's a bleak mid-January day on both sides of the Irish Sea when I put into a Zoom call Gaz Coombes, the Supergrass frontman and Britpop legend who has just released his fourth solo album, Turn The Car Around. Thankfully, the quality of the LP goes some way to brightening the winter murk.
Boasting the kind of melodic flair that produced such enduring '90s hits as 'Alright' and 'Going Out', the record also further mines the rich seam of English psychedelia Coombes has long trafficked in. In the past, this has produced high points such as the sublimely haunting 'Late In The Day' – from 1997's In It For Money – yet another gem in Supergrass' treasure trove of hits.
Turn The Car Around shows that Coombes still knows how to incorporate those psychedelic flourishes to memorable effect.
"I know what you mean," considers the affable singer, liberally bearded and sporting a cosy beanie hat, as he chats from the home studio in his native Oxford. "There are certain musical sensibilities that I feel attracted to, like melodic bass. But it's bass with more of a '60s sound – that's just my kind of thing.
Also, being inspired by John Lennon's great early solo albums, or a Harry Nilsson record. They're a bit unusual, and you can tell that they've gone in and emptied their heads. It's very expressive; it doesn't have a chart position or a platinum disc in mind.
Advertisement
"That's really where I'm most inspired. I wanted to do my own version of that, if I could. I can never get close to any of those guys!It's different in a band, cos you've obviously got the other personalities. Like, when we were doing 'Late In The Day', I think there was a Graham Nash track that I'd got into, from Songs For Beginners. It partly inspired the rhythmic part of the chorus.
"Like I say, in a band you're not always going to be on the same inspirational tip, but I've always gone off on exploratory walks through things I love."
One of the standout tracks on Turn The Car Around is the beautiful 'Not The Only Things', which I've read was inspired by Coombes' teenage daughter, who has autism.
"On my album Matador, which came out in 2015, there was a song called 'Girl Who Fell To Earth' which was about my daughter," Gaz explains. "On this album, 'Not The Only Things' felt like a sequel. It's not about her, it's more like how you'd write a letter. They are thoughts at this point in time, but with her in mind. At the same time, it has to open up to everybody.
"It's about clinging onto ideas that aren't good for you, and then saying those aren't the only things you need to think about – there's more. I want that to be for everybody, it's not just for my daughter. But yeah, her journey with autism was a bit of an inspiration behind that one, for sure."
Advertisement
When he started out as a solo performer, was Coombes in any way frustrated by the prospect of once again having to establish himself as an artist, with all the painstaking work that entails?
"Firstly, it's all I've really done," he answers. "So it's natural to want to get on a stage and play songs to people. But no, I fully embraced the idea that it was kind of like starting again. I remember back in 2012, I did a few gigs where there was like 50 or 60 people there. I mean, they were small clubs anyway, but there were a few tough moments. I guess I've always believed in my writing, and I've always felt there was a great album waiting to come."
After going their separate ways in 2010, Supergrass – whose other members are drummer Danny Goffey and bassist Mick Quinn – went on hiatus for almost a decade, before being tempted into the inevitable reunion in 2019. Like many artists, Covid obliterated their touring plans the following year, before they were able to hit the road again throughout 2021 and '22.
Poignantly, Supergrass' reunion jaunt concluded with a slot at the Taylor Hawkins tribute concert in Wembley last September, with the late great Foo Fighters drummer having been a huge fan of the band. The trio performed a selection of Supergrass hits, while Gaz also joined Nile Rodgers on a rendition of Bowie's 'Modern Love'.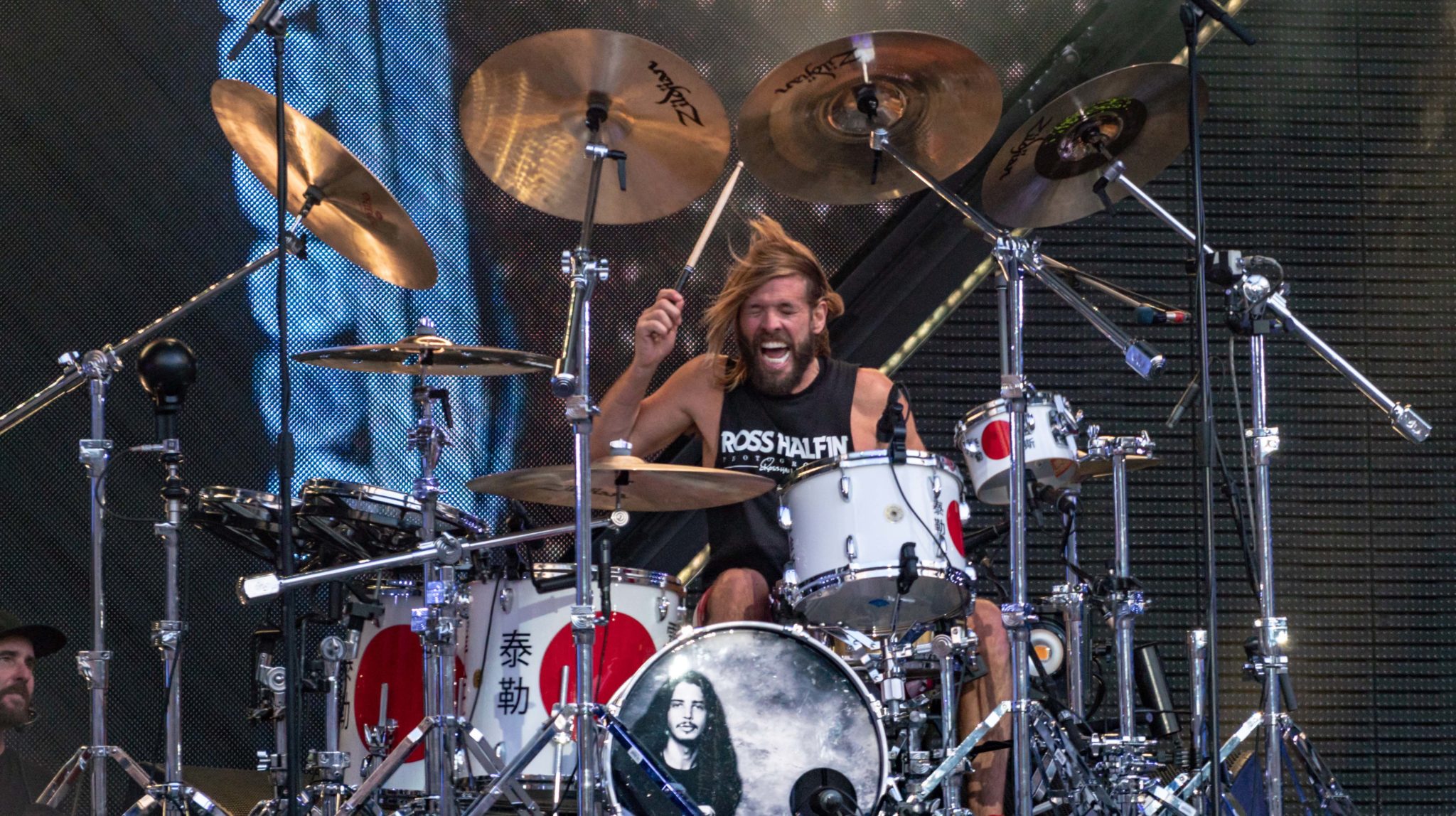 "We first heard that Taylor was playing 'Lenny' at soundchecks when he was drumming with Alanis Morrissette," Gaz recalls.
"That was really cool to hear. As soon as we met him and the rest of the Foo Fighters, we all hit it off. We did some great tours with them over the years, over in America and also here in the UK – we did Wembley with them a while back as well, which was incredible. We've always had a brilliant relationship with those guys, and Taylor was always a joy to be around.
Advertisement
"We'd sit for a long time talking about Dennis Wilson and his record Pacific Ocean Blue. He was really into his music and always a huge supporter of our band. We loved the guy."
For me, Hawkins' son Oliver Shane joining the Foos to drum on 'My Hero' at Wembley was simply the music moment of 2022. How did Gaz find the process of putting together such an epic concert?
"It's amazing how they did it," he replies. "The way they managed to coordinate the incredible line-up of artists and musicians was pretty overwhelming. There was an intense, but very warm and emotional vibe, both backstage and onstage. Everyone was watching each other from the wings, and at points, I stood quite a lot with Dave Grohl at the side of the stage. It was just so great that everybody could say goodbye and celebrate Taylor that way, it was special.
"When they did 'My Hero', I was actually out front – I went out when Brian May did his thing and watched the rest from there. I saw Brian Johnson from the side of the stage and that was fucking mental! Watching him do 'Back In Black', my feet were rumbling.
"There was a bit of get-together afterwards. I had both my kids and they loved seeing all these legends. My 14-year-old daughter was so happy – she's a huge Queen fan and she met Brian May. It was all really lovely."
Speaking of Wembley, Coombes' Britpop peers Blur are back in action this summer for a couple of highly anticipated dates at the iconic venue. I mention to Gaz that the second gig I ever attend was a Blur show at the RDS in summer 1996, when Supergrass were supporting. Although he doesn't have many memories of that gig, he does recall other Blur-related hi-jinks.
Advertisement
"We did another gig with them at Alexandra Palace," notes Gaz. "I remember that show because Danny borrowed this blouse from my girlfriend, now my wife. At the end of the gig, he got really carried away and ran down the ego ramp, and threw the shirt into the crowd. My wife was so pissed off!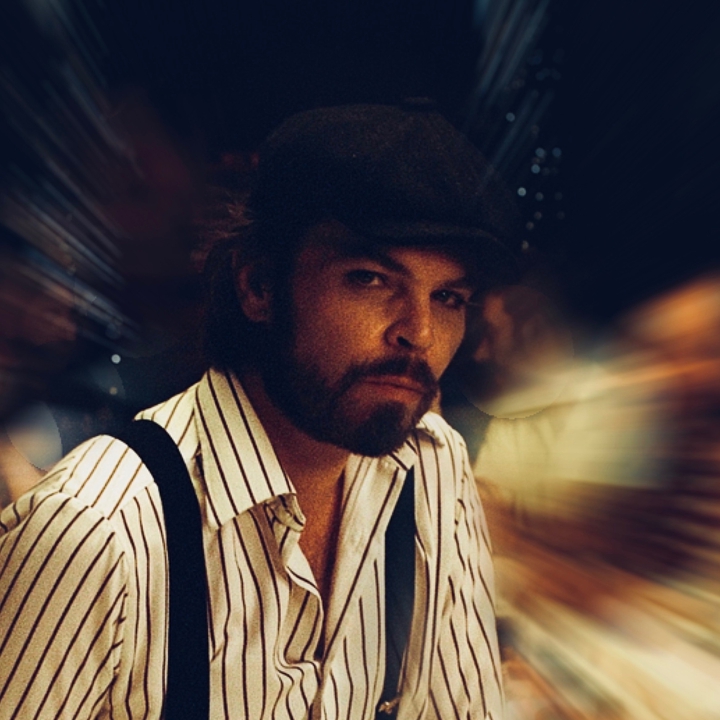 "Blur have always been a great live band. I've always been a huge of Graham's guitar-playing and delivery. I've no doubt it'll be great. Damon's kept doing all these different things, he's very prolific. I'm sure they'll be really tight and on it. If I'm around, I'll try to see them. Maybe I might be invited!"
Interestingly, the other support acts at that Alexandra Palace show included Pulp, who will also play to packed houses in 2023, as will Suede. For a variety of reasons, Britpop nostalgia is very much in vogue.
Partly, it's because the '90s – and having grown up in the decade, I can say this with some certainty – now feel like a gilded age culturally, politically, economically and just about every other way.
Even allowing for all that, is Coombes still surprised at the enduring fascination with the era?
"It's hit that perfect time in the cycle," he adroitly observes. "Like you said, people our age now have that distance to appreciate it. And also, our kids are hitting 14, 15, 16 and picking up I Should Coco and Modern Life Is Rubbish, and thinking they're cool records. But also, people love nostalgia and it's quite big at the moment. I'm a bit 50/50 on it."
Advertisement
Well, that's understandable.
"Only because I still have time, I hope, to grow into a withering old man," Gaz clarifies. "Someone who can look back and bask in the glories of his life. I'd rather wait until a bit down the line to do all that stuff. I'm in the middle of life being propelled forwards. It can be tricky at times, but it's fine."
Along with the early noughties scene in New York that produced The Strokes, LCD Soundsystem and the Yeah Yeah Yeahs (with The White Stripes simultaneously emerging from Detroit), Britpop was also one of the last great rock movements. In the absence of any truly iconic new bands, critics – including me – have been declaring the genre dead for over a decade. Does Gaz have any thoughts on the subject, or is he even engaged with the debate at all?
"Not particularly," he shrugs. "There's so much music happening anyway, it is what it is. It's almost like the more it becomes a thing, the less likely it is there'll be a natural sounding, incredible band who haven't tried too hard. The last band was probably Arctic Monkeys, who became big through the internet, but it felt really honest. We'll just have to see how it goes."
As a counterpoint, it's worth noting that recently, the Pet Shop Boys' Neil Tennant – always one of the most brilliant commentators on pop – said that if he was getting into music now, he'd form a rock band, as the entire field is up for grabs. That's certainly something for the budding Kurt Cobains and Karen Os out there to bear in mind.
Advertisement
Finally, I mention that in researching this interview, one of the first features I came across had Gaz explaining how, before one mid-'90s interview with Jamie Theakston on BBC pop series The O-Zone, Supergrass dropped acid. So were they the hardest partying band of the Britpop era?
"Well, we only took acid before being interviewed by Jamie Theakston once, so that was a one-off," says Gaz. "But it wasn't the only time I took acid. I actually told my daughter about that story the other day. She was like, 'Dad!' I went, 'Listen, I've got so many stories.' I'm just going to feed them in slowly as she gets older – age appropriate, you know what I mean? But we enjoyed ourselves man, and we got through."
• Turn The Car Around is out now on Virgin Music. Gaz Coombes plays The Academy, Dublin on April 14, and the Limelight 2, Belfast (15).
Hot Press' Hot for 2023 issue is out now.
Advertisement