Every Breaking Wave: Hip-Hop - "A lot of the most exciting music coming out of Ireland is hip-hop, like Denise Chaila, MuRli and God Knows"
You know how it goes – you're in the pub sounding off about your favourite new act, when a mate asks if you've yet become acquainted with the era-defining grindcore scene. It's fair to say musical genres have come and gone at a furious pace since Hot Press first arrived, but some have had a lot more staying power than others. We look at a selection of the most essential movements from the past 45 years, and hear from a few of the key participants along the way...
Throughout Hot Press' 45 years, hip-hop has made the journey from cultural phenomenon to more or less being the culture. In the first five years of the mag, two tracks in particular were crucial in bringing the genre to a wider audience. One of the key musical figures of HP's lifetime, Nile Rodgers, had a central role in the Sugarhill Gang's 1979 hit 'Rapper's Delight', which was based on a sample of Chic's 'Good Times'.
In July 1982, meanwhile, Grandmaster Flash and the Furious Five would enjoy similar success with 'The Message', a powerful depiction of the stresses of inner city life as well as the inspiration for HP editor's editorial column. As hip-hop continued to build in popularity, it would enjoy a widely acknowledged, if often controversial, golden age from roughly the mid-'80s to the mid-'90s.
On the east coast, Public Enemy – fronted by the intensely charismatic duo of Chuck D and Flavor Flav – released back-to-back masterpieces in 1988's It Takes A Nation Of Millions To Hold Us Back and 1990's Fear Of A Black Planet. Backboned by the Bomb Squad's pioneering production, the albums brilliantly showcased Chuck D's biting socio-political commentary, which placed him among the greatest lyricists of all time.
An especially memorable moment was the video for PE's incendiary 1989 anthem 'Fight The Power', written for Spike Lee's classic drama Do The Right Thing. With Lee also helming the 'Fight The Power' promo, it was an era-defining collaboration, bringing together two iconoclastic, visionary artists. Fear Of A Black Planet – released on the celebrated Def Jam label – also a boasted a guest appearance from Ice Cube, who two years earlier had a central role in another all-time classic, Straight Outta Compton, the unforgettable debut from LA group NWA.
Advertisement
Also a milestone in the development of gangsta rap, the album's anti-establishment edge was encapsulated by the awesome 'Fuck Tha Police', which inevitably attracted huge controversy. One of the album's most notable aspects was the groundbreaking production by a team featuring Dr Dre – on his way to becoming one of the most influential producers ever, not just in hip-hop, but in popular music.
As well as well releasing his own classic solo album in 1992's The Chronic, Dre also produced Snoop Dogg's brilliant 1993 debut, Doggystyle. In an era teeming with hot records – many of the them released by other NWA charter members like Ice Cube and Eazy-E – 1994's 'Regulate' was a stand-out. The track was performed by the Dre adjacent duo Warren G and Nate Dogg, ex-bandmates of Snoop in 213, and released on another key label, Death Row. Another important imprint was Tommy Boy, who issued De La Soul's '89 debut 3 Feet High And Rising.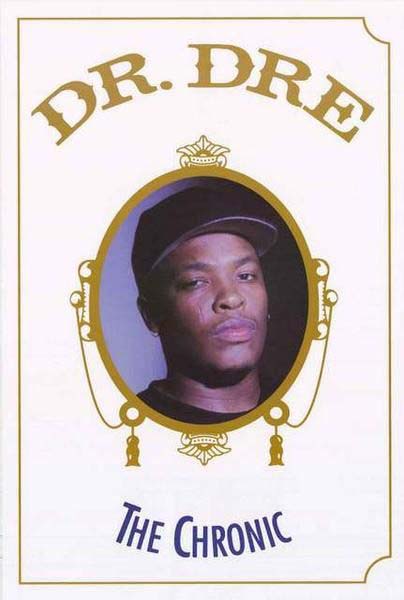 Of course, in amongst the vintage tunes, there were also some incredibly dark moments, not least the east coast-west coast feud that led to the shocking mid-'90s killings of Tupac Shakur and Biggie Smalls. On a rather less grave note, the classic music kept coming.
Notably, 2001 turned into another hip-hop odyssey, with Missy Elliott unleashing the sublime Miss E… So Addictive, overseen by Timbaland, one of Dre's few peers in the superstar producer stakes. It was also the year Jay-Z dropped The Blueprint, an epic whose producers included a certain Kanye West.
Within a couple of years, Jay-Z was forming one half of the definitive 21st century power couple with Beyoncé (and guesting on her magnificent global smash 'Crazy In Love'), and Ye had commenced his journey to world domination – and a very postmodern kind of celebrity – with his debut The College Dropout.
Advertisement
There were also many vital regional scenes around the US, including Southern hip-hop. Among the latter's premier exponents were Atlanta group Outkast, whose 2003 double album Speakerboxx/The Love Below was a commercial smash that also scooped the Grammy for Album of the Year.
Elsewhere, having quarterbacked Eminem's ascendancy, Dre – by now a bona fide mogul thanks to his Beats empire – was again on-hand to offer an up-and-coming LA rapper named Kendrick Lamar a record deal with Aftermath Entertainment, a subsidiary of Interscope Records.
Indeed, by the early 2010s, Los Angeles was a hip-hop hotspot in much the same way as it had been 20 years previously. The Odd Future crew occupied a similar role to that of NWA in their heyday: an outrageously talented group with an outlaw, subversive feel, whose various members – Tyler The Creator, Frank Ocean and Earl Sweatshirt – produced a series of solo classics. Women were also insisting on their place at the top table, with Cardi B and Megan Thee Stallion among the self-styled hotties creating mega-selling No.1 hits.
But by the 2020s, it was Lamar in particular who towered above all, thanks to his 2015 masterpiece To Pimp A Butterfly and its Pulitzer-winning follow-up, Damn. He embodied where hip-hop now stands in the wider cultural landscape: mainstream but still retaining a defiantly underground edge.
There were of course also countless micro-genres, with Soundcloud rap in particular gaining traction in the 2010s. In addition, a lot of the most exciting music coming out of Ireland is now hip-hop, with Denise Chaila and the Narolane Records crew at the forefront of a thrilling movement.
Advertisement
Read the full Every Breaking Wave feature in the 45th Birthday issue of Hot Press, out now: