Electric Picnic: Priya Ragu, Just Mustard, Perfume Genius and more to hit 3 All For Music stage today
Electric Picnic's 3 All For Music stage has made a huge impact at the festival thus far, with epic performances from Gemma Dunleavy, Saint Sister and more lighting up the site.
A rake of international and domestic talent are ready and gearing up to hit the 3 All For Music Stage today (September 4) at Electric Picnic.
Excitement is building in particular for the likes of Tamil-Swiss artist Priya Ragu and Iowa singer-songwriter Perfume Genius (Michael Alden Hadreas), but representing Ireland are Dundalk noise heroes Just Mustard and alt-pop queen Kynsy, who will also join Hot Press in the Chat Room later today.
Kicking off proceedings at 2:30pm is actress and singer Bronagh Gallagher. The Northern Irish musician released her five-track EP Witch It Up back in June. From the beginning of her acting career at age 17 as Bernie, one of the backing singers in Alan Parker's The Commitments, Bronagh has appeared in countless films including Pulp Fiction, Star Wars, Sherlock Holmes, and award-winning TV dramas such as Jimmy Mc Govern's The Street, and The Accused.
She has also appeared in London's West End, and Broadway Theatre Productions including Complicité's Street of Crocodiles, the National Theatre's Warhorse, and most recently Bob Dylan & Conor Mc Pherson's award-winning musical Girl from The North Country, Sky's hit TV show Brassic, and her lead role in the multi-award-winning Bump Along the Way.
Alongside her acting career, Bronagh writes and produces her own music and runs her own independent label, Salty Dog Records. She has released three albums to date and past collaborators include Brian Eno, Maria Mc Kee, and Gary Lightbody, and her recent single releases include 'CryBaby' with Noel Hogan (The Cranberries).
Advertisement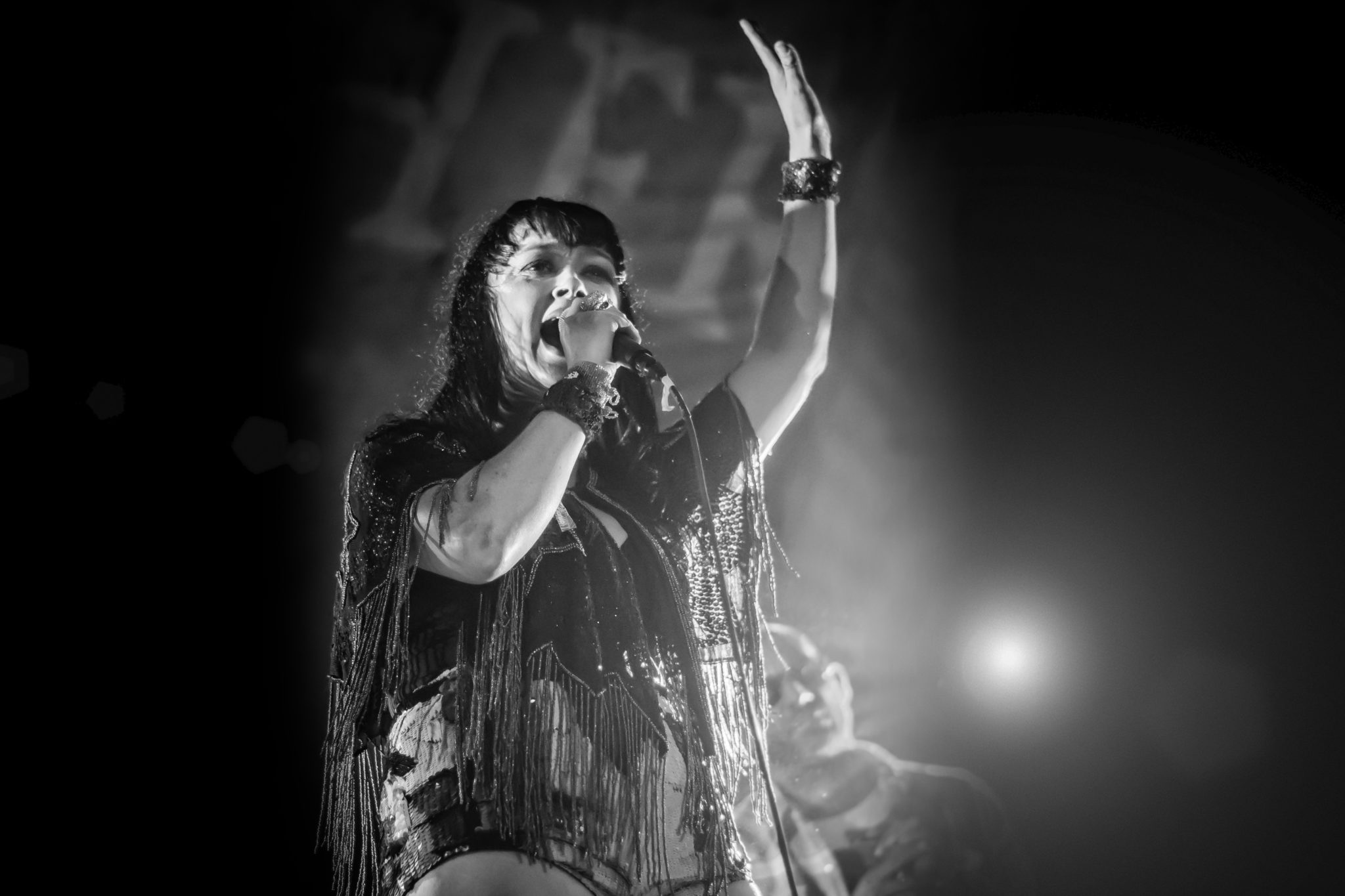 Next up on the 3 All For Music Stage at 3:45pm is rising indie-pop newcomer Kynsy, who is making a name for herself with hugely creative, infectious releases.
The Dublin multi-instrumentalist, songwriter and producer released her debut single 'Cold Blue Light' in August 2020. In true Gen Z fashion, Kynsy has built up a reputation for exploring the darkness and ennui of youth, while simultaneously holding onto a wry self-awareness in her lyrics and a playful approach to her self-described "rowdy pop" sound – lifting her songs out of a place of tragic realism and into something surprisingly triumphant.
Her debut EP incorporates a diverse set of indie influences – including Julian Casablancas, St. Vincent and Arctic Monkeys – at the heart of Kynsy's sound lies a resounding belief in the power of great pop music.
Check out her recent singles, 'New Year' and 'Point of You', performed this afternoon at Electric Picnic.
24-year-old Londoner Hope Tala (Hope Natasha McDonald) will ascend to the stage at 5pm. Her musical style has been described as pulling from R&B, Latin, neo soul, and bossa nova.
Advertisement
The London-based artist's March 2022 single 'Party Sickness' garnered millions of streams online. The sparkling, luminescent track speaks to her desire to unshackle herself from the trappings of lockdown by letting loose like never before: "Dancing, drinking and causing mischief," to be exact.
Check out her powerful July single 'Is It Enough', which explores the need to fight back against police brutality, societal inequality and race when the door feels impossible to break down.
It's British teen prodigy Kamal.'s turn at 6:15pm, and we're more than ready to hear his gorgeous singles live in the flesh. Support from fellow teen prodigy Billie Eilish and Dave cemented his position as a serious star of the future, with follow-up releases 'Blue' and 'About The Party' proving to be just as popular.
In April 2021, he collaborated with Dave on 'Mercury', lending his ethereal, stunningly soft vocal and piano skills to a song that has already been streamed more than five million times on Spotify alone. As with most of his music, he recorded his parts for the single in his bedroom at his family home in Harlesden, North West London, which is also the setting for the 'Homebody' video. His debut EP, War Outside, arrived last June.
Watch the video for his latest single 'Better' below.
Advertisement
The incredibly talented Priya Ragu is scheduled to bring her tunes to the 3 All For Music stage at 7:30pm. A former Swiss Airlines employee, over a year ago she released a mixtape, created a collaboration with Jungle, and delivered a lauded performance on Later… with Jools Holland in the past 12 months alone.
Alongside her close collaborator and brother, Japhna Gold, Priya was raised in Switzerland, after her parents fled the Sri Lankan Civil War in the early '80s. She cites her Tamil heritage and the influence of her family as crucial to her development as an artist. Ragu's 2021 debut mixtape, damnshestamil, made sure everyone knew her name.
Louth legends Just Mustard are due to bring their ethereal, unique soundscapes to the stage at 8:45pm, and it's not to be missed. Having just supported Wolf Alice at their Irish 3Olympia Theatre gigs and Fontaines D.C. across Europe, the Partisan Records signees dropped their sophomore album Heart Under earlier this year to massive critical acclaim.
Having open for The Cure at Malahide in 2019 and received a Choice Music Prize nomination for their debut, Wednesday, they now signed to Fontaines' label and subsequently shared their esoteric and hugely compelling second LP on May 27. Katie Ball's haunting vocals and David Noonan's fascinating production together with their bandmates' form a spine-tingling sound.
Headliner Perfume Genius will conclude the 3 All For Music Stage proceedings at 10:15pm ahead of Arctic Monkeys' Main Stage set.
Advertisement
Perfume Genius is known for his experimentation with sound. In March 2021 he released the hyper-pop infused Immediately Remixes, with features from PC Music favourites A. G. Cook and Danny L. Harle amongst others. He covered the cinematic dream-like Richard Youngs' 'A Fullness of Light in Your Soul' with the Hypnotic Brass Ensemble in June. His latest album, Ugly Season, arrived in July.
"Where Set My Heart On Fire was splashed in melody, Ugly Season lives up to its name by being wilfully discordant," Ed Power wrote in Hot Press of the album. "Yet in that darkness there lies a twisted beauty – 'Pop Song' surfs on buzzsaw synths, while 'Hellbent' features droning guitars that, amid the tumult, yield a sort of skewed loveliness. This is a record that pulsates with shadows. But in so doing, it throws into sharp relief the light at its heart."
Three partnered with one of Ireland's most exciting collectives, Narolane Records, to open the 3 All For Music stage on Saturday with an exclusive performance.
Narolane, fronted by Limerick rappers , were joined by a collection of guest Irish artists at the 3 All For Music stage for a very special show; a performance of songs from their new collective and collaborative EP which is due for release in September and features some of the country's finest musicians.
Stay tuned for the Sunday Hot Press Chat room, taking place all day until 7pm. The Frank & Walters, Mimi Webb, The Coronas, Tolü Malay, Kynsy, and Lyra are all set to appear!
In addition to our Hot Press Chat Room action, we're continuing to cover all the biggest and best performances across the weekend. Stay tuned to hotpress.com and our social media platforms for more.
Advertisement