Priya Ragu: "I used to work from eight to six in an office, and then I'd come home, cook myself dinner, and watch MTV – and now I'm on MTV!"
Tamil-Swiss rising star Priya Ragu sits down to discuss family, hip-hop, messaging M.I.A., and her journey to her acclaimed debut mixtape, damnshestamil.
It's been one year since Priya Ragu quit her job at Swiss Air Lines, and by the looks of things, she's making up for lost time – packing a major career shift, a mixtape release, a collaboration with Jungle, and a lauded performance on Later… with Jools Holland into the past 12 months alone.
"It's been quite a miracle," she smiles – sitting, fresh from the airport, in her green room at The Workman's Club in Dublin. A few hours later, she'll make her Irish debut at the venue, performing for the final night of The Road To The Great Escape showcase festival.
"I quit my job at the end of last May," she resumes. "The whole thing is really surreal – because for the longest time, I used to work from eight to six in an office, and then I'd come home, cook myself dinner, and watch MTV…
"And now I'm on MTV!" she laughs. "I'm creating the music and I'm onstage. It's crazy. It feels like it's been much more than a year already."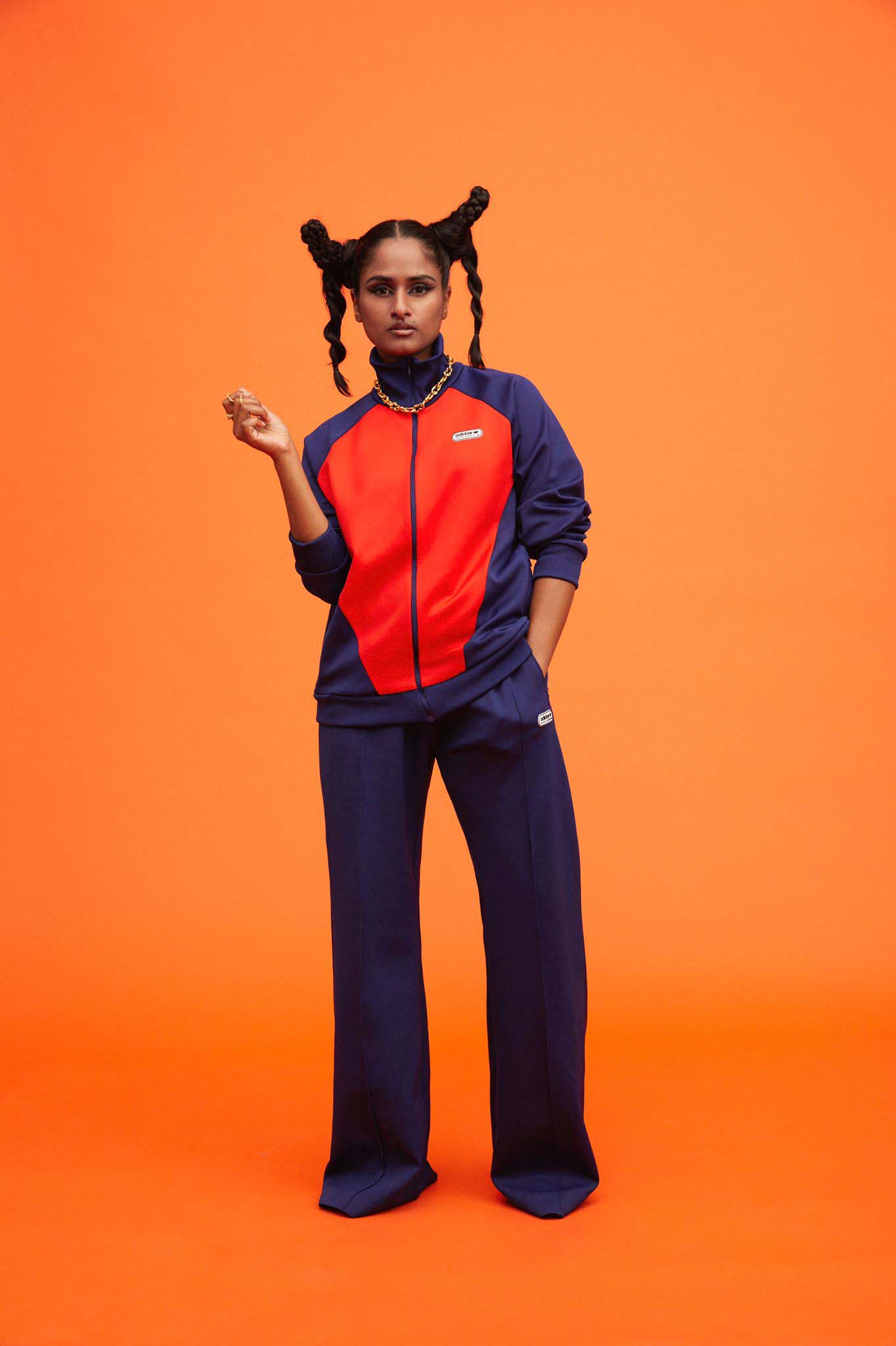 Advertisement
Alongside her close collaborator and brother, Japhna Gold, Priya was raised in Switzerland, after her parents fled the Sri Lankan Civil War in the early '80s. Although she cites her Tamil heritage, and the influence of her family, as crucial to her development as an artist, abandoning a secure career for music isn't something her parents would've necessarily been in favour of.
"So, I didn't even tell them!" she reveals. "My parents are hardcore. They'd be like, 'You're not giving up your job because of that!' So I never shared that part. I just said I took unpaid leave – and then I did music.
"But my father is very musically talented," she adds. "He never really had the chance to be educated in music – to learn how to play the tabla or to sing – so he just taught himself everything. Which I did as well, with singing. So he's a big influence for us, musically."
Her approach remains notably family-oriented – with her brother producing her 2021 debut mixtape, damnshestamil, as well as her latest single, 'Illuminous', released earlier this year. Together, the pair have crafted their own ever-shifting genre, which they've affectionately dubbed 'Raguwavy'.
"It took us a long time to realise that we should work together," she reflects. "I was always like, 'I want to do my own project. I want to find my own people.' And I tried to look for other producers. But it was just never it. And then, eventually, I said to my brother, 'Okay, let's just try one song out, and see how it goes.' And boom – the radio started to play it.
"Creating music with your sibling is something that's bigger than ourselves," she continues. "We found our music effortlessly. Actually, it found us, more than we found the music."
Advertisement
Hip-hop – something the siblings bonded over when growing up – remains a major influence.
"Whatever he was listening to, I copied," she smiles. "I really loved hip-hop. Like Common's Like Water For Chocolate, that's a sick album. Even though we didn't speak the language, or understand, we were still somehow able to connect to that music and culture."
Witnessing the rise of M.I.A., who also proudly embraces her Tamil heritage in her music, was equally inspirational.
"Last year she reached out to me," Priya recalls. "And she said, 'Oh, I saw you messaged me five years ago!' So I looked at the message I had written, and it was like, 'I love you!' Something really embarrassing! But then she was like, 'I admire your work, you have a cool style.' It was really cool to get those props from somebody like her."
Unlike M.I.A., Priya tells me that she wouldn't generally consider herself "a political person" but she's ruling nothing out when it comes to her songwriting.
"We're already writing new songs for the next project," she explains. "There's topics in there, and things that bother me. There's things that I have to speak out about. But I'm still finding myself in this industry – everything will come in time, whenever I'm ready."
With her own ever-growing success – and with an ever-growing team around her – the Tamil-Swiss artist is eager to stay true to her own vision.
Advertisement
"I mean, the bigger the team, the more opinions there are," she acknowledges. "But at the end of the day, you have to be a strong person and be able to say, 'Yeah, that doesn't feel right…'
"I feel like 'no' is my superpower!" she laughs. "But I'm lucky to have a really great team as well, who believe in the vision."
She's also a strong believer in fate, and reckons that "we are all beings of lights" on our own unique journeys.
"I definitely think it's all meant to be," she says. "The universe was like, 'Just do one song. We just need one song!' I thought it would take me four or five albums to even be played on radio. But then it only took me four songs. So there's definitely a higher power behind this.
"Sometimes you look at yourself on TV, or you look back at your performance and you're like, 'Whoa, who is that?' And then I think something is leading me. I feel like I'm just a tool for something."
•'Illuminous' is out now.
Advertisement