A film specifically addressing homelessness in Dublin is on its way.
Irish-born, London-based filmmaker Scott Altman has just unveiled Home, an upcoming documentary shedding light on the homeless epidemic in Dublin. The film follows the daily lives and struggles of residents of the capital without a place to call home, shot on-site on the city's streets.
Narrated by Dave Fanning, Home tells tales of personal tragedy, illuminating the reality of the escalating issue of homelessness in Ireland. The documentary also highlights the often inevitable relationships between homelessness, drugs and alcohol. It chronicles the narrative behind homelessness through the lens of a cast from all strands of Irish society: activists and volunteers, musicians and Oscar winners, as well as the very victims of the country's ongoing crisis.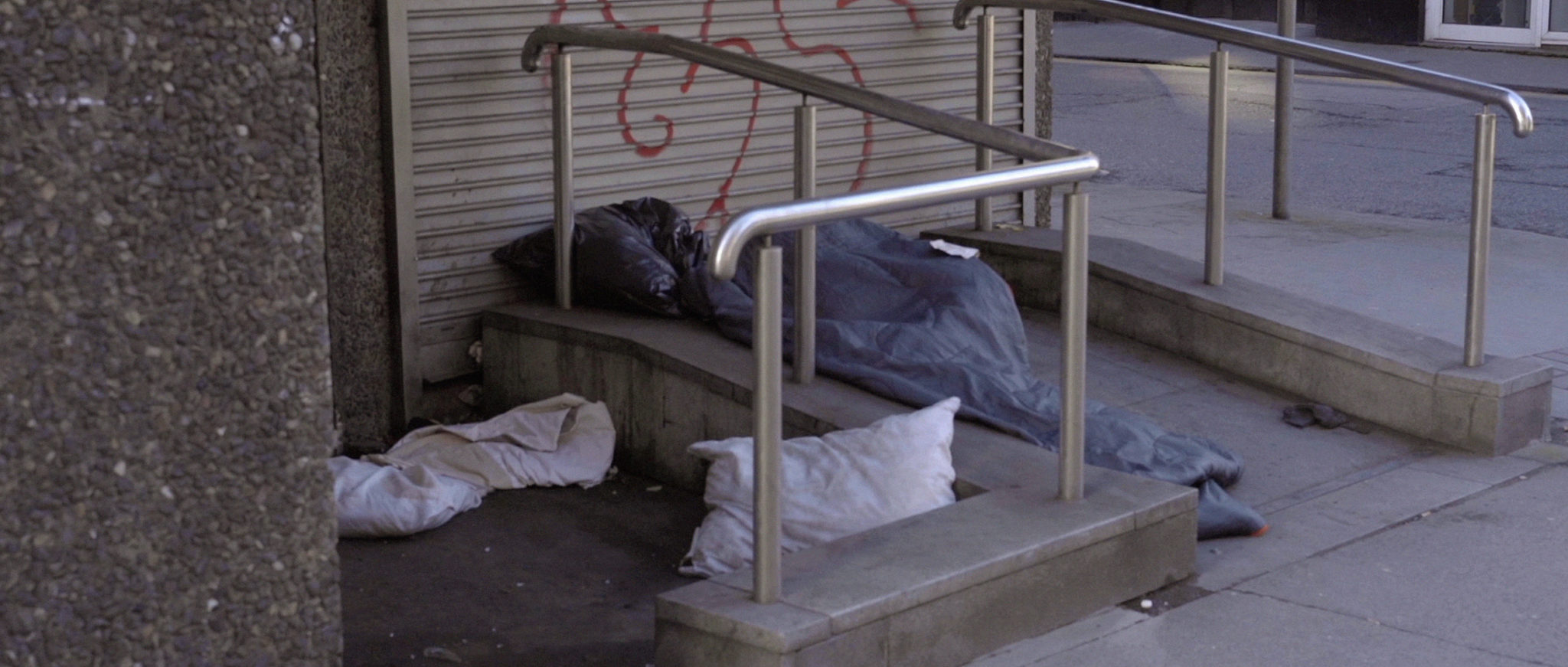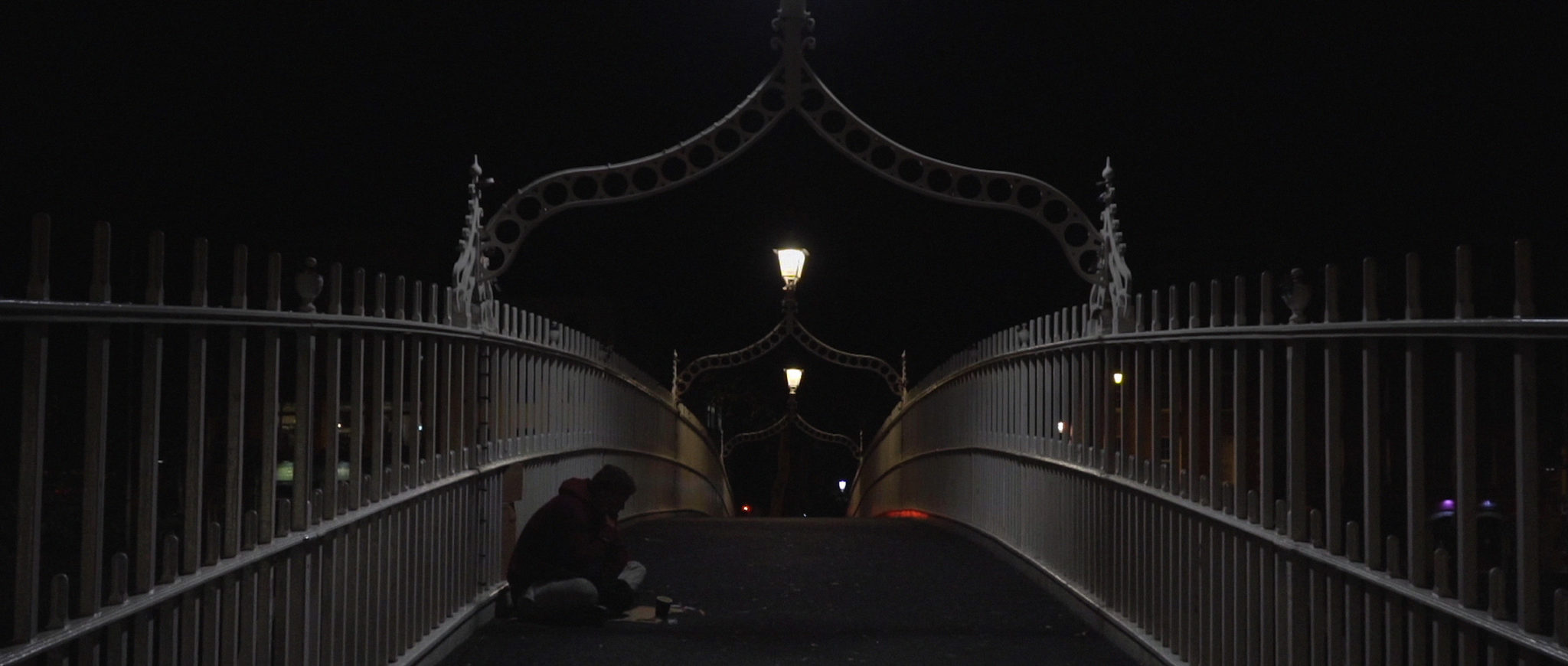 Dublin-based musician and actor Paul Alwright (Cardboard Gangsters / FKA Lethal Dialect) provides commentary shedding insight on the issue of homelessness, while director Jim Sheridan and musician Glen Hansard also give their heartfelt feelings on the matter. The documentary additionally features contributions by Brendan Ogle, Fr. Peter McVerry and Niamh Randall, as well as a special performance on Grafton Street by leading Irish musicians including Glen Hansard, Hozier, Danny O'Reilly of The Coronas, Liam O Maonlaí and Roisín O among others.
Read on to learn about some of the personal stories of Dublin's homeless population that Altman brings to the screen in Home, as described in a press release for the film:
Advertisement
"Tommy, a musician and rapper from Ballymun – who had a role in Irish crime drama Love Hate – has been homeless since his early 20's. Life on the streets ultimately led to heroin addiction. Now on methadone, he speaks of the Government's refusal to address the problem: 'People are more important than profits, but the Government don't see that. Apple owe billions in taxes... why don't they make them pay those taxes? They've sold us out.'
Derek talks candidly about falling into a world of drugs while in prison for manslaughter: 'The first cell I was put in, there were three people who were already using… they didn't say "you have to take it" they just said "try it, it might relax you"… and that was it. I was hooked.'
For Stephen, it all started with a Christmas drink at a young age. Over time, LSD, ecstasy and cocaine followed. After first taking heroin at 18, it soon became a daily ritual. The 39-year-old Dubliner is now sober and drug-free.
Sharon left home at 16. The passing of her two children led to a breakdown. Forced to surrender her home, she has been homeless since. Sharon was a resident at Apollo House. She and her fiancé have since returned to living on the streets and in hostels.
In 1972, at the age of seven, Jack left Ballymena for Australia with his mother and siblings. He never saw his father again. A few years ago, he returned to Ireland. Aside from a period in Apollo House, Jack lived on the streets of Dublin. In 2017, he died, aged 52, sleeping rough on Suffolk Street.
Patrick never went to school, and can't read or write. Homeless since 2006 – apart from a two-year stint in prison – he settles into a sleeping bag in a doorway most nights. His mother, brother and girlfriend all live in tents."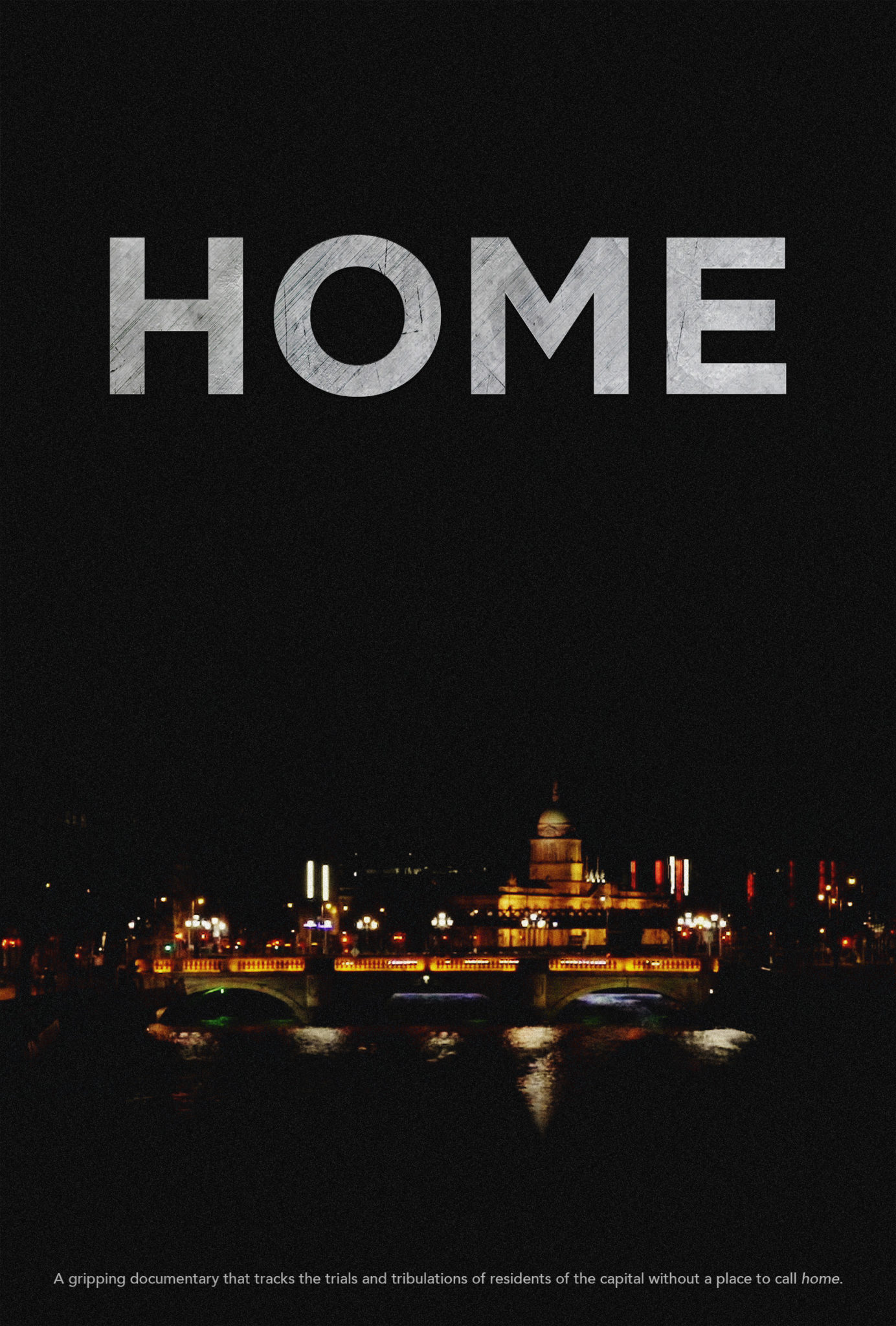 Advertisement