Tickets are limited and available from December 9th at 9am via Ticketmaster for €96 plus booking fees.
Sex educator Jenny Keane has announced Ireland's first ever sex education show, SEXED UP, which is taking place at Vicar Street on April 2nd, 2023.
The holistic sex educator is taking Ireland by storm. She has been teaching her (very) close to 100 thousand followers about sex, intimacy and body confidence since the pandemic. Her online workshops, including the fan favourite 'Orgasm Online', sell out repeatedly.
"I am simultaneously excited and nervous about this," Keane said about her upcoming show. "Our first in-person event and, not to be dramatic but… History in the making! It's been a lot of work to get here and I hope this will be the first of many!"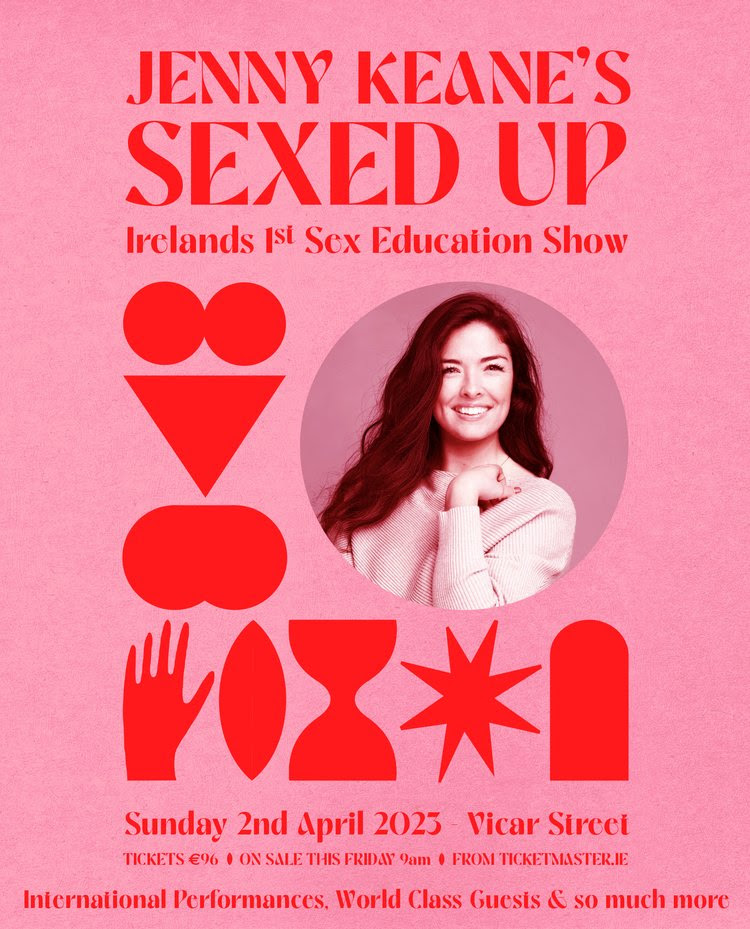 The workshop will feature world-class guests, international performances and Irish favourites. As a "feast for the senses, a celebration of s:xual expression and er:tic freedom", the show puts sex education for adults at its centre.
Advertisement
Guests can expect plenty of fun, creativity, pleasure and community. The event will also include interviews, demos, and audience interaction, as well as giveaways and goodie bags.
Earlier this year, Keane spoke to Hot Press about her journey as a sex educator. "Understanding your body and how it functions is really important for actually giving you options and choices about how to engage with your sexuality – and that is ultimately agency, which is ultimately empowerment," she said.
Sex is far too often about performance, rather than pleasure, she continued. This stems from a lack of sex education. "[People are] worried about getting it wrong and making mistakes, which is actually what sex is all about, right? Because otherwise, we put sex on this kind of pedestal where it has to be perfect. And the notion of sexual perfection is probably one of the biggest killers when it comes to our sexuality."
Keane was due to host The Sex Toy Show at a Dublin venue in early December, which pulled its support at the last minute. She told The Hard Shoulder that this was due to fear and apprehension around the event.
But she's back!
Newsletter friends will get "first dibs" to Jenny Keane's upcoming show, with a pre-sale happing on December 8th at 9am.
Get tickets to SEXED UP with Jenny Keane from December 9th at 9am via Ticketmaster for €96 plus booking fees.
Advertisement
Read the full Hot Press interview with Jenny Keane here.