The first of two weekends marking the festival's 10 year anniversary was a glorious success
Stendhal Festival organisers were only able to make the final decision to go ahead this year just over a week before its planned July weekend dates. The return of live music had been teased by the Northern Ireland Executive since the end of May, which saw a reopening of shops and indoor dining.
In June, Stendhal held a trial gig to ensure regulations could be followed safely. The result was a collective sigh of exultation: the gig happened without any undue complications. And on the basis of the weekend just passed, the same is likely to apply. This two-day July excursion will be replicated in August, but with three days of musical revelry lined-up.
Stendhal Festival is a firm favourite for Northern Irish music lovers and this year marks its ten year anniversary.
From the first soundchecks on Friday afternoon, an excited buzz hovered in the fields surrounding Ballmully Cottage Farm in Limavady, where the festival takes place. As this was the first proper return of live music in Northern Ireland, the audience was almost as full of well-known faces as the five stages. When performers were not playing, they were seeking out new music and supporting their peers. In one corner Kneecap were making Brigid's Crosses with Phil Taggart. In another, Gemma Bradley was singing along to General Fiasco.
The community aspect of this year's festival was at a heightened pitch. Whether it is a new lust for life after 18 months without music or an inability to recognise a thing when in the middle of it, there seemed to be a fresh and inclusive rapport between all the festival-goers.
Advertisement
The next few months will be an exciting time for music. As live gigs return, artists will have the opportunity to play all the new songs and albums they have released during lockdown. At Stendhal, nearly every performer stated their disbelief at being on a stage again, and many voiced how nerve-wracking it was to be once more looking into a crowd. However, after so much time without gigs, any musical blunders were quickly forgiven by an encouraging audience, hungry for music.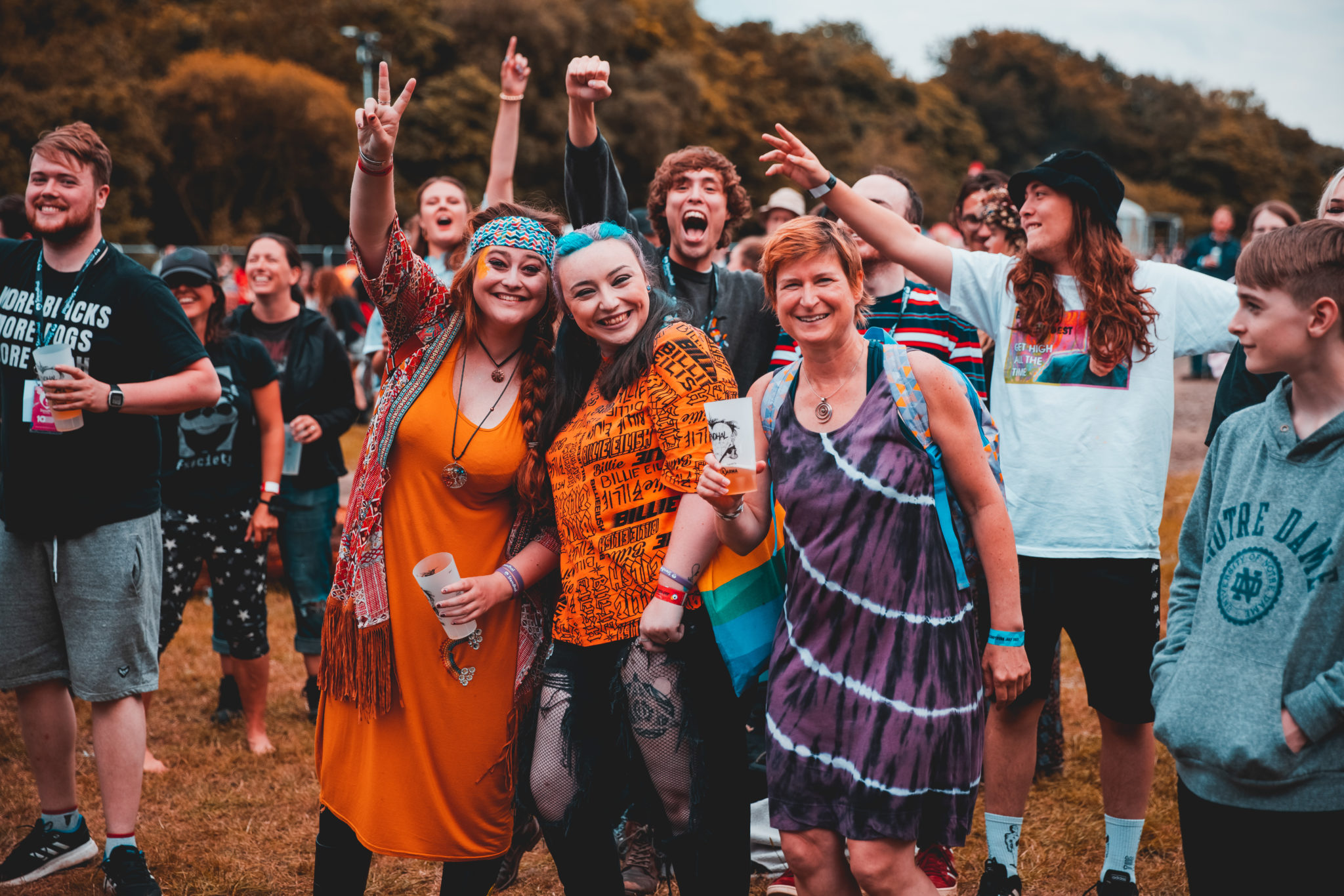 Friday
Along with nerves, every artist came bearing songs they had yet to play live. Whilst Saturday had the longer bill, Friday wasn't short on stand-out performances. Joshua Burnside and Laura Quirke showcased their exquisite upcoming EP In the Half-Light at the laidback Annan's Arch.
Over the past year, Burnside has collaborated with numerous artists including Ciaran Lavery and Joel Harkin. His EP with LemonCello's Quirke is his most folk-sounding project yet. Whilst Burnside headlined on Saturday evening, Friday's early evening acoustic double-header with Quirke was uniquely intimate and powerful.
Back at the main Karma Valley stage, Lyra held her own following her well-received performance at the Royal Hospital Kilmainham test gig in Dublin last week. Her massive vocal power is reminiscent of early Florence Welch and her candid chatter between pop ballads endeared her greatly to the evening crowd.
While the presence of five stages with overlapping schedules made it difficult to catch the full set of every artist, their geographical proximity allowed festival-goers to easily dip between them. Roe captivated at the Stevie Martin stage and eternal teenagers Brand New Friend's indie-pop fuelled an energetic set in the Wooly Woodland. Friday night closed on a high with trad group Kíla setting the pace for the weekend, inspiring the ground to be beaten down with dancing.
Advertisement
Whilst doing their best to ensure Covid safety measures were followed, Stendhal's volunteers also made sure to keep litter to a minimum. Recycling bins were clearly laid out all around the site. As well as this, the festival's bar only offered reusable cups with a £1 deposit to lower both waste and plastic usage.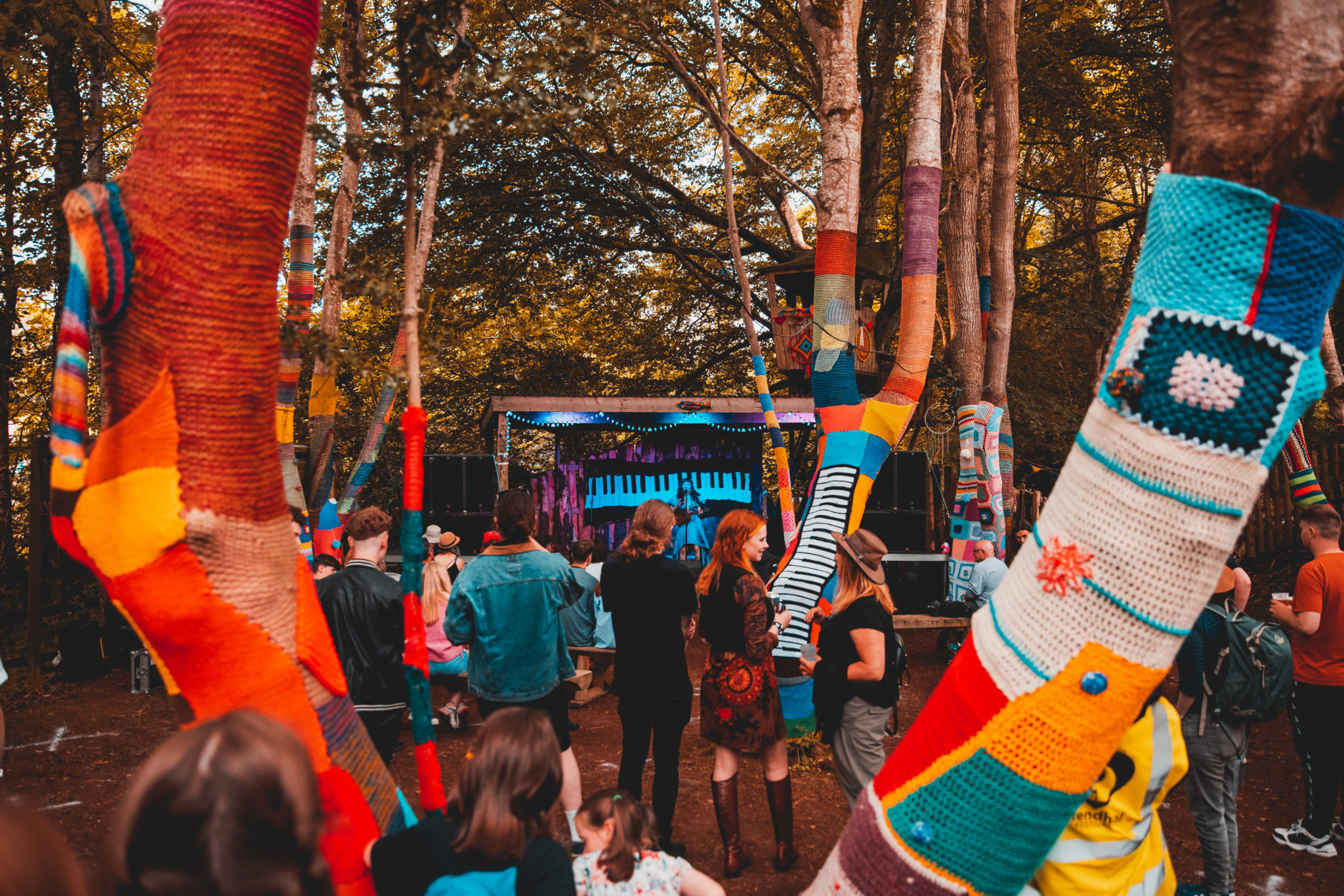 Saturday
Stendhal's Saturday line-up was impressive. Folk duo Laytha garnered the largest daytime audience at the Henry McCullough stage. The pair, both from Enniskillen, used to perform under the name 'Taobh Eile' meaning 'other side'. The duo's ethereal harmonies plait together seamlessly, revealing themselves to be two sides of one vocal coin. They finished their set with a sparkling folk cover of Britney Spears' 'Oops! I Did It Again'.
Overall, the folk artists on the bill were particularly strong at this year's Stendhal. NI Music Prize winner, Sasha Samara charmed during her Wooly Woodland set. The Belfast multi-instrumentalist switched between baritone ukulele and daisy-shaped guitar, which she taught herself to play over lockdown.
Dani Larkin, who released her debut album Notes For A Maiden Warrior last month, gave a stand-out performance at the Stevie Martin stage. Her precise instrumentation, poetic lyricism, and haunting vocals produced more than a few misty eyes in the crowd. Her soft-spoken and earnest stage presence marked a reset to the evening, clearing the air, like rain after a warm day.
Advertisement
The Saturday evening line-up was made up entirely of must-see acts. Jealous Of The Birds were, as ever, effortlessly cool during their set. Naomi Hamilton is positively electric and the band's performance of their 2020 album Peninsula showed the clear musical maturity that had developed since 2016's Parma Violets. Joshua Burnside was masterful during his first gig to feature material from his latest albums Into The Depths of Hell and its sister piece Higher Places.
Synth supergroup Beauty Sleep were joined by Sasha Samara for their set as evening slipped into night. Their joyous pop is a synesthete's dream and their costumed robes, hand-made by Lily Bailie, provided a visual riot of colour to match their sonic bounce.
Saturday's headliners, And So I Watched You From Afar performed an explosive set of old favourites, marking them out as the perfect act for celebrating a 10-year anniversary. Having released their first album in 2009, ASIWYFA are the local band many of the acts playing this weekend grew up on.
Stendhal Festival is set to return in August for its second weekend of music and entertainment. Its fully-fledged programme allowed for entertainment for all the family, including circus performances, stand-up comedy, theatre, and crafts. The festival is easing into its comeback gradually. This weekend saw 2,500 people in attendance, whilst the hope is that the August weekend will see it expand its numbers up to 4,000 people. Which sounds like a very good idea indeed to us!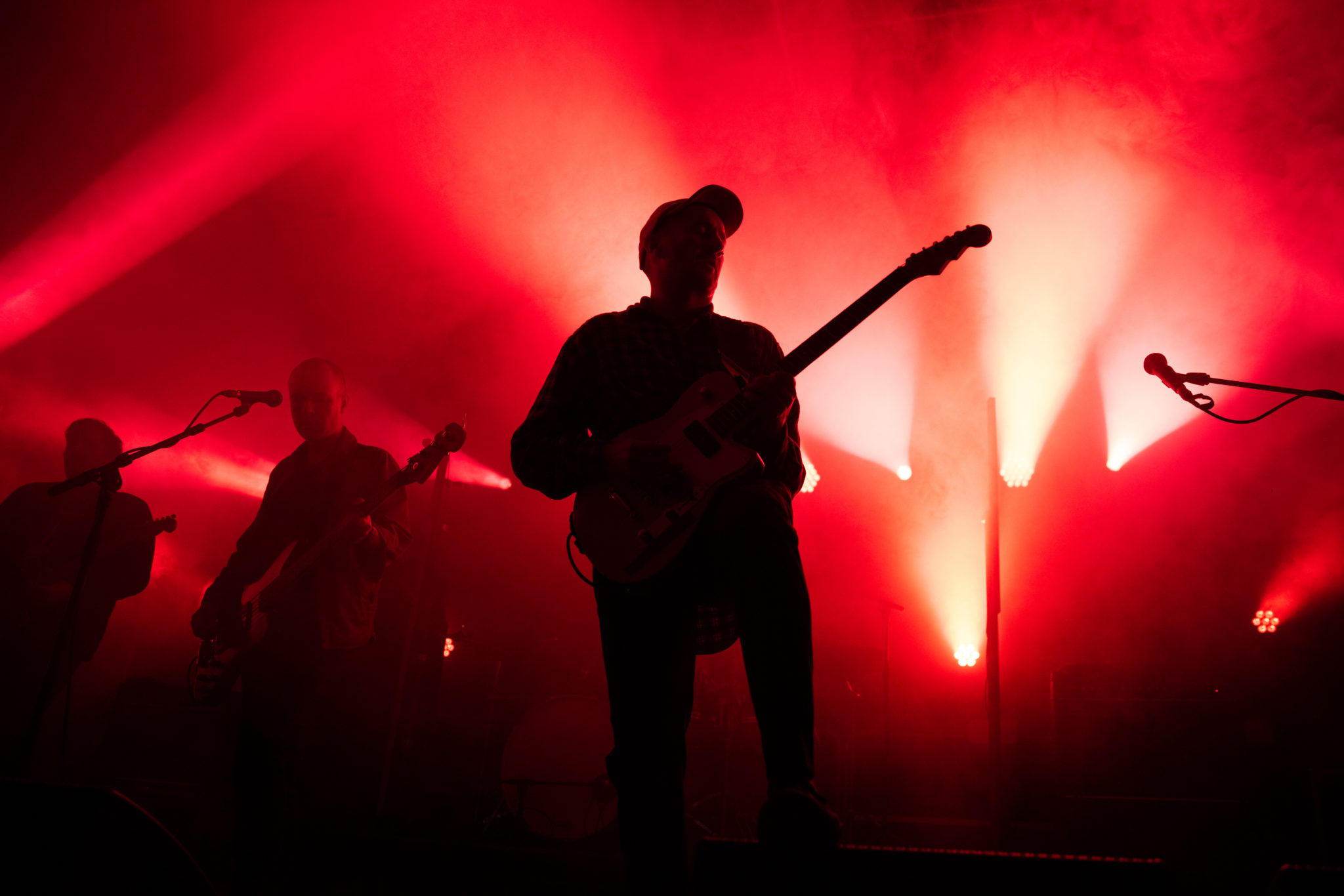 PICTURES BY CIARA McMULLAN