Listen to some of our favourite new Irish songs below.
Fontaines D.C., 'I Love You'
'I Love You' marks the second song to emerge from Fontaines D.C.'s forthcoming new album Skinty Fia - out April 22nd on Partisan Records. Ostensibly a love song, 'I Love You' is layered, impressionistic and infused with the band's trademark intensity. Stitched into the apparently ardent lyrics is a lament for Ireland, in what Fontaines D.C. frontman Grian Chatten describes as "the first overtly political song we've written."
Written from the perspective of an Irishman abroad, the lyrics detail the guilt of an emigrant enjoying great personal success and cultural pride, while simultaneously metabolising deep disappointment and anger at the current political climate as well as the country's grimmest historical atrocities. Grian elaborates, "It's standing in the centre of our beloved home country as a multitude of things are brought to tragic ends in an apocalyptic state of affairs. That's how it feels to me, and what I felt when I wrote it."
Dirty Dreamer, 'Piano 39'
The ambient electronic trio grapple with hard truths and shine a light on everyday beauty with their moving new single 'Piano 39'. Dirty Dreamer, formed out of the ashes of the Choice-nominated band Come On Live Long (Louise Gaffney, Daithí O'Connor and Ken McCabe), will release their debut album The Everyday In Bloom on April 8th. Guided by a mellow piano line and accompanied by singer Louise Gaffney's evocatively layered vocals, 'Piano 39' draws attention to how much of life's joy can be missed when you don't take a moment to look around, which is the overarching theme of their forthcoming album.
Advertisement
"'Piano 39' was one of those tracks that almost wrote itself," vocalist and artwork designer Louise says. "Daithí started quietly humming a gorgeous melody while jamming a middle section. In between chords I managed to hit the mic so it swung around on the stand and just caught it as he was coming up with it. That little passing moment became the hook. The final verse is trying to describe one of those shiny moments of clarity you can have at random when you notice an everyday moment of beauty and you are completely pulled out of yourself."
1000 Beasts, 'Naruda (Fall In Your Arms Again)'
The chilled out afro-infused soultronic track arrives ahead of the release of 1000 Beasts' debut album Naruda on April 1st. 1000 Beasts is the alias of Cian Sweeney, an Irish producer/artist who collaborates with different artists on every track (they are the "beasts" behind the name) to make soulful, indiepop and hip-hop inspired tracks. His production work has seen him garner over 20,000,000 streams on Spotify for collaborators songs and his own artist project, and he's a platinum selling producer thanks to his work on the hit song 'Fake Fine' by Robert Grace.
His debut EP On A Different Page was released in July 2020 through Unity Group (Paris). Naruda will feature collaborations from an eclectic mix of artists such as FeliSpeaks, Célia Tiab, LENII, Arthur Valentine and Alex Tierney. 1000 Beasts has established himself as an artistic force that straddles the line between soulful, indiepop & electro music. Stay tuned for a packed festival season and debut album launch this spring/summer for Cian.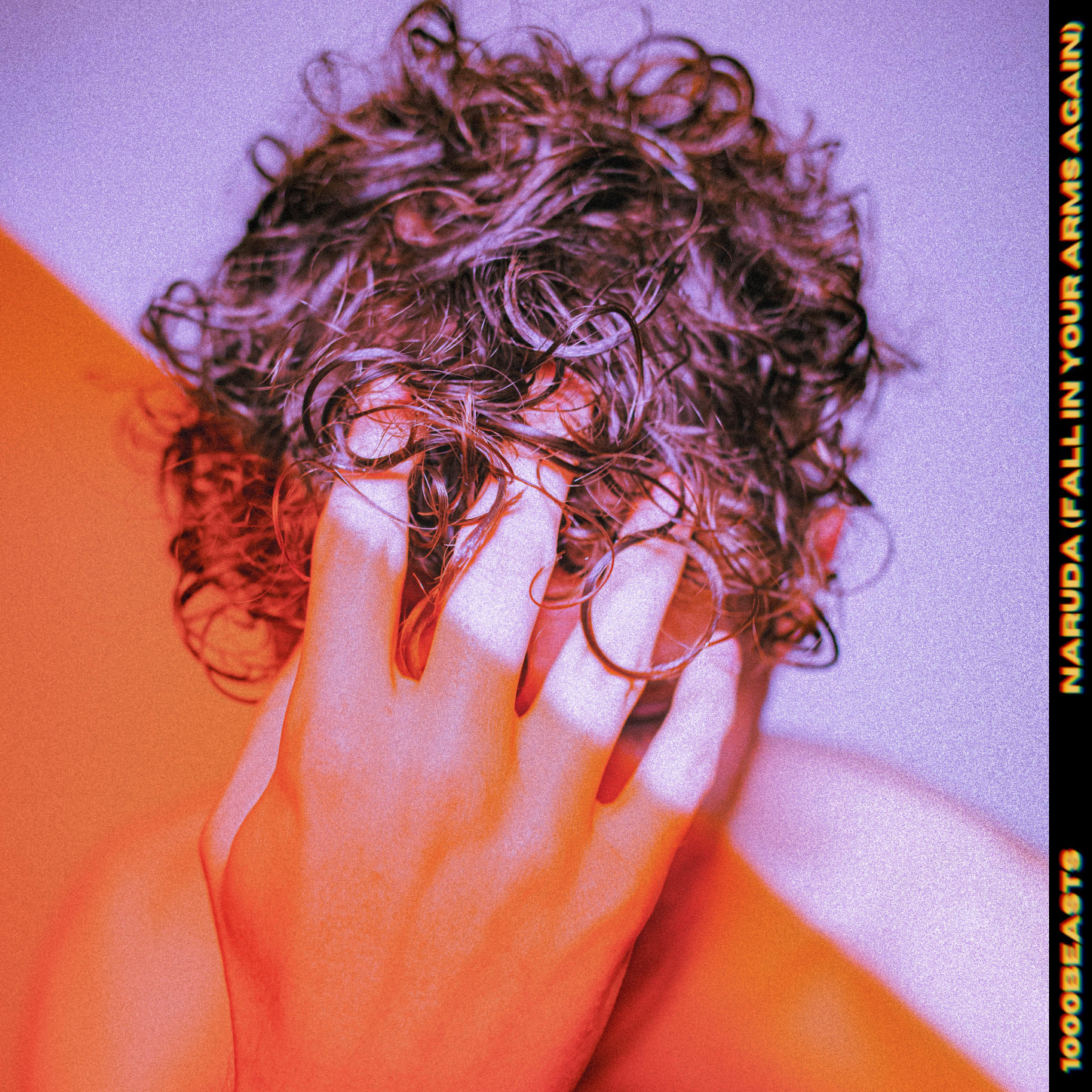 Press image: Jose Galang
Obskür x Bklava, 'The Dark'
22-year-old Dublin friends Lorcan and Faustas, aka Obskür, are making waves in the UK scene at the moment. Since rising to prominence with 'Bayside', which now stands at 17 million streams on Spotify alone, the lads have gone on to work with the likes of fellow Irish juggernaut, Ejeca as well as remixing both Dom Dolla and Burns. Obskür later released an EP with iconic underground label, Shall Not Fade.
Advertisement
Along with a stellar selection of releases, the lads have also played some massive live sets at the likes of The Warehouse Project, Tokyo World, Detonate and sold out their Irish club and festival debuts at Monroes in Galway and Boxed Off. Meanwhile, Bklava (who they always dreamt of working with) exploded onto the scene back in 2019. Since then, she's landed on Amazon's One To Watch list and received props from some of the biggest tastemakers on the scene (Annie Mac included) for her blend of UKG, house and dancefloor-ready productions.
Christian Cohle, 'Spinning Heart'
'Spinning Heart' offers an intimate insight into entering a new era after the breakdown of a relationship. Cohle has slowly built up a reputation for effortlessly flowing, cinematic tracks about moments of heartbreak and his new single is no exception. The Irish artist has the ability to effortlessly weave drama, catharsis, and vulnerability into his music. This marks the first time he has added acoustic instruments to his work. Real-life voicemail recordings were also used on 'Spinning Heart', giving the song "an intimacy which I wanted this release to have."
"Spinning Heart's title was inspired directly by one of my favourite Irish author's books, by Donal Ryan, titled The Spinning Heart," Christian says. "I borrowed the title and made it reflect my own predicament at the time during a really difficult breakup I went through, when Covid first hit. I felt like my life was just spinning along, moving forwards but directionless. I was being spun around by the pain, the loss, the confusion, the doubt caused by having to end what was a really beautiful relationship."
Síomha, 'Right From The Start'
The track is taken from Síomha's forthcoming debut album Infinite Space, which will arrive on 22nd April. The album was recorded in the US and produced by Grammy nominated Tyler Duncan and involves a host of world-renowned musicians; including Vulfpeck, Snarky Puppy, The Olllam, Bella Fleck and more.
'Right From The Start' is a soulful pop track at heart, one which takes the listener on a complete journey of emotions. Beginning in a funky and sultry realm, reminiscent of 70s and 80s soul bands and ending with a lush, dramatic and intimate outro - the music follows the growth of Síomha's perspective on a fascinating story.
Advertisement
"This is an almost classic pop song about a dead end relationship, but with a twist - the song was written in two halves, each 10 years apart," Síomha explains. "The contrast between the two shows how our perception of and response to our lived experiences changes over time. As we grow and mature, we soften somewhat and lose our defensiveness, allowing ourselves to be more vulnerable and intimate as we see things in a different light."
modernlove., 'Follow You'
Having blazed a trail with their debut EP and string of singles last year, Drogheda quartet modernlove. have dropped their first single of 2022 on Valentine's Day: 'Follow You'. The track delivers a knockout punch of frenzied guitar hooks and catchy vocals from start to finish. Produced and mixed by Tom Leach (Col3trane, Lewis Capaldi, The Streets) and mastered by Kevin Tuffy (Alfie Templeman, Matt Maltese) 'Follow You' is an ode to the anthemic indie bangers of the early 2000s that the band were raised on.
"'Follow You' is a love song about the early stages of infatuation in a relationship," modernlove. say of the new offering. "It's about finding yourself in a relationship so intimate that spending each waking moment together still isn't enough, hence the lyrics: 'When you fall asleep I'll follow you'. Musically, we wanted to write a song that resonated with the nostalgia of those same naive infatuations and took us back to when we first started the band as teenagers finding ourselves as people as well as artists".
Aoife Carton, 'Be On Time'
After the success of her 2021 singles, 'Who I Am Today,' and 'Not What I'm Into,' London-based Dublin native and country-pop artist Aoife Carton has unveiled 'Be On Time'. Having graduated from BIMM Dublin with a degree in song-writing in 2019, Carton moved to London in March 2020 to chase her dreams, only to be locked down ten days later. She has spent this time rediscovering her sound, emerging with a collection of vulnerable tracks she is ready to release to the world. The heartfelt 'Be On Time' touches on youth and rose tinted glasses.
Advertisement
'Be On Time' is an honest retelling of a situation I was in some time ago," Aoife reminisces. "Love can make you put someone on a pedestal, especially at a young age. On the opposite side of that, there can be a lot of pressure to fit into society, and it can be hard to let down your guard in order to love someone. In this story, I'm so in love that I will show up every time, no matter how many times I've been let down."
Sam Segurado, 'Overspace'
Having focused on acoustic guitar-led folk-pop on 2017's album Looking For The Fox, the new single sees Sam move his music into a more electronic direction akin to the likes of Bon Iver and Sufjan Stevens. 'Overspace' is taken from Segurado's upcoming album The Remainder. The single sees Sam blend elements of indie, alt-folk and electronic music all in a neat alt-pop package.
A chance encounter on the Bon Iver Subreddit led to a connection with Shane Becker of Indian Run. As Sam explains: "I only actually wrote 'Overspace' in late 2019 and brought it to Stephen Lovatt the next spring. By then he was feeling better, so he helped streamline it and set us on the path of recording it. At some point we both agreed that it felt natural to bring Shane on board. The theme of the album is the strength which comes after turbulence, and I wanted the music video to reflect that, through the lens of a relationship."
Red Eye Pariah, 'The Woman?'
Formed in April 2020, all of the alt-rock group's members reside in the Belfast/Antrim area, and have risen up the ranks through well-respected bands within the local scene. 'The Woman?' is an indie-pop/rock ballad which shines a spotlight about the harsh world of substance abuse. The song was written over 10 years ago by vocalist/guitarist Deano Kelly and was finally developed over the space of a few weeks and recorded in Manor Park Studio with Neal Calderwood last June.
"From experiences of the band and those in our lives the topic of addiction is taken with a sincere outlook and a heavy heart," Red Eye Pariah say in a press release. "Identifying these issues through the song were important in the writing process to reflect what realities that we and others face."
Advertisement
Blondmodel, 'Leftover Wine'
Taken from the Dublin duo's new EP, Doom, Gloom and Cheap Perfume, 'Leftover Wine' is a tale of yearning. With the infusion of warped vocals and electronic synths, the meaning behind the emotion-driven track is told through the swirling soundscapes and fuzz of electric guitars.
These primary school pals first began making waves back in 2019 with their debut single, 'Phonecall', becoming an unexpected streaming hit, and clocking up over half a million Spotify listens. In the years that followed, Blondmodel have continued to carve out a unique path with a string of irresistible alternative pop singles, including 'B L I S S', from their self-produced debut project. See them for yourself at The Sound House in Dublin on February 25.
Peter Richardson, 'The Coast'
The Dublin singer-songwriter's new single is his third release ahead of his upcoming EP, which will be unveiled later this year. Influenced by the likes of Bon Iver, Fleet Foxes and Ben Howard; Richardson infuses soft vocals and repeating guitar with swelling cello, barely-there piano and gorgeous background harmonies that track the crests and falls of his voice. It's serene, yet imbued with a sense of gentle urgency; evoking the feeling of borrowed time. Deeply personal, the peaceful instrumentation is a salve for nostalgic lyricism.
"Much of the imagery in the song is built around the importance of nature in folk music," said 22-year-old Richardson. "How the experience of nature's beautiful serenity can bring with it peace, and how its use in music can capture feelings of joy and content."
Advertisement
Offica, 'Sharingan'
With his previous releases continuing to clock up streams in their millions, Offica continues his path to world domination with another Naruto-inspired single, 'Sharingan'.
Produced by frequent collaborator KidSpyral, the hard-hitting track arrives alongside an accompanying video, which premiered on the major UK platform GRM Daily last night. Watch the acclaimed Drogheda drill artist taking in the sights of Dublin – including Kylemore Karting Arena and the airport – in the video below:
Big Love, 'i hope you sleep tonight'
Following their debut single 'Lily ' last year, which received widespread praise and featured on the RTÉ Radio 1 recommends list, Big Love's new single 'i hope you sleep tonight' is an emotive ballad about how we offer up our support to loved ones experiencing grief and tragedy. The single was co-produced by Orri McBrearty and Cian Synnott. The Dublin band is composed of Cian Ó Maonlaí (lead vocals), Jack Cody (guitar), Megan Nic Ruairí (keys) Dan Aherne (bass), Anton Shovlin (drums), and Adam Curtis (lead guitar).
The rising band's music pirouettes between sweet, melodic textures and driving, rapturous sounds upon which they deliver their raw and honest storytelling. Their live set is both intimate and energetic, drawing people in with mesmeric melodies and hard-hitting hooks. Catch Big Love's headline gig in Whelan's Upstairs on tonight, with support from a special guest.
Advertisement
Paper Tigers, 'Moloko'
Ahead of their debut EP 'Graceless', alt-rock quartet Paper Tigers have shared their final single: 'Moloko'. The song tackles the intoxicating nature of things we know are bad for us. Set against a bed of heady guitar riffs and confrontational vocals on an anthemic, heart-on-your-sleeve track, 'Moloko' sees Paper Tigers live up to the hype, whilst keeping things intimate, wiry and angular. Singer Hayley Norton provides the essential driving rhythm effortlessly. Paper Tigers will unveil their groovy debut EP in late April.
"Moloko is a reference to The Clockwork Orange," Paper Tigers tell Hot Press. "The song is about losing yourself to someone else in a relationship. They vampire your personality, they make themselves seem so vital to your continued existence and value as a person, systematically breaking you down while building themselves up, making you believe the worst about yourself concocting half-truths and outright fabrications. It's the clarity that allows you to see through these veiled deceptions and step away from the situation."
Clara Tracey, 'Harry Clarke'
'Harry Clarke' is the second single from Clara Tracey's upcoming debut album, Black Forest, on Pizza Pizza Records. In an open letter to "Dearest Harry, Mr Clarke", Clara asks the renowned 1920s stained glass artist and Dubliner to melt down his masterpiece, the Eve of St. Agnes, so the lovers may be reunited "just for one night".
"I would visit the Eve all the time when l was living around the corner from the Hugh Lane in Phibsboro. The little room where she hangs is a quiet meditative space almost like visiting a church, only in there you find yourself face to face with a darkly romantic/erotic fairytale," Tracey says. "Someone once pointed out that to think of melting it down is a bit sacrilegious, they are not wrong..."
The song opens with harp, strings and Rhodes before breaking into a Motown backbeat lead by Brendan Doherty on drums and Gilla Band's Daniel Fox on bass. The video for 'Harry Clarke' was shot between the Hugh Lane gallery and painter Salvatore of Lucan's studio.
Advertisement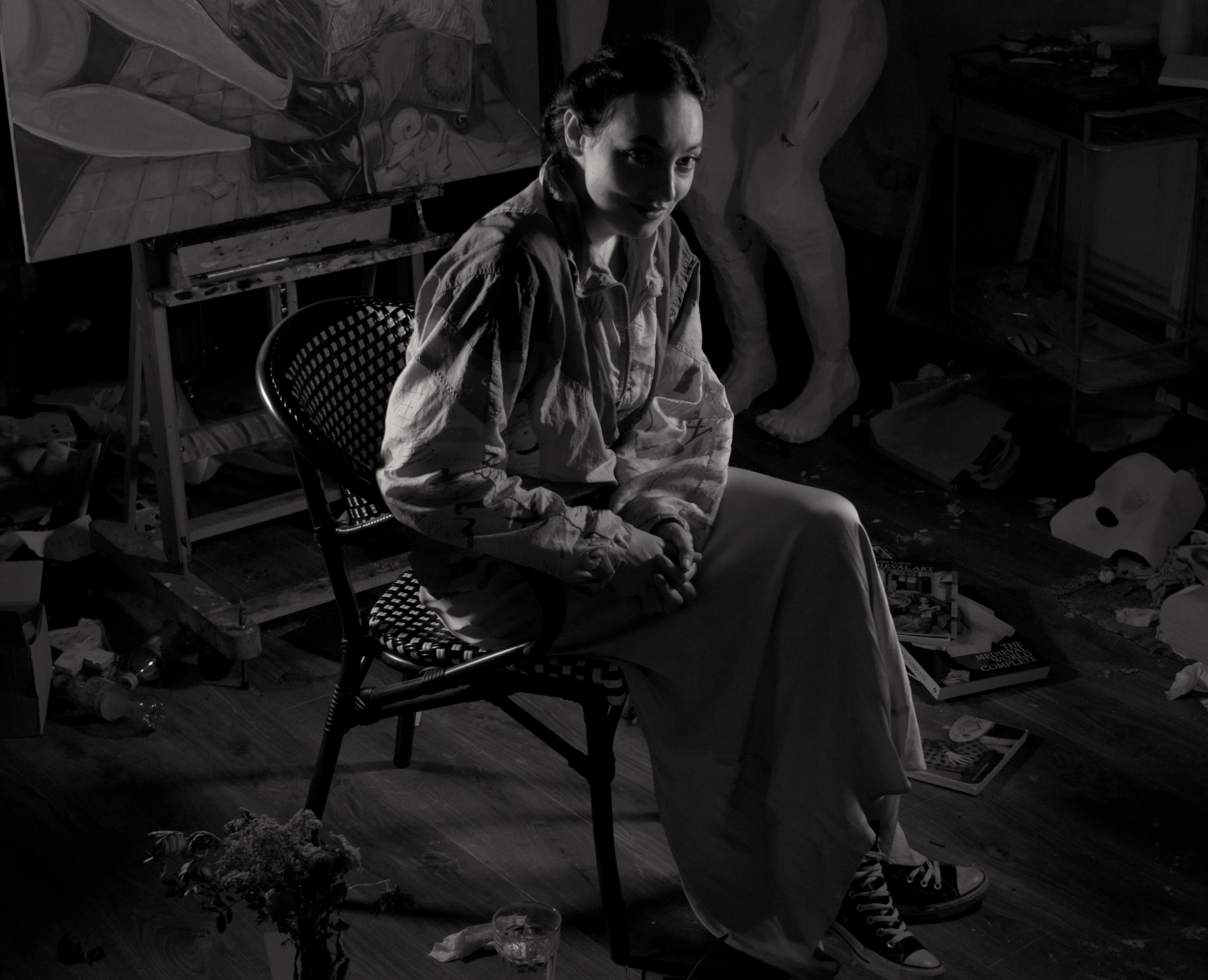 Jeremy Engel, 'I Got Caught'
Inspired by the likes of Leonard Cohen, Damien Rice and Rory Gallagher, the French-born /Dublin-based singer/songwriter creates deeply evocative songs - 'I Got Caught' included. The Rory Gallagher documentary made him fall in love with his music and with Ireland. He moved to Dublin in 2006 and managed to get a job at the Guinness Storehouse and ended up working as a tour guide for two years. He also worked as a conference interpreter for the UN, speaking six languages. Not bad...
In early 2020, Jeremy emerged with his debut single 'I Don't Want To Stay.' Driven by Jeremy's impassioned vocals, he shares his complex introspection surrounding a suffocating relationship in 'I Got Caught'. The internal battle he's having is further reflected in the circling guitar line and intensifying strings.
And So I Watch You From Afar, 'VIII Jettison'
The legendary Belfast-based instrumental outfit have shared their ambitious new multimedia album Jettison. Through 40 minutes of sonic exploration spread across nine distinct parts and a visual accompaniment by artist Sam Wiehl, the LP traverses the various shades of ASIWYFA's euphoric instrumental output. The Arco String Quartet adds moments of ethereal elegance, juxtaposed against cryptic dialogue by Emma Ruth Rundle and Neil Fallon throughout the album. 'VIII Jettison' uses a rousing drum beat and delicate guitar strumming paired with a gripping strings section for yet another cinematic offering.
"Nothing in our repertoire comes close to the ambition of this latest project—the multimedia piece Jettison," the band wrote. "The album is a memorable experience that transports the listener away from the tumultuous times and into a blissful musical utopia."
Advertisement
JC Stewart, 'Love Like That'
With hits like 'I Need You To Hate Me' and 'Lying That You Love Me', the Northern Irish musician is connecting with a growing fan community, taking him past the 200 million stream landmark. JC Stewart starts 2022 with a bang today with new single 'Love Like That'. JC's magnetic voice delivers a heartfelt apology to a love interest for not being there when it really mattered. His words are supported by a potent pop hook, swooning backing vocals and shimmering beats. The track was written with Grammy-winning Koz (Dua Lipa) and produced by The 23rd (Griff, Sigrid).
JC says, "I wrote 'Love Like That' after I'd had a few tough conversations with the people I loved around me. I realised I'd been fully prioritising work over everything else and forgetting about the stuff that actually matters in life. This song is really an apology to those people and a promise to always put them first."
Ryan Mack, 'Only Human'
Kildare native Ryan Mc Loughlin (aka Ryan Mack) was previously a member of the boyband Hometown - who enjoyed a successful but short career until 2016 with two number one singles and multiple tour dates under their belts. In early 2018, Ryan released his first solo single 'Sofa'. He later shared his debut solo EP, 'Someone Else', and performed at Whelan's with Robert Grace as his special guest. The BIMM graduate also did a set on the Hot Press Lockdown Sessions Y&E Series in September 2020.
Co-written by Oli Som, the genesis of 'Only Human' was the product of trying to condense the energy of Ryan's live show into a song that one could travel with outside the venue. "When I was writing this song, I wanted to convey the message that everybody has bad days," Ryan says. "Everybody can fall down and everyone can make mistakes but we will get back up and tomorrow is another day."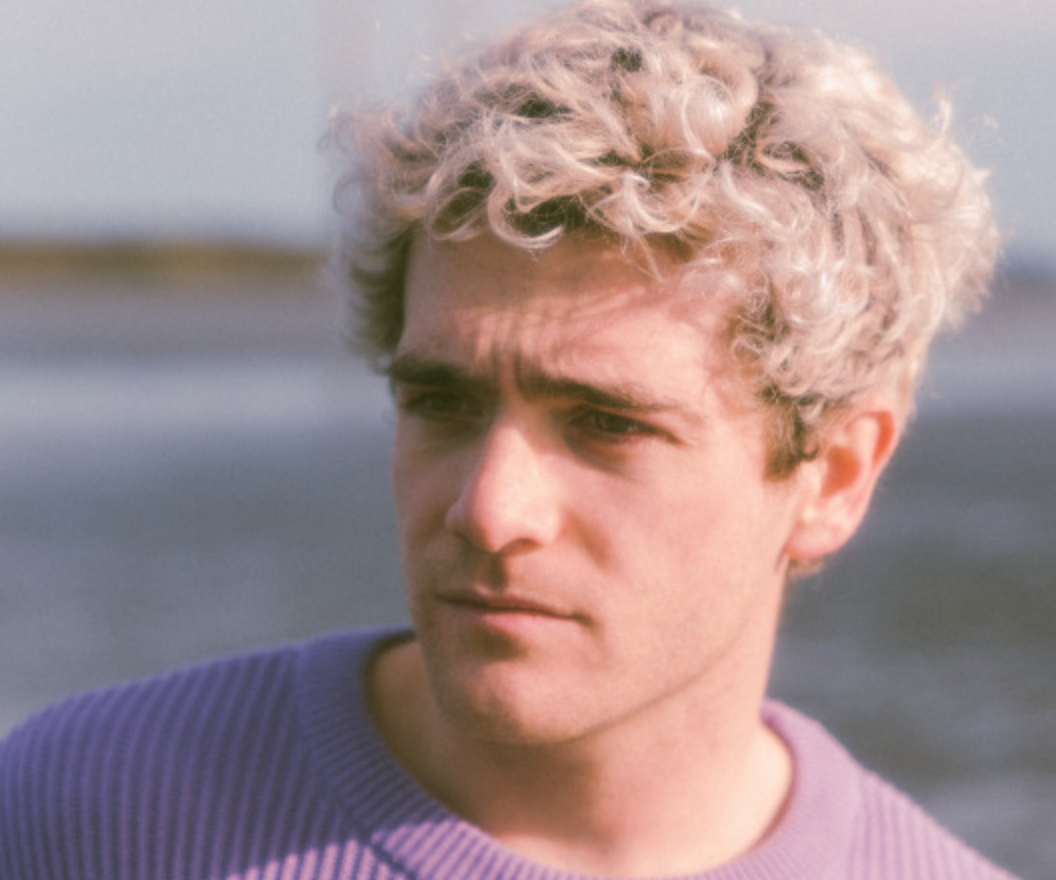 Advertisement
Aby Coulibaly, 'On My Ones'
Dubliner Aby Coulibaly started experimenting at home by recording vocals over YouTube beats and uploading the recordings to Soundcloud back in 2019. Ambitious, she set up her own label with friends, Chamomile Records - and the rest is history. Influenced by Erykah Badu, Lauryn Hill, James Blake, her music skews neo-soul to urban jazz to hip-hop. Previous tracks 'Chamomile Tea', 'Taurus', 'Where u at', 'Maybe' and 'Long Nights' established her talents for sleek, confident vocals and effortless raps over smooth beats.
'On My Ones' dives into Aby's sense of independence, insisting that she'd rather be alone. She does her own thing 'til the end'. "If time is money, then I'll be just fine/I wouldn't mind a fucking trip to space 'cause I need some space," she asserts. Communicating over text is overkill for the artist. The sleek R&B number inserts all of the London-based act's influences while putting her own unique stamp on the music industry in Ireland and the UK. She's a superstar, we're just waiting for the whole world to acknowledge it.
Yenkee, 'Easy Does It'
Taken from the Softboy Records act's new EP Yen, 'Easy Does It' has all the signs of a Mac DeMarco underground hit. The laidback indie-pop track features country-twinged guitar twangs and Yenkee's trademark tongue-in-cheek lyricism. Dreamy soundscapes act as the background music for the musician's quirky phrasing and synths. Catch Yenkee performing his new Yen EP in Workman's tomorrow night at 7pm, featuring the Softboy DJs.
Formed from the lo-fi bedroom recordings of Cork artist Graham Cooney, Yenkee started recording and producing his own music at the age of 15, using minimal equipment purchased with busking money. With a plethora of sold out shows in Ireland under his belt and a feature on the Normal People soundtrack; Yenkee is poised to keep the momentum (and sense of humour) going throughout 2022.
Róisín Ó, 'Stolen'
Advertisement
Róisín O — whose full name is Róisín O'Reilly — is set to share her latest solo album this year, with 'Stolen' making an appearance. The record will follow her critically acclaimed debut release, 2012's The Secret Life Of Blue.
'Stolen' is a powerful piano pop belter, capable of showing off the singer's unbelievable set of lungs. She appeals directly to a past lover on the track, someone who has become a stranger to her. Róisín O will travel across Ireland with her first solo tour in four years this year; playing shows in Kerry, Cork, Limerick, Dublin, Galway, Sligo, Mayo, Laois and Donegal. The musician shared three singles last year: 'Heart + Bones' in January; '2023' in May and 'Still Gold' in September.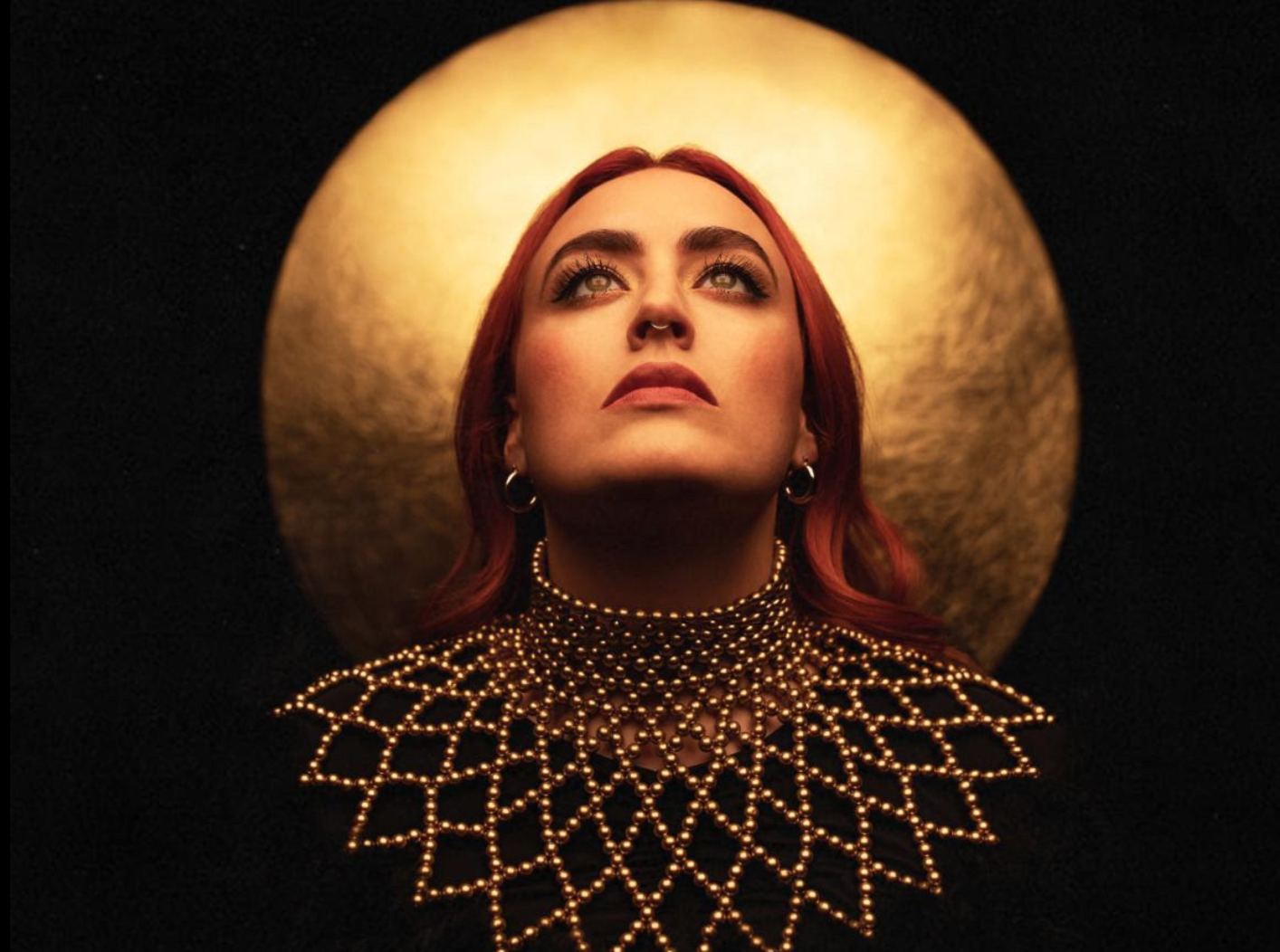 Ye Vagabonds, 'Blue Is The Eye'
Diarmuid and Brían Mac Gloinn's last Ye Vagabonds release, standalone single 'I'm A Rover', earned them deserved praise and numerous accolades. The duo's third album is slated for release via Rough Trade's River Lea label on May 13th. Nine Wave's lead single, the beautiful 'Blue Is The Eye', arrived earlier in the week.
"This song started as a poem I wrote for an old friend on Arranmore who passed away in late 2020. He used to bring me out fishing as a kid, and later when I got into singing we bonded over songs even more," Brían says. "In his last few years he would sit and watch boats come and go across the bay all day. The week he died, his son Jerry took myself and Diarmuid out fishing, and we half-wondered if he was watching us still. A minke whale breeched next to our boat that afternoon."
Paddy Hanna, 'New York Sidewalk'
Advertisement
Two years since the release of his acclaimed third album The Hill, Dublin singer-songwriter Paddy Hanna returns with 'New York Sidewalk'. Opening with a glistening guitar line, 'New York Sidewalk' is a song coated in hope. Driven by an old-time gliding piano melody before being joined by a chorus of brass, the song is buoyant in its universal message of leaving the past behind and celebrating the wonder of the world around you.
"I rather optimistically believe that many of the mistakes or misadventures that happen in our lives can become great anecdotes down the line, a sense of humour can be a real balm in tough times," Howth indie act Paddy Hanna explains. "'New York Sidewalk' is very simply about that - moving on from the past with a wry grin. It's about laying to bed past failures, leaping forward and seeing the love that's all around you."
Sinead O'Brien, 'Holy Country'
Limerick native Sinead O'Brien has announced her debut album Time Bend and Break The Bower, due for release June 10th via Chess Club Records. To mark the news, Sinead also releases a brand new single 'Holy Country', which premiered on BBC Radio 6 Music by Steve Lamacq this week, and a stunning music video directed by Chloé le Drezen. The 11-track album was produced by super-producer Dan Carey (Fontaines D.C., Wet Leg, Squid, Black Midi, Foals, Kae Tempest)
"The album title Time Bend and Break The Bower, from the song 'Multitudes', came into my head and made its demands, an idea that pressed on me throughout the record. It has a very active role. The clock symbol is enlarged, it looms like a moon over my activity watching, counting me down to zero. Dripping with self-sabotage and the feeling of being chased; it pulls and pushes against the verses which talk of 'Multitudes'; the things that faithfully come back - the images, the words, creativity. It is creativity itself."
Denise Chaila x Deekapz, 'Untitled/Fantastic' remix
Denise Chaila and Brazilian duo Deekapz have joined forces to share a remix of the late, great producer J Dilla's 'Untitled/Fantastic'. The original track featured on Fantastic, Vol, 2 (2000), the second album from Detroit hip-hop group Slum Village – of which J Dilla, aka James Dewitt Yancey, was an original member, alongside rappers Baatin and T3. Chaila and Deekapz's remix has been released by Mochilla, a production house built by Los Angeles-born artist Eric Coleman and Limerick photographer/filmmaker B+ (Brian Cross)
Advertisement
'Untitled/Fantastic 22 Remix' features additional backing vocals by Chaila's fellow narolane artists God Knows and MuRli, as well as Cork producer Ian Ring. Taking to Twitter, Chaila commented: "Being given the chance to remix a J Dilla song has been one of the most incredible things I've been trusted with in music so far."
Elliot Crampton, 'Voice of a Smoker'
Following a string of lauded singles as one half of the sibling duo Mute The TV, Elliot Crampton is back with a brand new solo single, 'Voice of a Smoker'. The bittersweet song – which powerfully blends the boundaries between pop and folk – delves into Elliot's relationship with his mother and his two late grandmothers.
The Greystones singer-songwriter recorded 'Voice of a Smoker' at home, playing guitar, piano, harmonium, bass and drums on the track, while Enda Ó Lorcáin joined in on violin. It further establishes Elliot as a serious one-to-watch on the Irish scene.
Dorota Konchevska, 'Gold Goes Out'
Advertisement
Dublin-based artist Dorota began her career as a jazz singer and has evolved into a multifaceted artist and producer, capable of fusing her ethereal vocals with left-field electronic music. The idea behind new single 'Gold Goes Out' took shape when Dorota took a refuge in the forest cottage at the beginning of the pandemic.
Facing continuity of a recent world in disarray, Konchevska pondered on how to embrace change in a turbulent internal landscape. It's a calling for reclaiming your connection with nature and what is and the most fundamental vibrating note of it all which is love. It holds a classic feel with a distinctively modern electronic edge to the choice of synths.
KY x EMZ, 'Melody'
Hailing from Galway, rising rapper KY and vocalist EMZ have joined forces to create duo '243'. The name of the group originated from the country code of Democratic Republic of Congo, where both members were born and raised before migrating to Ireland as pre-teens. Blending a mixture of realities of their upbringing, grief and relationships and successes, 243's music is often described as raw, authentic and versatile. Often showcasing trilingualism as they experiment with Trap, Drill, Afroswing and RnB.
The pair have now offered their fresh take on 'Relay' by Iyaz. Taking an unconventional twist to the playbook of pop, KY and Emz showcase their trilingualism effortlessly weaving between English, French and their mother tongue Lingala on 'Melody'. Laced with a subtle bassline, 243 take inspiration from artists like Drake, Bryson Tiller, Bppba, La Fouine and Niska. Emz said of the collaboration. "KY and I usually write songs outside or in new environments. It is so much more genuine when ideas for a new track are coming from a clear space of mind. We then sat down and listen to a beat we both vibe to and he magic just goes from there.
David Holmes, 'It's Over, If We Run Out Of Love'
Advertisement
Featuring vocals from his regular collaborator Raven Violet, David Holmes has returned with a new single co-written by Noel Gallagher. He takes us back to the Oasis man's 2017 third solo album Who Built The Moon?, which was produced and heavily influenced by Holmes. The video was directed by Douglas Hart, who explains: "In terms of the musicality of the song, I felt that all the textures, rhythms and sounds should be underscored by the use of effects that felt organic, and alive."
"It's an ode to youth culture in difficult times and remembering what things were like growing up in the '70s and '80s in Belfast," Holmes explains of 'It's Over, If We Run Out Of Love'. "There was a civil war kicking off on our doorsteps but we always had our music, our clothes, our culture that kept us sane."
Chasing Felix, 'MEXICO'
Dublin outfit Chasing Felix have developed a unique, sultry and soulful take on modern electronic-pop and indietronic sounds. The brainchild of Cavan's Damien Fegan, Chasing Felix is swathed in lush synth and sample layers that is driven on by an infectious rhythm-section lead by Peter Dzvonik. Together with the guitar stylings of BIMM Dublin student Gavin Doyle, they've have found audiences nationwide as a standout act.
The band released their Reorder // Reprogress EP back in 2017, but have been pretty quiet since then. Until now, that is. 'Mexico' has a dreamy air, surrounded by intense guitar rhythms and background synths. Layered vocals add texture to the moody song. It evokes similar offerings from the likes of The XX, Alpine and Caribou.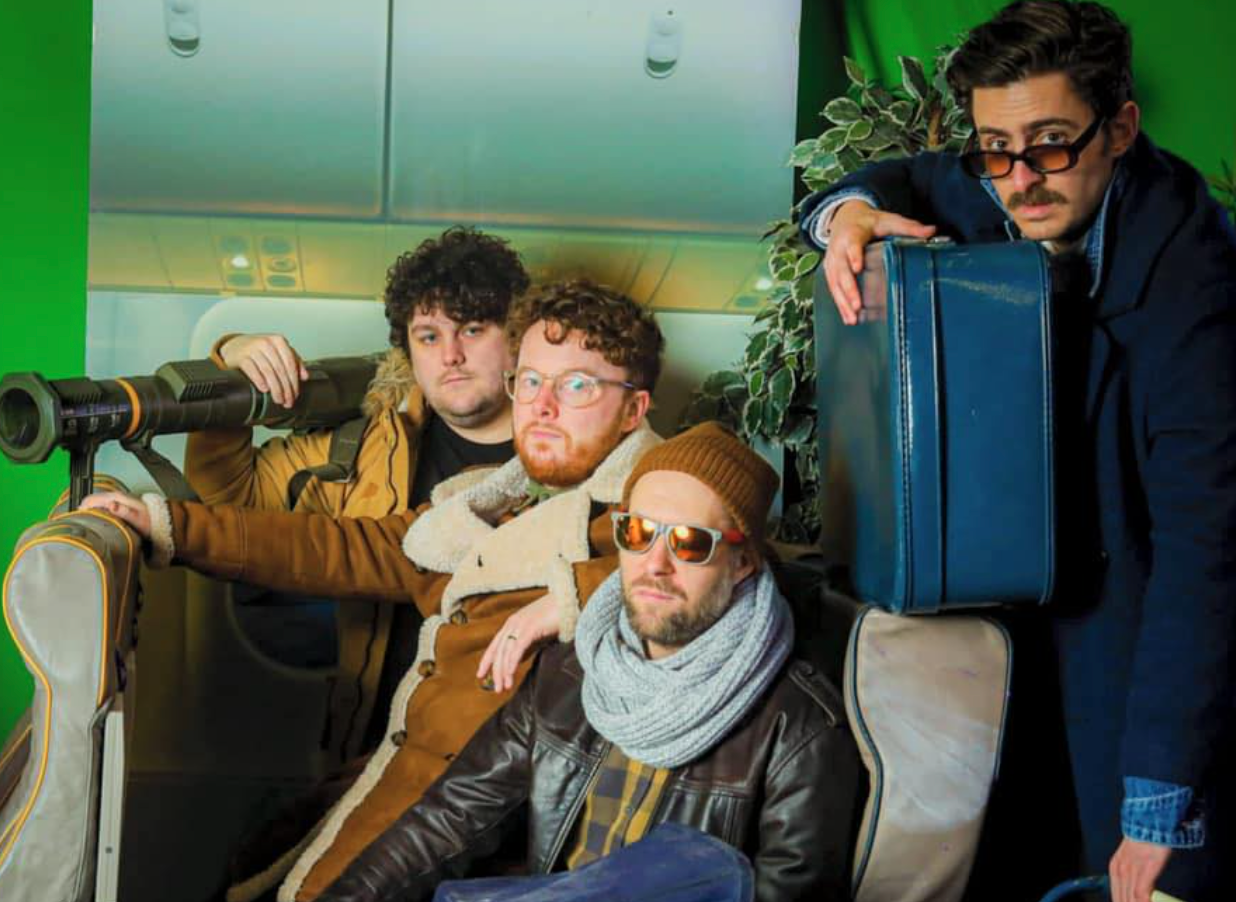 Junk Drawer, 'Railroad King'
Advertisement
Belfast art-rock quartet Junk Drawer are gearing up to release their new EP The Dust Has Come To Stay (out March 11 via Art For Blind Records), featuring January lead single 'Tears in Costa'. Now, the band have shared another track from the EP: 'Railroad King,' accompanied by a video directed by Matty Killen. With '60s garage rock at the forefront of their sound, the new single sees Junk Drawer thread guitar lines in between memorable pop melodies. The folk impact and songwriting craft were inspired by Bob Dylan's 'I Shall Be Free'.
"I'd written the lyrics to this song before I'd realised I was on the autistic spectrum, but the lyrics made total sense once the realisation hit," Jake Lennox says. "It's about not wanting to be away from the public world, adventuring happily with my imagination; walking by myself and making up songs etc. It also references the autistic feeling of feeling like my body is just a vessel that I want to 'zip off' to be my true self."
Listen to the playlist in full below: