Listen to some of our favourite new Irish releases of the week below!
Jafaris, 'Sirens'
"Uncle Jafa" (Percy Chamburuka) returns with a sentimental, down-tempo track full of R&B goodness and rap glory. "If love is blind, then so am I/Don't tell me drive if you're not down to ride," he sings over an acoustic guitar melody and warm electronic embellishments. "Cause if I hear the sirens I step on the gas just to run away/Will you run with me?" His verses are as clever, confessional, personal and playful as ever. The Dublin rapper recently featured on jazz/soul artist Carrie Baxter's infectious tune 'Satellite' and 'Rocks' alongside Narolane's MuRli.
Tallaght-raised, Zimbabwean-born Jafaris began touring with Irish rap duo Hare Squead in 2015 before playing the role of Ngig in romantic coming-of-age musical Sing Street in 2016. He released his debut single, 'Love Dies', in 2017 and debut album Stride in 2019, which was beloved by critics and went on to achieve major success. His 2019 collaboration with Joy Crookes, lo-fi beat 'Early', currently has over 22 million streams on Spotify. He returned in 2020 with new EP I Love You But I'm In A Bad...Mood.
Ailbhe Reddy, 'Shitshow'
The acclaimed Dublin indie/pop musician has announced her brand new album Endless Affair and 2023 UK and European tour with a video for new single 'Shitshow'. The follow-up to Reddy's critically acclaimed Choice Music Prize-nominated debut album Personal History is due to arrive on March 17th 2023 via MNRK UK. With gorgeous vocals and addictive riffs, 'Shitshow' is the perfect single to launch an album announcement to. Working with Tommy McLaughlin (SOAK, Pillow Queens), the first verse of the single is to Aiblhe herself and the second verse is addressing someone else.
Advertisement
"Tell me how did I get here? Some endless pitiful affair," she starts, chronicling the aftermath of a party over fuzzed-up, down-trodden guitars. "Drag my body upstairs and look in the bathroom mirror. I don't recognise myself, my God look at the state of me/This is so embarrassing/Won't you take me home? 'Cause I need to forget everything if I stand a chance of beginning again."
M(h)aol, 'Asking For It'
Five-piece band M(h)aol have announced their debut album Attachment Styles, which will arrive on 3rd February 2023 via TULLE Collective, with a coastal-filmed video for powerful former single 'Asking For It'. The intensely raw and personal song has developed tenfold over the years. It was the first piece of material singer Róisín Nic Ghearailt ever wrote to try and process some of her experiences and feelings around r*pe culture. Featuring another video directed by bassist Zoë Greenway with added input from Róisín, it's as vulnerable and compelling as the song itself. With Róisín speaking directly to camera, interspersed with clips of figures covered in tulle material and mirrors reflecting the choppy sea, the coastline becomes an incredible setting for the words Nic Ghearailt is begging to be heard.
"I wrote it initially in 2016 then revisited it in 2020. I was shocked by how much internalised victim blaming there was in the lyrics. I rewrote it, then we recorded it and it was released to raise money for Women's Aid in 2021. The album version is a lot angrier than the 2021 one and almost satirical insofar as it's highlighting how ludicrous the notion of anyone 'asking for it' is."
Molly O'Mahony, 'Bittersweet'
Having released her stunning debut solo album, The House of David, yesterday via Bandcamp, the Ballydehob native has shared 'Bittersweet' to her Spotify profile. The indie-folk musician, who rose to prominence as part of Mongoose, brings a soulful Americana to her words on the new single. Her rich vocals are pitch perfect, with production from Alex Borwich at Black Mountain Studios in Dundalk. Her everyday vignettes mingle with poetic language, evoking deep, intimate emotions and vividly artistic imagery in a breathtakingly gorgeous way. If you haven't heard her voice before, this is the perfect tune to begin your Molly O'Mahony journey. Warm acoustic and percussion supports her lyrics but never outshine O'Mahony, nor do they try to. Catch her on tour nationwide from this weekend, if you're lucky.
Advertisement
"Heaven help me, how can this be? Somebody give me a guide," the Cork musician croons. Is your career stalling but have you met a new love breathing life into your world, or vice versa? If so, 'Bittersweet' is instantly relatable. "When life gives you lemons, but sugar too/What in the world is a girl supposed to do/After a bittersweet week/Oh what a bittersweet week it's been."
modernlove., 'Until My Heart Stops Beating'
Tracing a sober, minimalist, down-trodden vibe, the new single from Drogheda indie-pop outfit modernlove. takes sonic inspiration from early post-punk artists such as The Cure and Joy Division, including simple two chord structures and monotone droning chorus vocals. Extending the band's ability to paint pictures of bewildering emotions that come with young adulthood, the song's pain is addictive with early '80s post-punk reference points melded through the arena-scale ambition of The 1975 or Inhaler. 'Until My Heart Stops Beating' was written by modernlove. and produced by the band with Adam Redmond (of Just Wondering talent, keep an eye on him).
"'Until My Heart Stops Beating' is a song about losing feelings," modernlove. explain. "It chronicles the moments of tension leading up to a breakup. The lyrical narrative of the song explores arrhythmia and cardiac arrest as metaphors for the end of a relationship and invokes that sudden wrenching feeling when something goes terribly wrong. The song is stark, realistic and unromantic. It's clear that the relationship is beyond hope and beyond saving. The lyricism and sonic composition of the tune are extremely minimalist, almost as if there's nothing left to say."
katie phelan, 'guessed it was about me'
Meath native katie phelan returns with more delicate vocals, gorgeous melodies and beautifully crafted songwriting on her unassuming new single. Opening with the distant sound of conversations and laughter before gentle guitar strumming enters the fray, katie's light, angelic vocals begin: "I remember when you weren't mine/and we talked all night on the phone all the time/in December, I walked you home/and we hugged like forever when you had to go/I remember when you asked me what's going on/and I didn't have the answer/I remember when you showed me one of your songs and I guessed it was about me."
Advertisement
It's a youthful, love-fuelled track about the beginning stages of a relationship, with uncertainty, overflowing feelings and waiting for the other person to confirm their romantic emotions for them. Discussing her new single, katie said: "'guessed it was about me' is a shy narration of two people who have caught feelings for each other and all the little mundane moments they share that feel so big". Catch her at Other Voices Wales and Dingle this month.
Damien Rice, 'Astronaut'
The single landed this week as part of The Busk Record vinyl, an album featuring once-in-a-lifetime performances from Bono, Glen Hansard, Damien Rice, Lisa O'Neill and many more for Dublin Simon Community and Collective Films. The acclaimed Dublin singer-songwriter, who shot to fame with debut album O, has accompaniment from Glen Hansard and Rónan O'Snodaigh on the version. The recording of The Busk Record was captured over two nights in St. Patrick's Cathedral, Dublin in December 2021, when a host of artists came together to lend their talents to the homelessness charity as Covid restrictions meant that the Dublin Simon Community's annual Christmas Eve Busk couldn't happen in-person.
"I can be your brother / Help you to hide / I can blow your cover / Pull the thorns from your side," Rice sings at the song's opening, while gentle accordion soundscapes amplify his simple yet earnest words. Later, warm guitar plucking fills the landscape with a loving ambience.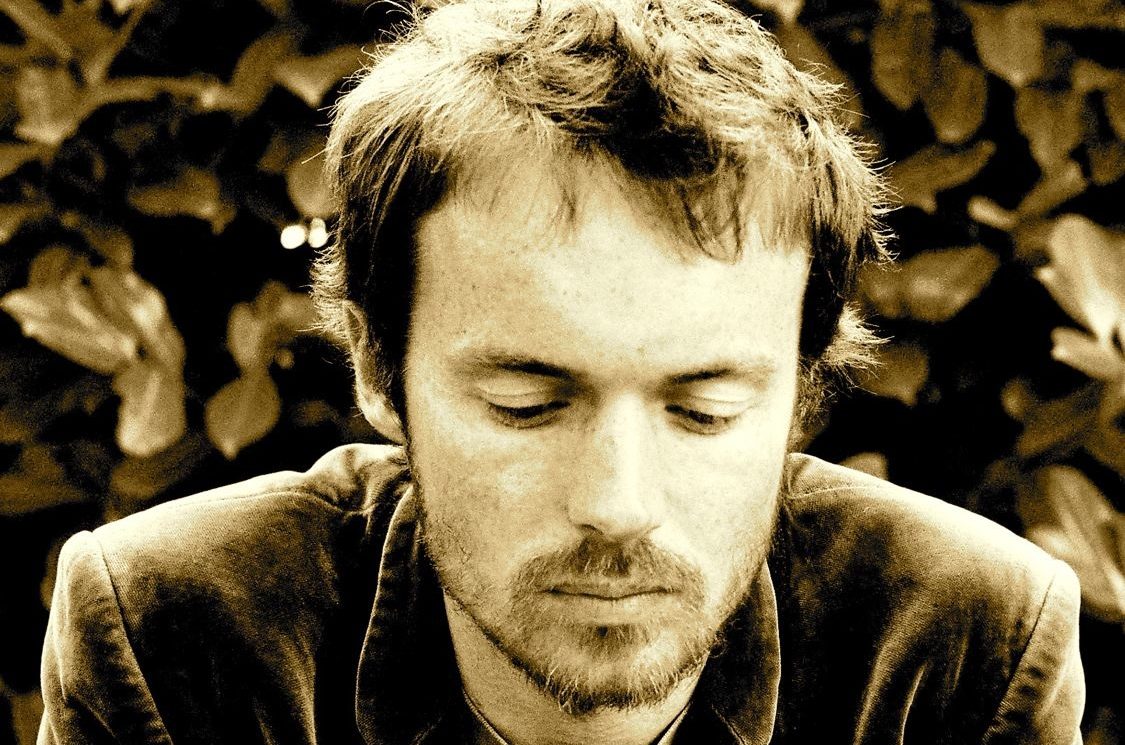 Dark Tropics, 'Midnight 10th of December'
Following the critical acclaim from their debut album INK, the cinematic pop-noir duo return with their first new music of 2022. The anthemic call to action keeps their cinematic scores but swaps out the subtly underrated pop of their debut for a swirling horizon of alternative pop choruses and commanding hooks. Reminiscent of the sounds and scope of Florence & The Machine and Angel Olsen, Dark Tropics' newest track is their most ambitious yet. Lyrics hyper charged with empowerment, muscular vocals and soaring arrangements propel the act into a new era of arena-sized soundscapes.
Advertisement
"It's a song that's hidden in the mist of memories," Dark Tropics stated. "We piece together what we can. It's about making decisions in the moment and the implications of those decisions...are there any? Does it matter? We are where we are. It's about not having all the facts and it not mattering. It's about one of those few moments in life when you are where you should be and you're aware of it but know it shall soon pass."
Cian Ducrot, 'I'll Be Waiting'
The Cork singer-songwriter has shared a crushing new single today via Polydor. It's plain-speaking, emotionally powerful, and (as always) universal as a ballad. The single comes after heart-wrenching 'All For You' breaking into the UK Top 20 and the news of a UK headline tour in March 2023, with a landmark performance at London's KOKO. 'All For You' focused on loss tinged with a hint of regret at your own behaviour, but 'I'll Be Waiting' deals with the frustrations that come with desperately hoping someone close to you can change.
Speaking about the single, Cian says: "It's a story of waiting for someone you love to show up, but they tend to not show up when you need them. I didn't want to have a relationship with my dad as a child, he was a horrible person, but also when you're a kid you still want your dad to care." The single teaser alone has generated over 5 million views already across social platforms. "Everything I post at the moment is like 'that's cool, great your tour is sold-out, but when is I'll Be Waiting released'?'" Cian laughs. It's well worth the wait, what an intense vocal performance.
Laytha, 'Still'
Advertisement
The Irish indie-folk duo have dropped their harmony drenched self titled debut album today, evoking the sound of Saint Sister, The Staves, The Henry Girls, Wildwood Kin and more. The album was recorded with producer Declan Legge (SOAK, Jealous Of The Birds), and finds the duo showcasing their incredible melodies and paralleling vocals. The album from the Enniskillen-based duo covers the economies of relationships, shared and broken, the rugged landscape of Ireland, familial bonds, womanhood and new beginnings.
'Still' sits on a bedrock of beautiful string sections, violin, acoustic guitar and light percussion - plus piano melodies. The textures are incredible rich, and then the duo's angelic, otherworldly harmonies are introduced to croon about loneliness. "I think you should try this/take your time, redefine loneliness/All the while I will wait, I'll be close to you/'Cause I feel it too." If that doesn't give you chills, what will?
uwmami x Kendino x Pinkdef, 'Circa Circa Circa Circa'
The insanely talented producer has teamed up with Dublin rapper/singer-songwriter Kendino and Waterford's Pinkdef (formerly known as CHAHYLD) for a double release. 'Circa Circa' with Pinkdef and 'Circa Circa Circa Circa' with Kendino and Pinkdef are extensions of each other and linked together within uwmami's full project, which will be released early in the new year. The EP features Selu, Luthorist, Vanessa Alto, Xei, Omo Aston and Awesimon.
'Circa Circa Circa Circa' is brimming with rich electronic sounds, warped and morphing into every genre imaginable before the vocals ooze us into the track further. "You're lonely/ Ah, Ah, I want you" repeat throughout as the ambience changes and progresses, pulling the listener into a pool of fizzing soundscapes. It's an exciting collaboration that paves the way for future uwmami work, long awaited by her fans (US!).
Matt Taylor, 'Stay'
Instantly captivating, the Irish musician's new song arrives as a sucker punch of unapologetic, anthemic pop. Arriving on the heels of his sophomore EP April 13th, 'Stay' marks a new chapter for this ever-evolving artist on the rise. The Dubliner pulls inspiration from the energy and courage of SOPHIE, plus the storytelling and songwriting of Taylor Swift and Lorde - all with a unique, distinctive (and always fun) twist.
Advertisement
"'Stay' was written in the aftermath of my last EP, when I wanted to get away from all the lil sad boy vibes & enter my dancing fiend era," Taylor shared of the single. "It's been a while since I've felt this good on my own. It's been so freeing to have more time to invest in friendships and myself. I just want to document how I'm feeling at the moment, and Stay is the embodiment of everything I want to be right now. It's the most pure pop song I've ever written & I'm proudly owning it."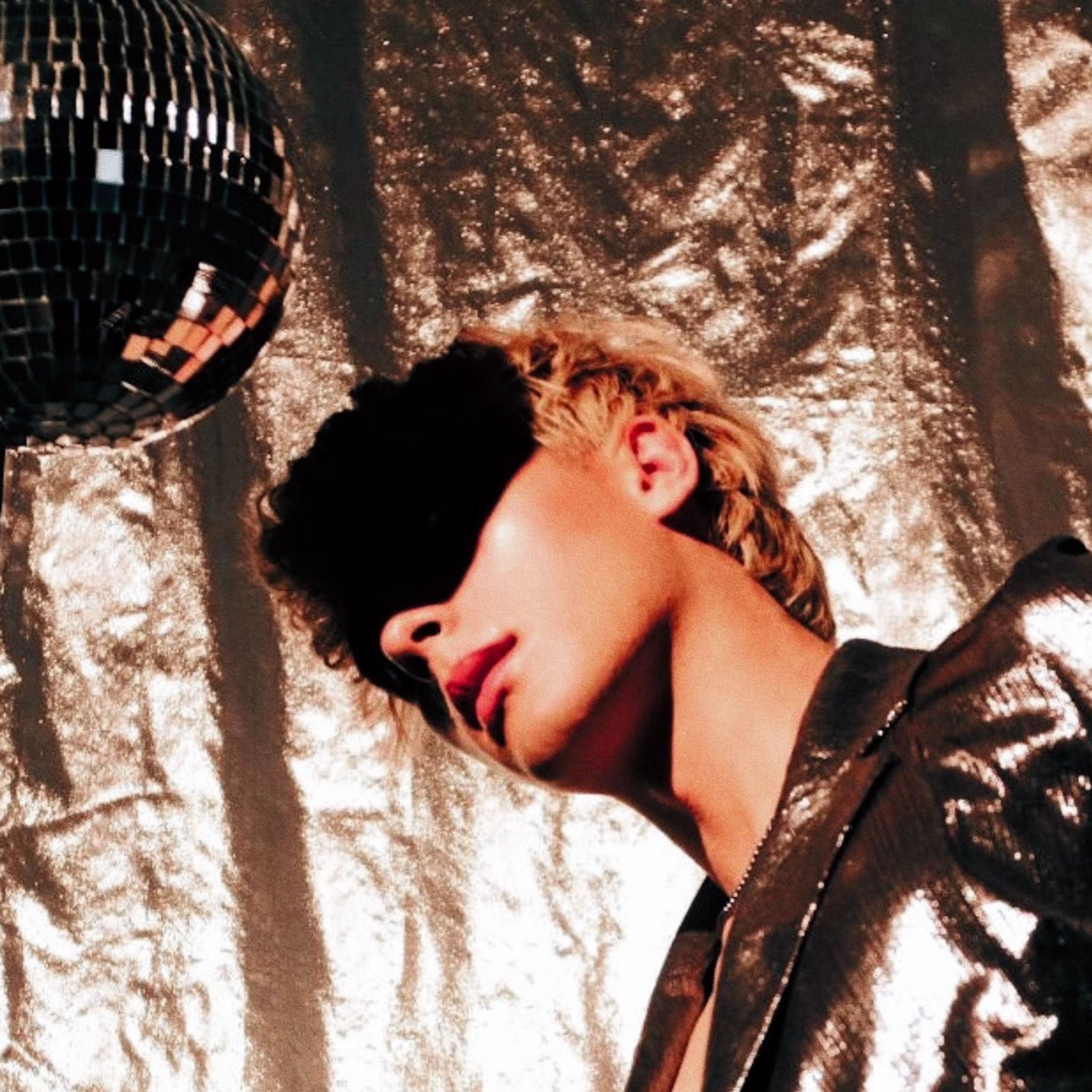 New Pagans, 'Karin Was Not A Rebel / Fresh Young Overlook'
The Irish indie-punk group will release their second album Making Circles of Our Own on February 17th 2023 via Big Scary Monsters, with the band dropping a double single to celebrate. The quintet - composed of Lyndsey McDougall, Cahir O'Doherty, Claire Miskimmin, Allan McGreevy and Conor McAuley - have streamed tracks six and four from the album. 'Karin Was Not A Rebel' celebrates the underrated and overlooked artist and designer Karin Bergöö Larsson, one of the foundational modern interior designers. Highlighting the beauty that Karin brought to the world, the triumphant new single presents a key theme in Making Circles of Our Own - a celebration of people proud to be themselves, resisting the constraints of others, and who left behind a legacy of creation, exemplars of hope.
In contrast, the more melancholic 'Fresh Young Overlook' is a love/hate letter to the music industry. Being a working musician is all-consuming, and every aspect of life is infiltrated: and for New Pagans, the only acceptable response is to seek the joy in life as far as possible.
Eoin Ryan, 'When It Rains'
The bassist for the young Limerick punk band 50 Foot Woman, has dropped the exquisite new single, 'When It Rains'. The track follows the release of the young singer-songwriters sophomore EP Fog Man, earlier this year. Recorded in Music Generation Limerick as part of their forthcoming compilation album, the 17-year-old has dubbed this new release his "most expansive" track, claiming that the use of synth has opened up "a whole new door" to something he hasn't explored before.
Advertisement
'When It Rains' showcases the young musician's expert lyricism and guitar abilities, oozing an indescribable Gary Lightbody and Morrissey meld. A much more mature sound than his age indicates, Ryan is clearly lightyears beyond his age in talent, with his dedication to his craft evident in this single, as well as his other solo-work.
"I'm quite proud of it," Eoin says of 'When It Rains'. "Although I've been playing the track for almost a year now, I still enjoy it and hope that the lyrics resonate with the listener in whatever way they interpret it. It feels good to finally have it out there, either way. It's being released following a long patch of silence for my solo output, so I'm hoping to keep the ball rolling and have more music in the works!"
Eoghan Ó Ceannabháin, 'Dublin City Fever Dream'
The Dublin-based singer, songwriter, and multi-instrumentalist released his stunning debut album The Deepest Breath this week, and 'Dublin City Fever Dream' is a standout. His musical roots are in sean-nós singing, having grown up listening to Sorcha Ní Ghuairim, Seán 'ac Dhonncha, Colm Ó Caoidheáin and other greats from the tradition. He is also influenced by folk singers from the English language tradition such as Liam Weldon, Luke Kelly, Anne Briggs, Margaret Barry, and Thomas McCarthy. 'Dublin City Fever Dream' opens with: "Trudging up Grafton Street/I've got the lead bound to my feet/Dublin city's caving in/Caving in on me," before Ó Ceannabháin delves into love, anxiety and the heaviness of his hometown in effortless, fascinating detail. "'Don't let the bastards get you down,' he says to me as much as himself" is an epic line.
Recorded, mixed, and produced by Alex Borwick at Hellfire Studios and at his own studio, The Deepest Breath features Eoghan on vocals, concertina, flute & clarinet; Ian Kinsella on guitar & vocals; Kaitlin Cullen-Verhauz on cello & vocals; Ultan O'Brien on fiddle, viola, & vocals; Conor Lyons on bodhrán & vocals; Alex Borwick on keyboards, piano, electric guitar, trombone, & synthesisers; Muireann Ní Cheannabháin on vocals; Saileog Ní Cheannabháin on vocals & piano; and John Francis Flynn on guitar.
Human Virtues, 'Endlessly'
Advertisement
The song from the rising singer-songwriter and producer (Wicklow's Eoin O'Faherty) deals with themes of hopeless love and the difficulty of moving past relationships that don't make you happy. Told over a compelling guitar melody, Human Virtues starts: "My eyes that lie, my foolish grin/my insubordination's wearing thin/I'm out of line, I know I am...what if I win? And everything I worked for dies with it/Can I begin again?" With soaring harmonies adding texture and richness to his words as the track moves forward, there's something deeply endearing about his voice, a comforting quality we can't describe.
The 21-year-old performer has been releasing music under the banner of Human Virtues since 2018, steadily gaining experience in songwriting and artistry. The music of Eoin delves into themes of love, loss and Eoin's personal struggle with anxiety and depression. Human Virtues has recently been selected for the TiLT development deal, run by John Barker of Dublin City FM and Sound Training Productions. This deal includes a performance slot in TiLT's artist showcase event held in the Button Factory on March 28th 2023.
George Houston, 'Undesired'
The exciting Donegal artist asks a key question on his new focus track: "Do you think it turns me on to be so damn undesired?". The listener is taken through the stages of grieving a lost relationship as each song is treated with a different approach to genre and feel. 'Undesired' in all its glory is another triumph in finding beauty in the sad and ugly aspects of life we try to keep hidden from view. 'Undesired' is a luscious soundscape, comparable to the heavenly tracks of Fleet Foxes with bright backing vocals and a rich vocal lead likened to the deep melodies of Lana Del Rey. The unique sound hooks the listener in, drawing them to the memorable alt-pop chorus lines with a climactic conclusion.
Genres like Americana, vintage pop and folk rock were amongst the strong influences to the musician; he looked to artists like Kate Bush, Fleetwood Mac and David Bowie as inspirations for the songs forged on the eleven-track album. George Houston is bringing us to a dream-like world with rich vocals, twinkling synths and booming bass in his second eclectic pop LP.
Jape, 'GOODBYE HIGH'
Taken from the Sweden-based Dubliner's new album 9K HI, Vol.1, 'Goodbye High' starts with a down-tempo electronic beat, muffled in the background and paired with an almost solemn, melancholic feeling. Much like the title suggests, it feels like a slight comedown or farewell to a feeling of euphoria that was captured as a magical moment, suspended in the air. Richie Egan adds subtle embellishments as the track ploughs on, but it's ultimately a song on the album that allows you to sit still for a minute and have a moment of quiet contemplation.
Advertisement
"Self-described as music that you found on the floor of a rave, that about sums up the record's sound – a stripped back, fuggy sound reminiscent of Richie Hawtin's minimal techno Plastikman or the ambient fuzz of Aphex Twin," Will Russell said in his review of the new album today. "Jape, the only artist who has bagged two Choice Music Awards, continues to metamorphose magnificently."
Fizzy Orange, 'Rise and Shine'
The latest single from six-piece lo-fi group Fizzy Orange comes off the back of their last single 'Cafe Continental', a self proclaimed "Dublin Odyssey". Brimming with soul and nostalgia, Fizzy Orange are changing things up again for their eighth single. 'Rise and Shine' was recorded with Dan Fox (Gilla Band) at Sonic Studios, Dublin and mixed and mastered by long-time collaborator Karl Barnes. The track is Fizzy Orange's attempt at a Rocksteady Reggae groover. "Think Studio One, Alton Ellis and Delroy Wilson," the band suggest. We're loving the brass section, breathing fun and life into the track with a playful, laidback charisma that's getting them noticed.
As with all their singles so far, 'Rise and Shine' was recorded with analogue equipment, and mastered straight to 2" tape. Fizzy Orange are due to announce London and Dublin live performances before the end of the year, along with a heap of new music. Stay tuned for more.
Klubber Lang, 'The Sad Professor'
Advertisement
Ciaran McGoldrick, Ciaran Tallon, Fin O'Leary and Ronan McHugh return with a new single, following on from May's 'Make Amends'. The Dublin outfit are continuing down the path of unrelentingly visceral rock tunes, garnering supporters at home and abroad as well as signing with FIFA Records. They recently gained much-coveted tour support slots with fellow Irish heavy hitters Kerbdog.
Like previous singles 'Sleep Well', 'I Will Not Wait', 'This Place' and the aforementioned 'Make Amends'; the Irish noise merchants' latest offering has the trademark pounding rhythm section, inventive guitar riffs and the unique vocal delivery of frontman McGoldrick. Once again, the combination has delivered another original and compelling strain of rock on a brimming scene of guitar heroes on these shores.
Crown the King, 'Reel To Reel'
Their new single, the rising pop-punk act tell the story of a friend who is dealing with emotional turmoil but is attempting to carry on as if everything is fine. As the mask slips, vocalist Daniel Gannon asks the protagonist to "Tell me how you really feel". The raw track was written and recorded with producer Stephen Youster in Clomantagh Castle, a 15th-century tower house located near Freshford, County Kilkenny in Ireland. 'Reel To Reel' marks a departure from the high-octane punk demonstrated on their debut EP Groundhog Day earlier this year, in favour of a more intricate stripped back soundscape that still retains the bands signature storytelling and polished production.
"The recording process for Reel To Reel was entirely different from every track we've done so far." says drummer Jamie Doran. "The space we recorded in was so unique that we literally had to stomp around shouting to find the spot in the castle with the best acoustics for each part of the recording process. For drums we ended up in a tiny landing at the top of the stairs, with a sound so big that we used a microphone on the floor below. There was a winding stone stairway that offered some of the best natural distortion and reverb on a snare I've ever heard. It was a rewarding experiment in sound".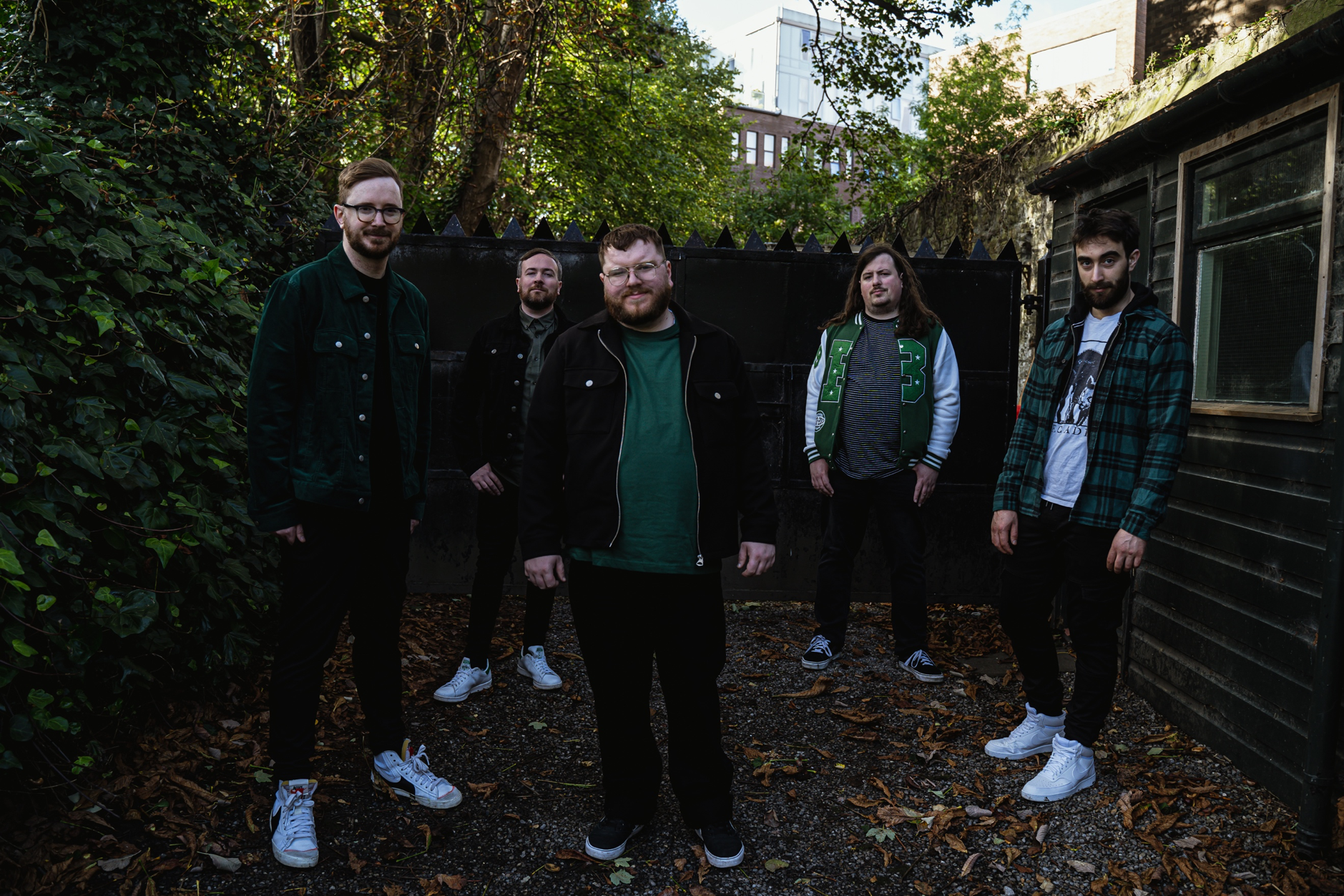 Doppler, 'Wait A Long Time For You'
Advertisement
Up-and-coming outfit Doppler have unveiled the snooker-themed video for their third single. With renowned Raph Dziubinski (Joe Cocker/ Average White Band/ Simply Red) on percussion and Kevin Donnellan (BRÍDÍN) laying his incredibly rich and diverse sound on fiddle, 'Wait A Long Time For You' was completed in just a few days. The song is about waiting for something to happen in your life but then nothing happens, basically. International dates and festival slots for 2023 are on the horizon for the six-piece alternative folk/pop-rock act, so keep your eyes peeled.
"The subject matter in 'Wait A Long Time For You' attempts to address the complexities of melancholy, a recurring theme for Doppler," lead singer Jamie Mulrooney explains. "Mick Dempsey and I put this together over a Sunday afternoon lyrically. We wanted to integrate elements of time into the melancholic atmosphere of the lyrics to juxtapose the upbeat feel the music has, similar to the idea of Alone Again Naturally by Gilbert O Sullivan.
Zuchley, 'The Deep End'
Opening with the sound of rainfall and a light guitar riff, Zuchley's new tune becomes instantly captivating as his layered falsetto vocals hit. 'Point Guard MVP NBA' and 'Nothin on My Mind' were his only other 2022 singles, following 2021's 'Today', but his latest track is full of potential. Delving into yearning and regret, it's diaristic beyond belief. "I should have known it was over, over/I could have told her I love her, love her," he sings, before an unreal brass section sprinkles a more carefree feeling onto the confessional single. "One summer evening/My heart is beating, I'm off the deep end, the deep end," he repeats. The guitar melodies over gentle percussion in particular provide the perfect springboard for Zuchley's soporific vocals. We also love the dog barking in the distance at the end - it's oddly personal/homely.
ANAM & James Malone, 'Wait For Me'
We love a good collaboration, and these two nailed it. 'Wait For Me' is a combination of soulful pop soft rock and funk, adding a powerful male lead, soulful female harmonies, strings and a euphoric guitar solo. These elements are locked into the groove with a melodic baseline and dynamic drum beat.
Following the success of James Malone's previous releases 'Give It Up' and 'Lost In The Good Times', he's has teamed up with ANAM, a new upcoming Irish soul artist to create an expressive love song paying homage to those waiting patiently to be with their love once again.
"We're so thrilled to share our new tune 'Wait For Me'," AMAN (Ciara Henry) says. "As we sat down on a lovely Summers day we thought about those in long distance relationships who are willing to wait for their love with hopes that their partner would wait too. We wanted to ensure this song was emotional and memorable, giving the listener fellow feelings for those waiting for their love."
Advertisement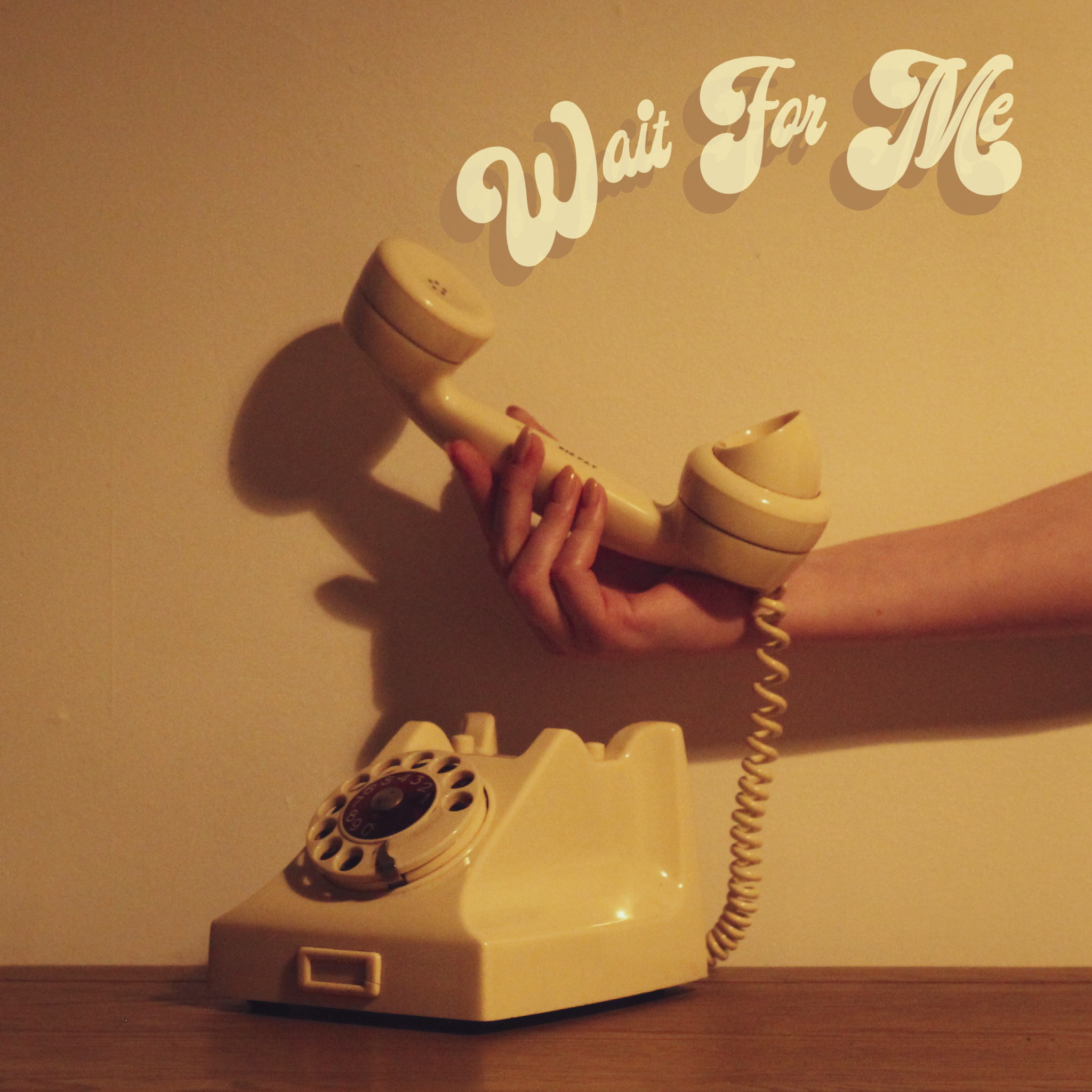 Scustin, 'The Candyman'
Basing their sound on "imagining what would happen if Blindboy, Mike Skinner and Jamiroquai went for a boozy night out in Bray and wrote an album about it," the quartet are back with another fantastic single. Already part of Scustin's incredible live set, 'The Candyman' tells the tale of two argumentative patrons of the Irish music scene who meet at their favourite music venue. Pints are flowing, accusations are made and chaos ensues. Immersing the listener in Scustin's world through interactive storytelling, atmospheric guitar textures, funky rhythms, spoken word and catchy melodies, 'The Candyman' adds another level to this band's incredibly unusual approach to recorded music. The four-piece hope to release more music early 2023 and return to an Irish tour in April/May time.
Rebekah Fitch, 'Ready Now'
Belfast-born Rebekah Fitch has released the spine-tingling new single 'Ready Now', her second of the year. The sultry-pop melodies thrive in this track, soaked with synth and dreamy harmonies. Gaining more and more traction across Ireland and the UK since her debut EP, Broken Mind, was released in 2018, the singer keeps her audience interested with thought-provoking lyrics and genuine curiosity throughout her releases.
'Ready Now' is the perfect display of Fitch's idyllic vocal, and her growth as a singer-songwriter. "I'm questioning the worth of the blood in my mouth/It would be easier without" - displays only some of the intricate lyricism in this seemingly effortless track, demonstrating her ability to hide serious themes in distractingly ethereal melodies.
Rews, 'The World That Left You Behind'
Advertisement
Amassing over 10 million streams on Spotify, the alt-rock force, REWS, is helmed by the multi-instrumentalist, Northern Irish singer, Shauna Tohill, and a revolving cast of her musically-inclined friends. 'The World That You Left Behind' marks the collective's third single of 2022, after a two-year break following their 2020 album, Warriors. Heavy, yet upbeat, the single is led by powerful vocals, incredible guitar riffs and triumphant drums. Verging on metal at times, the singer draws it back to heavy rock with stunning harmonies and decadent belting. Catchy melodies and lyrics help to keep the single firmly in your head – an unusual earworm. "Keep a light on/Fight on/I'm on the edge with you," will ring around your head for hours to come.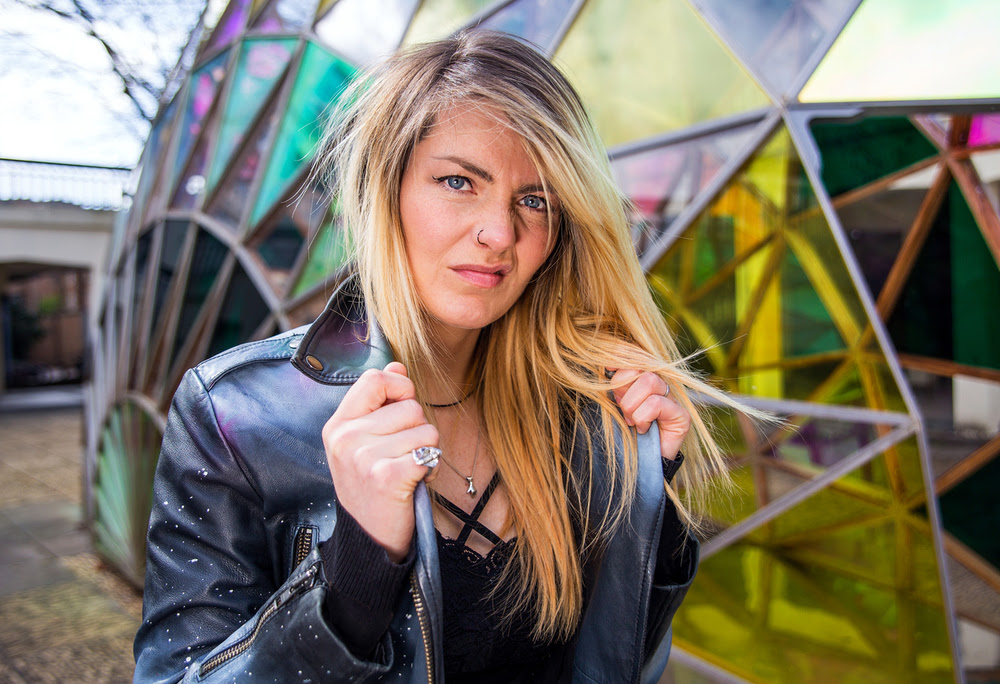 Aine O'Gorman, 'These Empty Rooms'
'These Empty Rooms' is the latest release from West Cork singer-songwriter Aine O'Gorman, written as a powerful tribute to her late mother Margaret O' Gorman. The haunting song traces grief and living with the empty spaces left behind by a loved one lost. The piece opens with the focused intimacy of Aine's voice and piano and the song then gradually soars to a huge emotional and cathartic outpouring of love and mourning. The moving string section is also played by Aine and the pedal steel, drums, double-bass and harmony are performed by Martin Leahy with great sensitivity.
Aine's last release, 'The Poor Ground', was a collaboration with Victoria Keating and had a huge emotional reaction both in Ireland and Canada. Written about the grim discovery in the Mother And Baby Home in Tuam, Co. Galway in 2017, it made it onto the RTE radio 1 recommends list for two weeks. World renowned folk singer Christy Moore dubbed it "beautiful...terrible...the beauty holds me there as the horror unfolds....A tour de force."
All The Brave Hunters, 'Rising'
Galway songwriter and multi-instrumentalist Alain McFadden is set to release his debut solo EP, Painted Glass. The current member of award-winning folk group Ye Vagabonds has shared new single 'Rising', and what an impact it makes on the listener. The accompanying video, showing snowy scenes from Engelberg in Switzerland, was directed, filmed and edited by Finn McFadden. Recorded in the hills of West Cork and inner-city Dublin, Alain collaborated with producer and colleague Brían Mac Gloinn (vocals, bouzouki, harmonium, fiddle) of Ye Vagabonds, Elva Carroll (vocals), and Nick Rayner (who previous work includes records by Ye Vagabonds, Talos, Saint Sister, Anna Mieke), to help develop and bring these 5 original songs into being.
Advertisement
The musical arrangements of Alain's songs were inspired by certain elements found within folk, Indie, and traditional music. Including three-part harmonies, percussion, stringed acoustic instruments such as fiddles, bouzoukis, and guitars as well as drones from a prophet synth and an Indian harmonium.
"Rising was inspired by the idea that within every heart, there was a painted glass window, that you can look through but never fully know its warmth within. Reflecting through the glass at the darkening days of winter and by sinking into the darkness, we lift ourselves up and grow into the light."
Floorshow, 'White Noise'
The Dublin shoegaze quartet (Jessi on vocals, Sean D. on guitar, Andrew on bass and Sean McG. on drums) have unveiled their fourth single today, highlighting circumstances where people of high influence and control can often lead public opinions and actions through the media. 'White Noise' is about the ability they have to mask truths and shift perspectives to suit their own narratives.
Drawing musical inspiration from artists such as Slowdive and Sonic Youth as well as any new artists from Ireland, the UK and further, Floorshow aim to pay homage to seminal artists of the shoegaze, dreampop and noise rock genres, while also adding and elaborating as best they can to create something new. Floorshow will be playing a show with fellow Irish indie artists Tung In Cheek at the Harbour Bar in Bray on November 11th, and with Circa and Some Remain at the Sound House in Dublin on November 12th.
Emperor of Ice Cream, 'Winter Pages'
Advertisement
The Irish indie stalwarts have released their new single via FIFA Records on Bandcamp ahead of its full release across all digital platforms on November 18th. 'Winter Pages is the second single from the Cork band in as many months, and although there has been no official announcement from the emperor's camp it certainly does fuel speculation that after waiting 25 years for the band's debut long player and chart topping 'No Sound Ever Dies' , there
could be another new album in the not-too-distant future.
This would mark three albums from the group since returning from their lengthy hiatus, if we include 2021's 'The EP Collection 93-94' , which claimed a number 21 spot in the official album charts. This latest offering, as with their recent singles 'I See You Everywhere' and 'Weather Vane' sees The Emperor's sound continue to evolve, its lush guitars and gorgeous vocal harmonies are pushed by a powerful rhythm section, with the Emperor's moving into some of the slow spacey heavy places they feel very comfortable in, for this cinematic tale of loss and lament.
Roisin El Cherif, 'Without You'
According to El Cherif, "Without You is about finding yourself in loneliness, missing someone and going through it", and marks the first single from her upcoming album. Featuring a trippy electronic beat, the musician's lush vocals are layered for dramatic effect above simple piano chords. Jake Curran, who plays with Julia Michaels and Niall Horan, sent a demo and Roisin wrote the lyrics and melody for it during the lockdown.
It was further produced by Danny Lanham, producer for Denise Chaila, Hazey Haze and more. The troupe shot the music video in Thailand, emphasising the lone spiritual journey we go through when we're missing someone. Roisin came onto the Irish music scene as a singer-songwriter in 2016 with her first offering, 'Kerosene'.
Vernon Jane, 'Origami'
Advertisement
Dancy alt-indie beats permeate the latest single from Vernon James – 'Origami'. The jazz-punk band based in Dublin aren't ones to shy away from risqué lyrics as demonstrated from the beginning, in their debut album The Ritual of Love Making, and now in their latest release. Bringing themes of intimacy, vulnerability, aggression, and shame through their music, the group uses the sensual vocals by lead singer Emily Jane, to their advantage.
Getting ready for Friday night out? This track is the perfect on to get your blood pumping and in the mood for a boogie.
Bríd Lyons, 'Mother'
Kilkenny-born singer, songwriter and folk musician Bríd Lyons brings soft, emotional lyrics to a backdrop of beautifully traditional instruments, aided by a strong vocal. Influenced by artists like Hozier, Lisa Hannigan, Saint Sister and Anna Mieke, 'Mother' marks the first release by the artist of 2022. Ethereal melodies and complicated fiddle lines and bodhran beats give this track an unusually complex Celtic sound.
Since starting on her solo venture with her previous single 'October' released last year, the singer has played a number of prestigious gigs such as the Ruby Sessions, and has supported Irish folk giants such as Lisa O'Neill, Rónán Ó'Snodaigh, Myles O'Reilly and Jerry Fish. With 'Mother', a new level of maturity and dedication to her solo-work emerges, hopefully seeing more tracks emerge from the artist.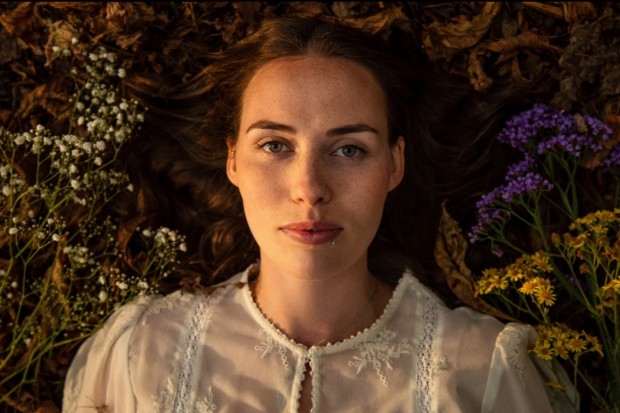 Bambie Thug, 'Tsunami (11:11)'
Advertisement
The explosive new track follows 'Headbang' and 'Kawasaki (I Love It)' from earlier this year. Blasting into speed with intense electric guitar riffs and a rock edge, electronics and hip-hop flows bring it to life. "I'm a tsunami, I'm a tidal wave/I destroy everything in my path/no one's safe/'bout to hit you like a hurricane/I'm about to hit you like a motherfuckin' hand grenade, they declare. Submerged in hedonism, the independent artist takes a genre fluid mix of Hyer-punk, avant-garde electro pop and forges it with sex positivity, freedom and the occult to encourage us to open the gates of self expression. Once you listen, it'll be hard to stop. It's pure passion, rage, raw confidence and savagery. Long may it last.
Daithi, 'Atali'i'
The critically-acclaimed electronic artist is back with more music, prolific as ever. Having just released his third studio album I'm Here Now via Strange Brew, there's nothing holding him back from unleashing more excellent offerings to his fanbase. His latest work speaks to where Daithí is in his life at the precise moment you're reading these words, in addition to his experience of the past two years; a time that challenged just about every living creature on the planet in ways nobody could have imagined. 'Atali'i' is beautiful, coming on the heels of 'Moonlight', 'Familial', 'Sunset' and more. His Button Factory show garnered rave reviews, and it's easy to see why. The new single appears simple, but builds in momentum, depth and layers until the audience are fully immersed in his world. It acts as the opening act from Atali'i O Le Crezent, a short film by Brendan Canty premiering at the Cork Film Festival next Wednesday, November 16th. He worked with his best friend on the track, and the passion is palpable.
Ouida feat. JYellowL, 'Belong With You'
San Francisco artist Ouida's music blends influences from jazz, alternative R&B and neo-soul with anthemic pop melodies and warm, visual lyricism. With Arlo Parks lyrics and Joy Crookes' honey-toned vocals, 'Belong With You' is gospel-like in its adoration of soul. Kildare-based rapper JYellowL's verse sounds epic on the song, fusing with Ouida's stunning vocals and adding a layer of charismatic goodness to the thrillingly romantic song. The 'Ozone' rapper says: "You had no energy for me when I said I love you/you didn't believe I could love that soon/'Guess you don't believe when I tell the truth." Battling commitment, lust, loneliness, fidelity and infatuation, his verse shows off his own vocals as well as his irresistible flow.
Kormac feat. Jafaris, 'Ondes'
Advertisement
The producer wrote a full suite of material for an orchestra to create new album Equivalent Exchange, featuring a host of collaborators including Loah, Eimear Noone, Jack O'Rourke and Stephen James Smith while working with acclaimed artist, Maser, on artwork and show visuals. 'Ondes' features Dublin rapper Jafaris, and starts with intense instrumentals, strings, and ambient sounds before electronic embellishments kick into gear. It's electrifying seeing the Zimbabwean/Irish talent spit bars over the frenetic beats: "Obscure, sweet talk make the devil man see pure...see more stray dogs than a pound has...don't bother talkin' if the bark don't come with the bite," he raps. It's full of angst, powerful cockiness and epic wordplay.
Micah, Running To You'
Oozing naughties power ballad vibes, Micah's latest single demonstrates just how powerful the singer-songwriter's vocals are. The well-rounded performer has spent many years working in the industry after graduating from BIMM, finally making her solo debut in 2019 with the single 'Forever'. Back with her third single of 2022, 'Running To You' captures the essence of power ballad, club classic, rarely seen in the modern musical landscape, but sorely missed by '90s babies around the globe.
It's anything but surprising that Micah works as a vocal coach by day, with her crystal-clear vocals fronting this belt heavy track. Dripping with synth, this is exactly the kind of track you'd want to hear on the dancefloor.
Myles O'Reilly, 'She Looks After Me On A Sunday'
Advertisement
The beautifully delicate track 'She Looks After Me On A Sunday' comes from Myles O'Reilly's latest musical offering, the album, An Ode To Soft Landings. An ethereal, warm and welcoming instrumental, the piece could easily lull you to sleep, with restful synth settling over stunning strings. This is the second album to come from O'Reilly this year, with Cocooning Heart offered up back in June.
Listen to the playlist in full below.