Listen to some of our favourite new Irish tracks of the week below!
Clara Tracey, 'Jane Birkin'
The Northern Irish musician announced her debut album Black Forest this week, which will be released 21st October on Pizza Pizza Records. The alternative indie act is currently splitting her time between Belfast, Dublin and Paris, having shared her freedom-themed new single 'Jane Birkin' alongside the announcement. The video for the track was shot and edited by Clara and M(h)aol's Jamie Hyland.
Always one to bring a unique "libertarian and feminist slant to her music"; 'Jane Birkin' takes influence from the actress and singer. About the song, Tracey says "it isn't an ode to thee Jane Birkin per se - it's more the androgynous nonchalance and freedom she represents in an era where women were just starting to free themselves. It's a fantasy about moving through the world with confidence and having the courage to fantasise about whatever you want just as much as it is about that iconic New Wave aesthetic. Musically it was a bit of a departure from the way I usually write songs. I had just gotten a Nord and was experimenting more with Ableton so it was conceived as a full band not a piano arrangement from the get go. It was fun recording it in the studio especially after Dan added in the lazy sixties guitar.
Gilla Band, 'Post-Ryan'
The Dublin outfit are back with another taster of new album Most Normal (out October 7th) with boundary-pushing new track 'Post Ryan'. The animated visual was directed by Michael Speed and follows on from previous, equally riotous singles 'Eight Fivers' and 'Backwash'. Propulsive, impulsive and energetic, Dara Kiely's vulnerable lyrics are hypnotic as he self-deprecatingly confesses: "I'm just the same prick". Beginning with growling levels of static noise (a classic Gilla Band trait), an intense drum beat builds up anticipation on the album closer. The beat has been taken from 'I Ran' by Flock of Seagulls.
Advertisement
"Our friend Ryan (Leas) turned 30 during lockdown and we were asked by his mates to make a track for his birthday," Kiely explains. "We wrote and recorded 'Happy Birthday Ryan' (a hair metal attempt penned by our secret Hard Rock alias, The Whisky Guns). Right after that we came up with the bones of what is now known as Post Ryan. This probably took the longest time out of all the tracks. The words of the track were originally really silly. The lads wanted me to get out of my comfort zone and write something really direct. Felt very naked. I had to leave the room when I showed them my demo of the new vocals."
Local Boy featuring Hotgirl, 'Control'
Taken from Jake Hurley's new album Local Boy Climbs The Ladder, 'Control' sees the experimental indie-pop Dubliner try to exert control over his life when the rollercoaster kicks off. He's got to learn to let go, but will he manage? His new album (out today) is the culmination of a trilogy of releases, which started with his 2019 EP Local Boy Ruins Everything, and aims to give insight into Local Boy's day-to-day life. Hurley is joined on 'Control' by up-and-coming Drogheda rock artist hotgirl, with whom he has been working extensively, playing bass in her live band and recording and mixing her unreleased debut EP.
"Realising that we have to accept defeat sometimes and just let go is a hard pill to swallow for many twenty somethings growing into adulthood and to me that also means having to accept that we can't be our young, carefree selves all the time anymore. Jake's ability to turn this not so fun subject into an easily digestible and incredibly enjoyable listen is what makes this song special and it's exciting to get to be apart of it," Hotgirl said.
Chris Kabs featuring JyellowL, 'No Joke'
The innovative producer/artist has teamed up with Dublin hip-hop juggernaut JyellowL on a powerful new single, out now via RoughBones. Ireland's R&B/Afro/hip-hop scene has evolved into a fierce, multi-faceted arena with key voices emerging as vital players, and this pair are delivering a major contribution to the thriving landscape. In addition to producing the likes of Tolü Makay, Coolio, Hudis, JyellowL; Kabs has contributed music to Normal People, Fifa 20 and Ozone. He has just signed a licensing deal with Pure Sync Inc in London, which will see his music placed on wider global platforms. Stay tuned for his new EP, coming in 2023.
Advertisement
"It has been interesting to observe how some creative individuals compromise their creativity for clout and attention, or to sound similar to this or that artist," Chris Kabs says of his artistry. "And I get that following rules work for some. But I am a visionary and am led by my own innovation, I chose to be true to myself and create my own lane and vibe, and then let the audience decide. Jyellowl is my musical brother, he gets it, and that's why his flow 'I don't follow I pioneer' resonates so well on the track. We are pioneers."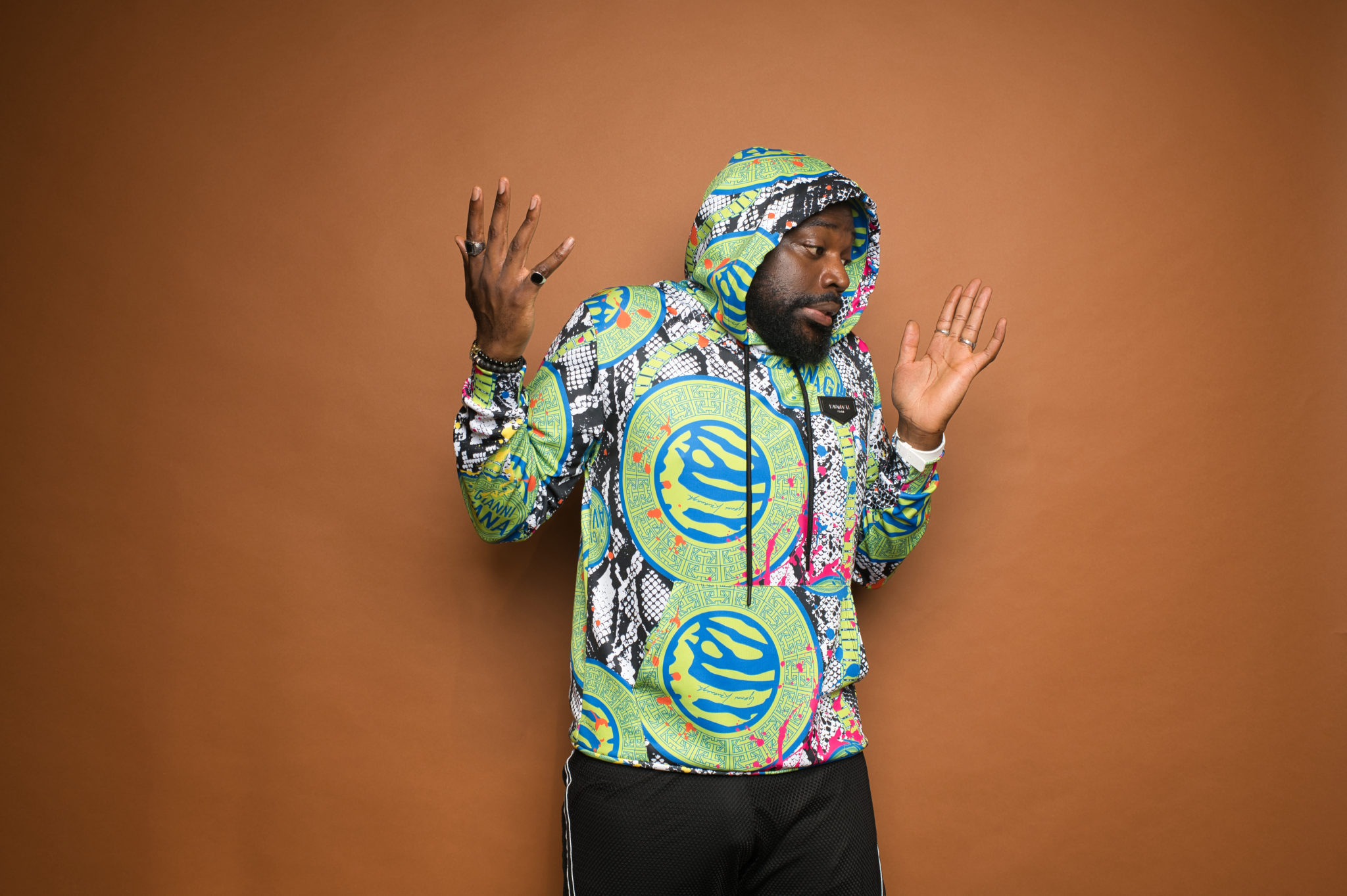 Skinner, 'Commander Trainwreck'
DIY slouch rock musician Aaron Corcoran (Skinner) is back with another grungy, new wave banger that transports you to the past. The 24-year-old has nailed a specific, nostalgic sound while infusing the experiences of young adults in Ireland to his lyrical arsenal. "Maybe just another day of laying in bed will recover all the nutrients that leak from my head/my mind is stale, my skin is pale, I'm staying up late watching internet fails," the guitar-driven 'Commander Trainwreck' starts. "Slowly drag my body from the back of my room, I'm so sick of everybody telling me that I'm doomed."
About the burnout-themed single, Skinner says, "I was let go from my shitty office job that I hated. I thought, 'This is great, I'll just take some time off and spend it writing music then I'll get a new job', but it didn't really work out that way. I ended up sitting around the house all day in my underwear watching stupid YouTube videos and becoming really depressed. I was sleeping for 16+ hours a day and not seeing anyone to the point where my dreams felt more real than my reality. Everyone around me just thought I was becoming this huge waster but I was dealing with some complicated stuff and I needed that space to figure it out."
Elaine Mai and MuRli, 'Ready'
Two of Ireland's most exciting artists, Elaine Mai and MuRli, have created a soaring, empowering electronic banger with epic dancefloor roots. The duo were brought together as part of Jameson Connects, challenging the two artists to create a new song to be performed live for the very first time at All Together Now festival. The outcome is the upbeat and inspiring song 'Ready', with MuRli's stunning vocals and Mai's intense production. The track was created from a guitar sample by MuRli that Mai expanded on to produce the rest of the music. Once MuRli added the lyrics and vocals, the synthpop track was ready to be performed. Thematically, the track draws on the reality of aspiring for greater things in spite of the cards one's been dealt. 'Ready' is your new antidote to procrastination.
Advertisement
Kynsy, 'Simple Life'
Dublin-based musician Kynsy released her brand new EP Something To Do With Love this week, alongside the video for 'Simple Life' and news of a UK & Irish tour. Infectious new offering 'Simple Life' song tackling the confusion of love and the nagging second thoughts that come with the throes of such an intense relationship with woozy percussion and a circling hook to get you dancing as a means to shake it all loose. The visuals see Elishka Lane drifting around a club watching Kynsy perform, while the Sleazy Taxi Man is played by Gary Byrne.
On the video Kynsy says, "I really like keeping my videos fun. Simple Life is directed by Eilís Doherty and together we had a great time concocting a nightmare scenario for Elle, the star of the video. She's on a night out, she wakes up after a car crash with some curry chips on her lap and she's stabbed a taxi driver in the neck. Is she dreaming, or dead and in purgatory or hell? Do they eat curry chips there? Who knows?"
Maria Kelly and James Vincent McMorrow, 'eight hours'
Irish alt-folk singer Maria Kelly has shared the final release from her alternative EP, Postcards In-between. This time around, the performer joined forces with the soulful voice of Dubliner James Vincent McMorrow. From the original featherlight strumming of 'eight hours' to this electronica-infused track, Kelly and McMorrow's layered, supple vocals, stomping drums and gritty synths move the track into a fresh new soundscape.
"When thinking about these alternative versions, I really wanted to explore a remix. I think James' work is incredible, and I've admired his writing/production for a long time so I am pinching myself that he has actually agreed to do this! Hearing 'eight hours' in this disco-house universe he's created is a lot of fun (well, a dancing-while-crying kind of fun) and I can't wait for people to hear it," says Kelly of the remix.
Advertisement
Ailbhe Reddy featuring The Theodora Byrne Ensemble, 'Shoulder Blades (Choir Version)'
The Dublin indie musician has unveiled a spine-tingling live choral version of her latest single, featuring The Theodora Byrne Ensemble. The magical video was shot live at Camelot Studios in the capital. The original music video, directed by Katie Freeney for Dublin filmmaking collective CLTV, stars Sorcha McElroy and Niamh Barry. The song is a beautiful and emotional piano-led ballad that tells a story about day-to-day love.
"'Shoulder Blades' was written during a hazy heatwave in Dublin, it is an attempt at encapsulating the quiet love you can feel for someone when you're inhabiting the same space," says Ailbhe of the song. "Watching how they go about their day, drink their coffee, read their book. Just appreciating being around them."
Susan O'Neill, 'Hear Us All'
Taken from award-winning Clare songwriter Susan O'Neill's brand new EP, Now You See It, 'Hear Us All' is a folk-rock anthem that begins with an intense drum bass and O'Neill's gravelly, gorgeous vocals. "Hear us all, innocent," the chorus repeats as the musician tells a story of right and wrong, love and hate and the complicated grey area in between. "Where is your voice at, where is your mind? Are you bought for a cost, have you claimed a price?" The 6-track project was produced by Tony Buchen, who also produced her 2021 collaborative album with Mick Flannery In The Game. Now You See It showcases O'Neill's multi-instrumental talent and incredible aptitude for songwriting. The titular track and 'Truth Can Be Kind' were released as singles prior to the EP.
Slaney, 'Dream About You'
Advertisement
'Dream About You' is the latest offering from new Irish dance artist Slaney, who is proving to be a force to be reckoned with in the genre. Her latest single is yet another insanely catchy, energetic floor filler. The Carlow-born musician and actress is now based in London, working closely with her new live agent Sol Parker - whose other clients include Billie Eilish & Rita Ora. Slaney recently signed with Paradigm Talent Agency for worldwide live representation.
"Dream About You is a song I wrote with my producer and collaborator Michael Hopkins," Normal People actor Slaney notes of her fast-paced, captivating new release. With a pulsating beat and flickering synths, Slaney's smooth vocals married with slick production are the key to an impressive radio-ready dance number. "It was inspired by an emotional break up and the inability to let someone go, obsessing over them and allowing them to completely take over your mind. We wanted to marry the sadness from this experience with an upbeat dance song."
D. Cullen, 'I'm Not Leaving'
Leading up to the release of his debut album, a four-year project in the making, Dublin singer-songwriter D. Cullen has shared the music video for 'I'm Not Leaving,' premiered by Hot Press. The video is directed, edited and shot by Ian Whelan. The track is now the latest and final release from the artist's forthcoming debut album, Sing My Story, Tell My Song – due September 23. Singing over evocative guitar and spirited piano keys Cullen, also known as Darragh Cullen, tells the lyrical story of someone who refuses to give up on their relationship. Catch him perform on September 6 in Belfast and Dublin's Whelan's on November 13.
Speaking of the song, Cullen shares, "Musically, I'm obsessed with the chords in this song; it's all major 7ths and add 2s. I just love the sound of them. Lyrically, it's just about committing to someone, which is the most beautiful and terrifying thing you can do."
Aonair, 'There Ain't No Easy Way Out'
Advertisement
If The War On Drugs feature in your top Spotify playlist, this Donegal indie-rock-pop multi-instrumentalist's new single will be a hit in your eyes. 'There Ain't No Easy Way Out' is taken from Aonair's upcoming debut EP Loveheart Birthmark, out on October 6th. The new single also features his powerful, breezy escapism 80's infused guitars, heart-racing rhythms, and his warm vocals at the centre. Aonair made a splash at Ireland's summer festival run, including performances at Electric Picnic, Kaleidoscope, All Together Now, Stendhal and more. With no sign of slowing down, Aonair is also embarking on a two-month songwriting stint to the infamous Nashville this October after his debut EP release. See the '80s-driven musician perform at his EP launch show in Whelan's on October 13th. The project is sure to include huge, anthemic indie-pop releases like 'Millennial Bug', 'Bad Decisions', 'Think Twice' and more.
Meljoann, 'Rainbow Language (is for Losers)'
Following her 2021 album release H.R.— which saw a deep delve into corporate dystopia and a 7.3 rating from Pitchfork — 'Rainbow Language (is for Losers)' is the first in a series of new singles. These see the artist veer into more self-reflective territory. As always, the music was written, recorded, produced, and mastered by Meljoann. The queer anthem is curated with a large slice of bassy avant-pop. "Under the rainbow/is where the losers go," she sings, with satirical lyrics hinting at her struggle to find a safer space, embracing her sexual identity and shaking off the shackles of Christianity.
The song revisits the artist's darker days of growing up pansexual and marginalised in the theocratic rural Ireland of the '80s and '90s. The video was self-directed at home in her apartment in Brighton, using green-screen technology and computer game engines: a process the artist used to keep us all entertained in previous videos. Fans of SOPHIE, Yeah Yeah Yeahs, Arca and Janet Jackson will love Meljoann.
Joshua Burnside, 'Late Afternoon in the Meadow (1887)'
The Lisburn native has revealed the beautiful new single, taken from his upcoming EP of the same name. 'Late Afternoon in the Meadow' features Burnside's trademark penchant for looping found sounds, ancient recordings and experimental production together with the traditions of Irish folk and alternative music. The single captures the beauty and turmoil of the songwriter's home, following a character lost in the labyrinth cul-de-sacs of working-class Belfast, caught between mountain and motorway.
"Belfast was redesigned for military, social and economic reasons during the late end of the century," Burnside explains. "It was rebuilt to suit a car-driving suburban middle class, which is why the centre is mostly encircled by car parks, empty buildings, empty land and motorways twisting and rising above or below you. It is sadly apt then, that people wishing to take their own life, often choose the Westlink as the place to do it, jumping from the bridges that cross it. This song is about someone at the end of their tether. And if you are feeling this way, then I dedicate this song to you."
Advertisement
Krea, 'September Sun'
Karen Cowley, one third of indie band Wyvern Lingo, has released her soulful debut single 'September Sun' under the moniker Krea (pronounced "Kree-Ah"). The warm, piano and harp-lead track, which was inspired by Carole King's second studio album Tapestry (1971), places the songwriting and the smooth, intimate vocals at the forefront. "Two voyagers lost and estranged, you and I are forever changed," Krea poignantly opens the track, which deals with overcoming grief, both going through it yourself and watching those you love go through it. Written by Krea, and engineered, produced and mixed by James Smith, 'September Sun' features drums by Dylan Lynch, bass by Neil Dorrington, cello by Elliot Murphy and violin by Gareth Quinn Redmond.
She explained: "I started writing it last September on an impromptu sailing trip off the west coast of France, near Nantes. It was a day where the fog of grief lifted for a moment and things felt good again. It's about holding onto the good days in anticipation of the bad."
Farah Elle, 'Laundry'
The Libyan-Irish singer and composer's long-awaited debut album Fatima arrives next month, on October 7th, the day after Farah's birthday. Ahead of its release, the musician has dropped an uplifting new single 'Laundry'. The wholesome track is a tribute to her mother, Fatima Hamroush; an incredible woman who returned from Ireland to Libya in 2011 to become Minister of Health in the Libyan Transitional Government after the fall of Gaddafi. This is for the woman she calls 'Mom', with Farah Elle blending her signature Arabic-inspired, strong rock vocal with complex piano arrangements.
Advertisement
"The thing I really love about 'Laundry' is what it represents. It's one of the only love songs I've ever written and it's about how I learned what real love is from my mom," says Farah. "I came home exhausted from playing a festival, and I knew I had a pile of laundry waiting! When I opened my bedroom door, I discovered that my mom had already done all of my laundry and left it folded neatly on my bed. I was going through a rough break-up and was wondering what love was all about. That day, I realised what true love is. It's legit when you come home and find your laundry done – just because someone wants to make your life that little bit easier."
Christian Cohle, 'Another Life'
The Dublin singer-songwriter and producer has shared a video for his new single 'Another Life', directed by Tristan Heanue, alongside the announcement that his sophomore album Wetlands will arrive in Spring 2023. 'Another Life' thematically tackles love and time. The video takes influence from noir short films, working to express the different chapters of a couple's life together in a surreal way, juxtaposing dreamlike visions and moments experienced in real life. The otherworldly drama brings an element of catharsis to the audience.
Christian says about the new song: "While making the track itself I had this idea of creating an acapella but pitching, bending and making my voice sound so gnarly and disconnected until it became something else... It allowed me to connect with the song in a really profound way, by getting out of my own way with it." Cohle's 2021 debut album Holy Trouble garnered praise from international tastemakers, so we're eager to see what accolades his next offering might bring.
Lavengro, 'Where Do We Go From Here'
Advertisement
The Irish indie-pop band have been making waves with a string of catchy singles and highly energetic live shows. Hailing from Derry; Gareth, Dave, James and Jordan are gathering significant national radio and press support with their infectious melodic pop songs about real life experiences with love and mental health. Backed by PPL Momentum Fund for their upcoming releases and fresh from playing a blinder of a set at this years Independence Festival, the quartet have a busy few months ahead. 'Where Do We Go From Here' focuses on a breakup of an unequal relationship, where an unbalance of feelings causes the fissures to crack.
"The song is about the guilty and perplexing feelings of being with someone who loves you more than you love them, and the difficult process of dissolving the partnership," Lavengro offer of the song's origins.
Sammy Copley, 'Elephant'
The Dublin singer-songwriter has released his new EP Little Box today with lead track 'Elephant'. "I wish I loved as well as I can write/I wish I wrote the things I truly mean/I wish I was the sum of my goodbyes/I wish I knew what to do with in-between," the down-tempo track opens with Sammy's ethereal vocals. The chorus sees Copley declaring: "I'll be the elephant in the room if it means I'm there/I'll be the fly on your wall if it meant that I had a prayer." Describing a lover by design, full of loveliness, the gorgeously affectionate song blends twinkling indie melodies with pop inflections and diaristic confessions. It's a sweet gem in a bleak landscape. Just hoping to be in the presence of someone you hold dear, no matter what the circumstances, is quite the endearing message.
The overall project is a more polished than ever and features live drums – a first for Copley. His debut headline show for Academy 2, Dublin will take place tomorrow, Satirdau September 17th. Sammy's currently having another viral moment on TikTok with a cover of Joni Mitchell's classic 'Both Sides Now', which has seen a number of artists slide into his DMs with praise – including Bryan Adams.
Advertisement
Morning Midnight, 'Talk'
The Irish/Glasgow duo have announced that their debut album Happy Hour will be released on October 12th via Faction Records. Bedroom-pop duo Morning Midnight are made up of singer-songwriter Jordan Scott, whose personal lyrics and soaring vocals captivate, and Jess Pascal, whose background in piano, production and synthesis both ground and illuminate the group's sound. 'Talk' is a down-tempo, poignant number full to the brim of relatable themes and hypnotic, textured vocals.
"Talk is my favourite song on the album," the band explain. "It's about growing up and learning to stand on your own two feet, but also learning to deal with the insecurity that comes with making your own decisions. When you're young the relationships you have with people feel like they'll last forever but the heartbreaking reality is that as you move through life those relationships can drift or even break down, and I wanted to try and capture the feeling of coming to terms with that."
Arn., 'Sunlight'
The Donegal indie-pop artist returns with an absolute gem of a track, with the video premiering on Hot Press next Thursday. Following a slew of 2021 singles, including 'Always', 'Hard to Believe', 'Anxiety', 'Alive', 'Better in Time' and more; 'Sunlight' is all funk, groovy goodness. In his own words, it's about being "horned up for my doll", a cause we can fully get behind. An addictive bassline paired with layered, laidback vocals, Arn. is an exciting new presence. Tom Misch, Kaytranana, Jungle and Jordan Rakei fans will be foaming at the mouth for this track, trust us. Not to be discouraged by conditions out of his control (a national lockdown for two years...), Arn. took the extra time granted in 2020 to up his game and fine tune his sound. Looks like it paid off handsomely.
Drop the Shadow, 'Time'
Drop The Shadow (DTS) is the alternative music project of Irish songwriter and musician Mike Walsh. Joined both in studio and live by his brother Eric (drums), Sean Carey (bass) and other musician friends; the versatile artist returns with fresh ideas and an EP release on the horizon. With belting vocals and a nostalgic form of indie-rock guitar riffs, the compelling new single could be from any era of the last three decades - in the best way. In 2022, DTS recorded new tracks with producer James Darkin in Black Mountain Studios, experimenting with new sonic elements. Walsh is inspired by the likes of Wolf Alice, Alt J and Beach House to Alex G, creating a diverse atmosphere of tracks. The video features dancer Tobi Omoteso, aerial silks artist Rebecca Marsden and Mime performer Michael McCabe, were inspired by an original piece of art painted by Mike's uncle. The track is a page from a diary pondering the safe, predictable patterns of life and convincing yourself to chase what's true with the time you're given. It was produced with James Darkin and cinematography shot by Vincent Monahan (A Greenland Story).
Advertisement
Bradley Marshall, 'Hurts the Most'
The 22-year-old artist/songwriter co-wrote 'Hurts The Most' with fellow TikTok stars and musicians Ryan Mack and Rob Grace. The duo also produced the song along with Jimmy Rainsford of Picture This. The Dublin-based singer released his first official single in April this year, with 'Make Believe'. 'Hurts the Most' is packed with stunning vocal prowess from Bradley, we can't deny. "I miss your face in the morning, I miss those midnight drives," he begins, before describing how his own insecurities and flaws broke a relationship. "If you're gonna leave me, please don't do it slow." The piano-driven ballad is all raw power and emotional lyrics.
"'Hurts The Most' tells a story about how everything can feel and seem so good with someone but you are still not convinced that you are good enough for them," Marshall explains.
Rebekah Fitch, 'No Pressure'
For fans of Marina, St. Vincent, Baby Queen and Rina Sawayama, Rebekah Fitch's new single is all dark alt-pop at its finest. 'No Pressure' is a punchy, tongue-in-cheek critique about the contradictions and opposing tensions of youth mentality - driven but distracted, fired up but weighed down - an angsty and determined social commentary filled with intelligent satire. Compelling vocals sing of desperation over apocalyptic drums and an ominous bassline. Stay tuned for Rebekah's upcoming singles and EP release. The online landscape we're drowning in has plenty of negative effects, which the track explores with fun pop melodies.
Advertisement
|How often have you been so passionate about something, but feel overwhelmed and at a loss to do anything about it?" she asks. "There's an unrelenting sense of needing to prove yourself, make change, be an activist, show your determination and not take no for an answer, but I still sign my emails off with, 'No worries if not, whatever suits you, no pressure!'"
Waldorf & Cannon, 'Cut Loose'
From Derry and Donegal; the duo features multi-instrumentalists Philip James Wallace and Oisin Cannon. Guitar-driven new single 'Cut Loose' fuses multiple rock and indie genres with Oasis roots for an infectious catchy number. Their debut album Old Dogs New Tricks was released in January 2017 to critical acclaim, with lead single 'Rise Up' gaining radio play across Ireland and the UK. Philip Wallace (aka Waldorf) plays a Farmer Footdrum kit, guitar, harmonica and sings (at the same time), while Oisi​n Cannon plays bass and sings. Jangly guitar melodies and a driving drum beat pair with layered harmonies for a throwback hit for any age group.
"Do you ever get the feeling that you probably should have stayed in bed?" the pair ask. Waking up full of dread, going through the motions; it's all explored here.
Dylan Flynn and the Dead Poets, 'running away'
'Running Away' is a guitar driven, saxophone-soaked anthem that incorporates elements of indie-rock, jangle pop and power pop - in all the best ways. Dylan Flynn and The Dead Poets make music for twenty-somethings living in a country that completely ignores them, essentially. The 5-piece take influence from artists like The War on Drugs, Radiohead and The 1975 after meeting at college in Limerick. Delving into themes of loss, relationships and mental health; their latest is all about grief.
Advertisement
"The song's upbeat feel is contrasted by its lyrics, which I wrote last year while my grandfather was dying," Dylan Flynn explains. "The song covers themes of love and guilt, while trying to process losing someone who was so close to me. We wrote, recorded and produced the song from our small studio space in Limerick City, with help from Mike Gavin (Windings). Mike co-produced and mixed the track, while Richard Dowling mastered it."
Ways of Seeing, 'Walk Through The Crowd'
Kerry native James O'Donnell goes back in time to ponder an old past, exploring the potential for something that no longer exists as a partnership. This marks O'Donnell's first solo project after previous musical ventures with bands Hush War Cry and Dear Desert. This new project started in the attic of his childhood home where his musical journey began many years before. After converting the attic into a home studio, the unfolding pandemic provided time to flesh out years of voice notes and musical sketches. The songs exist as dreamlike stories where the subconscious voice inhabits a world of lush panoramic soundscapes.
"I wrote this song about the longing for a lost relationship," the singer-songwriter notes. "It's a song tinged with regret for something that might have been. It grapples with the idea that procrastination and indecision can stop us from seizing the lives we desire. It imagines a second bite of the cherry but ponders whether the same fear would strike again - settling with the idea of something rather than grasping it, all for fear of failure or rejection. It ponders whether the courage to act would have had made any difference, the notion that there is always more time and the false sense of security these beliefs can provide."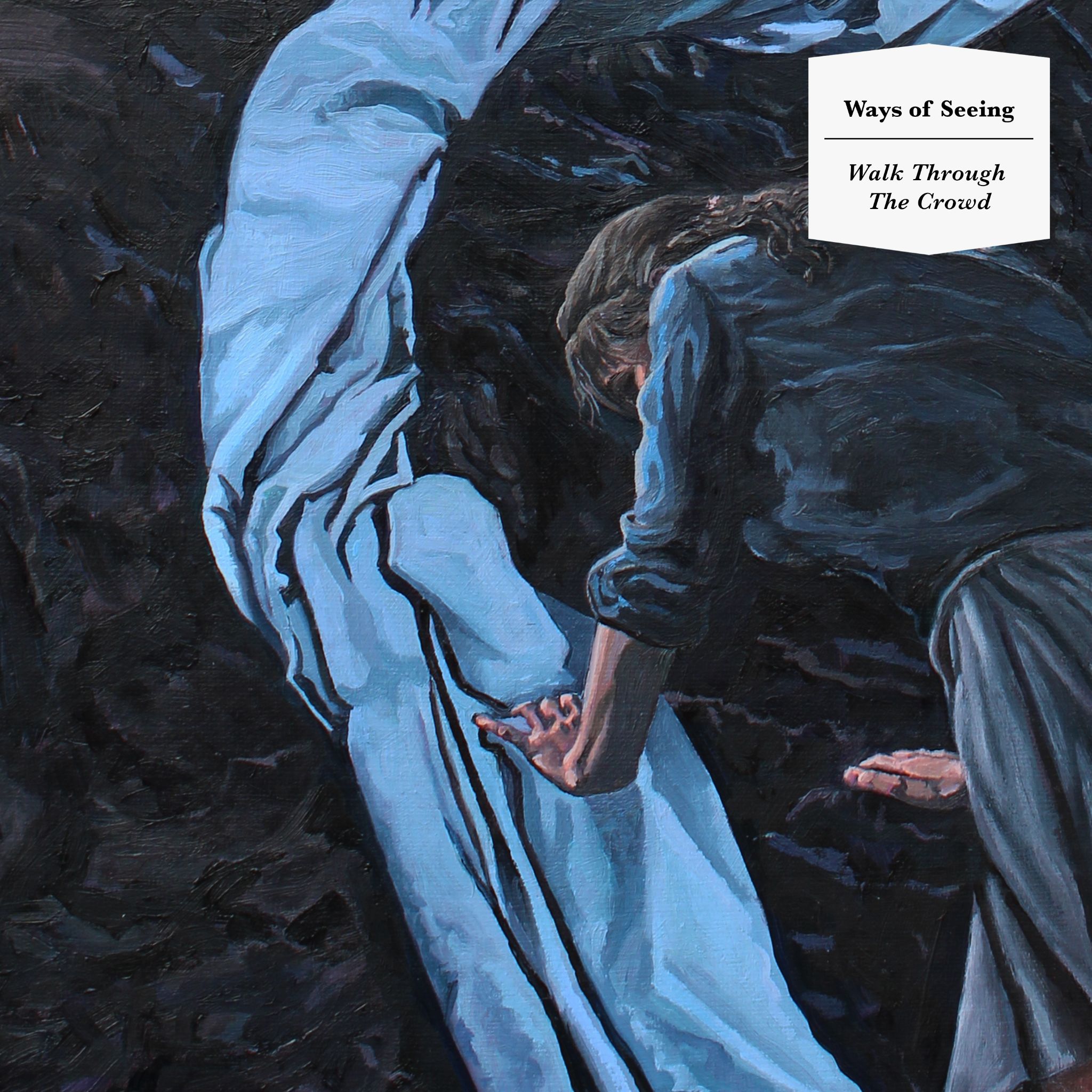 David Hope, '....and the Sea'
The Clare singer-songwriter has just released his fifth studio album, ...And the Sea. The title track introduces his gravelly, raw voice with warm instrumentation and poetic lyricism. Both lyrically and musically, this is the deepest dive that Hope has taken into his songwriting and recording. The album was recorded and produced by Christian Best at Monique Studios, Cork. The approach taken by Hope and Best to the album's production was to try and capture the performance of each song in as much of a 'live' way as possible. The title track embodies that desire, full of intimacy and authenticity. The first release from Hope in almost four years marks an evolution of his sound, of which signs were present on his last album, Tough Love (2017).
Advertisement
Reflecting on the album David says, "My new album is called '…and the Sea', and although it has a lot to do with 'The Old man…'; specifically my old man and less so Hemingway. This album is largely my attempt to find the words to deal with the loss of my father. A man I loved to the moon and back and respected deeply. He was every bit as much my Dad as he was my best friend; so letting go and saying goodbye was and is terribly hard. While in the effort to find the words to express my grief and love for him, I also found the words to finally write a song about my home county of Clare."
Lilla Vargen, 'The Lucky One'
Following 'Long Summer Nights', the singer's collaboration with Oliver Nelson, Vargen has unleashed a stunningly emotional piano ballad for the ages. Seeing a relationship fall apart before your very eyes while you harbour a fear of being alone is the chosen subject matter: "And I'm so afraid, that I'll never find someone like you". The Northern Irish singer songwriter with a soft, soulful and evocative voice wrote the track with her friend, Nick Hahn, and it's clearly special. Full of loss, anguish and frustration, the song highlight's Lilla's incredible, Christina Aguilera-sounding vocals and minimal backing music to perfection. It's giving goosebumps all round. The pop artist is a talent to watch for sure.
Damien McGinty, 'Like Moments Do'
'Like Moments Do' is the lead single from Glee star McGinty's upcoming album Moments (out November 25), which is his first full-length album since Young Forever in 2018. For his 2021 pandemic project, Damian McGinty released a new single every month, but after that he set his focus on this album. The album represents another step in his journey, showcasing a new level in his songwriting, with a broader sound, more lush harmonies than ever, and lyrics highlighting a deep and vulnerable level of emotion. Moments features what Damian McGinty believes is his best work yet. The single was written by McGinty with Nashville natives Matt Kass and Jake Ohlbaum and mixed by Grammy Winner Jon Kaplan.
"I've been working on new music all through the pandemic, and I'm beyond excited to share this single and this album with the world," he explains. "I feel like this album takes everything to a new level for me and I can't wait for everyone to hear it all, starting with 'Like Moments Do.'"
Advertisement
Tino Rondz, 'Slip and Slide'
Fusing hip-hop, Afrobeats and R&B, Tino Rondz taps Galway's Melanin Tee for his latest track. The Limerick singer/songwriter (born in Zimbabwe) has established a solid reputation in the hip-hop scene after living in Limerick for numerous years. Tino first became involved in music when he was 15 years old and has been a member of two different rap groups before beginning his solo career in 2014. The rapper's career went off to a flying start after the release of his first mixtape, Winning which ranked him No.1 on Reverbnation hip-hop chart in Ireland for several weeks and top 10 in R&B chart. 'Slip and Slide' is deliriously catchy, with a heavy beat that would drag anyone to the dancefloor. Melanin Tee's confident verse adds a certain flair to the flavour-some track.
Selló, 'Mia Khalifa'
Following the release of 'Irish Girls (freestyle)' earlier this year, drill sergeant Sello is back ahead of the release of his anticipated mixtape SellóTape. Named after a famous former sex worker (who's now a TikTok star and legend in her own right), the rapid-fire rhymes on 'Mia Khalifa' are sure to gain attention. The mixtape includes features appearances from Robbie G, Reggie, JRILLA , Offica and Evans Junior and was produced by Max Crowley. "I feel this tape is something I'm super proud of and I'm happy I'm being real to myself," he says. "I feel like this will change the way Irish music is taken in and also will encourage people to be authentic to themselves and their music. This could be a life changer for me."
Selló speaks directly to and on behalf of a generation, that with every lyric he aims to inspire his audience to do better and work harder. Celebrating Black Irish with his relatable and sharp lyrics, weaved with Gaeilge, Celtic beats and using legendary samples from the likes of Sinead O'Connor and Radie Peat. Known for his thick Dublin accent, storytelling and infectiously simple choruses – Selló has a genre defying talent representing youth culture in Ireland.
John Spillane, 'Princes Street'
Advertisement
The legendary Cork artist is back releasing music, with a stunning new video for his single 'Prices Street' filmed across notable spots of the city, depicting the renowned singer in his younger years. His own nephew Philip takes viewers on a journey across Leeside while telling a story of John's earlier life and history. Recorded live at the Right Here Right Now Festival at Cork Opera House in 2021, the music video is directed by Alan Doherty and is the second instalment of a trilogy.
"I used to busk on Princes Street when I was 21 and I wasn't even conscious at the time that there was a family connection. My father's family had lived at 16 Princes Street, where Clancy's Bar is now," said Spillane. "My father died when we were all very young so I've always seen him as mirrored in the past, in an old romantic Cork light. The song itself speaks of meeting in our beautiful city on a night where you don't know what will happen or where you will end up."
Ragerra, 'Old'
The Dublin indie-rockers are back with the release of their new single and third track of the year. Released today, 'Old' cements the band's sound as a hook-laden, indie rock outfit with no apologies at being so. The track highlights RAGERRA'S further change in sound. While guitars feature heavily, there are some synth elements that lock in a more pop element to the track, making it instantly memorable.
"Old is quite reflective of the past couple of years, especially over the pandemic, it felt like time rushed by so quickly," singer Mark Boyle says. "I wrote the song from the point of view of noticing a lot of change in myself and my surroundings throughout. It was strange to watch Covid rob us of our time and our youth. Lyrically, there are some tongue and cheek moments throughout the song around some of the situations we all faced throughout various lockdowns and overall the song is more dynamic in sound than some of our previous music."
Calmea, 'Under Your Garden'
Advertisement
Taken from the musician's debut EP I know now I didn't know, what it meant to really go; the beautiful opening track fuses ambient soundscapes with angelic, pure vocals. It's as if you've accidentally intruded on a personal, intimate set as the musician pens lyrics in her diary. Adding the sounds of nature (birds chirping) and beyond, Calmea's stunningly lo-fi, down-tempo voice is soft and deeply personal. Eunice Saraiva has split her time between Dublin, Lisbon and Amsterdam, but we hope she brings her unique talent to the Irish scene for another while longer... (please, we beg).
Listen to the playlist in full below.