Listen to some of our favourite new Irish tracks of the week below!
Lucy McWilliams, 'Break My Own Heart'
The track follows the release of the Dublin native's demos for 'The Woman In Me' and 'Medication' in the last few months. 'Break My Own Heart' offers up another dose of warm aesthetics and compelling songwriting, laced together with her own unique voice. The exciting new single channels self sabotage and the familiar insecurities we all feel within serious relationships, her soft vocals float across vibrant dream-pop production.
"Just like smoke, I don't know where you go/I'm trying to know the part of you that you don't know yourself/Maybe you're scared if I see inside, I'll go and look for someone else," she opens on the glittering indie-pop number, driven by acoustic guitar riffs and alluring background instrumentation.
Lemoncello, 'Always Neighbours'
Ahead of their anticipated headline show tonight at the Pavilion Theatre in Dun Laoghaire, Lemoncello are back with a new single. 'Always Neighbours' is described as "an ode to the cyclical nature of love and life" and a "reminder that in order to be free, we must at once let the past go while knowing it's what has given us the resilience to march on." The single was produced by Lemoncello (college pals Laura Quirke and Claire Kinsella) alongside Julie McLarnon, and recorded on 2" tape at Analogue Catalogue Studios in Co. Down.
Advertisement
"I am a keeper/I am a dreamer. I hold a fragment of you in an old letter up to the candle to burn away/but the truth extinguished the flame in just one second/Heard what I did and want to know in the smoky afterglow".
Local Boy, 'Int'l Biking Anthem'
Dublin musician Jake Hurley, aka Local Boy, has shared another cut from his highly anticipated debut album Local Boy Climbs the Ladder, due to land on September 16th. The Steve Lacy-esque track is a celebration of the therapeutic power of a long cycle on a sunny day, a go-to activity for the musician to clear his head when he's feeling down. Tongue-in-cheek lyricism over hazy beats, booming drum loops, R&B guitars and intricate basslines have become trademark for Local Boy, who finds inspiration from Daniel Johnston, J Dilla, Yung Lean, Mac Demarco and Conan Mockasin. Catch him at Limerick's Record Room tonight and Workman's on September 22.
"As you may have guessed from my perpetually melancholy lyrics, I'm not the most mentally stable individual a lot of the time," Local Boy says of the single. "But one of the few tools that consistently helps me function day to day is dropping all obligations to wander aimlessly on my bike. On this new album I'm trying to capture an honest an overview of my life and experiences at the moment, so I had to pay homage to one of the few activities that I find can help when things get tough."
Matt Ó, Sweetlemondae & lod, 'BIRD IN THE HAND'
Advertisement
Tebi Rex's Matt Ó has dropped his second solo offering of the year, following summertime R&B track 'SONNY'. This time, he's teamed up with fellow talented R&B rapper Sweetlemondae and super-producer lod. Sweetlemondae's honey-toned vocals parallel beautifully with Matt's chillwave bars. "Life is often tough, but never with you/so god bless, I love you guys," he says on the song before his teammate inserts her lush verse. It's a hypnotic, down-tempo end-of-summer offering that stays rotating in your mind long past the last note.
Brooke, 'Heartbreaker'
Ireland's 2022 Eurovision entrant Brooke Scullion is back with a new single after 'Tongues', and of course, 'That's Rich'. 'Heartbreaker' takes influence from fellow power pop ballads á la Taylor Swift, Olivia Rodrigo, Anne-Marie and Mimi Webb. It's got a driving guitar melody that's backed by punchy beats to really push the point home. Slick production and pitch perfect vocals combine for a compelling radio-ready track with a truly infectious chorus. Thematically, it does what it says on the tin, touching on the breakdown of a relationship and the guilt of being the one to call things off.
Alice Kiernan, 'Golden'
The rising Meath singer-songwriter's new track was produced by Alex O'Keeffe, and written and co-produced by herself. 'Golden' is about the hope experienced in the aftermath of a difficult period of someone's life, when you're coming out on the other side with fresh perspective. Tracing how it feels to gain power at a time when you least expect it; the synth-laden indie-pop track has elements of The 1975, Lorde and Griff.
Advertisement
Speaking about the release, Alice said: "Golden follows the processes of healing and overcoming a bad time. It's about how life can start to become clear and golden again without you really noticing it, even if you still think you're stuck in your rut, that is part of the process. I think it's one of my favourite songs I've written and a message that is very important to me."
Ratios, 'Wait Some Time'
Exploding onto the scene earlier this year with 'Yellow Ribbon', the Kildare/Wicklow indie-rock trio are back with another banger. A growling riff introduces the song before a clash of noise builds up momentum towards a crescendo chorus. The snappy cut features distinctive vocals, driving Arctic Monkeys-inflected guitars and energetic drum fills. If 'Song 2' by Blur and 'When The Sun Goes Down' by AM had a rowdy baby, this is it. Dan O'Shaughnessy, Liam Brady and Mike O'Sullivan clearly listened to a lot of Oasis, Queens of the Stone Age, Nirvana and Kasabian as kids.
"The main guitar riff in Wait Some Time was written eight years ago but was never developed until recently," the band explain. "The song quickly came together quickly over two rehearsal sessions when the main riff was played and ideas began to flourish. The song itself portrays a delusional state of mind and the struggle to break through a maze of uncertainty and indecisiveness. Whilst trying to break through barriers, waiting on oneself to do so seems like the only key."
Syano & Goldie Bron$on, 'Boot A She'
Advertisement
A head-bopping collaboration has just dropped, courtesy of independent Cork-based artist Syano and Dublin hip-hop producer Goldie Bron$on. Infusing facets of Kaytranada and Mick Jenkins' styles in the beat, both musicians add their distinctive raps and vocals on the addictive track. Syano typically blends funk, trap, R&B and lo-fi in his discography, starting his career with his debut EP Awaken in February 2021. Thus far, he's teamed up with Irish rap/rock act Rex Arcum, US alternative hip-hop artist Floons and now Goldie. Bron$on has already dropped four singles this year, his most recent one featuring Kenaj.
Zach James Douglas feat. Lupupa, 'You're Still Everything'
The emerging musician's new single is a poignant effort, focusing on the crumbling of some relationships under the weight of the Covid pandemic lockdowns and the strength of the couples who made it through the storm. The Dublin producer's sound contains flavours of guitar based indie/shoegaze rock, glistening synth electronica and lo-fi bedroom pop. Milton Keynes act Lupupa puts her gorgeous, Arlo Parks-like vocals on his latest single, and the results are stunning. Bombay Bicycle Club, My Bloody Valentine and Bon Iver are all cited as influences.
"I felt it was important to acknowledge those who put others before themselves and served as a rock for the ones they love, who couldn't quite cope with the weight of the pandemic on their own," Zach expresses, speaking on the release. "The level of mental fortitude required to maintain any relationship during lockdown is immense, but for those who have to carry the additional weight of a partner struggling to keep their heads above water, requires a level of compassion and empathy that I find awe inspiring."
Uly, 'fishing'
Known as Rafino Murphy to few and Uly to his bewitched listeners, the rising Dublin singer-songwriter returns with a brilliant new single. He bares his desires on the track, singing in his classically featherlight tone about the kind of love he wants from life and exploring his own ideas surrounding romantic partnership. Uly's lyrics touch on having a soulmate somewhere in the world, despite there being "plenty of fish in the sea," as the popular motto goes. The Dublin musician recently became an artist in residence at the Dean Arts Studio.
The artist spoke on the track coming to life, sharing, "'fishing' turned into a conversation with myself exploring my own thoughts on love as a concept – and, by extension, the idea of 'the one.'" He added, "What does love look like for me – and finally, what do I want?"
Advertisement
Lenii, 'Cherry Gum'
Electronic singer-songwriter and producer Lenii has shared her third single of 2022 in the form of the bass-heavy 'Cherry Gum'. The LA-based Cork native has followed on from previous tracks 'Already Famous' and 'Knife' with another blast of up-tempo clapbacks. The track is presumably taken from upcoming sophomore EP, Zero Sympathy (out at the end of 2022.
"The less I'm like them the more I like me/I'll paint my life like a masterpiece/Little high, little low/I'm happy all though," she croons in her distinctively falsetto-esque vocals. Her signature ethereal, wispy voice cuts through captivating beats as she declares "I'm focused on the magnum opus that I'm creating".
CARLSBAD, 'Still Life'
Having already supported Saint Sister in April this year, and securing producer David Anthony Curley (The Cope, The Clinic Recording Studios) and Duncan Stewart (Dunx); the Dublin-based US musician's upcoming debut EP Future Yeehaw features performances from the likes of Dylan Lynch (Soda Blonde) on drums and Gemma Doherty (Saint Sister) on harp.
Advertisement
Mixed by Brandon Bost, 'Still Life' is the first single from her October EP. Future Yeehaw blends post modern electronic, pop, folk and country - with 'Still Life' acting as a soundtrack to a neon western painted dreamscape. The song itself explores ambition, the excitement that surrounds starting a new venture, and pursuing a love interest. Catch her live debut at Electric Picnic.
Selló, 'No Love'
Following recent single 'Irish Girls' (feat. Reggie), Irish drill sergeant Selló returns with a new banger. The Clondalkin native also announced the new release date for his mixtape Sellótape, officially coming on September 30. he 22 year old has pioneered 'Gaelic Drill', a fusion of traditional Irish culture with the modern drill/ hip hop sound. It's focused on reviving classic samples, giving them new life for his generation. 'No Love' is a more dance-leaning banger, but explores the toxicity of a bad relationship from all angles.
Speaking on the mixtape, Selló says, "I feel this tape is something I'm super proud of and I'm happy I'm being real to myself. I feel like this will change the way Irish music is taken in and also will encourage people to be authentic to themselves and their music. This could be a life changer for me."
Lõwli, 'Otherworld'
Advertisement
The track is nestled in the middle of the Roisín Lowry's new, three-track sophomore EP as Lõwli. Lowry has been making tunes since back in 2016. Beautiful strings, a darkly atmospheric ambiance and excellent production make the song easily stand out on the project. Violins propel the vulnerable offering forward, steadily building and decreasing the tempo to suit Lõwli's lyrics.
"The EP was written back in 2020, in the months after the first lockdown. At this point, the live music industry had essentially stopped. I think lots of us were feeling a sense of hopelessness as a result of being unable to work or perform live for so long, along with the isolation and lack of human connection that came with it. I wanted to emulate a 'live', vulnerable sound with reference to the fact that we had been deprived of a live music experience for so long. Many moments within the EP are raw and imperfect."
Saige, 'Sparks'
The Irish alt-pop artist brings us glistening synth soundscapes crossed with the grit of live instrumentation with her upcoming debut EP, Sparks. The title track is glittery electro-pop goodness, with hints of Robyn, Carly Rae Jepsen and Christine and the Queens. "Let me keep the light on in my heart, before you kill the spark," the Wexford native sings. She's been carving her definitive sound in the studio, working with Alex O' Keeffe, Josh Gray and Alex Borwick on the debut EP.
"I've been sitting on some of these singles for a while, and wanted to wait until I've all five EP tracks ready; they're a body of work that collectively define me and a story," Saige says in a press release. "I feel I've really dived into my sound and I'm not afraid of 'fitting in' anymore. These upcoming releases couldn't be more 'me' and I'm really excited about that."
Advertisement
Hallie, 'Y D E K'
Her sixth single since launching her career in June 2020 is a fresh pop/punk number that echoes Paramore, My Chemical Romance, Avril Lavigne, Fall Out Boy and Jimmy Eat World. Since her last single 'Impact' was released, Hallie's been writing behind the scenes, so expect plenty of new tunes coming. The musician initially began writing poems and songs as a personal release to soothe her lifelong battle with depression, anxiety and chronic pain. Since winning the Golden Discs Golden Busker Competition in 2019 and Best Original Song in the Guinness Singing & Swinging Awards, the rising star has defied all the odds and continued down the musical path. We, for one, are relieved to hear the powerful results.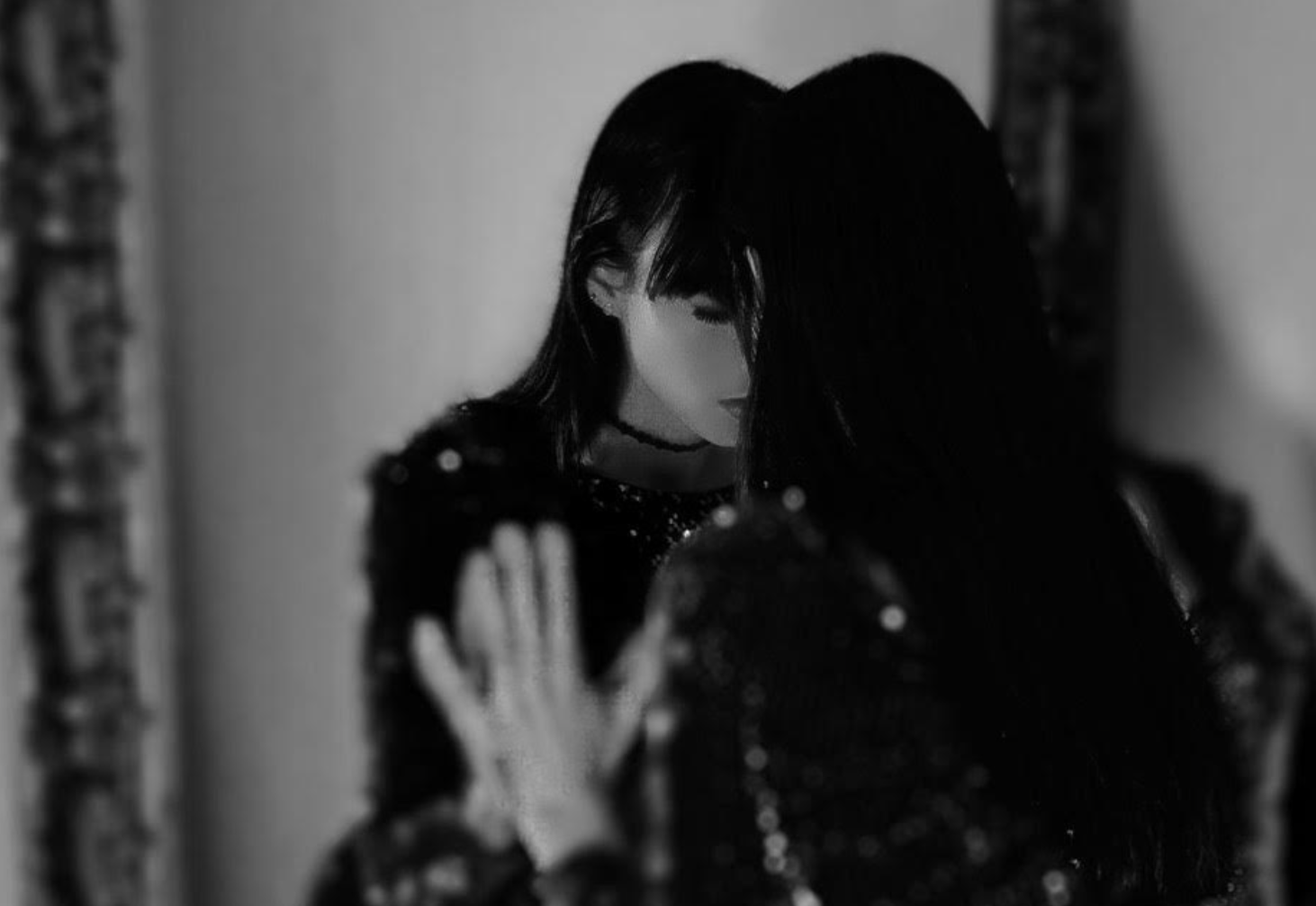 Pop Wallace, 'Peace + Nothing'
Following 2022 singles 'Dead Landing/Split Ankles', 'That Blood', 'Dead Eyes', 'Being Quiet (Louder)', 'Waste Away', 'Fast Love' and his album 8 Track (Jaysis, that's a lot of music in one year), Pop Wallace brings us a cinematic, ambient form of electronic soundscape with 'Peace + Nothing'. The Carlow native is currently residing in Phoenix, Arizona, co-founding Poxy Records in 2020 with producer Willhouse and songwriter/producer Lenny Melon. Joji, Brockhampton, Frank Ocean, Kelis, D'Angelo, Massive Attack, DIIV, Kean Kavanagh, Justin Timberlake and Blue Hawaii are all listed as key influences for the interesting talent.
The Art Crimes, 'Neon Skyline'
The Cork band take influence from classic '80s themes and return with yet another soulful release ahead of a major tour. Their new single sees The Art Crimes Band lead singer Grace McMahon declare 'I need to feel something tonight, like love' over sultry saxophone. Inspired by the novel Bright Lights, Big City by American author Jay McInerney, 'Neon Skyline' was conceived by guitarist Stephen Kirby while on a night time drive from Los Angeles to Las Vegas.
Advertisement
As the lights of Las Vegas loomed over the horizon from the highway, Stephen began to think of a driving drum beat and a guitar riff. This would become the genesis of the single, ten years later. It's a tale about a character's time spent caught up in, and notably escaping from, the mid-'80s New York City fast lane. 'Neon Skyline's production taps Bruce Springsteen, Tom Petty & The Heartbreakers, John Mayer and Bon Iver.
Podge Lane, 'Paradise'
Cork alt-folk musician is embracing his country leanings on the happy-go-lucky new single, taken from his upcoming album. 'Paradise' embodies Lane's fondness for the tongue-in-cheek yet touching writing of John Prine and Randy Newman, while also incorporating the intimate instrumental chaos of the Avett Brothers and The Mountain Goats. The encompasses a satirical view of everyday imperfections but finding the happy moments in between that make it a paradise. Podge's debut album, Outer Monologues, landed last year.
"It's really an ironic song where it's a case of 'here's everything that sucks, or can go wrong' but I'm at the happiest point of my life," Podge says of the new single. "No matter where I am in my life I'm still going to find things to complain about, but I can at least take stock of all the great things around me in my chorus. I guess it's a sort of mindfulness via a crank."
The Mary Wallopers, 'Frost Is All Over'
The Irish trad outfit's new tune, an old song made famous by Planxty, was recorded by Chris Barry in his Dublin studio in 2021. Originally made up of brothers Andrew and Charles Hendy and their friend Sean McKenna, the fiercely DIY Mary Wallopers have recently expanded to a seven-piece for live performances.
"'Frost is All Over' is a traditional Irish song about taking everything in your stride and not caring about what everyone says you should care about," The Mary Wallopers say of the new single. "We added the verse about landlords as we feel they are a sensitive sort who need reminding of how much we care about them. The video (shot by Sean McMahon) is our way of introducing the new band and how sexy we have become over lockdown. Our home studio / pub was too small to fit everyone in so we had to branch out but still keep it Dundalk."
Advertisement
Partland, 'Don't Shoot Me Those Baby Blues'
Galway based singer songwriter and artist Thomas McPartland (aka Partland) released his debut album back in 2016, but is setting the stage for his upcoming LP The Empty Atlantic. New single 'Don't Shoot Me Those Baby Blues' is a soothing, infectious and heart-wrenching track that declares his love for his hometown.
"The song and music video tells the tale of bumping into an ex-girlfriend randomly and proceeding to have a catch up conversation, reminiscing on the good times," Partland explains. "But before you can muster up the courage to ask to go for a coffee and catch up properly, you realise you've walked her to her new boyfriend's house. The baby blues in question refers to the girl's eyes. The male character concedes she has moved on and is ready to accept that, just as long as she doesn't shoot him the look that he fell in love with."
SELK, 'Spill'
The second single from the upcoming alternative act's new album follows 2022 single 'No Saviours', which marked the first batch of new music from SELK since 2020's 'Silent Sea'. "So many reasons, too many wrongs, they circle and they wait for you to fall," Anna Jordan croons. "You'll shout at anyone with open ears, they figure that's the only song you know." With delicate guitar strumming, welcome violin instrumentation and Jordan's angelic, almost spoken word vocal utterances, it's a starry-eyed track that belongs in an Oscar-nominated indie movie.
Telefís & Will Sergeant, 'The Age of Cling'
Advertisement
You'll recognise Will Sergeant for his work songwriter and guitarist with Echo & The Bunnymen, with whom he has recorded and performed world-wide for 30 years. He's teamed up with Telefís following the tragic passing of Cathal Coughlan on visceral new track. The frontman for indie bands Microdisney and The Fatima Mansions died in May, just as Telefís' new album A hAon was unveiled. Superproducer Jacknife Lee has since dropped Telefís' Archbishop Beardmouth and the ChemOlympics EP, plus 'Space Is Us' (remixed by Bassment Jaxx).
Host, 'Breaking Down'
The Ireland-based producer, singer-songwriter channels '80s synths, nostalgic electronic influences and contemporary music tech to create their new single. 'Over My Head', 'That's Who You Are' and 'Not Alright' have all dropped in 2022, following Host's 2021 debut EP No Reply. She's been releasing music since 2018, but 'Breaking Down' feels like especially urgent listening. The Laois synth-pop/alt-pop talent is essentially one viral TikTok away from the whole island knowing about her. Dreamy synths and melodies are all over her work.
SOUNDSPEED, 'honey'
The debut single from the new artist has all the elements of an indie hit. Starting with a soft but beautiful indie-rock riff, SOUNDSPEED's voice drips of Snail Mail, beabadoobee, Soccer Mommy and Lucy Dacus. "I am lost in yet another dream/honey, you're the worst at being semi-sweet/it's a hundred degrees, you're in my hot seat/even with all of the space you radiate heat," she sings. Diaristic vignettes are interwoven for a clear picture of the musician's daily life and relationships. We can't wait to see what she comes up with next....
Advertisement
ELKAE, 'Lie To Me'
Neo-soul at its finest. The musician's second single of the year (after 'White Dress') is brimming with attitude, jazz-infused guitar riffs and textured vocals that don't hold back any punches. The electronic soul artist and producer (Laura Keane) is a force of nature in the Irish scene, especially during her crowd-pleasing shows. The funky, fiesty number takes aim at manipulative people in relationships, and breathes life into Laura's unique voice by using synths and explosive background beats.
Listen to the playlist in full below.