Listen to some of our favourite new Irish tracks below.
Pillow Queens, 'Hearts & Minds'
Dublin outfit Pillow Queens' sophomore album Leave The Light On is due out April 1st on Royal Mountain Records. The band shared the second single from the project this week: 'Hearts & Minds'. Singer/guitarist Pamela Connolly describes the new single as capturing the reoccurrence of teenage insecurities occasioned by the band's rise to prominence and the imposter syndrome she experienced as a result.
"'Hearts & Minds' is about experiencing the feeling of being a teenager again," explains Connolly. "The insecurities about body image and ability when it comes to being a musician that's seeing themselves recorded and pictured, as well as commented on. It deals with the idea of imposter syndrome when it comes to an industry that favours the male form and the insecurity of not being able to be effortless with your movements."
Junior Brother, 'No Country for Young Men'
Following the release of 'Life's New Haircut' back in October, Junior Brother has returned with a new single, 'No Country For Young Men' – as well as an accompanying music video. The track dives into his experience of witnessing balaclava'd men enforce illegal evictions across the country. In turn, it forced the Kerry musician to "join the dots between this line of inquiry and the expectations of masculinity in society":
Advertisement
"I wrote this song in response to the tangible feeling of dread and anxiety I felt across Dublin city during my first few months living there," Junior Brother says. "Increasingly hostile and violent evictions, police complicity in such acts, the housing crisis in general, among other factors seemed to cultivate a distrust of authority, particularly in the youth of the country."
Order the vinyl-only exclusive b-side here.
NewDad, 'Banshee'
Breakout indie outfit NewDad unveiled their brilliant second EP this week in the form of Banshee, via Fair Youth Records. The eclectic new EP features previewed singles 'Say It' and 'Ladybird' - plus new offerings 'Banshee', 'Spring' and 'Thinking Too Much'. Banshee recorded and co-produced in Belfast with frequent collaborator Chris W Ryan and was mixed by John Congleton (Lana Del Rey, Phoebe Bridgers).
Title track 'Banshee' has a compelling bassline driving the track subtly forwards, while a nostalgic guitar line contrasts the sound under Julie Dawson's soft-spoken yet targeted lyrics. The Pixies-infused track uses the Irish folklore figure of a banshee to describe a sense of fear: "And she said I don't want to feel in it / Because I don't think that I can fix this / So I'll keep pushing all my innards / Because I don't want to feel in it," Dawson croons. The subject tries to repress her emotions during times of chaos, but it's futile.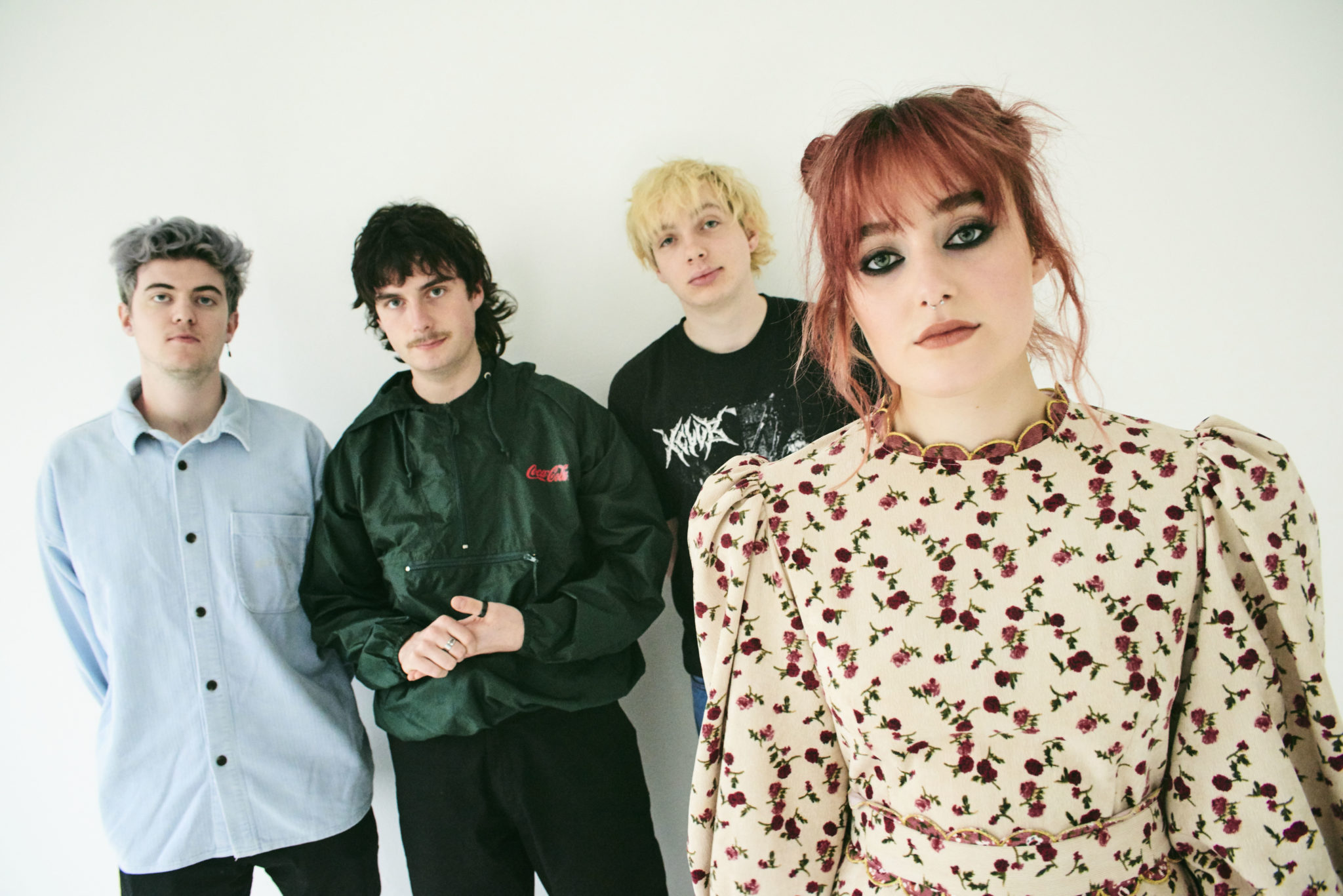 Qwerty Mick, 'Google Your Symptoms'
Advertisement
Mysterious multi-instrumentalist Qwerty Mick dropped new single 'Google Your Symptoms' today - premiered by Hot Press and taken from his forthcoming March 2022 EP. The lush textures of Qwerty Mick's production create a wonderfully dreamy, escapist atmosphere - allowing his charming vocals to float above the haze.
"'Google Your Symptoms' details my frustration at the time of the recent Irish General Election, particularly when I scrolled through Twitter," Qwerty Mick tells Hot Press. "I found the more attention I paid to the election, or the more I would educate myself on Irish politics, the worse I'd feel about the state of the country. It feels the same as googling your symptoms, where you already feel sick."
Gaptoof & illiterate, 'Door Wide Open'
Softboy Records artist GAPTOOF has been honing his craft since 2016, putting out a variety of Bandcamp beat tapes, playing live sets and landing production credits with major acts. 'Journal 01' is an emotional time capsule that represents the change in the lives of himself and Brighton collaborator illiterate between 2020 and 2022. The pair finally linked up in North London in April 2021 at the infamous Root Seventy Three studios.
The result was 4-track EP Journal 01. 'Door Wide Open', taken from the hip-hop project, touches on themes of addiction and a misspent youth. illiterate flows effortlessly over a delicate Gaptoof beat, lamenting 'every day is like a daydream and the pressure's non stop'. The dark, muggy offering really encapsulates the more sinister side of the EP.
Sive, 'Beira'
Following the ethereal 2021 track 'Winter', Irish folk singer Sive is back with a similarly dreamy offering, 'Beira'. Written at the height of summer, the new track explores a pining for darkness during long, sun-filled days – a longing for the rest and retreat the colder months allow. The single is the latest teaser of the up-and-comers second full length album, We Begin in Darkness, coming on April 28. Ahead of the album release, the folk singer will play a album launch show in Dublin's Workman's Cellar on May 19.
Advertisement
Old Sea Legs, 'These Old Bones'
The second single from Ian Birmingham's anticipated debut album lands today, following on from debut single 'The Lucky Ones'. The Dublin singer-songwriter, AKA Old Sea Legs, has unveiled a track that is timeless and nomadic, dynamic and cinematic, instantly familiar and yet totally singular. Sonically, this is exciting new territory. Part-Morricone, part-Waits with a dash of latter-day Dylan, there is an enormous sense of space and scale.
Supporting the release of debut album The Death Of Old Sea Legs, due to arrive on April 29th, Birmingham has announced a 20-date UK tour. A special addition to the live schedule is a sold out Whelan's, Dublin headliner with former band The Eskies on February 19th.
Pauline Scanlon, 'The Bird in the Bush'
West Kerry singer-songwriter Pauline Scanlon has shared the first single from new album The Unquiet, due to land this April. The piece of art is possessed by an old soul, but thoroughly modern and of its time. As a founding member of FairPlé, the role of women in the arts is central to her creative path and something she is very vocal about and dedicated to. 'The Bird in the Bush' builds on this, marking a traditional song of female sensuality.
"I wanted to sing with freedom and agency and 'The Bird In The Bush' embodies that energy so succinctly," Scanlon says. The video, created by Laura Sheeran, features an emotive performance by dancer Siobhán Manson.
Advertisement
Maria Butterly, 'Hero'
Composer, vocalist and musician Maria Butterly is releasing new single 'Hero' with a live performance tonight in Seamus Ennis Arts Centre, Naul, Dublin at 8.30pm. Guitarist Bill Shanley and viola virtuoso Marie-Louise Bowe of the RTE Concert Orchestra will join her onstage. Recorded at the Windmill Lane Recording Studios, produced by Bill Shanley, the upbeat song touches on anti-social behaviour and bullying.
"'HERO' is a story of a young teen being called names in school, but who then dreams up a fictional hero character that represents the inner strength within us all," Maria says. "That inner strength is what allows us to confront and overcome the challenges presented to us, whether internal or external."
Def Nettle, 'The Pills'
Prolific music-maker Glen Brady has dropped Def Nettle's debut single 'The Pills' today. Def Nettle pays homage to punk, hip-hop and electro yet melds and presents them in progressive way. Brady has worked at the top of his field in DJing, production, engineering and performance for almost 30 years, making music with the likes of R.E.M., Dominique Keegan, Andy Rourke and the late Dolores O'Riordan.
"I guess this song is an ode to classic Irish characters you meet at 1am," says Glen. "Their stories interweave with the idea that we have to go to the edge of things, the extremes. 'The Pills' hits hard like the pills themselves but there's an open admiration for the people within - a solidarity and a reflection."
Advertisement
Sinéad Whyte, 'If Only'
London-based Irish singer-songwriter Sinéad Whyte's second single 'If Only' acts as the follow up to June 2021 debut 'Kills Me Now'. 'If Only' was the first song Sinéad ever wrote, allowing her to realise she could be more than a cover singer and had the ability to put her experiences into resonating powerful songs.
'If Only' explores a past relationship, touching on the pain and loss but also, expressing the desire to move on - the realisation that it is over & there is no going back. The track shows off Sinéad's craftsmanship both lyrically and melodically, bringing energy and emotion with punch. Providing universal appeal, it lands just in time for Valentine's Day for those nursing heartbreak.
The Best Part, 'Fade Out'
The Irish alt-pop duo have returned with a new single, following on from 2021's 'The Flood'. David Dudeney and Aimee Cuffe had a prolific year in 2020, but were relatively quiet ever since. 'Fade Out' has a transcendent quality, building in power and joy as it progresses. An uptempo drum beat underpins Aimee's crystal clear vocals, while the subject matter touching on introspection and refusing to let your light fade out. Infusing electric guitar and catchy synths, it's a radio-ready banger that pulls no punches. The Best Part smashed it.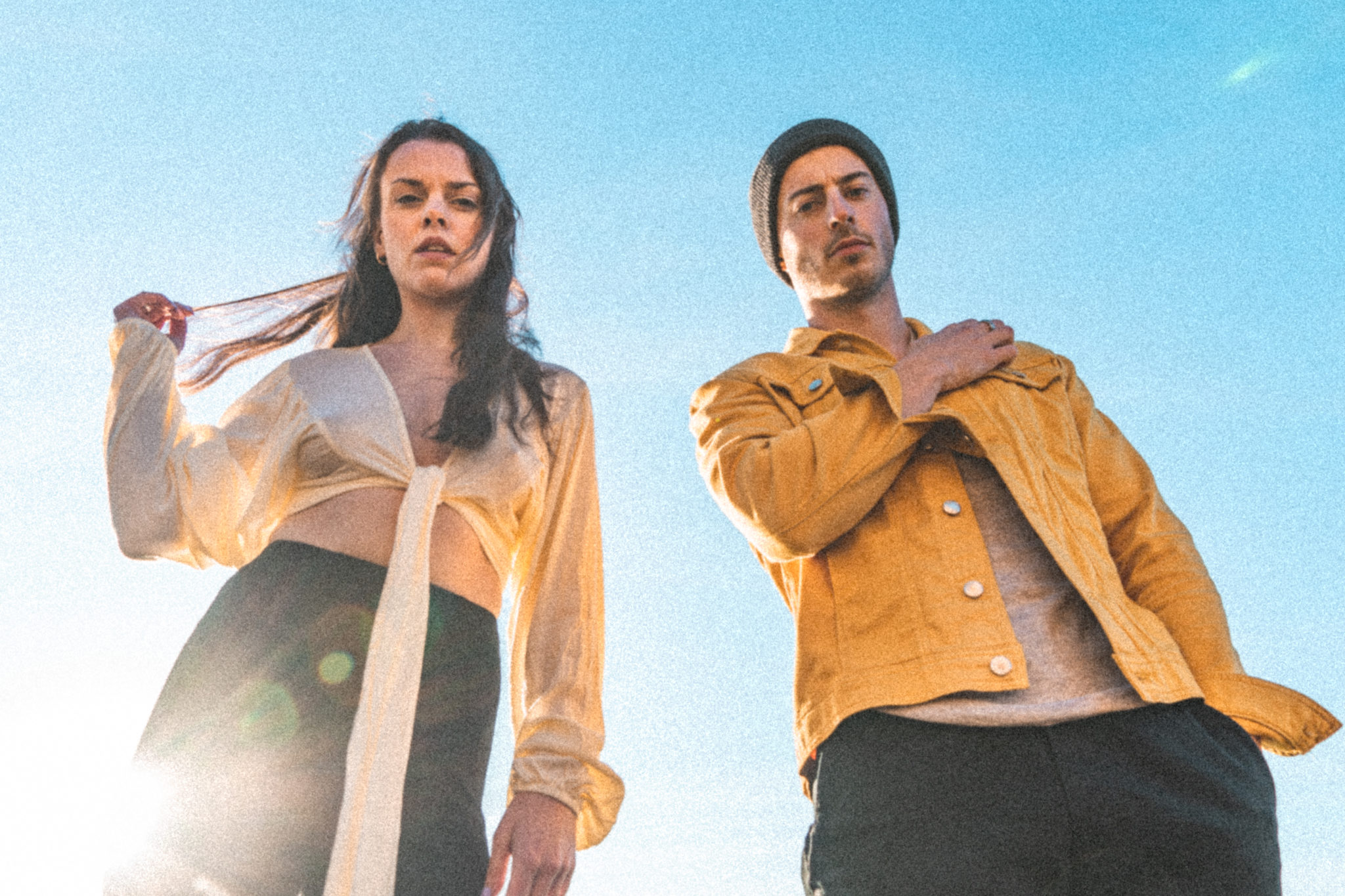 Absentee, 'New Day'
Advertisement
Fresh from supporting emerging Irish acts like Nixer and Powerful Creative Minds, as well as performing alongside the likes of Curtisy and Wallfella and the Burner Records crew, Absentee is back with his best work yet. 'New Day', featuring vocalist Qbanaa, follows a string of live performances supporting the likes of bubbling Burner Records, Powerful Creative Minds and Nixer, as well as his recent Absent Hives EP.
'New Day' brings a new perspective to Absentee's repertoire; guiding you down a path of wellness on both the physical and mental sides of life. Opening line - "I'm still struggling in my dusted days" - symbolises the place he himself is and the listener may be. "I want to move past this and have a brighter phase" follows. The rapper won't find hope at the bottom of a glass, but we're hopeful about his future. Mixed and produced by Mickzart and mastered by D12 Inc's CameronTYP.
Sophie Doyle Ryder, 'Don't Want No Boyfriend'
On the latest preview of her debut EP Beginner's Luck, Sophie Doyle Ryder has a fresh new single released with Valentine's Day in mind, but with a twist. 'Don't Want No Boyfriend' is described as an anti-love song written about "wanting to have fun and not falling for someone."
The new track was written in last summer but the Dublin pop artist "knew she wanted a song that she could release around Valentine's day, but not the generic love song", a press release reads. Ultimately, she wanted to do something to celebrate the single ladies out there. We're smitten with it.
Fintan McKahey, 'Amber'
One of the A New Local Hero finalists and part of Hot Press' Hot For 2021 alumni, Fintan McKahey has released his first song of 2022 - and you'll need tissues on hand. On 'Amber', he offers up a delicate tune, going for a more ambient feeling that was inspired by a momentous moment in the musician's life.
Advertisement
"It's a love song through & through," he explains. "I was stuck in a rut for months until my partner and I got the unexpected news that we're going to have a baby. After that, everything just started flowing, it felt like I finally had something to say again, intensely inspired by awaiting our baby boy and writing this song for the woman I love." Waterworks will ensue, to say the least.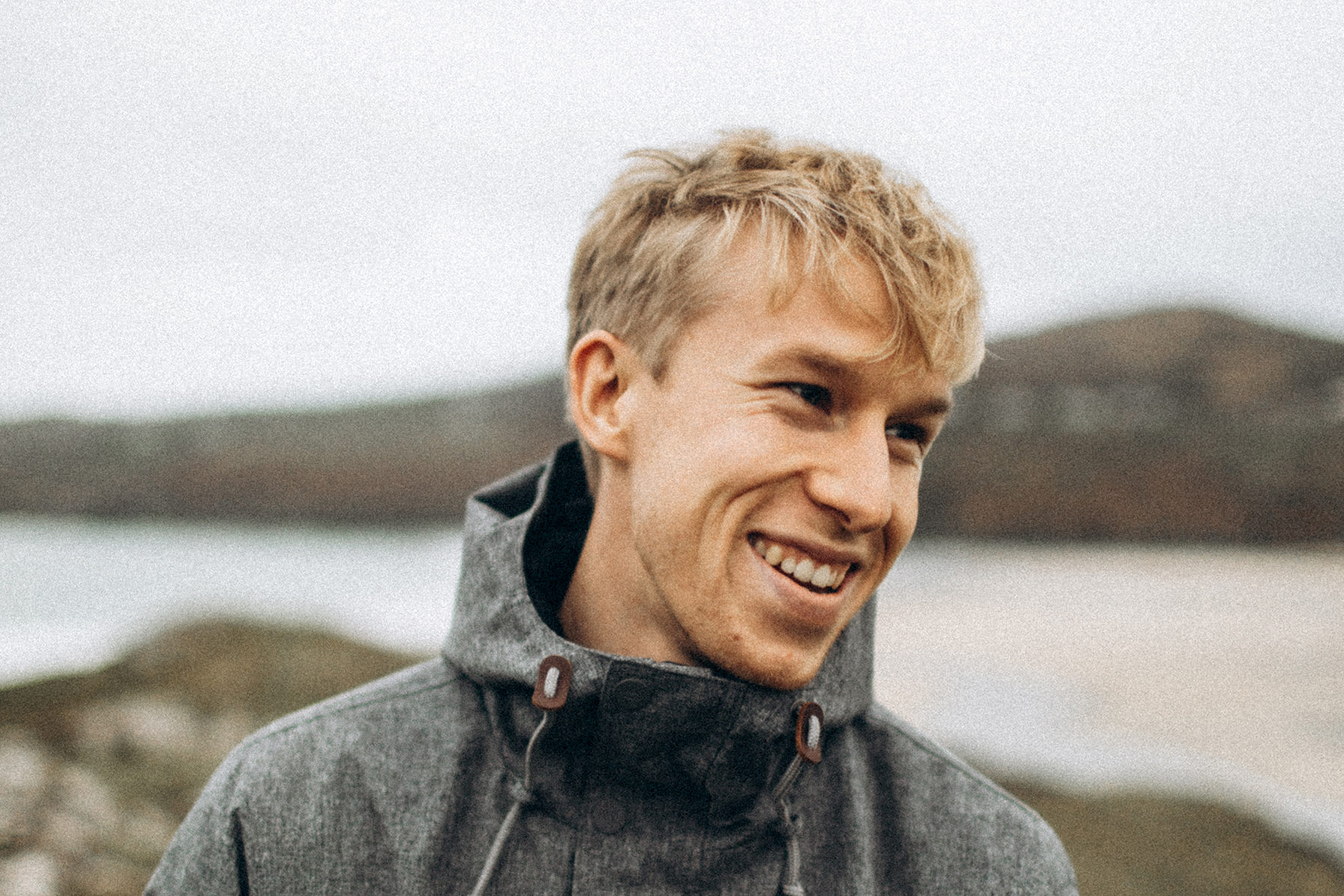 The Blizzards, 'Trigger Me'
Bressie and The Blizzards have returned with new music, and their anthemic new track explores the frustration of encountering that figure who grinds your gears in any context or setting. Sound familiar? There's a gripping guitar riff and bassline throughout, coupled with '80s synths and textured vocals. It's playful, fun and echoes the infectious catchy choruses that we've come to know and love about the rock band.
"Trigger Me is about that one person in your life, no matter how mindful or positive you are as a person, they just know how to push your buttons and get under your skin," Bressie posted on Instagram. The Blizzards made a comeback last October when they re-recorded 'Trust Me, I'm A Doctor' with the RTÉ Concert Orchestra to raise funds for Heroes Aid, and their new single 'Friction Burns'.
Casual Riots, 'Don't Choke'
The five-piece alt-rock band from Belfast shared a new single today, their first since 2021's 'Caramel'. Luke Baxter's deep vocals sound playful, draped in noise rock and driving guitar riffs. The song describes the gut-wrenching feeling of long-distance love, and saying goodbyes against your will. The crashing carnage of fast-paced drum beats mirror Baxter's wailing vocals about trying not to choke up when leaving someone behind.
Advertisement
Composed of lead vocalist Luke Baxter, drummer Taylor Walker, guitar/backing vocals Adam Hendry, guitar Brandon Esdale and bass guitar/backing vocals Dylan Esdale; Casual Riots quickly grabbed the attention of the local music scene with their explosive and high energy live sets all over the city centre four years ago. Previously known as Vale, their spark seems more ready to burst into flames as ever.
Uwmami & L.O.D, 'Cool'
Taken from Uwmami and L.O.D's collaborative Ultra EP, which was shared on Bandcamp today, 'Cool' is a dreamy, synth-heavy track that delves deep into electronic soundscapes. With a natural affinity for blurring traditional genre lines, Uwmami's unique production style combines warm guitar tones and industrial hip-hop drums with ambient instrumentation and experimental vocal effects. Having teamed up with the likes of Selu, Omega, RTL.Bluuwoods and Awesimon; L.O.D's smooth voice and soulful tones brings the track to another level.
Stockton's Wing, 'Beautiful Affair (Live in Ennis, Clare, 2020)'
Taken from the band's new live album, Hometown, the Irish folk outfit sound better than ever. More than four decades after their formation, the band are still mining new material - having disbanded, reformed and adopted an open-door policy to its membership roster. Singer-songwriter and guitarist Mike Hanrahan is back at the helm, having left for over 10 years to train in Ballymaloe as a cook.
'Beautiful Affair' was written by Mike at the age of 20. In 1980, it was the song that propelled them onto stages from Dingle to Letterkenny, every mile on a late-night tour bus helping to hone that propulsive sound that marked them apart as one of the most exciting live band of their generation.
Advertisement
Melts, 'Outlier'
MELTS announced their debut album Maelstrom this week, produced by Daniel Fox of Gilla Band and slated for release via Mother Sky on Friday, May 13th. To celebrate the news, they dropped brilliant sci-fi/rock track 'Outlier'.
Frontman Eoin Kenny says, "'Outlier' is about the imaginable distance between objects in space and how leaving one way of life and moving on to another life falling into space, into the void. The title refers to an object or person existing at a distance from the centre of the system." Catch MELTS live at the Button Factory, Dublin on March 25th ahead of their UK headline tour.
SHOCKS, 'Nothing To Lose'
The latest offering is the first single to be taken from the Bangor trio's upcoming debut EP, Sayonara - set to be released this spring. Anthemic track 'Nothing To Lose' features energetic sharp riffs and edgy drums, akin to fellow rock outfits Royal Blood, Arctic Monkeys and Black Sabbath. Frontman Andrew Wilsdon's distorted vocals and wry lyrics give the song a grungy, atmospheric ring. The song's central theme of internal conflict is illustrated perfectly in their new music video, set in a boxing ring.
"We knew before we wrote this song that both the music and visuals had to represent conflict, given where this lies within the context of the EP," SHOCKS told Hot Press. "For us, the two boxers facing off under the strobe lights helps to capture that manic internal conflict; the idea of tackling your demons head on."
Advertisement
Evan Miles, 'Worry About You'
Electronic artist Evan Miles is a founding member of the Arts & Music Collective, Anomaly. The Waterford native has dropped new single 'Worry About You', his first track since 2021's 'Always You' and his Burning EP from that same year. The captivating offering makes use of swirling synths and dreamy background instrumentation to capture a unique atmosphere. It transports you to another world while listening, with a propulsive, ruminating chorus. He's come a long way since his 2018 debut single 'Talk2Me'.
Luke Clerkin, 'Fall In Line'
The Dublin musician is a two-time SCC Song Writing competition winner. 'Fall In Line' follows on from 2021 tracks 'Normal People' and 'Lost in Translation', making use of similar pop choruses and light guitar melodies. "They say to fix it if it's broken, is that the same with trust," he queries on the single, exploring the attempts to dive into new love when challenges arise. Clerkin has a knack for catchy lyrics, using endlessly relatable themes and uplifting vocal tones.
Iva Ray, 'Common'
The Dublin-based singer-songwriter first broke into the Irish Music scene with the release of her single 'Click' which premiered on BBC Radio UK. Having started out in Bulgaria aged just 15, she moved to Ireland in 2014 and pursued her dream of becoming a musician. Last year's 'Trouble' with Slick Bullet paved the way for pop stardom.
Advertisement
'Common' is a song created to capture the emotion of letting go and knowing when you deserve better. The down-tempo ballad hones elements of R&B and pop, having been first recorded in 2020. The track was musically engineered by Slick Bullet, with lyrics about putting a relationship on an unnecessary pedestal orbiting around the beat.
Cat Dowling, 'All That I Can Do'
Dublin-based indie pop artist Cat Dowling has dropped 'All That I Can Do', the fourth single to be taken from her recently released album Animals via FIFA Records. The dance track is an intimate declaration of love. The powerful number uses background harmonies to amplify Cat's raw voice. Infusing rumbling guitar riffs and soft drums, the track is visceral in its sincerity. The former Babelfish and Alphastates frontwoman knows how to craft the perfect song for any occasion, and 'All That I Can Do' is no exception.
"Love is the greatest gift we can offer anyone and that includes ourselves," Dowling says.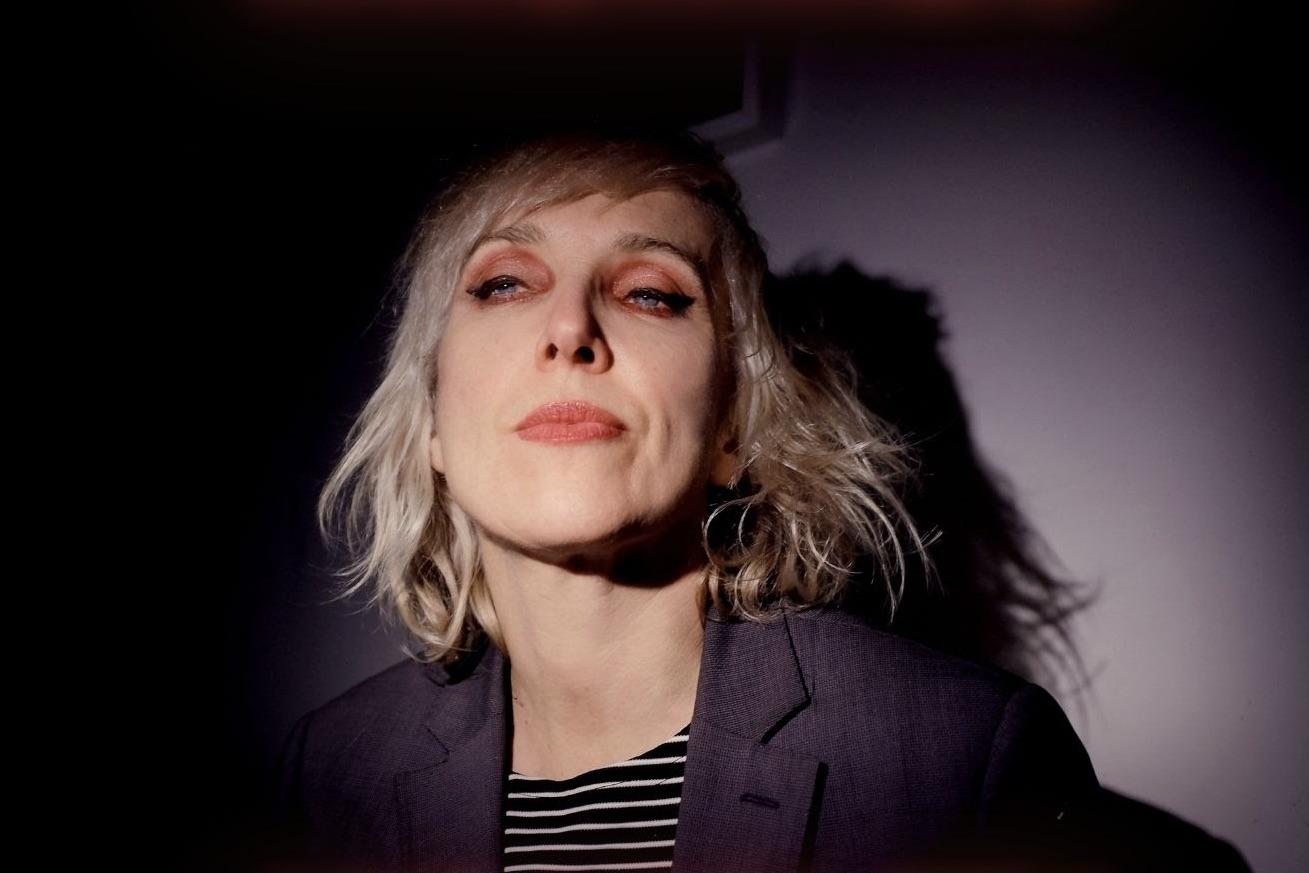 Joseph James feat. Sinéad Furlong, 'Whatever Happens'
The new dance banger from Dublin producer Joseph James is elevated by Sinéad Furlong's robust vocals. The lush dancefloor-filler comes at the right time, seeing as the clubs have reopened across Ireland. 'Whatever Happens' acts as the ideal slice of pulsating pop goodness for getting ready to head out tonight. The DJ captures that Friday feeling with synths and electronic beats worthy of The George stage this weekend.
Advertisement
Listen to the playlist in full below: