Listen to some of our favourite new Irish releases of the week below!
Dermot Kennedy, 'Innocence and Sadness'
The Dubliner has dropped another cut from his forthcoming second album Sonder with an earnest love song that amplifies Kennedy's trademark raw vocal prowess. The minimal instrumentation only serves to showcase his talent further and build even more excitement for the follow up to 2019's Without Fear, which arrives on November 4. 'Innocence and Sadness' strips it all back to the root.
Opening with simple piano chords, the singer-songwriter declares, "Never felt alone 'til the late night/never felt she was my own 'til the tears dried/working on the karma but it takes time/innocence and sadness was a fine line/better savour every moment as it flies by/every minute boy."
Hozier, 'Song for Leda'
The acclaimed Wicklow musician has released a brand new track from his upcoming third studio album Unreal Unearth, which is expected to be released later this year. It marks Hozier's first album since 2019's Wasteland, Baby!. Powerful single 'Song For Leda' was written and produced by Andrew Hozier-Byrne with production from Jennifer Decilveo. The singer-songwriter dedicated to the struggle for women's rights around the world, and will be making a donation to abortion rights groups.
Advertisement
"Her husband waits outside/A cryin' child pushes a child into the night/She was told he would come this time/Without leavin' so much as a feather behind/To enact at last the perfect plan/One more sweet boy to be butchered by hand," the opening verse announces as soft acoustic guitar plucking and poignant strings brings his stunning words to life. Every instrumental aspect has clearly been chosen with innate care, while his poetic lyrics convey otherworldly imagery for a moving subject.
Gilla Band, 'The Gum'
In classic GB fashion, the quartet start off Album Number Three, the brilliant Most Normal, with a kaleidoscope of bizarre sounds crashing together to somehow make a coherent level of noise. Opening track 'The Gum' will presumably be an absolute mindf**k to try perform live, but we're itching to be in the audience. It's beautifully unsettling. Is it the sound of a huge truck beeping as it reverses down the road? Is it static and reverb from guitar wails? Who can tell, except Dara Kiely, Alan Duggan, Adam Faulkner and Daniel Fox. Muffled screams from Kiely immediately make your hair stand on end as we try to decipher the lyrics before it eventually concludes with quietened siren-sounding melodies.
Self produced and recorded and mixed by Fox at Sonic Studios and their rehearsal place, the follow up to 2019's The Talkies takes inspiration from noise-rock, techno, pop, punk and even hip-hop; breaking down the genres and piecing them back together in their own distinctive way. Smashing down the barriers of sound, the Dublin independent act, impossible to classify or label at this point, have outdone themselves.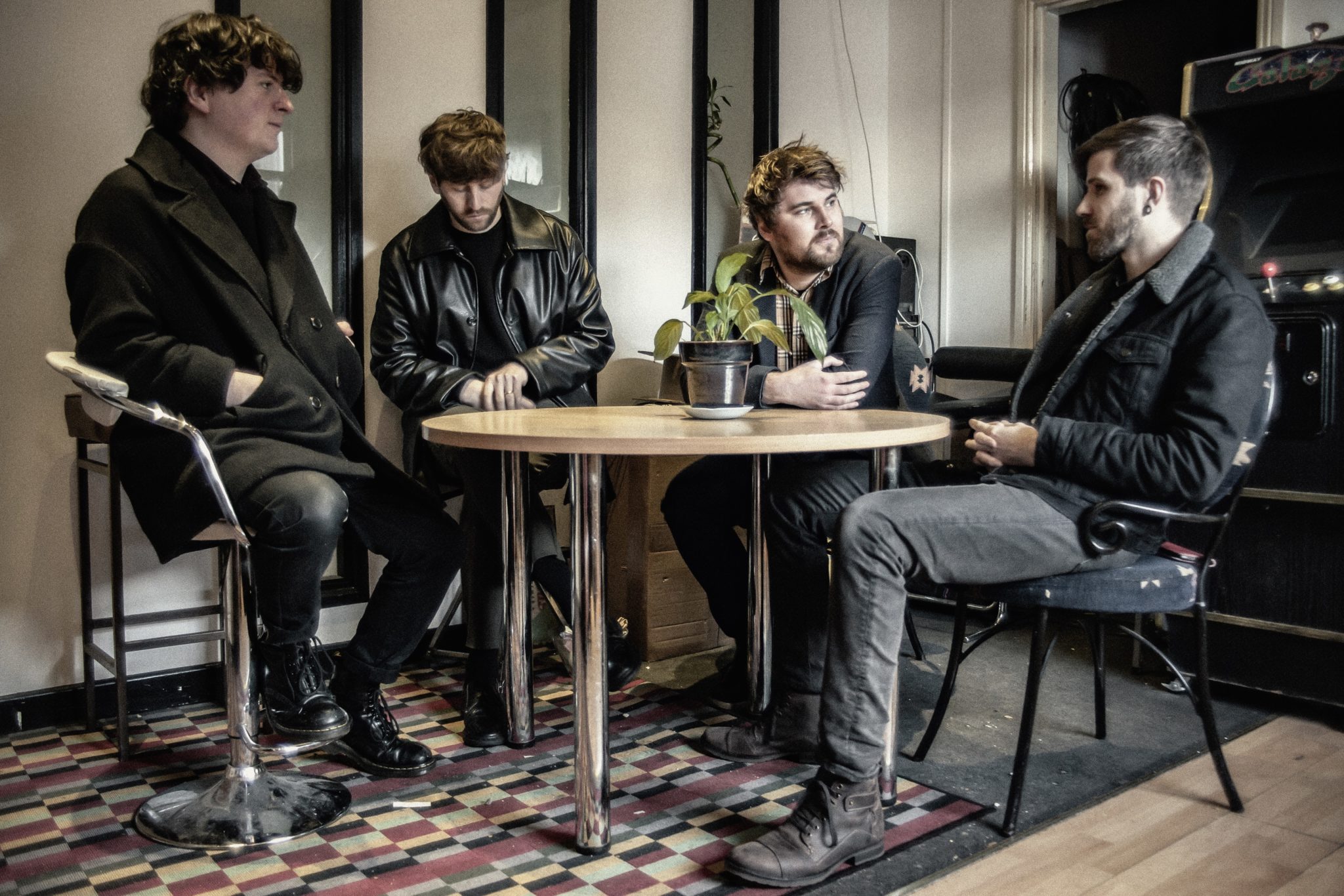 Talos feat. Lisa Hannigan, 'Crows'
The final single on Talos' new album Dear Chaos begins with delicate piano chords which touch on the classical before the Cork-based artist (Eoin French) introduces hauntingly beautiful, crystal clear vocals. Lisa Hannigan's ethereal backing vocals elevate the song to new heights. "Our hearts shook vanishing stars/from shivering islands/that drop like tossled leaves," French sings before Hannigan's distinctive twinkling voice enters the fray. A dynamic duo, their power for duets is breathtaking.
Advertisement
"It's about loss and grief and isolation," Talos says of the new album. "Not because of what was going on in the world, but… I was basically on my own for two years, in a rural part of West Cork. Not really speaking to the outside world. I threw out an album and started again. And ended up with a record that's a very personal internal dialogue. So there's a madness to the record."
The Coronas, 'Time Stopped'
The title track of the Dublin band's seventh album, out today, sees Danny O'Reilly's textured vocals building to a crescendo of a typically addictive chorus. "Is it so wrong that I'm glad to be here, waking up/the world's so messed up," he starts. Given that they share a name with THAT pandemic, it's no surprise the passing of time and bittersweetness are explored heavily on the album. 'Time Stopped' later introduces a captivating guitar riff that drives it onward and upwards, before the pop/rock track reaches its addictive peak. The band launched the album with a momentous gig at Windmill Lane last night, featuring All Tvvins' Lar Kaye, True Tides' Cian MacSweeney, Róisín O and more.
Daithí, 'Moonlight'
Taken from his brand new album I'm Here Now, released just a few short weeks ago, Irish electronic artist Daithí is back with a single release from the project. 'Moonlight' opens with hypnotic drums from faraway lands, while synths slowly gain momentum in the background. When the beat eventually drops, it's an absolute masterclass in immersive dance magic. A seven-minute instrumental rush of happiness, the song was born out of the crushing disappearance of live music. Daithí crafted an impeccable shimmering number for his listeners upon his return.
Advertisement
"It's a shock to the system," says Daithí. "It's supposed to set you off, to jump you out of the album. It's almost like you're arrived at the after-party following a great show. It's the moments afterwards, the people you meet when you're not expecting to, that you remember. 'Moonlight' isn't a complicated piece of music – and that's the point. Sometimes, the best moments in music are the simplest."
DeCarteret, 'an talamh'
The Clare native has released a Studio Ghibli-esque piece from her forthcoming debut EP, cumming and crying on the bathroom floor (yes, that's the real title. More power to her). Inspired by the stringency of the human condition, 'an talamh' translates from the Gallic phrase for to 'the ground'. A soundtrack to hope, climax and despair, the track explores your childhood, future, wedding and death. The cinematic single is full of intense feeling, brought to life with the sound of powerful strings and soft, gentle piano chords. It's born to be a movie soundtrack.
'this is my favourite song I've ever birthed and raised," DeCarteret tells Hot Press. "I wrote it with my beautiful friends Tadhg Griffin (piano) and Sweet-Jayne (fiddle). Its so dear to me so I knew I had to give it its moment even if it solely consisted of piano and fiddle. I am a massive Studio Ghibli fan and I always wanted something reminiscent of that for myself - it gives me such great nostalgia. I hope the song goes and blossoms in whichever way it feels fit."
LYRA, '29 Box'
Advertisement
The Cork powerhouse singer-songwriter told 2FM that she wrote the new single after feeling like she was getting "sucked into this social world of darkness" and wanted her fans to know she is "vulnerable just like them". Always second guessing herself, the alt-pop track opens with layered vocals and a dark beat that increases in intensity as Lyra confesses her deepest insecurities. Pairing electronic embellishments and a booming pop chorus, the Bandon native's sound is right where she wants it to be.
"I was forgetting that everyone puts their best foot forward online and I was thinking this was their reality and I was getting sucked into that. And I said 'Girl wake up'. So I sat down and really let myself be true to myself. I literally wrote it in two hours, four chords and this is it."
Ispíní na hÉireann, 'Please Don't Start the Fun'
Following on from their recent single 'Talk to Joe', Ispíní na hÉireann have dropped the next taster of what's to come on their debut album The Hard Working Men, due for release October 28th 2022. The trad/folk trio initially came together to perform after a trip to Slovakia in 2017. The video (seen below) is a love letter to nostalgic Dublin, with sessions in pubs, pints of Guinness and community. Think Reeling in the Years if trad was the focal point, and you've nailed the clip.
Written by Tomás Mulligan, Adam J. Holohan and Stephen McCann in early 2021, 'Please Don't Start the Fun' was recently brought in studio with the powerful Kilian O'Flanagan, to record it at BIMM on Francis Street. They describe it as "A song about the hesitation to return to the craic of Pre-Pandemic life, however contrast to its lyrics, the music to the song would convey that the fun is only just beginning…"
Shane Codd & Bryn Christopher, 'Feels So Good'
Advertisement
The Irish electronic artist has teamed up with UK singer-songwriter, 'Sweet Lovin' vocalist Brynn Christopher, on a new collaboration - out today via Polydor. Combining strings and infectious hooks with Christopher's hair-raising vocals, 'Feels So Good' is a dance track with staying power. Codd's new track follows 'Rather Be Alone' and 'Love Me Or Let Me Go'. Previous singles 'It Ain't Right', 'Get Out Of My Head' and Charlotte Haining collaboration 'Always On My Mind' have amassed over 110 million Spotify streams. Heavily influenced by the 90s and early-2000s dance sound, Shane Codd's big break came when he became a finalist at the 2018 'Breakout Producer' competition held by renowned Irish DJ Mark McCabe.
Speaking about the radio-ready track, Shane explained, "I made the track in a session at the start of this year, and it felt like a sunny, festival tune to me. When I started playing it out the reaction I got was unreal. I started playing around with different sounds for this, and we introduced more of a fun vocal too, Bryn nailed it from start to finish - even his ad-libs are amazing, we had so many unreal ones we found it hard to decide which ones to use."
Arthur Valentine, 'Tom Cruise'
Opening with beatbox-sounding rhythms and lush acapella harmonies, the smooth instrumentation oozes R&B melodies that are a gift to the ear. Co-producing alongside fellow Cork-based artist/producer 1000 Beasts - who he previously teamed up with for 'Glass Magic - Irish alternative pop/R&B act Arthur Valentine continues his slew of singles with 'Tom Cruise'. Ahead of tonight's Ireland Music Week showcase where he'll hit the Lost lane stage, Arthur's latest track has similar energy to 2000s cuts like Blu Cantrell's 'Breathe' and even Justin Timberlake's 'Rock Your Body'/'My Love'. The track slowly blends into smooth baselines, Neptunes-style drums, jazzy guitar and flute riff. There's something insanely vibrant about Valentine's sound; be it the slick vocals, creative production or wise choice of collaborators. His future is surely blindingly bright.
"Tom Cruise was the first track Cian (1000 Beasts) and I worked on together," Arthur Valentine says. "It was one of the smoothest writing experiences I've ever had. Everything came very naturally and we made sure to never try to overthink any step. We captured a vibe early on in the production process and just rode that wave until the song was pretty much finished. The first time Cian and I met was over coffee after a few exchanges on Instagram. Halfway through our coffee a homeless gentleman approached us and we ended up chatting for about 15 minutes. He kept calling me Tom Cruise because I was wearing a baseball cap. I knew right then that had to be the name of our first collaborative track!"
Advertisement
Kate Dineen, 'Invest'
The Kerry musician has dropped a brand music video for her new single, directed by Picture Mode. 'Invest' tells the story of two people meeting for the first time, the reluctance to give themselves up fully to this encounter and the uncertainty as to what might happen if they do. The laid back, indie offering is complete with driving percussion and captivating guitar riffs throughout. Dineen's work combines intricate accompaniments and introspective lyrics for a sound that's totally her own. Her raw vocal prowess has a unique tone that allows her to stand out from a packed group of storytelling indie artists.
Now based in Dublin, the singer-songwriter previously won the Noel Brazil songwriting competition for her song 'Great Escape'. Dineen has gigged extensively throughout Ireland, supporting acts like Marc O'Reilly, The Needables and Neon Atlas. Kate's single 'Good Guys' was a finalist in Hot Press's Ireland Music Month competition with Radio Kerry. Kate has signed with Winding Way Records, with a new EP on the horizon.
Emma Edel, 'On My Mind'
The emerging Kerry pop artist has unveiled another chillwave R&B track with 'On My Mind', oozing with embellished synths and smooth vocals. "I've waited far too long, stability is why I'm drawn/Let me paint a picture so you can figure it out quicker," she sings in the opening lines, as glittering synths and a laidback guitar melody drip through. Edel's dreamy new single discusses the desire for someone to be around more and craving commitment within a relationship. The single was recorded in December 2021 over two days with Alex O'Keeffe.
"There was a massive storm happening outside, it was basically dark during the day and I think the mood outside made the studio feel like a little warm hideaway where I could live with the song in a relaxed way," Emma recounts. "I think that comes through in the final production. I brought a really basic demo to Alex and we worked over two days to bring it to life. We wanted the verses to be spacious and laid back to let the lyrics shine through, allowing the choruses to have more movement, groove and drive."
Advertisement
Farah Elle, 'Silk'
Farah Elle will play her first headline show in years on Thursday 8th December at The Workmans Cellar. The Libyan-Irish songwriter and composer has finally unveiled her debut album FATIMA, named after her beloved mother, who remains a huge inspiration for the musician. Focus track 'Silk' has an immensely timely subject matter, even years after she penned it. We still have a lot work to do in creating a world where we can speak openly about identity, religion and human rights.
"I was 19 when I wrote Silk, after my family was recovering from a particularly difficult two years post Libyan revolution," says Farah. "We were all struggling with our mental health and had such strong feelings of displacement, trying to assign ourselves to some form of identity. The truth is that every person knows what it's like to struggle with wearing a "veil" - some more than others. The truth is that we are all so much more than where we come from and the cultures we grew up in."
First Class & Coach, 'Sure'
The West Cork alt-rockers have returned with the third single from their anticipated upcoming album Neon Hip. 'Sure' sees the band continue with their FIFA Records independent partnership in Cork, following on from previous single 'My Oh My' and the album title track. 'Sure' grabs you from the get go, with a striking intro and First Class & Coach's usual intensity. Armed with excellent vocal delivery, the single's nostalgic indie rock soundscapes echo '80s and '90s guitar bands that paved the way. With similar sonic textures to fellow rock bands like White Lies, The Klaxons and even Fontaines D.C., FC&C use riffs and driving percussion to craft soaring choruses that demand to be heard.
'SURE' is a song about hope when hope is nowhere to be found - but is salvaged only by love," First Class & Coach said. "A love that is hidden, and certainly forbidden, never to be fully experienced. A forbidden love is a 'slow choke' - a convincing voice that knows for sure."
Advertisement
Sinéad Ann, 'Lemonzest'
The Irish-German alternative folk singer creates her sound by evoking wistful, mystical music inspired by the stunning misty landscapes of Ireland. Tackling identity, intuition, and naivety in her new song 'Lemonzest', the musician juxtaposes grim lyrics and uplifting instrumentals to emphasise the initial sting of biting into a lemon and the bitter sweetness of seeing true colours. Well-chosen acoustic guitar chords and string sections don't outshine the singer-songwriter's impressively twinkly vocals. Sinéad blends harmony and dissonance to illustrate her frustration with superficiality and its dark consequences. The track exudes that acidic feeling you get when you realise someone's true thoughts and intentions about you. Ultimately, 'Lemonzest' is about trusting your instincts. Having been awarded the Irish Youth Music Awards BIMM Bursary in 2017, Sinéad went on to study a BA in Commercial Modern Music in BIMM Institute Dublin, graduating in 2021.
Aonair, 'There Ain't No Easy Way Out'
The Loveheart Birthmark EP cut opens with a Bruce Springsteen-infused melody, packed with textures harmonies and a jaunty beat. Using clever synth embellishments and edgy guitar riffs to drive the rhythm section, it's an infectiously catchy moment on the EP that echoes Jack Dora's recent project. "If you wanna live your life, then try to let it go/If you feel the light burn out, just try to let it go/feel the fear that you know, and try to let it go," Donegal producer and singer-songwriter Aonair croons on the bridge. Despite the poignant subject matter, the track has a euphoric feeling. The 80s-inspired EP is filled with even more huge anthemic indie-pop singles.
Advertisement
"Written in a deeply transitionary period, I believe I found the sound I've always wanted from the subject matter I always avoided," Aonair declares. "In doing so I created something cathartic that for the first time, truly represents my artistic vision."
Small Crab, 'Soft Milk'
The Dublin-based DJ and producer's new Flowing with Honey EP encompasses more bass-heavy, grime-infused breaky sounds, and the results are epic. The enthralling record encapsulates the wide range of musical influences of Small Crab (Anastasia Rigaud), featuring a remix of 'Yerba Cereal' by London-based producer Talik. Combining smooth sound textures with rhythmic patterns and gloomy tones at the forefront, ending with tribal and ethnic sounds, opening cut 'Soft Milk' is a standout for the ages. Building an atmosphere from the jump, Small Crab steadily introduces more percussion beats until the listener is completely engrossed, submersed in the DJ's ever-exciting sonic world.
Small Crab harbours an affinity for low-end frequencies and emotive soundscapes. You'll probably recognise the name as part of Skin&Blister, a Dublin-based collective that aims to nurture and encourage Female, Trans, and Non-Binary creatives. Keep an eye out for this DJ, she's definitely one to watch.
Skinner, 'Gaslighter'
Dublin DIY artist Aaron "Alan" Corcoran (aka Skinner) has dropped his four-track new EP, Commander Trainwreck, earlier this week via Faction Records. Previously unreleased track 'Gaslighter' sees Corcoran take on the mindset of a manipulative figure, presumably caging someone in a coercive relationship. While the trumpet offers traces of blues/jazz - giving the nostalgic feel of The Commitments - 'Gaslighter' builds in intensity while staying under the radar. As the song continues, the subject exonerates himself from all blame.
"I will lock you up/'Cause I can't have those people giving you those looks/Reminding you to always do just what I say/'Cause I'm your man/I got no insecurities..." the track opens with a subtle guitar riff before a brass section fills out the background cleverly. "No, I ain't never gonna let you leave..."
Advertisement
Gemma Cox, 'Hard to Heal'
The 23-year-old Kildare native released a new single earlier this week ahead of her Workman's Cellar show on Wednesday. Opening with gentle but meticulously planned piano chords, the Dublin-based pianist and singer-songwriter's vocal talent is on fire. Lamenting the loss of a relationship, Gemma recounts small moments of falling in love, high on life. Soft harmonies fill out the song's backing noise, but the instrumentation remains minimal and lush - never outshining Gemma's stunning voice as she tells the relatable story.
"It was you, it had always been you/I remember every inch of your room/On the night we met, we danced with the moon/I never knew anything could be so true/But love doesn't suddenly stop," Cox opens on the single. The song was written at the beginning of lockdown, describing the struggle to end a romantic connection.
Uly, 'keith, i want to be everything'
Following fellow 2022 single 'fishing', Uly's new song is gloriously groovy. A chilled out, soul-driven number that feels breezily seductive, the musician combines layered vocals and R&B percussion with a funky bassline. It focuses on the need to escape the monotony of everyday life and its needless stresses with a lover. "Take me away from this place, I can't breathe/any old day baby," Rafino Murphy (aka Uly) croons. "I'm good, I'm good to go." The Dublin-based singer-songwriter adds trumpet rhythms and multi-faceted influences from a range of genres to forge his own style.
Advertisement
Uly has been in the music scene since his early teens when the young multi-instrumentalist broke into the metal and grunge scene. After learning the trumpet, Murphy veered away from his hardcore sound and into the vintage, sonically light sound of his current state. The talent recently became an artist in residence at the Dean Arts Studio, so hopefully there's plenty more Uly coming soon in the remainder of 2022 and next year.
Eoghan Ó Ceannabháin, 'Anáil na hOíche'
The Dublin-based singer, songwriter and multi-instrumentalist (of Skipper's Alley fame) has shared the second single from his debut solo album, Deepest Breath - out November 10th. His songs - written in both English and Irish - build on his sean-nós singing foundations, yet combine hard-hitting lyrics with other musical influences to create a rich, contemporary sound. 'Anáil na hOíche' (Night Singing) is a down-tempo, deeply rich track that hones in on Eoghan's compelling voice that could stop traffic. Growing in depth with string sections and ethereal backing harmonies, 'Anáil na hOíche' has a near-fearful feeling of melancholy at its core.
"This song and the last song on the album, Bánshoilse (First Light), are kind of sister songs. They have the same melody and some lyrical crossover but a very different arrangement. The song is about a time in my life where I was experiencing a lot of mental turmoil. The first song is in the middle of that turmoil. The sister song is about emerging from that."
Rachel Grace, 'Rough Patch'
Advertisement
Produced by Gavin Glass in Orphan Recording Studios, the soul/pop singer-songwriter's new single is another well-crafted example of Rachel's magnificent storytelling abilities. With smooth grooves and a luscious full band texture throughout Rachel takes us on a captivating journey of realisation that a relationship isn't going through a tough time, but is reaching its end completely. Like reading a page of her diary, the lyrics to 'Rough Patch' are beautifully accessible yet simultaneously intricately detailed. Her warm personality transcends the music with ease.
The 20-year-old's eclectic style echoes the soulful voices of artists like Norah Jones, Amy Winehouse and Eva Cassidy. Having been writing and performing in the music scene from the age of twelve, she has played some of Ireland's favourite venues and festivals and supported acts such as Gavin James, Paddy Casey and Wallis Bird.
Arxx featuring Pillow Queens, 'Call Me Crazy'
Released via Submarine Cat, Brighton queer alt-rockers Arxx have teamed up with their tourmates Pillow Queens for a new single. Hanni and Clara are supporting the Dublin indie quartet on their current Irish tour, and delivered a riotous set at Vicar Street last weekend that brought the house down. "Imagine Taylor Swift if she'd only ever listened to Nirvana," Arxx describe themselves. They've been making moves across the UK and Europe, and 'Call Me Crazy' is their perfect introduction to Ireland. Pillow Queen's spine-tingling harmonies fill the song's background with warmth while Arxx's guitar riffs are one of a kind. It's the words themselves that stick, though. Brutally honest yet wholesome at the same time.
"'Call Me Crazy' is a happy sad ballad about mental health that will pull at your heartstrings and get you dancing all at the same time. It feels like the perfect song to team up with Pillow Queens on, they're great friends of ours and when you're struggling with mental health friends make everything better. Their voices and instrumentation on the track adds a new dimension to the song, helping it to evolve into a really special moment of shared experiences that make it feel like a conversation with your best friend."
Absentee, 'Feeling Myself'
The Irish rapper cuts through his new mix with energetic drums, reverberating infectious dynamics around the track and creating a mega groove in partnership with the bass. Heartwarming synths provide the perfect canvas for Absentee's bars. Playful and often passionate, 'Feeling Myself' reinforces positive thoughts. Absentee's choice of swirling hip-hop beats are the highlight.
Advertisement
Speaking further about this, Absentee shares: "When I wrote this song, it was a sunny morning in May, just at the start of summer, I was off work for the day and had no plans - it was perfect. I woke up feeling happy with how life was going, this was a strange new sensation and since then it has been happening more frequently. 'Lately I'm not feeling myself, not killing myself' was the realisation to me, that I was doing something right because I wasn't feeling bad, anxious or stressed about how my life was at that moment, I chalk that up to making music."
Everyone, 'Falling Down'
A strong guitar-powered track that blasts to a crescendo chorus, the debut single from the new Kerry indie-rock band, the outfit started work during the lockdown period. Everyone draws influence from R.E.M, Radiohead, Arcade Fire and Coldplay, which is felt on their punchy debut single 'Falling Down'. An assertive number, the track delves into an anxious and depressive mind that is searching for answers. "While you're searching for your value/you can feel it burning in your soul." lead singer Kevin O'Brien sings.
Thumping bass drums and off-beat guitar melodies suggest an urgency for resolution. Kevin and his brother Thomas O'Brien recorded 'Falling Down' in Berlin's FunkHaus Studios with producer/engineer Ciaran O'Shea - with mastering by Fergal Davis. "I wanted Falling Down to encompass the feelings it describes, both in tempo and in tone" says Thomas.
whenyoung, 'The Laundress'
Advertisement
The duo of Aoife Power (Vocals/Bass) and Andrew Flood (Drums) are back with the follow up to previous single 'A Little Piece Of Heaven', with electro-driven 'The Laundress'. Their sound is heading more towards dark electro-pop and moving away from indie on the track, but we're not complaining. Power's vocals are as mesmerising as ever as she delivers powerfully imaginative lyrics. "I'm getting good/I'm getting good at this/brushing off the blemishes/allow my mind some rest/clean up the mess " she sings as the beats circle around her slightly warped vocals. We're excited to see what's next for the pair, who frequently experiment with new sounds and genres.
Qbanaa, 'Truth and Desire'
The Irish-based musician has previously collaborated with hip-hop artist Absentee, but has today launched her rich her debut single. Starting off with glittery synths and R&B rhythms, there's a soulfulness injected into the tone and stacked backing vocals before the lead vocal begins. "I am waiting, contemplating for you and me, yeah/anticipating, precipitating in dirty dreams/all you need to do is tell me I'm the girl for you," she sings before the beat drops and Spanish lyrics kick in. It echoes the style of Biig Piig, but Qbanaa's seductive style is entirely her own. Harking back to the title, the slick track explores lust, yearning and honesty. It's a noteworthy first introduction.
Kind Pirates, 'Out In the City'
Irish singer-songwriter Ollie Cole is known as founding member and main songwriter of Irish Indie Rock band TURN. New project Kind Pirates explores indie-rock an open-minded creativity. Cole's second single under that moniker, 'Out In the City, is inspired by the likes of Elvis Costello, Squeeze, The Cars and XTC. It packs a lot into its 2 minutes and 22 seconds, needless to say. It's not afraid to mix guitar music with effortless, guilt-free pop and warm indie.
Cole says, "Kind Pirates started for me as a kind of release valve, somewhere for all my jangly electric guitar pop songs to go. It's fun. I record and mix everything myself and it's just something I enjoy doing. I'm looking forward to more releases and some collaborations in the future. I'm also working on the next Oliver Cole album, and this is a nice distraction for me. I find it healthy to bounce between the two things and not focus too hard on either."
Advertisement
Paddy Dennehy, 'Heaven Not Far'
The Limerick-born, Cork-based folk singer-songwriter has just announced a new album, Love and Be Brave, due to be released in Spring 2023. 'Heaven Not Far' is the exciting first taste from the project, with Dennehy never scared to embrace tough terrain on his thematic journey. His influences include Mick Flannery, Tom Waits, Randy Newman and, of course, the great Nick Cave.
"This is my little humanist prayer," Paddy says of his fascinating new single release. "I'm not shying away from any of the problems that I think we all face - accepting death, the search for hope, the search for love, social media - but I wanted the main theme of the song to be the incredible potential to make something wonderful, wherever you happen to be, right now."
Bicep feat. Clara La San, 'Water'
Northern Irish DJ duo have dropped a new single, following their hit 2020 debut album Isles. Since then, they've offered up some additional deluxe edition tracks and various reworks, and 'Water' isn't entirely new. It features vocals from frequent collaborator Clara La San, and it's being showcased alongside 'Waterfall,' an earlier instrumental version of the track. 'Water' has chips inside which formed the sounds of the SEGA Megadrive/Genesis games consoles.
"There was no outright idea when we started, but the original 'Waterfall' was born out of experimentation with an instrument called the MEGAfm," Bicep explained in a statement. "Weirdly it got more computer game sounding when we developed it into 'Water', speeding up and slowing down the lead line and LFOs to give that classic low-bit sound effect."
Advertisement
Bailey333, 'Anymore'
Hot on the heels of his TikTok smash hit success 'Monsters In My Head', young Dublin rapper and songwriter Bailey333 is back with his new track. Produced by Razor On The Track, who's best known for his work with mega-successful West London Afrobeat trio WSTRN, 'Anymore' sees Bailey333 raise the stakes even higher. Using compelling trap beats, the rising star evokes the sound of Post Malone, 21 Savage, Travis Scott and Lil Uzi Vert, Bailey333's use autotuned vocals and universal lyrics for bars will surely gain him a fresh new audience. Given that 'Monsters...' has 1.8 million TikTok impressions, 'Anymore' is likely to follow down the same path.
Sprints, 'Literary Mind - W.H. Lung' (Tom Sharkett Remix)'
Manchester DJ Tom Sharkett has put his own '80s electronic spin on Dublin band Sprints' latest single. He first introduced himself to the world with his Futuro EP earlier this year. Released via Nice Swan Records and produced by Daniel Fox (Gilla Band), the original track from the Irish noise-rock is a joyful, raucous ode to falling in love and fully submitting to the feeling, full of urgent riffs and heartfelt lyrics. Their charged, euphoric rush of gritty guitars and cathartic vocals sound bizarrely amazing with Sharkett's synth-heavy beats. It transports you to straight to the dancefloor of a coming-of-age movie.
Wallis Bird and Arvo Party, 'F.K.K. (No Pants Dance) - 80s Remix'
Advertisement
"My neighbours are naked again, five of them dancing like the drugs are good/I'm not looking, but I've had a look," Irish musician Wallis Bird starts on the remixed single. First Belfast ambient/electro artist Arvo Party created their own rendition, and now the collaborative partnership have released a special '80s remix of the dance track. Clever synth embellishments and electronics surround Wallis' vocals while the beat steadily takes over. The end result is something special, fun and likely to make you want to jump in the pool with your clothes on after one too many beverages at a party.
Rejjie Snow and L'impératrice, 'Everything Eventually Ends'
French outfit L'Impératrice's debut album Matahari landed worldwide in 2019 to huge critical acclaim. The band have tapped Irish hip-hop superstar Rejjie Snow for a genre-blending new single. "Peace to the world/peace to the kids/we all got hurt/we all gotta suffer/We all got a heart that bleeds on each other/we all got a mother, a sister, a brother," the rapper starts, while synths grow towards an eventual funk beat. The playful rhythm works weirdly brilliantly with Snow's laidback verses, until L'Impératrice's soft, layered vocals kick in with soulful grooviness. It's a surprising combination choice for Rejjie, but definitely a correct decision. "Hip-hop's answer to the magic."
Daniel Blume, 'Not A Day Goes By'
Following earlier 2022 singles 'The Way I Love You' and 'On The Side', electronic/dance act Blume is back with a massive bang. 'Not A Day Goes By' is a yearning, heartfelt house-infused anthem that has similar DNA to the work of Daithí, Lauv, Calvin Harris Riton and Gorgon City. Blume previously teamed up with Cheat Codes for the US Billboard Dance Chart smash 'Who's Got Your Love', which garnered over 40 million streams. Still in his early 20s, the London-based Dublin native writes, produces and performs multiple instruments after studying classical music at the renowned Yehudi Menuhin School.
Advertisement
Fortune Igiebor feat. Lexi Mae, 'TENDER'
Blanchardstown hip-hop act has teamed up with vocalist Lexi Mae for a hard-hitting new single, following 'Piss In The Corner', 'THE PRAYER', and 'ALL MY LOVE'. "I don't want to leave these ends of mine/'cause my enterprise is in a separate mind/and your head's divide as your head's collide," he raps over a dark trap beat. Lexi Mae's honey-toned vocals act as the ideal parallel to Igiebor's fierce bars, balancing soft with hard, light and dark. "When I'm with you, I can walk on water," she croons.
ESSIRAY, 'Pink Flowers'
The emerging Dubliner has unveiled a new single, following 'City' and 'Summer Fling'. A gentle indie-pop gem, there's just a minimal electric guitar melody underpinning ESSIRAY's gorgeous vocals. A jazz-driven beat begins underneath her twinkling voice roughly one-third of the way in that changes the mood before a trumpet drives the point home. Full of little surprises and sounding utterly timeless and boundary-defying, the rising artist is a breath of fresh air. The producer and singer-songwriter has the essence of Stevie Nicks' Fleetwood Mac sound paired with delicious folk harmonies.
'Pink Flowers' oozes slow indie-jazz, with excellently placed saxophone giving the track an even more sultry feel, if that's possible. The vocal chops from the 23-year-old are astonishing - delicate, breathy vocals push through the deep bass, decorating the track perfectly. The musician's ability to take the simplest of concepts and turn it into a stunning, lyrically dexterous and vocally impressive track is astounding. ESSIRAY is a promising up and comer in the Irish scene.
Advertisement
Telefís, 'Airstrip'
Following the heartbreaking sudden loss of Cathal Coughlan, producer Jacknife Lee has shared the pair's second album A Dó. The collaboration between Garret 'Jacknife' Lee and Coughlan acts as a fitting testament to the talented Cork man, who passed away in May this year. Thematically it takes up the baton from that first album, which painted a portrait of pre-1990s Ireland as a mix of Father Ted and Eastern Bloc purgatory, with Catholicism taking the place of Communism. Influenced by Kraftwerk, 'Airstrip' is beautifully futuristic '80s. Retro is the definite vibe, and Cathal sounds wonderfully wacky in particular on the track, while Lee's quicksilver production is full of twists and turns.
Robert Grace, 'You Left'
Kilkenny native Robert Grace has released his second single since his March EP XXVII. 'You Left' boasts dancey beats masking meaningful, emotive lyrics. Climbing the ranks during the pandemic, whilst most musicians were struggling, Grace was bagging a record deal from one of the most coveted labels in the business: Sony Records. The undeniably talented singer-songwriter has been on the up and up since, with this latest release no exception. Featuring powerful lyrics: "I don't feel anything/So come on tell me about it," Grace shows his emotional side in this whopper of a release.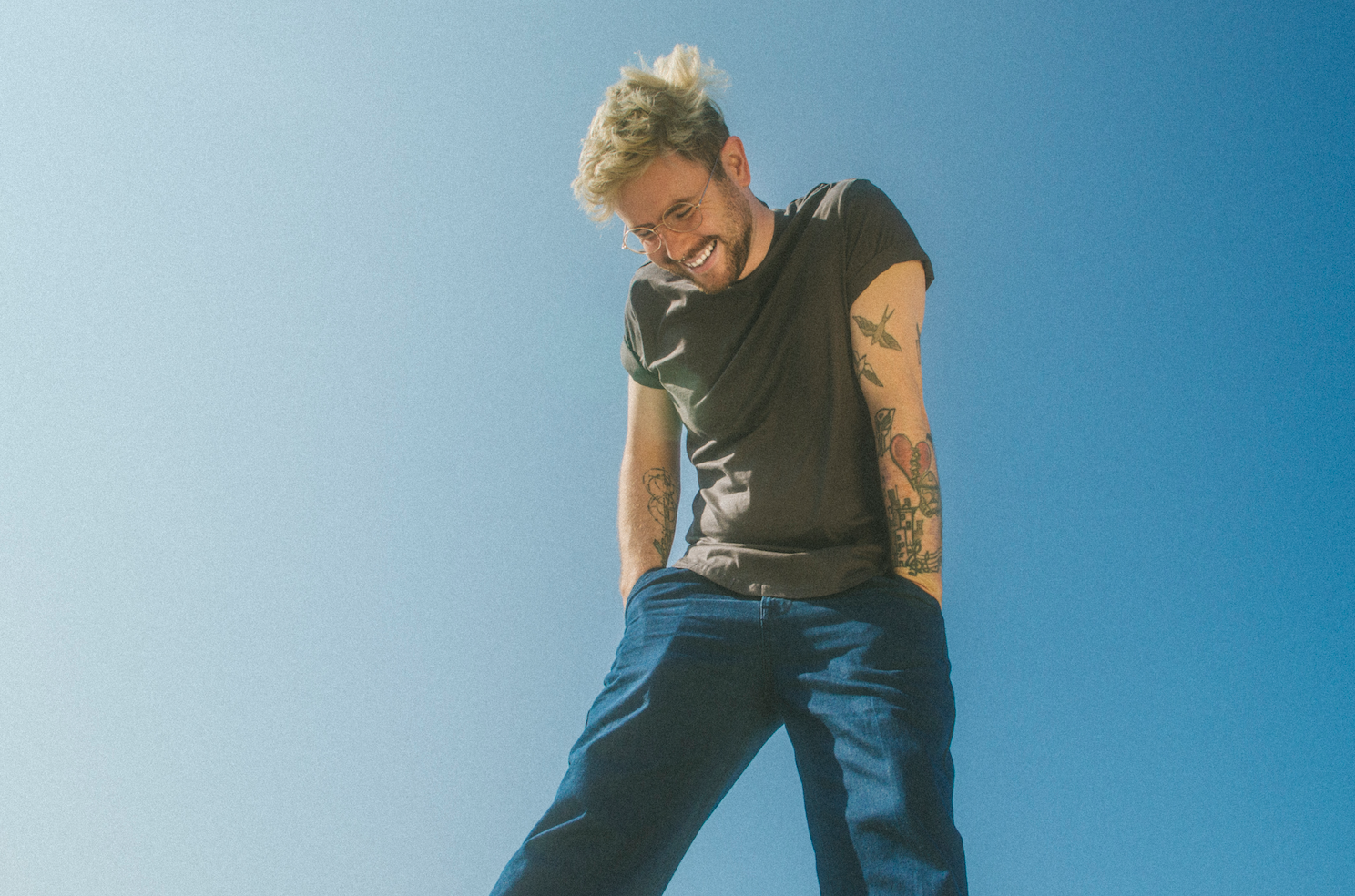 Shoresheh, 'Rays of Gold'
Gearing up for the release of his debut EP, George Hutton, under the moniker Shoresheh, has released the breathtaking new single 'Rays of Gold'. A unique piece from the Northern crooner, this latest release is a stunningly-simple indie-folk anthem, emotional and beautiful in its softness and strength in different sections. Featuring piano and a magnetic drum beat, the single is paired back in the best way, fronted by Hutton's incredible, raspy vocal.
Advertisement
A poignant spoken word piece catches you by surprise, a perfect ending to the track. Speaking about the track, Hutton said: "'Rays of Gold' is about my friend Brian, who I lost to Leukaemia. It's about our last conversation and says that someday I'll see him again. I wrote a sonnet and it turned into a song." The singer has released three other stunning singles this year, with his EP Safe and Sound coming October 18.
Listen to the playlist in full below.