Check out some of Hot Press' favourite new Irish tracks of the week
Xona - 'This Could Be Us'
Emerging artist Xona combines a special talent for songwriting and production with a truly beautiful voice to deliver sensual, soulful pop music. His debut EP 'In My Head' arrived via Welcome to the New World, the Berlin based label who represent Tolü Makay, Strange Boy, Enda Gallery, and Willzee. Having moved from Lagos to Ireland at the age of 10, he spent his teenage years mixing it up between the church choir and watching live performances of pop stars.
'This Could Be Us' is full of longing, stunning background synths and falsetto vocals. It's a sentimental, emotional rant in the best possible way. Poignant pop with fun-filled beats to match? Xona is reliving MNEK-level anthems, and his new EP is full to the brim of relatable subject matter and just pure potential.
Willhouse, 'Just Don't Know'
The track is taken from the producer's new album, Bread and Butter. The Poxy Records co-founder returns with lo-fi beats, following 2021's Beats To Lay Awake To. Among the highlights of the instrumental project is 'Just Don't Know' - cementing the Carlow talent as one of the most compelling original beat makers in the country. Full of sunny synths and warm background noise, it's got soul and nostalgia coming out of every pore. We're loving the ambient vibes cooked up in Willhouse's kitchen.
Advertisement
The Zen Arcade - 'Alone In Monochrome'
Irish garage rock band The Zen Arcade is composed of three ex-members of The Strypes. Debut single 'Don't Say A Word' was the flagship release on their own label Dental Records and gained a No.1 spot on the iTunes Singles Chart on the day of release and entered the National Singles Chart at No.12. The third release from Dental Records, 'Alone In Monochrome', explores the realms of reverb and the depths of despair on this paean to pigments and lack thereof. This latest offering tees them up nicely for their headline Irish tour in December and imminent headline UK tour in 2022.
"I left a world that was technicolor, for a plane of existence that was your shade duller."
Skanger - 'Mistakes'
On the back of their critically acclaimed breakout releases 'Condolences' and 'A Chance To Count The Cost', Dublin duo Skanger are back with their third single 'Mistakes'. Mark Healy and Colin Morris' debut album is a work in progress, due for release in 2022. They will also embark on an Irish tour to support the work. With new song 'Mistakes', Skanger reflect on those moments in life where events and happenings are beyond a person's control. It's down-tempo, atmospheric and broody - with a healthy dose of gloomy piano chords.
Plastic Cowboys, 'Time is Feeling Inadequate'
Westmeath indie-rockers Plastic Cowboys - composed of Ciaran McGann and Darren McCarthy - embody a sound described as an electric combination of '70s punk rock, art punk, and grunge fused with contemporary production. Following the release of their Splinter EP earlier this year, Plastic Cowboys have been writing and recording a slew of new music, with 'Clichéd Ciggy Smoker', 'Storehouse' and 'Time is Feeling Inadequate' emerging as the result.' Their latest number addresses the nihilism facing most generations in late-stage capitalism. "This song is about the frustration I've been feeling towards an imbalance found in my life this past year and a half. If I were to have kept a journal, to save myself the time and effort I could have copied and pasted each day onto the next," Ciaran explains.
Advertisement
Fya Fox, 'NUMB'
Fya Fox has unveiled her gripping new single 'Numb' - her final release of 2021. The powerful track exhibits raw emotion, honesty, and will surely enhance the connection with her fans. "I was standing there singing at this funeral watching from the gallery and just couldn't understand why I was so numb. I kept my composure the entire ceremony but as the coffin was being carried out I suddenly got this feeling, this is it, this is the last time I see you. My Granny who was a major inspiration in my life passed away," Fya Fox says of the single. "A few days later I had a zoom session with an artist in the US who I'd never written with before so didn't want to cancel. Brompton the legend didn't know what he had himself in for, we wrote 'NUMB' and five days later I went into the studio with the incredible Matt Weir to record a rough demo. 'NUMB' is very different from my previous tracks, it's the most honest."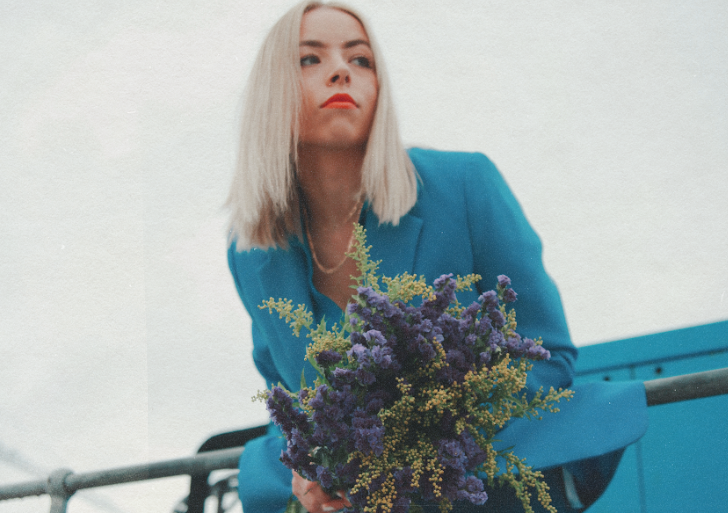 Absentee, 'Tap the Ash'
Absentee's new Absent Hives EP delves deep into mental stability and carelessness for one's wellbeing. This time around, Absentee has added a few names to the list of collaborators; D12 Inc co-creators Mickzart (Michael Ward) & CameronTYP (Cameron Steele); up and coming singer Qbanaa; Softboy Records act Gaptoof and Róg Poet Johnny Welfare on creative mixing duties. The Dublin rapper explores endless financial difficulties and waiting for the world to finally make sense, with captivating beats in his repertoire. "I'm sick to death of being stuck in debt," he raps. Aren't we all? He's an intriguing and fresh hip-hop auteur, it's worth a listen.
Davey, 'She's So Cool'
Bringing back '80s pop, Davey has all the tools in his arsenal for a banger. The Irish artist began releasing music back in 2019, holding a deep passion for creating emotive lyrics in his feel-good tracks. Some of his main musical inspirations are Prince, Hall & Oates and The 1975. Davey's debut single 'D.Y.K.W.Y.M.T.M' garnered him deserved radio play, while 2021 has seen him release two singlesL 'I Like It When U Say; and 'Thinkin' About Your Girlfriend'. 'She's So Cool' encapsulates all of Davey's influences into one song and has the perfect blend of retro sounds with a modern feel.
Bullet Girl, 'The Hunt'
Advertisement
Dublin outfit Bullet Girl have shared their latest single 'The Hunt', recorded with Girl Band bassist Daniel Fox just before they set on a UK tour this November. The cut is taken from their forthcoming debut EP, coming in 2022. Distorted sample drums and dissonant piano add a layer of maturity to their new tune, with the EP written during a series of late-night sessions in lockdown that saw Bullet Girl "explore their youth, social issues and growing up in the suburbs of North Dublin." The band will be playing some more of these new songs at their Lighthouse pub gig in Dun Laoghaire on December 3. Naked Lungs and Floor Show will provide support.
All The Luck In The World, 'Five Feathers'
Berlin-based trio Neil Foot, Ben Connolly and Kelvin Barr produce a pure, atmospheric third offering in the form of How The Ash Felt. The project marks their first LP release since 2018's The Blind Arcade. Opening with 'Five Feathers', it's clear that bolder arrangements and braver lyricism are on the menu. Foot's references to diaristic memories of handmade cards kept safe, Father's Day in French and playing pretend as a child are beautifully weaved through. There's a maturity in subject matter - grief, heartbreak, anger and anxiety at the passing of time are all tangible.
ROE, 'Too much for anyone'
Following on from lauded 'Destroyer'; Northern Irish talent ROE and Ciaran Lavery continue their collaboration with the second half of their new double A-Side: 'Too much for anyone' explores themes of social pressure and duality. Their excavation of society masquerades behind the veneer of an infectiously upbeat indie-pop song. Produced by Tommy McLaughlin (Villagers), the track sees sparks between two brilliant artists. "'Too much for anyone' was written about the overwhelming pressure of trying to be a good person and acceptance of how we can't change what happens around us no matter how desperately we want to," Roe says. "TMFA is an anthem of sorts, one for the disillusioned and voiceless, with an exhausted mantra 'when I give in, I give myself' that solidifies the belief that we're far more likely to numbly go along with things when we stop trying to fight against them'," Ciaran adds.
Advertisement
Luz, 'christmas morning'
Young Irish act Luz has shared the third track from an upcoming project, just in time for the festivities. 'christmas morning' features clever, raw wordplay and spine-chilling harmonies. It's not your typical Christmas track. "What if I showed up Christmas morning/with a blanket dressed in grey/what if I showed up with no one in/would you want me, want me to stay?" It's full of yearning and longing, with Luz taking a risk for love. She'd rather chase after a looming disaster than risk never knowing how it felt. It shows off her beautiful vocal abilities and Maggie Rogers, Phoebe Bridgers, Sigrid level gift for storytelling with emotion.
KhakiKid, 'Cosy'
Rising hip-hop artist KhakiKid is back with up-tempo banger 'Cosy'. Featuring his usual brand of Tyler, the Creator humour and addictive backing beats, his flow grabs your attention instantly. Make sure to check out the music video for the offering, directed by Iarla Mckeon and Willow Kennedy. An appearance from The Zen Arcade and Bricknasty members, who KhakiKid knows outside of music, is included in the clip - which sees The Muscle pull him (literally) out of his lazy funk. The Dublin-based rapper will release an EP in February, plus live shows are in order. Given his absurdist antics and charming persona, his live performances will surely be fascinating.
Vale, 'Allow and Breach'
Burgeoning electro-pop artist Vale returns with beautifully atmospheric single, 'Allow and Breach'. The Tipperary-based producer and vocalist has been quietly building his catalogue and prolifically testing the waters with previous singles like 'Tore It Down' and 'The Sun Is My Filter'. Collaborating with people like Nashville-based producer Owen Lewis, Icelandic musician Sin Fang (of Seabear) and producer, multi-instrumentalist David O'Connor; Vale is the new project of Eoin Hally - previously of Pale Rivers. An incredible electronic live show is in the works with a four piece band that includes Alex Ridley (HousePlants, Daithí) on drums, David O'Connor (Pale Rivers, The Workshop Studio) on Ableton and samples duty, Kate Twohig on piano and OP1 and Hally on vocals and synths.
Speaking about 'Allow and Breach', Vale says: "Allow and Breach is about inner conflict. It's about wanting, more than anything, to give someone more than you can ultimately offer, and accepting this reality that we are bound by. The realisation that in a moment of crisis, when someone you love is in danger, the only role you can play is that of being there, in the moment. When no one else is."
Advertisement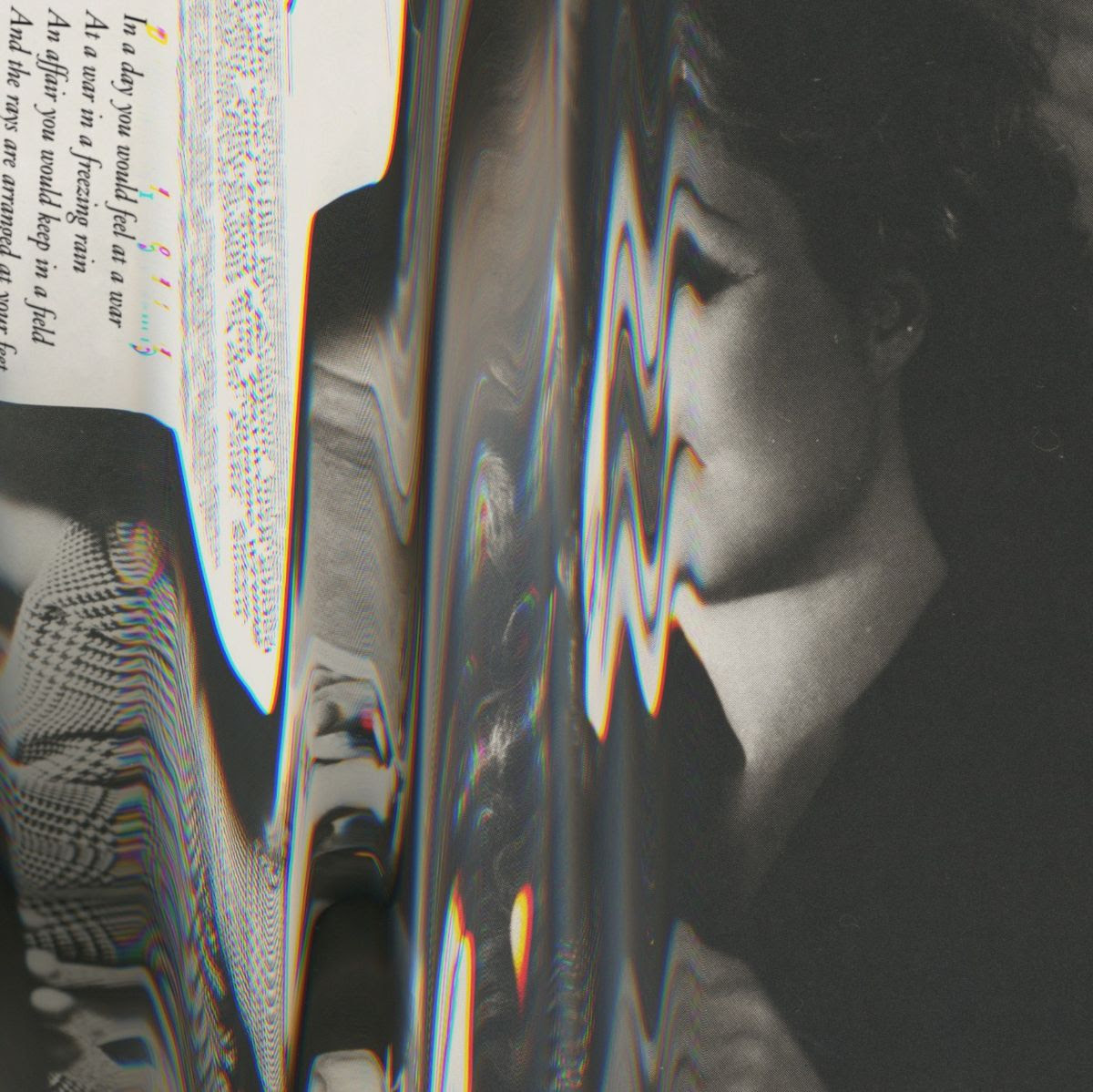 Katie Phelan 'for good'
Honestly we can't find a single bit of information on newcomer Katie Phelan, but her brand of indie-folk pop is warmer than Irish summers (wouldn't be hard...). 'for good' is about hoping you end up with someone you love until the end. With Katie's harmonies, simple but catchy guitar melodies and soft background glows of instrumentation, it's a beautiful song. "It's hard to forget someone quite like you/without making a mess, or three, or two/but I tried my damn best and now I've ended up with you/and I hope it's for good," she sings, softly. Her delicate vocal tone echoes that of fellow modest storyteller Julien Baker.
oscar & Róisín McKeown'sky blue'
Dublin artist and producer oscar has teamed up with gorgeously soulful vocalist Róisín McKeown- similar to Cork's jena keating - for the laid-back 'sky blue'. Featuring oscar's deadpan, monotone bars and summery backing beats, the single speaks of optimism and hope for a patience-fuelled relationship. "Do what you gotta do/I'll be right there with you/baby just hold on," McKeown croons, oozing comfort and R&B tempo. It's an unusual pairing but it works a treat. The back and forth between them tell the story of a connection that they don't want to let go of.
Abbacaxi, 'The Pageant'
Irish multi-instrumentalist Thomas Garnett (aka Abbacaxi) draws on his love of jazz, funk and proper songwriting - harking back to a time when dance music was made by real musicians - but comes with contemporary dynamics. Recent single 'More Than I Need' followed on from 2020's impressive 'Used To Keep Me Warm', while 'The Pageant' has a similar magnetic feel. Rich, luscious harmonies add layer after layer of soul to his house and tropical beats - using a sensual beat drop to reel us in. And reel us in it does; 'The Pageant' belongs on the dancefloor. Each song is infused with love, warmth and balmy synths, while his subtle but seductive vocals and bass riffs add to the classy good-time feelings. Catch his debut headline show at the Workman's Cellar on December 10th.
Advertisement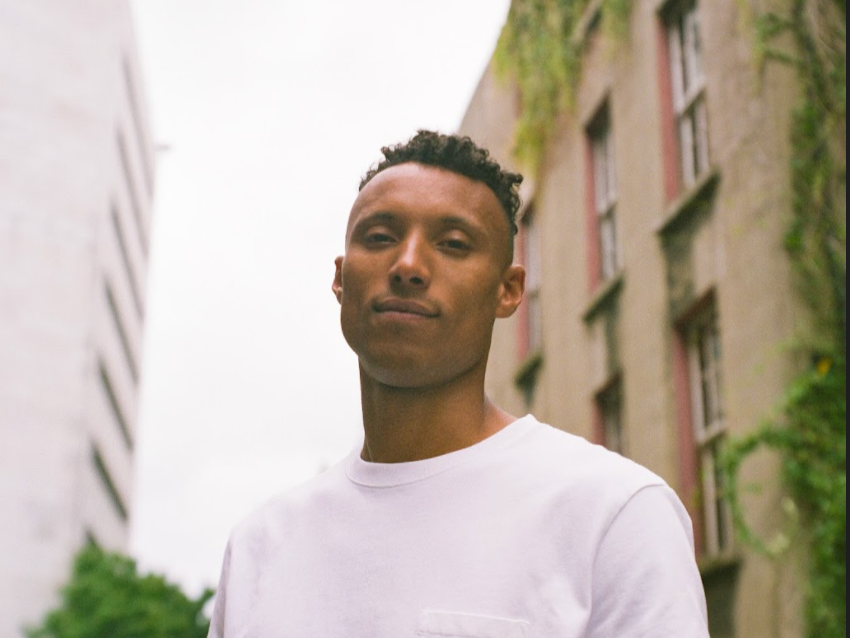 ANDI, 'CEADERWARD'
Premiering here on Hot Press, 'CEADERWARD' is the final single from the Dublin artists debut EP of the same name, which shines a much-needed light on mental illness in Ireland. A whole number of different perspectives based on ANDI's personal experience, her family, friends and news headlines were utilised for the project. "For... 'Cedarward', I was taken back by a tragic story on the news," explains ANDI (real name Amy Kelly). "It really affected me so I found myself furiously writing my feelings down and coming up with fictional and non-fictional scenarios which were influenced from growing up visiting mental health clinics which then formed the song and whole EP. We are all living in very hard times these days and it is so important to get that message out there that it is okay to not feel okay and to reach out for help."
Dotts O'Connor, 'Off The Page'
Best known as the guitarist of Choice nominated band Come On Live Long and Dirty Dreamer, Dotts O'Connor's solo project fuses classic songwriting with hazy production making use of finger picked guitars, synths and found sounds. 'Off The Page' follows 'They Won't See Us Coming' and 'Something Grew', which were also shared in 2021. The track makes fine use of O'Connor's raw vocal strength and powerful ability to connect with an audience. Memorable lyrics, haunting yet enrapturing background guitar melodies and drum beats all combine to form a single to be proud of.
Kid Karate, 'Running'
Punk band Kid Karate (Kevin Breen on vocals/guitar)l Ian McFarlane on bass and Oisin Trench on drums/percussion) find influence in Death from Above 1979, LCD Soundsystem, Queens of the Stone Age, Lightning Bolt and Death Grips, Tame Impala, The Fall, Nick Cave and the Bad Seeds and Girl Band. The band's musical aesthetic is based around Breen's thunderous guitar-work and atypical howl, with new album Hotel Roosevelt getting attention from all the right people. 'Running' evokes '80s guitar drama with Kevin's punchy vocal talents. It's a modern take on a classic rock track, and we hope Kid Karate are here to stay - even just for their endearing Twitter bio. ("Fair play Taylor Swift for getting back control of her own music")
Advertisement
Neil Dexter, 'I'll Be With You'
Formerly of now defunct Dublin indie-rock quintet Spies, Neil Dexter released his debut single, 'Loving You', in May 2021. New number 'I'll Be With You' opens with a glittering, bright and textured wall of sound. "I'm lost without you," he proclaims, grandly. The lush array of soundscapes is a joy to the senses as Dexter's mesmerising vocal anchors the listener within the song's ever-growing and immersive tone. Dexter layers shimmering synths, clapping rhythms and melodic electronics atop heavy grooves to declare his adoration for a loved one, noting his own shortcomings. He only realised her glory when she was gone, basically.
Listen to the playlist in full below: