Listen to some of Hot Press' favourite new Irish songs below.
SOAK, 'last july'
Three years after the release of their Choice Music Prize-nominated second album, Grim Town, SOAK is set to make their triumphant return with If I Never Know You Like This Again – out on May 20, via Rough Trade Records.
To coincide with the announcement, the acclaimed singer-songwriter, also known as Bridie Monds-Watson, has shared the first single from the LP, 'last july', as well as an accompanying video with SOAK's partner Ella Van Uchelen as co-star, shot by Ellius Grace. The delightful track uses gritty haziness and elegant lyrics to create an indie-kid anthem of sorts. "You'll take the legs from under me/And you'll curate all of my fever dream," SOAK croons on the loving track. It's about not wanting to just be a "souvenir" in a loved one's life.
Maverick Sabre, 'Falling'
Since his previous LP, 2019's When I Wake Up, London-Irish star Maverick Sabre has been honing his unique brand of soul, with electric results. Thankfully, today's new offering Don't Forget To Look Up maintains his hot streak. Opener 'Falling' is a spine-tingling introduction to the stunning album, with gospel-toned textures and harmonies layered on top of each other creating a near-holy musical experience.
Advertisement
An artist who pulls others up the ladder with him and shrugs off ego, his production techniques have developed immensely, creating anthems with ease. It's pure passion and power, but 'Falling' is perfectly delicate.
Eva Campbell, 'Stay'
Dubliner Eva Campbell has shared her second single today, following debut single 'Echo' and appearances on the Late Late Toy Show, Junior Eurovision Éire and The Voice UK (Team Olly). The performer was also selected as Classic Hits winner for Irish Music Month's 'A New Local Hero' Competition.
Yearning ballad 'Stay' was written and recorded in her bedroom during lockdown, alongside a collection of songs with Grammy nominated Billy Farrell. Born out of the nostalgia of missing normal life pre-lockdown, the song came to full fruition when Eva's partner was diagnosed with a life-changing illness.
"'Stay' is a deeply emotive and personal song about heartbreak and loss, that anyone who has dealt with a sick loved one or is going through a difficult time will be able to relate to & find meaning in," Eva said.
D.Cullen, 'Radio'
Advertisement
With an infectious bassline and explosive electronics, D. Cullen's new single 'Radio' is a big, bold pop song with a huge hook. The Dublin artist hunkered down in the studio with Conor McLoughlin as sound engineer and Roger Bechirian (Bell X1/Elvis Costello). The single is taken from Cullen's August 2022 debut album, Sing My Story, Tell My Song, which is in the midst of a crowdfunding campaign on IndieGogo.
"The lyrics to 'Radio' speak to the huge distress I felt in 2021," D. explains "As with most of us, I was locked down, isolated from friends and family, and without any outlets or release from all of the world's stress. The one thing that kept me going was being able to dive into my record collection, dive into great music, and dive into the radio. Music is the most invaluable method of escape, and this song is a tribute to that."
Thumper, 'Overbite'
Dublin noise rockers Thumper return with three-part track 'Overbite', which moves from fuzzy, riff-riddled soundscapes with compelling melodic shifts to a subdued, stripped-back rendition of the song's returning motif.
"With lyrics full of nightmarish images alluding to the failure of a relationship 'Overbite' is the first part of a sprawling 20-minute long psych opus that ends our debut album (out March 18)," Lead singer Oisín Leahy Furlong explains. "Releasing one-third of a song as a single is probably a strange career move, but then nothing about the THUMPER process ever seems to go by the book. It's one of the first purely collaborative efforts, in that Alan wrote the music and I wrote the lyrics."
Levi Evans, 'Numbers'
Having released 'Back In My Head Again', 'Catch Me' and 'Can't Shake the Feeling of You' last year, Dublin singer-songwriter returns with new single 'Numbers'. Laced with melancholy introspection and Levi's warm tone, the song introduces heavier guitars in the chorus, emanating the Weezer 2000s indie-rock mood.
Advertisement
And, while the artist's captivating vocals are enough to pin him as a star on the rise, that is not where his talents cease. Having penned the track's deeply emotional lyrics as well as recording and mixing, Evans' impressive talents aren't just good genes from his dad, The Edge. He's got potential all on his own.
My Tribe Your Tribe, 'I Stay Quiet'
Indie act My Tribe Your Tribe - the recording project of Laois musician, George Mercer - has unveiled 'I Stay Quiet' today. Layering various genres and soundscapes for a trademark texture, the track wraps itself around an intertwining bedrock of floating synths and augmented vocals. It's one of the first releases since Mercer's 2019 album I Learn A Lot From You, with My Tribe Your Tribe remaining on the down-low aside from 2020 single 'The Right Thing'. 'I Stay Quiet' has deep electronic synths and a profoundly immersive atmosphere at its core.
Caz9, 'Waiting On You'
Irish music producer, composer, singer/songwriter Caz9 is known for creating beats-orientated future-pop laden with luscious harmonies, dreamy synth-scapes and emotive lyricism. Returning with 'Waiting On You', she references mental health within relationships, the power of shrugging off those holding you back. Being your best self sounds even better with Caz9's breathy vocals and swirling, glittering electronics. It marks her first release since 2021 single 'OK', which followed a string of 2019 singles and 2017's EP Phase II.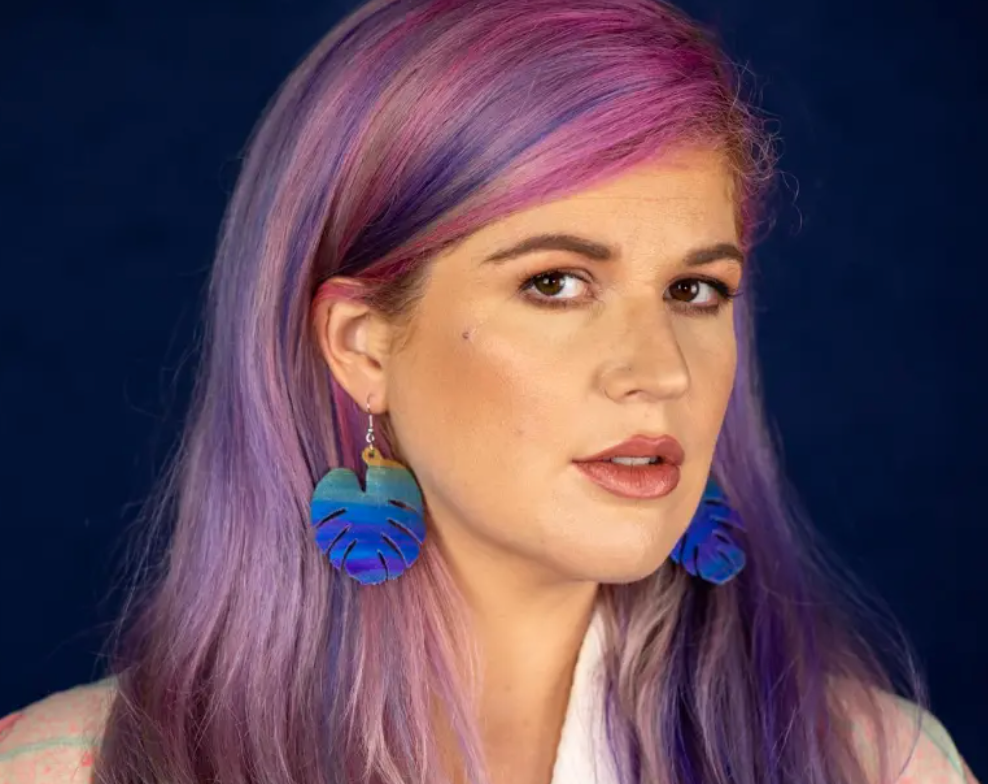 Naked Lungs, 'Database'
Advertisement
Irish DIY noise outfit Naked Lungs dropped their much-anticipated debut single 'Database' this week, produced by Gilla Band's Daniel Fox. Propulsive and muscular track 'Database' encapsulates the adrenaline-inducing intensity of the band's live performances with discordant effected guitars, driving distorted bass, and almost industrial drumming. Frontman Tom Brady makes sure to deliver a blistering vocal performance.
Speaking on the single, the band say: "the track came about as we collectively tried to harness and contain the intense noise of the band into a sub-three-minute track. Kind of like fitting a pint into a shot glass. No frills - no bullshit."
Wallis Bird, 'What's Wrong With Changing?'
Wallis Bird has announced the release of forthcoming seventh studio album, Hands, with lead single, 'What's Wrong With Changing?' plus B-Side 'Pretty Lies' - out 28th January 2022. Thematically, the song concerns major milestones affecting Wallis's life and sees her deftly weave personal tales of change with stories of societal transformation. The single something of a sister song to 'As The River Flows' from Wallis's brilliant 2019 album, Woman.
"The song is about living in London, getting to know other cultures as a young person, to Ireland breaking free from State and Church and voting in gay marriage in such a stark Catholic country," Wallis Bird says. "In my short life there have been huge changes and social structures have been dissolved and I have said over and over: what is wrong with changing? There is nothing in this world that is not changing, so I think let's move with the change."
Rowan, 'Irish To My Bones'
Cork-based Rowan have shared their first single of 2022 – gearing up for the release of their much anticipated debut album Does it Make You Happy? on May 6th. The outfit teamed up with producer Tim Palmer, whose previous collaborators include U2 and Pearl Jam, for the new single. Rowan, made up of Dylan Howe, Fionn Hennessy-Hayes and Kevin Herron, signed to LA label Beverly Martel last year
Advertisement
'Irish To My Bones' was written "to pierce the modern perspective of suppression and shame, brought on by generational trauma in Ireland," frontman Dylan explains. The lyrics reflect this, with Howe addressing Irish stereotypes and stigmas over heavy guitar riffs and punchy instrumentals.
Willhouse, 'Room To Breathe' feat. GI
Prolific rapper Willhouse came onto the scene with 2020 album The Beats So Far, followed by 2021 LPs Beats to Lay Awake To and Bread and Butter. Tapping fellow North Dublin-based street poet, hip-hop act and songwriter GI, the track makes use of lo-fi chillwave beats to amplify their words. GI first exploded onto Dublin's hip-hop scene with powerful 2013 albums MaryJane and Classics, with third offering The French Connection arriving three years later.
Lightning quick raps are given breathing space in between verses with laidback backing instrumentals, while the duo address hard-hitting issues within their personal lives and communities. The lyrics speak of frustration at the systems around them, and searching for a purpose within financial strife.
Victoria Adeyinka, 'This Abandoned'
Armed with 15 million (yes, you read that right) TikTok followers, Irish internet personality Victoria Adeyinka will premiere the video for new single 'This Abandoned' today at 6pm GMT on her YouTube channel. The Drogheda teenager remains the most popular Irish creator on the app, so it'll be interesting to see how her fans translate her comedy videos into her music. Her older brother is acclaimed drill rapper Offica, so she's got the right familial influences around her - that's for sure.
Uwmami, 'WAY OUT', feat. Sushee & Kendino
Advertisement
Irish independent artist and engineer Uwmami has teamed up with fellow producers Sushee and Kendino for a brand new track, full of her trademark warm guitar tones, industrial hip-hop drums and ambient instrumentation. Making use of experimental vocal effects, Uwmami dropped new album Inertia today. The eclectic project features collaborations with Omo Aston, Selu, Awesimon, Henna, CHAHYLD and Martin Ocean. 'WAY OUT' stands out a mile for its otherworldly, warped qualities. It's ambient and soothingly compelling, even without lyrics.
Muttonhead, 'Funny Bizness'
Muttonhead has dropped his first single of 2022, following last year's 'Take Me to ur Leader' with Local Boy. The Tallaght native is co-founder of eclectic record label Burner Records alongside Local Boy, Marcus Woods, Fynch and ARBU. 'Funny Bizness' doesn't take itself seriously, using nostalgic US-inspired hip-hop beats and free-flowing raps. The alternative producer is an expert at using nostalgia, citing the likes of the Beastie Boys, James Brown and the Republic of Loose as influences for his unique style. 'Funny Bizness' the type of casual-sounding hit that bounces around in your head for hours after its first listen.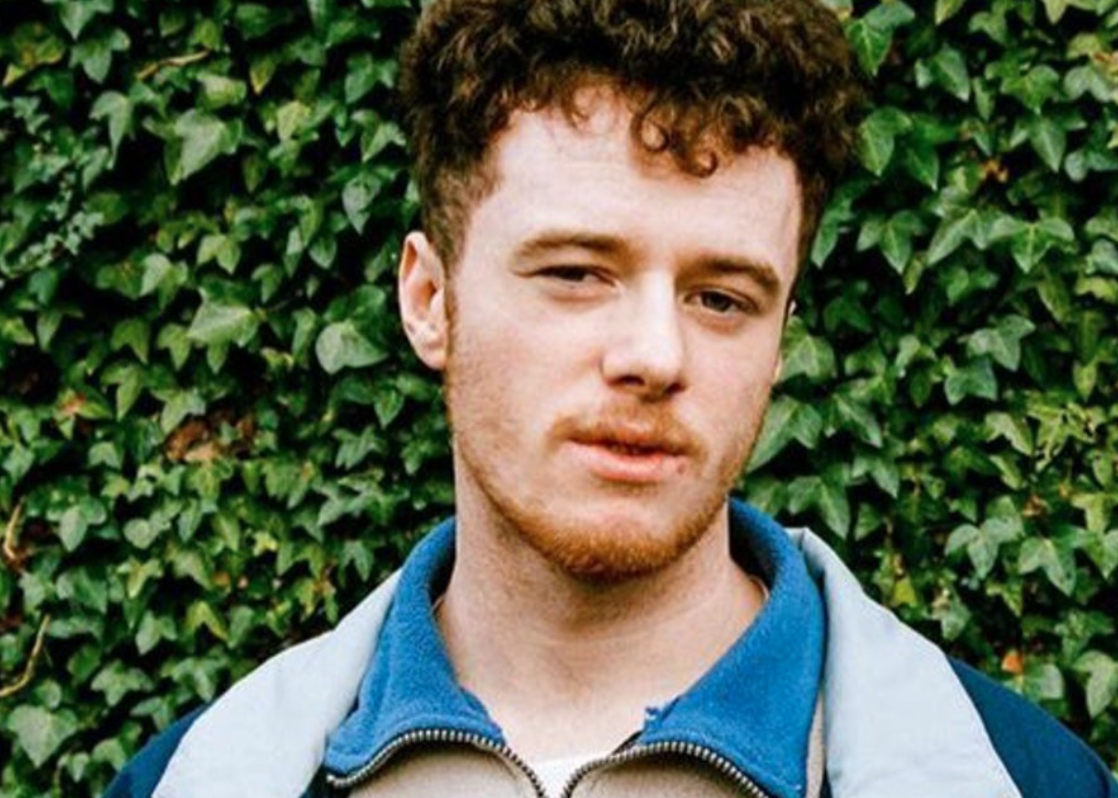 Jack O'Rourke, 'Coffee Song'
The chamber-pop singer-songwriter recently released his beautiful sophomore album Wild Place, five years after his debut LP Dreamcatcher. In 'Coffee Song' he sings: "she's worked here since the '80s when pumpkin lattes were a myth. She flunked all of her college dreams for punk rock schemes, playing bass for Patti Smith..." Using strings and piano chords as the backbone of the track, O'Rourke's gift for storytelling comes alive on the stunning single. His talent for songwriting has never been brighter.
NIYL, 'The Heretic'
Advertisement
Renowned Irish artist NIYL (formerly known as Nile St. James), makes his return with a brand new artist moniker, and celebrates this relaunch with his debut single 'The Heretic'. A lament about a relationship that cannot be sustained, the single's lyrics explore the difficult decisions we make in life when it comes to love. As creatures of primal emotion at our core, this track looks to explore a battle of the heart and mind.
"The song dances between moments of vulnerability and resentment," NIYL explains of 'The Heretic'. "We have all been through situations where the lover and the fool are the same and the journey of this song is to show that we are not alone in this struggle. We have all strived to fully remove ourselves from a toxic situation and start anew. We have resented the time wasted but as time moves, so too does the healing."
Lucy Blue, 'Postman'
Taken from Lucy Blue's stellar new EP Suburban Hollywood, 'Postman' shows the alt-pop musician at her best. Blue's engrossing vocal timbre shines against the gentle guitar strumming in the background. The lyrics trace the needs surrounding human connection, with the backing beats becoming more prominent as the story unfolds. From birthday cards to funeral notes, the power of written word knows no bounds.
A former student at BCFE Rock School, London-based Lucy O'Donnell signed to Columbia Records in recent years, and is set to enjoy a major 2022 – collaborations with big-name producers like Justin Parker (Lana Del Rey, Rihanna), Fred Again (Ed Sheeran, Stormzy), Two Inch Punch (Sam Smith, Jessie Ware), and more on the way. There's a timeless edge to her music, illuminated beautifully with contemporary influences on Suburban Hollywood.
Walshy, 'Glass Case'
Having previously been releasing music as London/Dublin duo Caleb & Walshy up until this point, Luke Walsh is going it alone this time on the jazz-infused 'Glass Case'. Touching on themes of honesty and self-expression; the track is about the importance of not letting the pressures of others sway your beliefs.
Advertisement
"You're doing a big favour to yourself by sticking with what you view as the right thing," Walshy tells Hot Press. "In another sense, we're all probably more transparent than we think. I think people are generally good at picking up on the micro-expressions we presume we're hiding, so it's pointless to hold back negative emotions entirely. They eventually blurt out at unexpected circumstances."
Viscose, 'I.L.Y'
Nu-disco dance/pop gem 'I.L.Y' explores the fear brought about by the prospect of relationships and connections. The record was written and produced solely by Viscose himself with some mixing aid of producer Steve James. As an LGBTQ artist, Viscose wants to make his mark on pop music and remind listeners that unapologetic pride is the most freeing way to embody life. Gripping new dance banger 'I.L.Y.' has odes to fellow pop queens like Kylie Minogue, Charli XCX and Dua Lipa.
"There's something about expressing a certain feeling not only through words but actually through the texture and format of instrumentation," Viscose said. "Dance music doesn't always have to have a happy story behind it."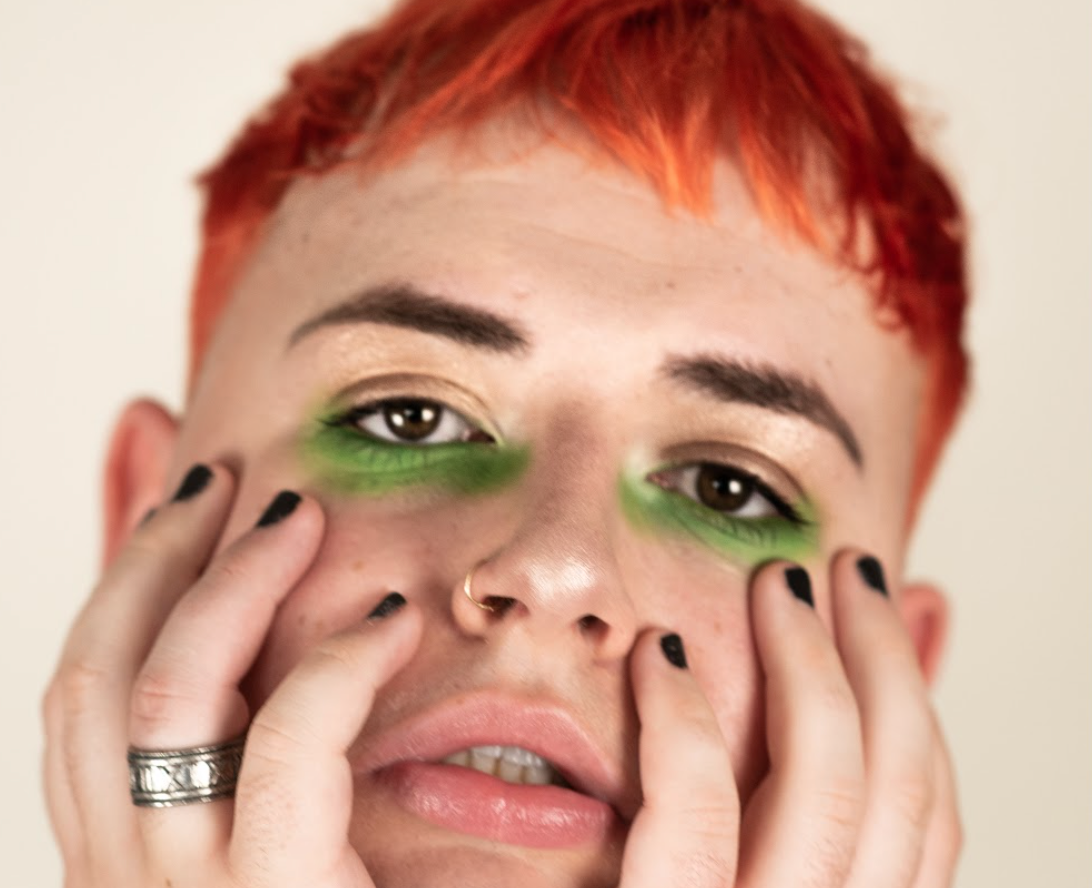 JOSSLE, 'Nightpool'
Galway-based singer-singer Jossle (Cork native Joshua O'Leary) has unveiled his new single 'Nightpool' today, exploring a time when Jossle guided a drunk friend home after a late night. This became a significant moment as it sparked a three year romance. Throughout the song Jossle looks upon this moment with a fondness and a yearning to return to a simpler time. The track shines light on how modern relationships are easily strained by certain factors. Refrain from overthinking and you just might enjoy the journey.
Advertisement
The gentle guitar strings paired with soft percussion create an intimate atmosphere throughout the track. The sombre mood is effortlessly emphasised with the talent's easygoing vocals. Recorded and mixed by Joshua O'Leary at home independently and mastered by Fergal Davis, 'Nightpool' is part of a collection of singles paving the way for his upcoming debut EP.
Caoivín, 'Home By Bearna'
Caoivín adds some tasteful contemporary touches to traditional folk song 'Home By Bearna' in his re-work of the track. The Celtic fusion artist's version includes soft trad instrumentation and the singer's reverb-laden vocals as he delivers the beautiful melody. Saidbh O'Donnell shot the video, with hypnotic visuals showing off the pubs, grassy roads and a Spailpín Fanach-inspired mural of the location.
"The song is set in the Sliabh Luachra region of North Kerry which is an area I hold close to my heart as it's where my grandmother is from," Caoivín tells Hot Press. "My Mam used to always play Cathie Ryan's CDs when I was younger and I used to love her version of this song."
Clare Sands, 'Carry My Song (ft. Susan O'Neill)'
Sixth-generation fearless fiddler, bilingual singer, and multi-instrumentalist Clare Sands has unveiled her stunning new project, Tírḋreacha agus Fuaimḋreacha (Landscapes & Soundscapes). Out now on Claddagh Records, the EP features contributions from Susan O'Neill, Steve Cooney, Tommy Sands, Brídín and Liam Ó Maonlaí.
Embarking on an exploration of the nooks and crannies of Ireland's sights and sounds throughout 2021, Clare has created four boundary-breaking macaronic songs. 'Carry My Song' with Susan O'Neill's gorgeous voice is an absolute highlight, not to be missed. Two women at the height of their musical power.
Advertisement
Zaska, 'The Basics'
Known for his collaborations with vocalists like Hozier and Tolü Makay, Max Zaska has stepped up to the mic on 'The Basics' to perform lead vocals alone for the first time. Like many people in Ireland, the high costs of basic necessities forced Max and his family out of the city. His disappointment and frustration in a political system that cares more about developing high-revenue projects like hotels, than building long-term sustainable communities is the fuel for 'The Basics'.
Despite its serious subject matter, 'The Basics' has an infectiously uptempo energy. Featuring a bass-heavy, danceable groove that draws on a UK garage sound, it marks the first single to be shared from Zaska's forthcoming sophomore album A Better Way. Catch Zaska perform live tonight at The Sugar Club!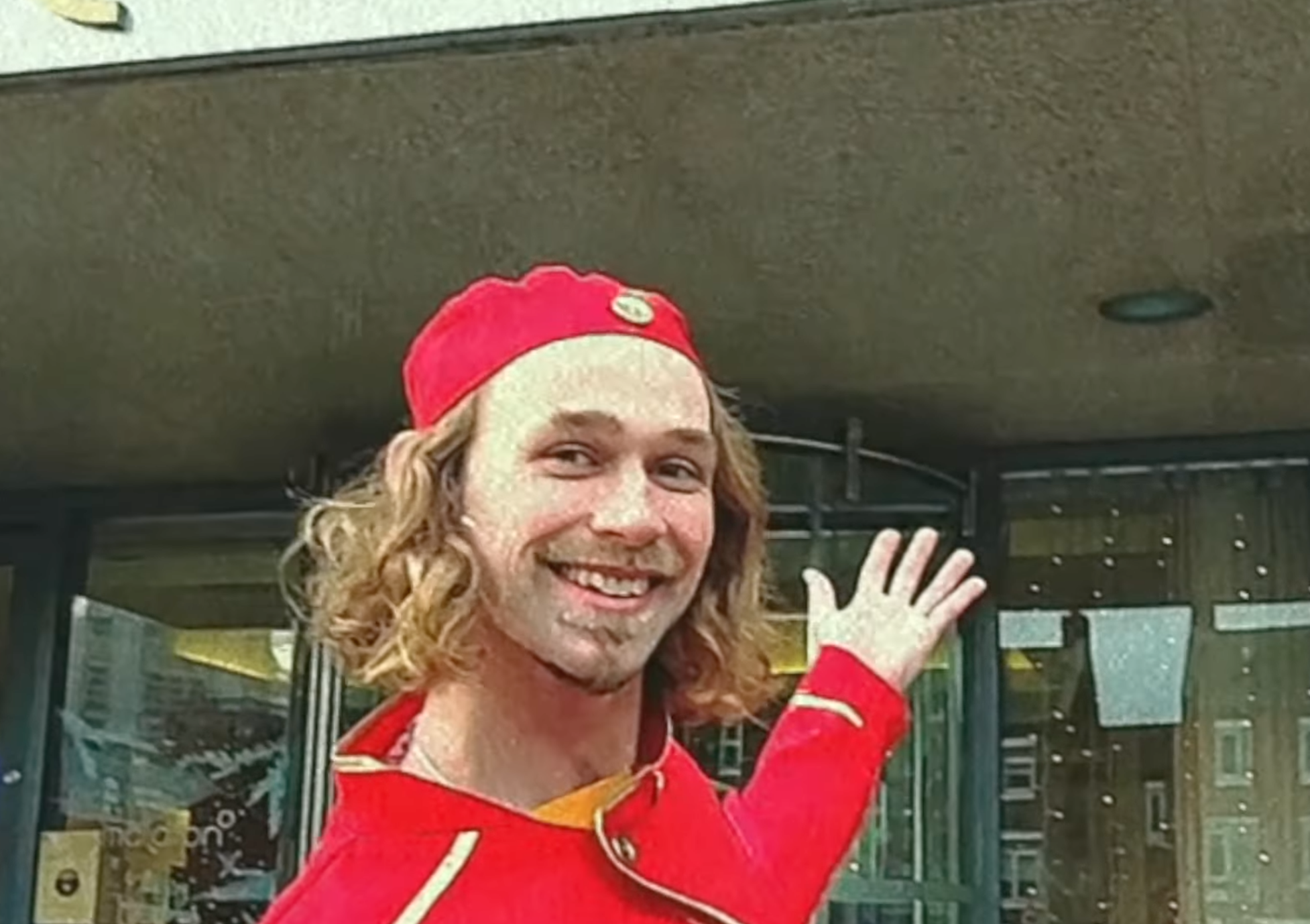 MICAH, 'Stranger'
BIMM Dublin alumni Micah's new single was inspired by Tinder. 'Stranger' digs further into the idea of trying to find 'your person' on a dating app. However, when you begin dating, you have to form some idea of what you are seeking in a partner or perhaps lover. This is what the track tries to achieve with a pulsing beat and authentic storytelling. Lyrics and melody were curated by Micah, with production from LA-based Killian Cruiser and mastering by Sony, Universal, Warner, EMI producer Christoph 'Hadi' Hassel.
Riding high on the success of her 2021 releases 'Invisible Fire' and 'Take Me Away', the Tipperary native is going from strength to strength. With a vocal range similar to that of Sia, Robyn and Lady Gaga; Micah's fresh and authentic take on pop has garnered her plenty of radio plays and Spotify streams.
Advertisement
Ryan Sheridan, 'The Well'
On his first single of the year and the latest preview of his upcoming album Americana (landing on may 6th), Ryan Sheridan takes on a Marcus King classic, 'The Well'. Following on from previous samples of the new record, 'Parachute' and 'Drinkin' Alone', the 'Jigsaw' singer teamed up with Don Baker for the country/blues release. To celebrate the release of his upcoming album, he will be playing a number of dates in Germany this May, with an Irish tour rumoured to be announced shortly.
"The Well was such a great track to record. It's an all-out, in-your-face, blues-rock track," Ryan said. "Full of guitar riffs and a heavy kick. I was especially delighted that blues legend Don Baker could join me on the harp for this one! I just loved recording this song."
Listen to the playlist in full below: