Ballyfermot College of Further Education: "We give artists the freedom to create, be themselves and grow"
As we enter the post-Lockdown phase of the pandemic, choosing the right course is more important than ever. Here Cecilia Munro and Eamon Brady of Ballyfermot College of Further Education explain the advantages of PLC courses – particularly for those interested in entering the creative industries. "A degree isn't for everyone," Cecilia observes...
Following the chaos and confusion of the past year, planning for the future can be a daunting prospect – particularly for young adults preparing to step out into the world, and set off on their chosen career path. That's why Cecilia Munro, Principal of Ballyfermot College of Further Education (BCFE), reckons there's never been a better time to explore the world of Further Education and Training (FET).
"There are a lot of people out there who will tell you that the only way to have a good successful career is a degree – and that's not true," Cecilia tells us. "A degree isn't for everyone. Think long and hard about what you want to do. If you want to play music, or be in the creative industries, follow that career choice.
"The guidance counsellors or your parents may influence you, and say you have to do a degree," she continues. "But you can defer your degree place for a year, and come and do a Level 5 course here, to get a taste of what it's like. The basic entry at Further Education and Training is a Level 5 course. It's fully recognised on the National Framework of Qualifications, and it will stand to you."
Cecilia makes the point that the past 18 months have been particularly hard on "digitally exhausted and Covid fatigued" young people.
"Their heads are in a mess, because they had to sit at home in isolation, studying and learning," she says sympathetically. "They missed out on socialisation, including going to school. That has a huge impact. So my advice is to do a Post Leaving Cert (PLC) course, to reintegrate yourself back into society."
Among the advantages of these courses are small class sizes – where students have the space to learn a wide-variety of skills that are transferable to both higher education and employment. Further Education also allows students to experiment, and explore a range of different options.
"It's like a gap year," Cecilia remarks. "The reason you take a gap year is to take a break – to reform and reshape yourself. After the last 18 months with Covid, I would think Leaving Cert students need that break."
As well as helping students re-enter the post-lockdown world, BCFE offers a wide range of supports to assist them with various aspects of college life, including Guidance and Counselling, Academic Support and Disability Support.
"Somebody will sit with you, and talk you through where you can go from here," Cecilia says of the college's Guidance and Counselling services. "For example, within Ballyfermot College, you could be guided from doing a Level 5 to a Higher National Diploma (HND), into our Media Production degree. A lot of our music students come through that route, and they end up with a Level 8 degree in the college."
Additional supports are available in the areas of inclusivity and diversity, while BCFE also lends laptops to students.
"And we have a Student Support fund," she says. "If students are struggling financially, we pay for their bus fare. It's amazing the difference paying for a Luas ticket or a bus ticket can make for a student weekly."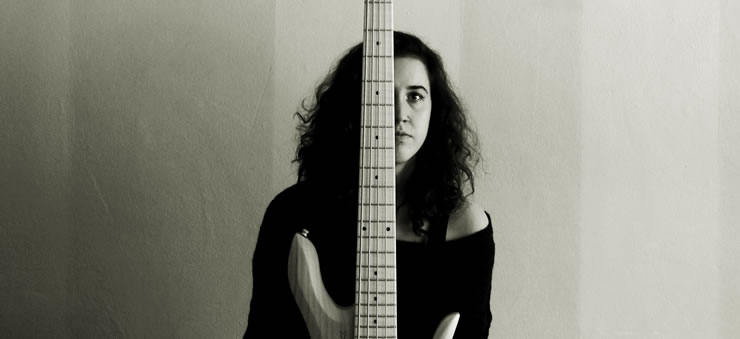 Over the past 30 years or so, a dazzlingly diverse selection of artists have attended the college's Contemporary Music Performance Diploma course, also known as The Rock School. The two-year Higher National Diploma course is aimed at students who aspire to becoming professional musicians, and who want to learn about the music industry. Classes are led by an experienced teaching staff with long-standing and established links to local and international music scenes – offering students the opportunity for consistent hands-on interaction with working professionals.
Eamon Brady, the course coordinator, tells us that incoming students can look forward to "all the things that we've provided to students since the foundation of music in the college – but also a lot more on top of that."
"We learned a lot during Covid," he continues. "There were some positives to those barriers that were in place. The students are far more digitally literate now, in terms of producing their own music, on their own systems at home – and then bringing that to the college studios, to finish their projects and work with the session musicians on the course.
"I'm actually looking forward to this year as being one of our best ever, in that regard. We're taking all the good stuff that we learned through the Covid experience, and combining it with all the great stuff that we did before."
So what makes BCFE's Contemporary Music Performance Diploma stand out from other courses?
"We give artists the freedom to create, be themselves and grow," Eamon explains. "That is our unique selling point. We've never been a course that's trying to push artists to be something that current trends suggest they should be."
One student who has availed of this space to develop as an artist is Lucy Blue – who signed to Columbia Records in the UK last year.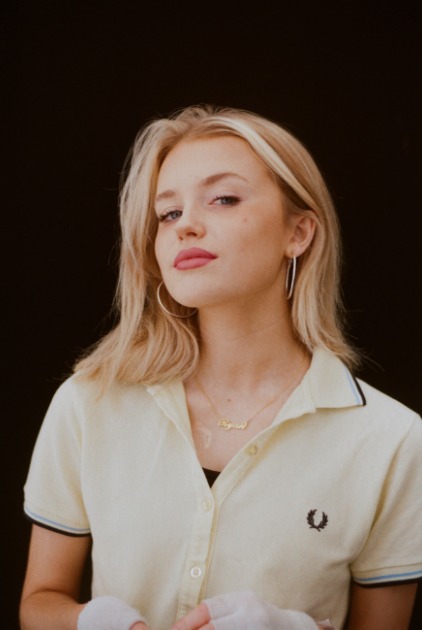 "Lucy would tell you herself – all of these songs, except maybe for her very latest single, were all written here," Eamon tells us. "They were all songs that we heard her develop, and worked on with her. The first thing she'd say is 'thanks for giving me the space to create'.
"Another flagship recent graduate is Ronan Kealy from Junior Brother," he adds. "They're polar opposites in terms of the areas of the music industry that they'd be operating in. But that just highlights the different types of artists that come here. They have very strong ideas in terms of their own artistry, and they know that, coming here, they're going to be given that space, and given a helping hand to get better at what they do."
As Cecilia notes, there have also been recent developments at BCFE around traditional Irish music.
"We have a HND in Traditional Irish Music, and it has a musical instrument repair-and-making strand," she resumes. "We link in with Na Píobairí Uilleann, who have a workshop called PipeCraft in Coolock. We have since converted that course into a two-year traineeship. Students go and make a harp, and play the harp. They make uilleann pipes and flutes, and they play those. It's amazing that you can take a student who plays music – whether it's by ear or by sight – coming to the class at different standards, and they go out there, make an instrument, and play it."
For Eamon, who has been working at BCFE since 2011, seeing his students develop as artists has been the main highlight of his time at the college.
"I don't know whether I'm more excited when I first see them, in the first year, or when I see them leave here and go on to do all the great things that they do," he grins. "We're all coming from this as working musicians. We found our way to this college and these courses by working in the industry. It's cool to be able to give back in some way, by teaching."
In addition to their music-related options, BCFE also offer courses in Animation & Games, Art & Design, Business & Tourism, Digital Media, Education & Learning, Media, Social Care, and Television, Film & Visual Effects.
Applications for 2021 are open now. See bcfe.ie for more information.