"We were the first to have animation, the first to have the Rock School and the first to have radio and television programmes in the country..."
With an extensive range of courses and traineeships, Ballyfermot College of Further Education has become a vital source of extraordinary creative talent across the Irish music, media, film, animation and games industries – among many others...
Ballyfermot College of Further Education (BCFE) is widely recognised as one of Ireland's leading providers of Further and Higher Education and Training. And for good reason. The college has an unrivalled national reputation for innovation and excellence.
For a start, there's the range and variety of its courses. BCFE places a very strong premium on creativity, with world-class courses in Animation, Games, Visual Effects, Art, Design, Digital Media, Broadcasting, Music, TV and Film. There is also an important emphasis on health and social care and for budding entrepreneurs, there's a range of options in business, tourism, and more.
Back in 1990, the college made history with the launch of one of Europe's first ever practical education programmes specifically designed for musicians and songwriters. The two-year Higher National Diploma course in Contemporary Music Performance resulted in a host of wonderfully diverse and talented acts bursting onto stages all over Ireland. Classes are led by experienced teaching staff with long-standing links to the local and international music scenes, offering students the opportunity to interact with working professionals daily.
Of course, music is just one of the areas where BCFE has inspired major international success for Irish creatives. The animation course, in particular, has been enormously influential with numerous graduates having scored Academy Award nominations.
Game designers and digital media experts have built booming careers following their education and training in BCFE – all as a result of the college's vision in launching top level courses in these disciplines at a time when the demand had yet to be proven.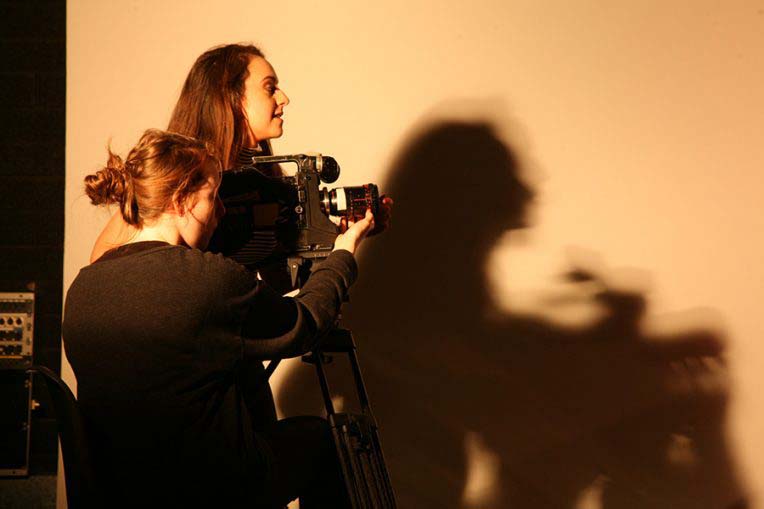 BCFE is also home to an exciting selection of traineeships, spanning a wide range of sectors.
As part of the Certified Accountancy Pathway traineeship, learners obtain industry standard qualifications, including both the ACCA Diploma in Accounting and Business and the QQI Level 6 Special Purpose Award in Payroll Techniques. The crucial importance of the college's Logistics and Distribution traineeship, meanwhile, was highlighted not only during the pandemic, but also following the invasion of Ukraine.
The college also offers a groundbreaking traineeship in Augmented and Virtual Reality, using industry-standard tools, theory and techniques – with learners given the choice to study either artist development or programming development, and awarded relevant industry standard qualifications.
There are traineeship options for the more musically inclined, too, with Traditional Musical Instrument Making, Repair and Maintenance, delivered in partnership with Na Piobairí Uilleann, giving learners the chance to make harps, mandolins/mandolas, uilleann pipes, whistles and flutes with expert instrument makers.
The range of options doesn't stop there. For those interested in a career in national or local politics – or leadership in either the community or private sector – Applied Politics & Leadership is a one-year course that will help learners gain the required skills, as well as offering them the chance to complete work experience with a relevant organisation.
The college also offers vital upskilling programmes to key workers within the healthcare sector – with a wide variety of learners having participated in their Skills to Advance QQI Level 5 Infection Prevention & Control programmes.
Clearly, one of the most important aspects of Ballyfermot's growth has been the ability to identify sectors where future graduates, armed with particular skills, would be needed and then provide the very best education in the relevant disciplines.
"Ballyfermot has been very creative in the development of new courses," reflects Deputy Principal Dr Denis Murray. "We were the first to have animation, the first to have the Rock School and the first to have radio and television programmes in the country. They continue, alongside courses like business, tourism, social care and virtual reality. We aim to stay ahead, always looking at what the needs of the industry are, forging courses that are attractive to students."
As Dr Murray points out, BCFE is also home to "amazing, focused teachers."
"They are really invested in the students' future," he resumes. "We don't take on students for the sake of numbers here. Our animation students spend hours carefully studying human anatomy and simple gestures. They must be passionate, driven, and want to draw all the time. Our tutors have a wealth of experience and when we combine the two, we nurture exceptionally talented, industry-ready artists."
This emphasis, as well as the remarkable range of courses available, has allowed Ballyfermot College of Further Education to play a key role in driving Ireland's thriving creative industries – something it will continue to do for decades to come.
Applications for 2023 are now open. For more information, visit bcfe.ie.
Read the full Education Special in the current issue of Hot Press: