SZA makes her comeback well worth the five-year wait, with a sprawling magnum opus that requires multiple listens.
"You ain't getting your bitch back," SZA laments in front of an ethereal orchestra of soft piano and strings. The R&B star has returned to the front page, reminding us why she is a generational talent worthy of never-ending praise on SOS.
Her ability to illicit such distinctive emotions through her lyricism and meticulously orchestrated melodies in CTRL results in tracks that are so personable and intimate yet formidable, and her first album since 2017's iconic CTRL is no exception. The Missouri native's sophomore album is a page ripped out of her diary, allowing listeners to peek in between the lines of her spiritual healing process, drama with exes that did her wrong, desire to be validated and loved, struggles with her self-confidence and more.
SOS marks SZA's first project in over five years, and the anticipation sent the internet ablaze. Real name Solána Imani Rowe, the 33-year-old has been making waves in the music industry since the release of her debut album CTRL.
This project sees SZA carefully weaving in her soft, willowy vocals with a melancholic mix between R&B synths and pop melodies that produces an enchantingly unique sound that transcends genre. The concoction of elements delivers some of the most legendary tracks of the 2010s, from 'Normal Girl' to 'Love Galore' that leaves listeners longing for their lost love, damaged connections and disrupted sense of self through SZA's words.
Although SZA took a break from producing albums following CTRL, to say she has been busy is an understatement. In between releases, the singer has worked on numerous projects including the Black Panther soundtrack with collaborator Kendrick Lamar, multiple features with parallel artists in the R&B world such as Doja Cat and Kali Uchis, dropping her own line of crocs and even being cast in a movie.
Advertisement
SOS comes just two years after the release of 'Good Days', the first of many singles that had fans begging her for more. Thus comes one of the most awaited albums of 2022, which has been delivered with nothing short of SZA's entire heart and soul.
SOS does not fail to emanate the same magical quality of SZA's work: finding healing and acceptance within lost love and painful life experiences, learning lessons from self-sacrificing happiness to people that never deserved it in the first place. She isolates herself within the 23 tracks, similar to the album cover that depicts the artist surrounded by ocean in an homage to a 1997 photograph of Princess Diana a week before her death. In the opening track of the same title, SZA makes her grand entrance, commanding the room.
Accompanied by a sample of Gabriel Hardeman's 'Until I Found The Lord', SZA reminds listeners exactly who she is: "In case you hoes forgot / Know you been more than lost / Without me", she declares with confidence. She knows the can't be replaced or repeated, and she wants everyone listening to know it too.
Similarly, 'Kill Bill' embodies a feast of feminine rage. SZA is not content that her ex has found a new girlfriend, and doesn't plan on leaving them in peace. "I just killed my ex, not the best idea / Killed his new girlfriend next, how'd I get here?" she croons in a sickly sweet and innocent tone, making it almost inconceivable that she is talking about murder. "I did it all for love," she explains, choosing jail time over the position of being alone while watching her ex move on. The sweet chaos fuels the next few tracks, sugar-coating SZA's harsh callout of all the people that have done her wrong.
'Low' is an underrated stand-out track in the first half of the album, a dreamy rendition of her classic R&B sonics where she embodies the likes of Travis Scott for a sinister chorus on minding her own. "These bitches in my business got me out here choosing violence," SZA scoffs with Scotts' ad libs peaking out from the background, as if rallying in support. SZA knows her worth, and she won't be pushed around any longer.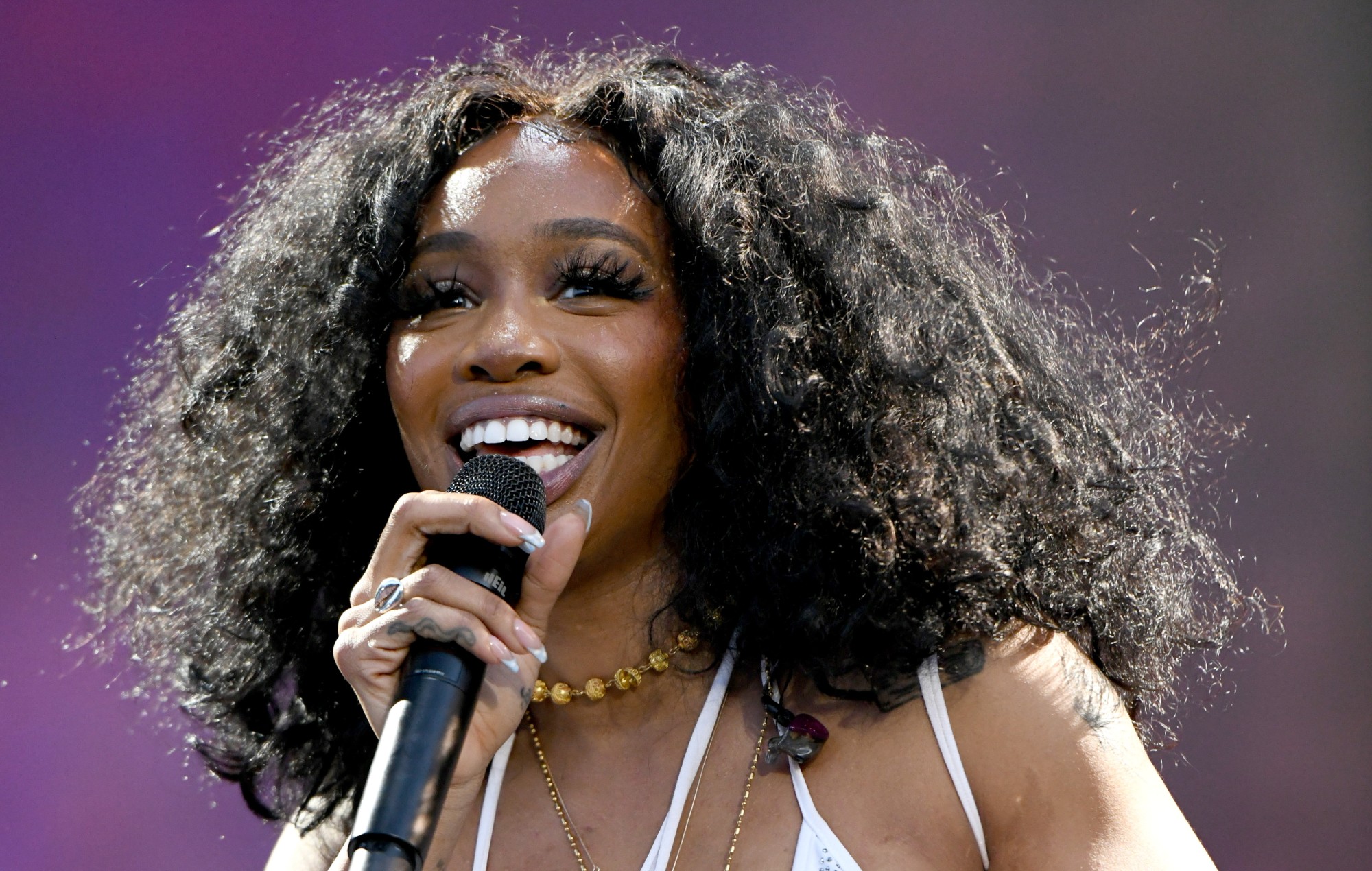 Advertisement
The tone changes towards the core of the album for 'F2F', 'Nobody Gets Me' and 'Special'. SZA completely switches gears and tries something new, not only diving deeper into the unhealed parts of her psyche but going for a completely different genre of sound. With 'F2F', the R&B artists dives into a country-punk-rock track to lament on painful longing of breakup sex, and being unable to break free from the chains of emotion despite what the actions of the other person represent. It's full of pain and desire, which intertwines well with the unusually heavy guitar and drums.
'Nobody Gets Me' and 'Special' visit SZA in the heat of her despair, twisting around in a beautiful knot of contempt, longing, hatred and embarrassment. SZA is angry at herself for letting someone in who doesn't deserve her love: "I wish I was special / I gave all my special / Away to a loser/ Now I'm just a loser" she cries softly, a classic ode to her fellow water signs. Although these tracks contain gorgeously crafted lyrics, this part of the album falls a bit flat in comparison to the rest, the shocking switch in musical composition feeling like a completely different project before returning back to the home of SZA's smooth R&B for the rest of the album.
SZA made sure she didn't carry all the anticipation on her own. Although in recent interviews the New-Jersey raised star revealed that not every musician pulled their weight in features, the ones that showed up definitely showed out. Travis Scott returns to collaborate with SZA on 'Open Arms' after a previously successful duet on 'Love Galore' in 2017, and Don Toliver's signature voice makes a sultry addition to the seductive track 'Used'.
One of the most unexpected features in the album is indie star Phoebe Bridgers, who specialises in music worlds away from SZA's trademark style. However, the two fuse for 'Ghost in the Machine', making for a surprisingly enchanting track dancing around the concept of robots and AI despite SZA and Bridgers' vocal differences.
While fans are already praying that SZA's declaration of retirement following SOS is a fictional stretch, the star's claim to make the best album of her life rings true. With a perfectly balanced mix of different musical elements, emotions and features, SOS can do no wrong. The fascinating, luxurious, eclectic talent continues to raise the bar for herself with a string of exceptional releases, sharing her emotional intelligence and powerful aura with her listeners.
Advertisement
8/10
Listen to SOS here: