THUMPER discuss the influence of Damien Dempsey ahead of The Slane Sessions on Saturday
Ahead of THUMPER's special collaboration with Damien Dempsey for The Slane Sessions – presented in association with Slane Irish Whiskey – we spoke to the band's vocalist Oisín Leahy Furlong about the influence of the legendary Dublin singer-songwriter.
Slane Irish Whiskey's highly anticipated online gig, The Slane Sessions, is nearly here to kick off the St. Patrick's Week celebrations! Featuring performances from THUMPER and special guest Damien Dempsey, this Saturday, March 13, will see the craft, graft and innovation of Irish music broadcast to the world – via the Hot Press YouTube channel – from Slane Distillery, Co. Meath.
Ahead of the performance we spoke to THUMPER's Oisín Leahy Furlong about the thrill of collaborating with Damo.
"He's going to jump up for one of ours, and we're going to do a spin on one of his tunes," he revealed. "It's going to be special!"
Performing with Damien Dempsey – a dream collaboration for countless Irish artists – is another major landmark during what's been a remarkable few years for THUMPER.
"For us, what's so appealing about Damo is that he's very much a songwriter, and that's the focal point of him," Oisín reflects. "But when you're talking about him, it's impossible to separate that from his live performances – because it's all one big, organic operation. That's something that we'd relate to a lot, because as much as the songwriting is important to us, it all takes on a life of its own when it gets on stage."
As Oisín notes, Dempsey is a particular inspiration for artists trying "to dig into any sort of an Irish vernacular" or explore what Leahy Furlong calls "that sense of Irishness in music, without it being totally overt at the same time."
"It's going to be interesting to see what we can draw from each other," he adds. "We're all really looking forward to it."
Since being tipped as one of the Hot Press 'Hot For 2019' Irish Acts, THUMPER have been blazing a trail through Ireland, across Europe and into the US. At the forefront of the Irish post-punk scene that is also being pioneered by outfits like Fontaines D.C. and The Murder Capital, they stepped up to the plate in style with a raucous Eurosonic show and a month-long tour of the UK and Europe in early 2020.
Their touring plans may have been put on hold due to the ongoing pandemic – a sell-out UK tour scheduled for early 2021 had to be delayed – but THUMPER have continued to establish themselves as one of the most thrilling bands in the country with the release of two blistering new singles, including their latest meisterwerk, the acclaimed 'Topher Grace'.
HOW TO WATCH THE WORLD PREMIERE:
The world premiere will take place on the Hot Press YouTube channel – youtube.com/hotpressmagazine – kicking off at 8pm GMT / 3pm EST / 12pm PST on Saturday, 13 March.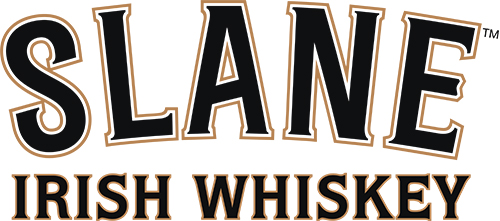 The filming of THE SLANE SESSIONS complies with all Irish Government restrictions regarding Covid-19.
Honour the legacy. Sip responsibly.
Slane is a registered trademark. ©2021 Slane Castle Irish Whiskey Ltd. All rights reserved.