The line-up includes The Waterboys, Damien Dempsey, The Stunning, HamsandwicH, Jack L and more.
In the run-up to Forest Fest in Emo Village, Co.Laois next weekend (July 22–24), the festival's stage times have been revealed, featuring over 50 acts.
Over the course of the weekend, The Waterboys, Hothouse Flowers, The Stunning, The 4 of Us, Something Happens, Jack L, HamsandwicH, Soda Blonde, Damien Dempsey, King Kong Company, Paddy Casey, Cathy Davey, The Riptide Movement, THUMPER, Mundy , Hermitage Green, Power of Dreams and many more are set to play.
"The stage is set for a fantastic festival," says promoter Philip Meagher. "It was always about the music, a stellar and quality programme which would attract and entertain discerning music fans, and bands that perform so well live and embrace the spirt and ethos of a festival that wants to see people enjoying themselves, the company of friends, the fine weather and a summer to remember.
"The line-up at Forest Fest is music to the ears of fans from all over the country who are converging on Emo next weekend and now we're putting the finishing touches to the preparations, the infrastructure, the logistics and setting out the fabulous venue so that it's ready for next weekend for everyone to enjoy, have fun and be safe," he adds. "We're going to have a fantastic food court, the best of refreshments, including strawberries and cream, which are a must in this wonderful weather, plenty of activities for children and nonstop music.
"They're going to have a ball. Every attention has been given to all the detail, the things that make a difference so that everyone can have a great time, celebrate the summer and something to remember for years to come. We have branded festival reusable cups to ensure that there's no plastic litter and we encourage everyone who attends to be responsible and to leave no trace in the arena, the campsites, or the village, that's our ethos at Forest Fest."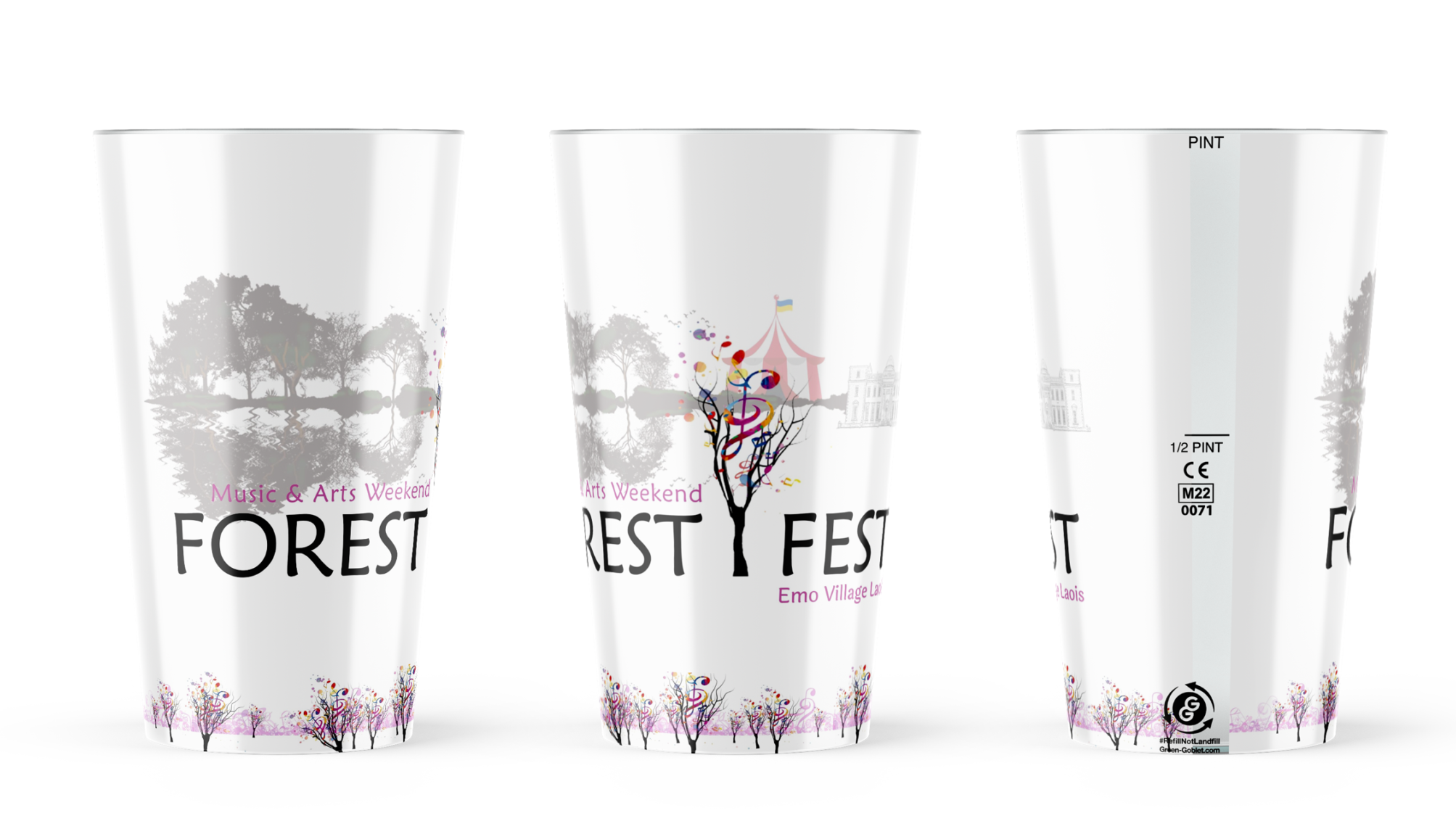 Advertisement
The Forest Fest gates open at 4pm on Friday, with the first bands on stage at 5pm. Gates open at 12pm on both Saturday and Sunday. There are three camping zones, which open from 1pm on Friday.
All campervan and caravan camping tickets are sold out, but there's limited availability remaining for tent camping.
See the stage times below: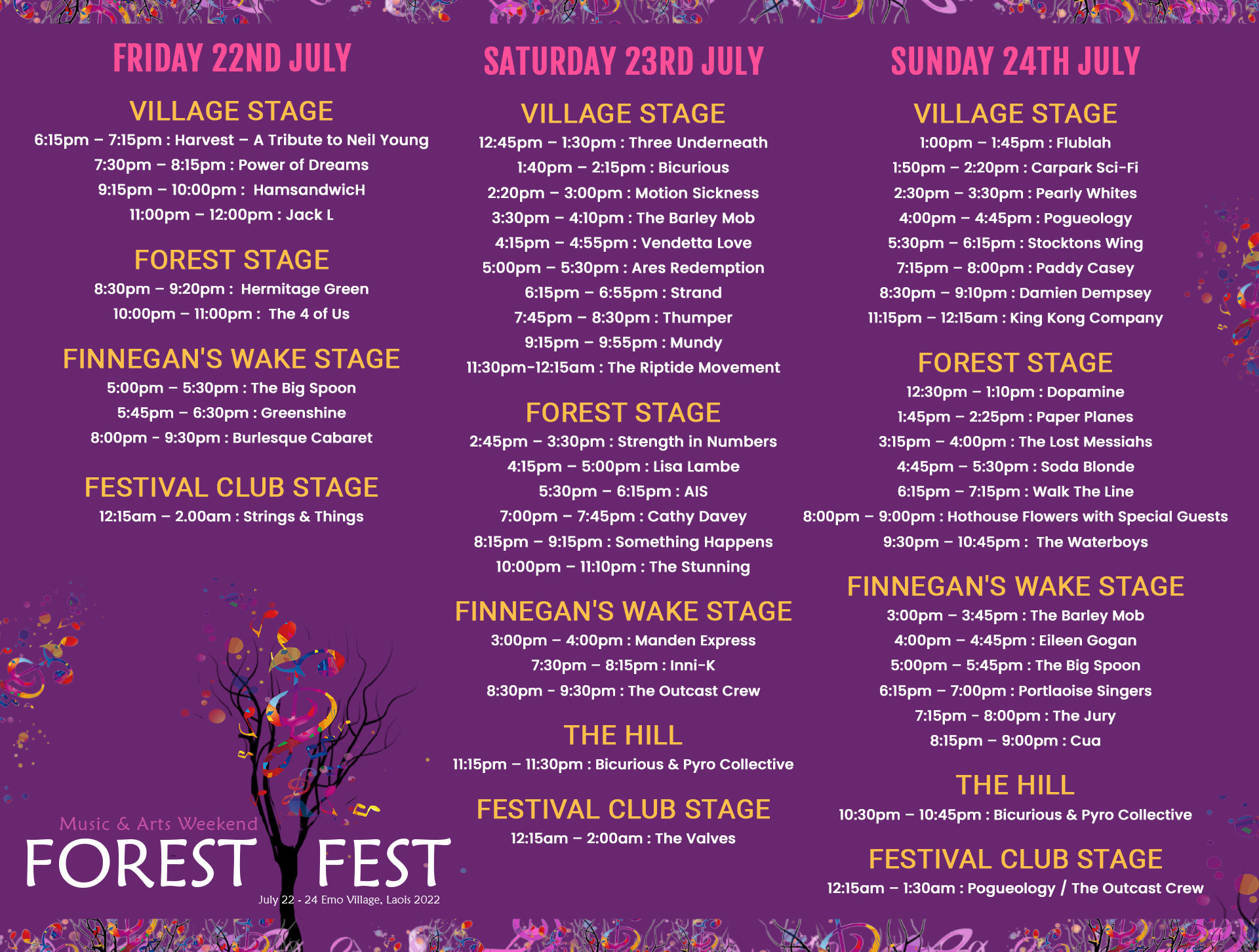 For more information see forestfest.ie