Record Store Day: Special releases on the way from U2, Thin Lizzy, The Cranberries and more
The Pogues, Virgin Prunes, and Dermot Kennedy are also included on the list of official RSD releases.
The official list of releases for Record Store Day 2023 – taking place on April 22 – has been announced, featuring numerous notable Irish artists, including U2, Thin Lizzy, The Cranberries, Virgin Prunes, The Pogues and Dermot Kennedy.
The extensive list also includes eagerly anticipated releases like Taylor Swift's folklore: the long pond studio sessions, and The 1975's Live With the BBC Philharmonic Orchestra.
Each exclusive release will available on a first come first served basis, from participating independent record shops.
U2 - Two Hearts Beat As One / Sunday Bloody Sunday
This limited edition, four-track EP, celebrates the 40th anniversary of U2's third studio album War (1983). The 12" EP features two original studio tracks, both released as singles in 1983, and two reimagined versions from the 2023 U2 album Songs Of Surrender. It's set to be released on 180g heavyweight white vinyl, with an exclusive poster.
Advertisement
Thin Lizzy - Live And Dangerous: At Hammersmith 14/11/1976
This powerful live show from Thin Lizzy is set to be available on vinyl for the first time for Record Store Day '23 – pressed on 180gm vinyl with a gatefold sleeve.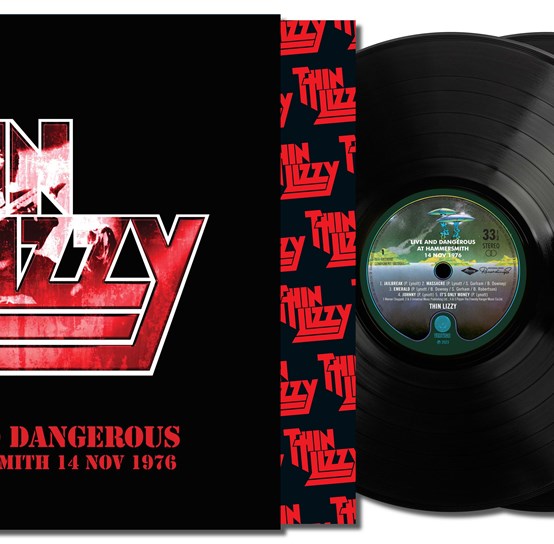 The Cranberries - Wake Up and Smell The Coffee
The Cranberries' fifth studio album, originally released in October 2001, is also set to be issued for the first time on vinyl for Record Store Day. The album artwork was designed by the legendary Storm Thorgerson, famed for his work with Pink Floyd. It will be available on transparent vinyl.
Dermot Kennedy - Sonder (Exclusive Picture Disc)
The Irish singer-songwriter's chart-topping 2022 album Sonder  – featuring singles 'Kiss Me' and 'Something To Someone' – will be available as a limited-edition Record Store Day exclusive picture disc
Advertisement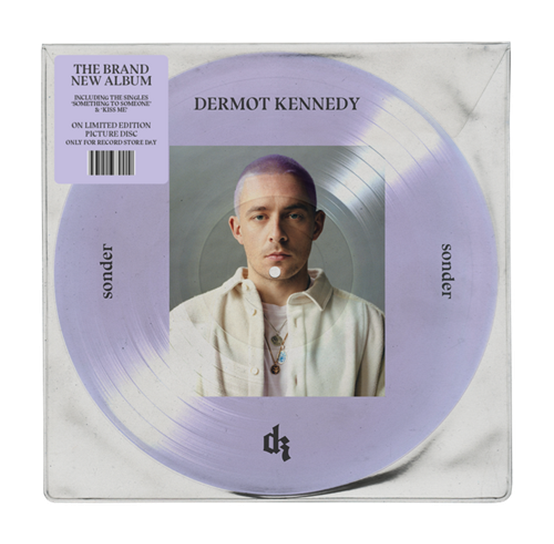 The Pogues - The Stiff Records B-Sides (1984-1987)
A collection of The Pogues' non-album b-sides from the band's tenure on the famed Stiff Records label. Featuring: 'A Rainy Night In Soho'; 'The Band Played Waltzing Matilda'; 'Shanne Bradley'; 'The Irish Rover' and 'Mountain Dew' both featuring The Dubliners; and a selection of traditional arrangements, including 'The Parting Glass', 'Whiskey You're The Devil', 'Muirshin Durkin' and 'The Leaving Of Liverpool'. The collection will be pressed on vinyl for the first time exclusively for RSD 2023, and will be available on black and green vinyl.
Virgin Prunes - The Debut EPs
Released before their 1981 singles 'A New Form of Beauty' and the 1982 album …If I Die, Die, this is a double 10" collection of the debut EPs by influential Irish band The Virgin Prunes. It features their self-titled debut EP, and the follow up, In The Greylight – with six rare tracks which haven't been available physically or digitally for over forty years. It will be released as two single 10" EPs on colour vinyl.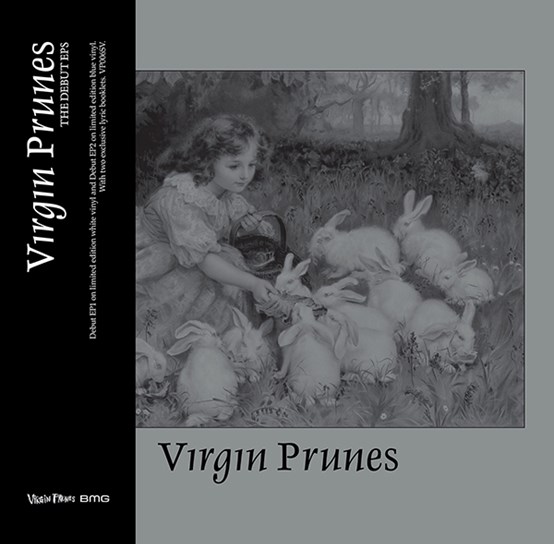 For more about Record Store Day '23 – and to see a list of participating shops – see recordstoreday.co.uk
Advertisement
🚀The official #RSD23 list has landed! 🚀

Hundreds of special and exclusive releases are coming to over 250 of our brilliant independent record stores across the country.

Mark your diaries: April 22nd, 2023, and support your local record store!https://t.co/1zmtAtPUf2 pic.twitter.com/cxDbOQ4UIF

— Record Store Day UK (@RSDUK) February 16, 2023