24 years ago today, U2 shot their classic video for 'Sweetest Thing' in the area around Fitzwilliam Square in Dublin – featuring appearances from Bono's wife Ali Hewson, Boyzone, the Artane Boys Band, Riverdance, and more. To mark the occasion, we're revisiting the story behind the song and its iconic video.
Sometimes you take a left turn. You seem to be heading off into the unknown before the road swings back towards the main artery.
Bono didn't feel confident about 'Sweetest Thing'. It would have made a powerful, radio-friendly single for sure – but might it have tilted the perception of the band in a way that would ultimately have been a hindrance? U2 chose to omit 'Sweetest Thing' from The Joshua Tree and it turned up on the flip of the 'Where The Streets Have No Name' 7-inch. Later, it had its moment in the spotlight when it was released as a single to promote the band's best of 1980-1990 collection.
"Bono came up with that on the piano," The Edge recalls. Adam supplies a massive, rumbling, bass attack to give musical root to what is another intense, besotted ode to Ali that combines sweet surrender with hints of the desperation that would take hold by Achtung Baby. "It's a soul-pop song," The Edge adds with characteristic economy. "It's actually a good tune."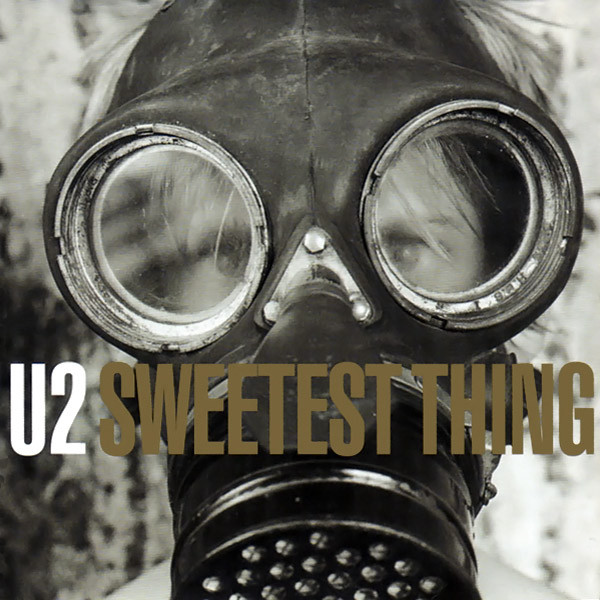 Ned O'Hanlon:
Advertisement
Speaking to Stuart Clark in 2004, U2's long-time video producer shared some of his behind-the-scenes memories of the video for 'Sweetest Thing'
"Arranging to have Fitzwilliam Place closed for the day so we could drive a horse-drawn carriage down it was difficult enough, but then somebody said, 'Let's get an elephant!' Limited as my zoological knowledge is, I knew we weren't going to find one under 'E' in The Golden Pages."
Ned O'Hanlon is recalling the mad flurry of activity which proceeded the shooting of U2's 'Sweetest Thing' video in 1998. Having ruled out The Golden Pages option, O'Hanlon set about ringing up every circus in Europe – trunk calls, naturally – to see if they'd give him a go of their Jumbo.
"We eventually found a lady elephant in Italy which commanded a £20,000 per day appearance fee, pooed a lot and had to be given a rest every hour or she got cranky," he resumes. "It was all done in one take, which is not easy when you've a circus animal, a horse & cart, Boyzone, The Artane Boys Band, Steve Collins and God knows who else to factor in! Given all that, we did pretty well to nail it in just nine takes."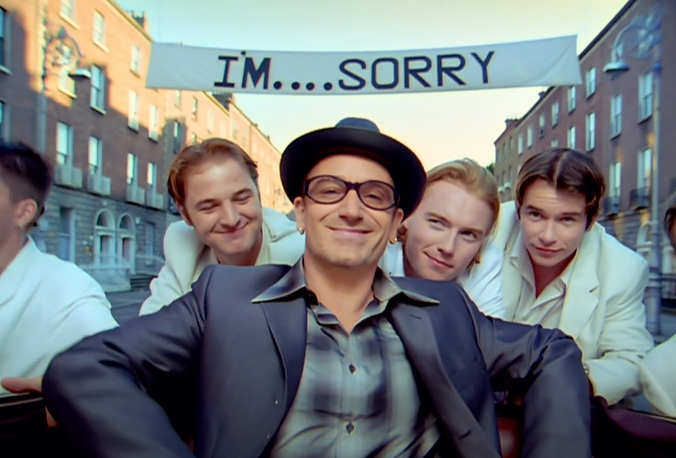 Kevin Godley
The English musician and music video director reflected on the making of the 'Sweetest Thing' video in an interview with Hot Press in 2014.
Advertisement
"There's a fifth member of U2 and it's not Paul McGuinness. It's U2. What I mean by that is, every member of the band might have a different opinion but, in the end, they know if the finished thing is right for them. It's like a hive mind. They're as willing as anybody to try stuff. It becomes obvious pretty quickly what's going to work. When we were doing 'Sweetest Thing' we knew it was going to work. What we were doing was quite radical. We only discovered that thing of Bono not singing the night before, because of the hat. There was something of the Buster Keaton about it. Maybe we don't sing. Let's try it. We did and it was meant to be."