He also plays at the 3Arena at the end of this month.
The 40th album of his incredible career and fourth in the space of just 18 months, Van Morrison has announced details of his forthcoming album The Prophet Speaks.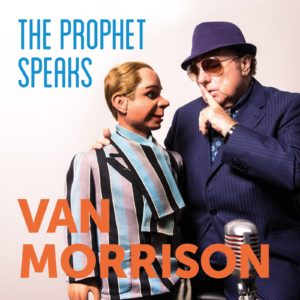 The record will be released on the 7th of December, and will be available on CD, 2 x 12" and all digital platforms via Caroline International. The album follows the form of the previous three and is influenced by the musical styles of vocal jazz and R&B that have regularly inspired Van Morrison throughout his illustrious career. The fourteen-track record features reinterpretations of classics from the likes of John Lee Hooker, Sam Cooke and Solomon Burke, as well as six new original recordings from the 'Days Like This' performer.
Speaking on the album, Morrison said: "It was important for me to get back to recording new music as well as doing some of the blues material that has inspired me from the beginning. Writing songs and making music is what I do, and working with great musicians makes it all the more enjoyable"
Advertisement
You can listen to the title track off the album via Spotify below:
https://open.spotify.com/album/7BPjBRsJ5kXruFBOaxbQxw