Listen to some of our favourite new Irish tracks of the week below.
Mick Flannery & Susan O'Neill, 'Trouble'
The result of Mick and Susan's first day working together, 'Trouble' is, as acclaimed folk artist Mick explains, about the endless trials and struggles found in the world today, the vast quantity of them and the difficulties of dealing with them, on both a global and personal scale: "Modern technology and modes of communication allow us all to be aware of the troubles of the world on a mass scale, whilst also dealing with our own personal struggles. This song speaks to the nature of this awareness and how we can (and sometimes have to) turn away, for better or worse."
1000 Beasts, 'Sugar High' feat. TOUCAN
'Sugar High' is the next single taken from Cork artist/producer 1000 Beasts' much-anticipated debut album. Collaborating with Irish funk pop outfit TOUCAN (Waterford's Conor Clancy) on the soul-infused track, Cian Sweeney's project looks set to be full of anthems. His production work has seen him garner over 15,000,000 streams on Spotify for collaborators songs and his own artist project, and he's a platinum selling producer thanks to his work on the 2020 hit song 'Fake Fine' by Robert Grace.
WARD, 'ChildsPlay'
Waterford producer WARD has followed up recent successful single 'In Two Minds' with a new summer track, titled 'ChildsPlay'. The song is taken from the 18-year-old artist's upcoming debut EP 'Strawberry Jam' - due to land on August 20th via Waterford's independent Egg Twelve Records. The lyrical content addresses the vicious cycle of repeating the same mistakes over and over in a relationship to the point where it becomes comical to both parties involved. Despite only creating music for two years, WARD's groovy basslines, punchy lyrics and catchy melodies has gotten him noticed.
J.B2, 'How Many Affiliates'
One of Ireland's most iconic drill artists, J.B2 aka Mr Affiliate, returns with 'How Many Affiliates'. The track, produced by Yamaica and Irish wunderkind Vivid Beats, explores themes of betrayal, while bringing us back to where it all began – with references to J.B2's breakthrough 'Bars At The Sesh' freestyle, which has now clocked up over 1.4 million views on YouTube.
F.R.U.I.T.Y., 'Baby Blue'
Following an appearance on the Problem Patterns-curated compilation album Bangers 'N' Breakups earlier this year, Belfast's F.R.U.I.T.Y. continues to establish himself as a star-in-the-making, with his self-titled debut EP, released this week – and available exclusively on Bandcamp.
Blending lo-fi electronica and experimental pop, as well as elements of hip-hop and spoken word, the artist also known as Dan O'Rawe serves up brilliantly off-kilter ruminations on life as a queer person in Northern Ireland. With conversational, deadpan delivery in his native accent, F.R.U.I.T.Y – featuring highlights like 'Baby Blue' – heralds the arrival of one of the most compulsively original emerging voices in Irish music...
Rónán Ó Snódaigh, 'Tá Go Maith' feat. Indistinct Chatter
Kíla frontman Rónán Ó Snodaigh learned a valuable lesson in the pandemic lockdown. "Gratefulness doesn't just make you happy — it creates a positive feedback loop in your relationships. So express that gratitude to the people you care about," he says. It was in this powerful sentiment that Tá Go Maith, a collection of new solo works by Ó Snodaigh and produced by Myles O'Reilly, began to propagate.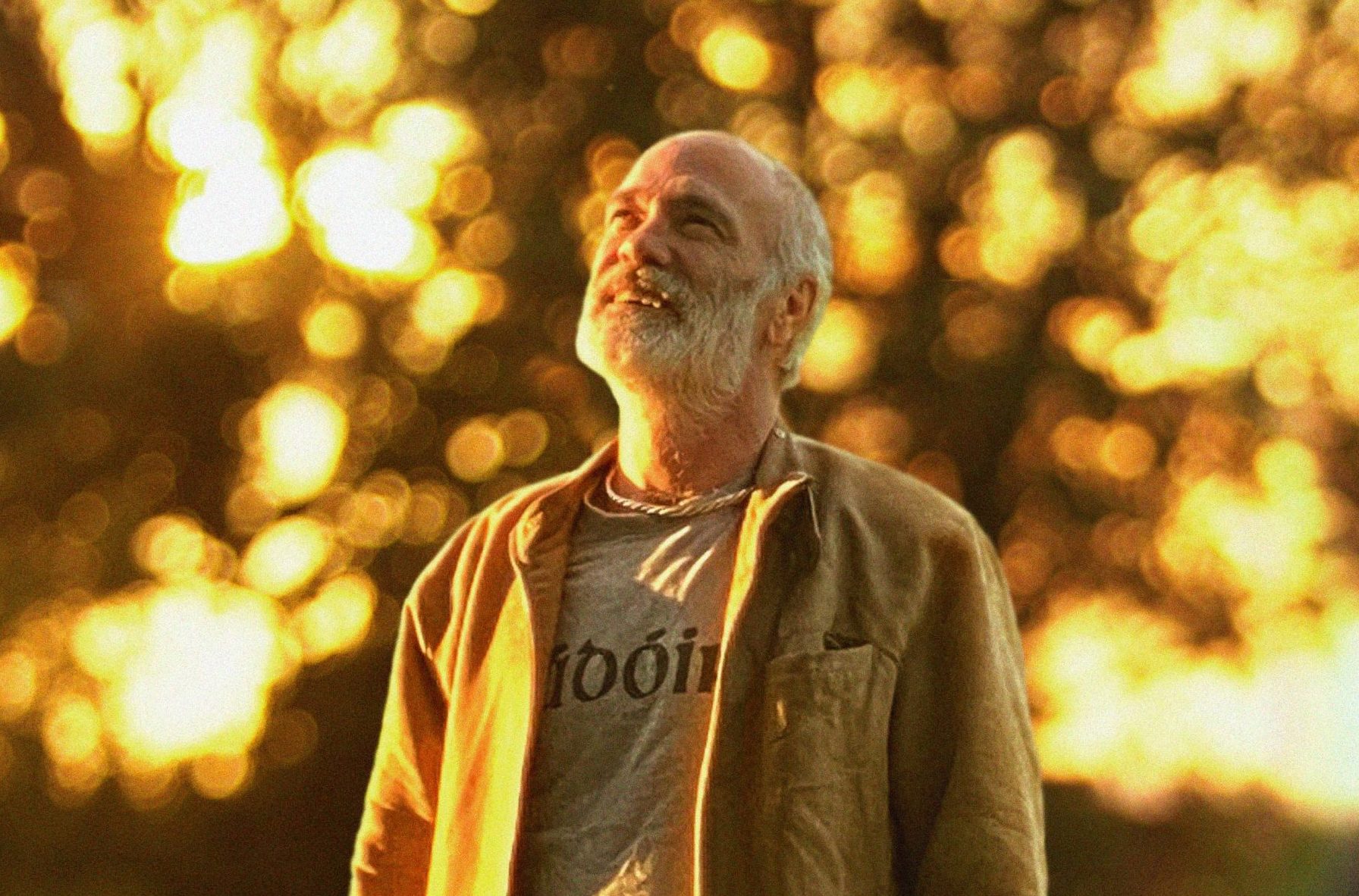 Casey, 'Hearts Dancing'
Taken from his new album (out today), 'Hearts Dancing' spectacularly displays his ability as a balladeer. "His is the voice of a thousand performing nights: a Crown Alley busker who plays for his life, as the sun dips and the merry road is taken," says Will Russell.
Tadhg Daly, 'Forever Young'
Throughout the last year, Tadhg Daly has been in pursuit of creating a more adventurous and textured approach to the alt-pop sound, and this is what we hear on the title track of his forthcoming EP, 'Forever Young'. The new five-track EP looks to tell his own unique tale of overcoming adversity and battling personal demons, all of which have led him towards a career in music as he looks to present himself in a raw and more intimate guise.
Let's Set Sail, 'Toledo' 
A unique blend of ambient electronica with a distinctly indie vocal edge, 'Toledo' is a slow-building, synth-heavy tune that expands over 8 minutes to a climax of passionate noise and beautiful trumpet. "The lyrics follow a clear timeline of an early morning journey from Dublin to Toledo, Spain. Many of the components of Toledo were written and recorded during lockdown, when we couldn't actually rehearse together," the Dublin-based band told Hot Press. The outfit evolved into a quartet after originally forming as a duo in 2016.
Marcus, 'Let Them Know'
Heavily inspired by the interactions Marcus had with those living around him in the Dublin area, the Dublin alternative artist chose to focus his latest single on the stigma around expressing your passions and allowing yourself to feel. The single fuses Marcus' characteristically unique singer-songwriter sound with elements of hip-hop, and acts as a call to arms for those that really need help and support in talking about their emotions, in all circumstances – not just the environment we have endured over the past 18 months.
Joy Crookes, 'Skin'
This stunning new track from the London-based Irish singer-songwriter harks back to jazz greats like Billie Holiday. Mournful strings and Crookes' whiskey smooth voice buoy the song, which is about self-love and coming out of depression.
Carrie Baxter & edbl, 'Lemonade'
Ireland's own neo-soul jazz queen Carrie Baxter has teamed up with producer edbl on a smooth new summer jam. edbl is the alias of singer-songwriter and guitarist Ed Black. From Chester originally, edbl graduated from the Liverpool Institute for Performing Arts in 2013 and moved to London. 2019 saw the release of four debut singles from edbl, featuring Isaac Waddington, Kofi Stone, Tilly Valentine and Jay Alexzander. Introducing R&B elements to the track, Waterford artist Carrie's vocals shine through with ease.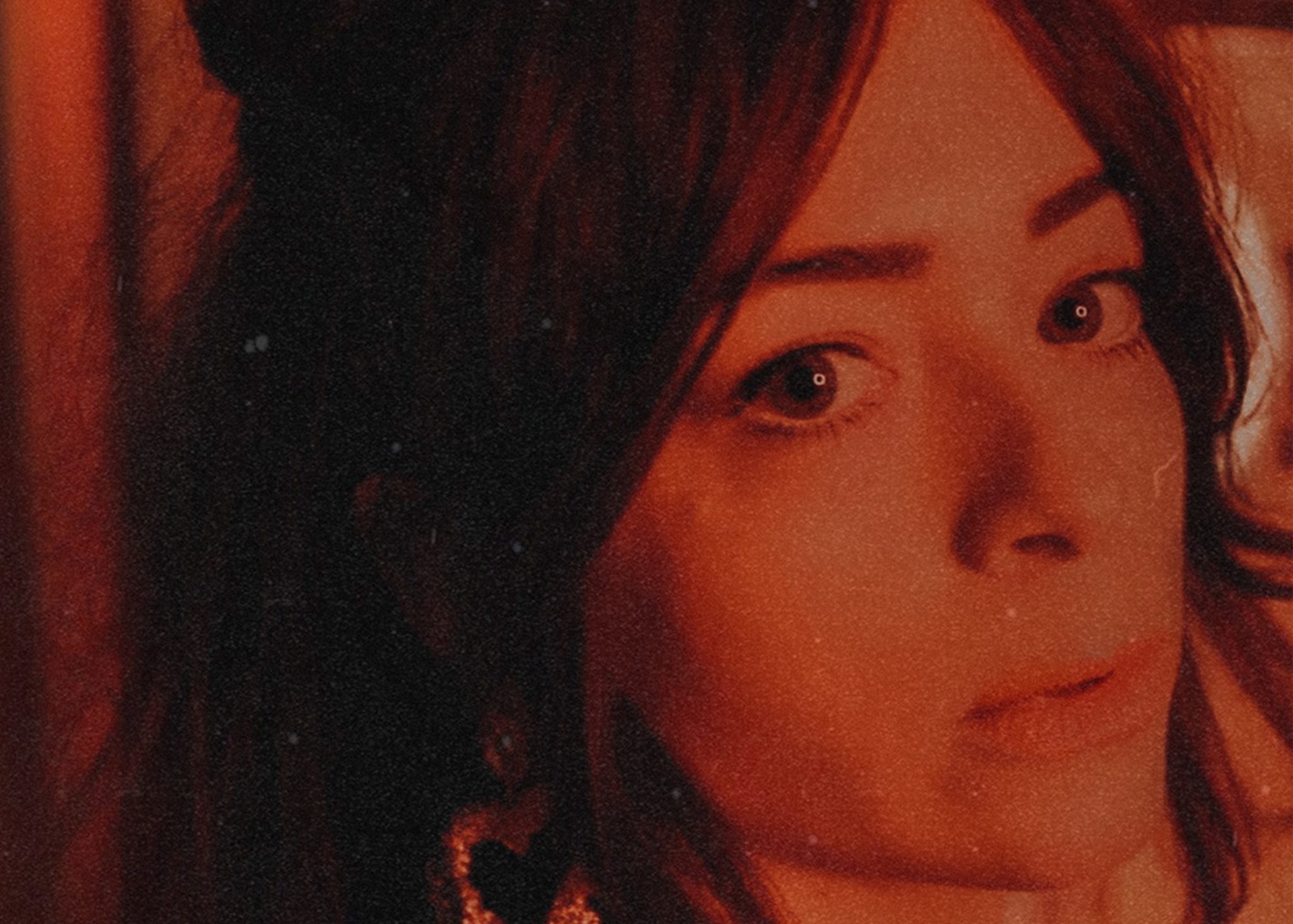 Lea Heart, 'I'll Get Over It'
Lea Heart may be a newcomer, but she's already being tipped for superstardom. Taken from her debut EP, 'I'll Get Over It' captures fearlessness, resilience and independence in its irresistibly catchy pop package.
Cbakl, 'Where My Soul Takes Me'
Starting out uploading tracks to SoundCloud aged 15, Irish producer cbakl began gaining an organic following online. Cbakl has now progressed to becoming one of the nation's most in demand beatmakers, amassing over 10 million streams across various platforms. The beginning of 2021 saw Cbakl perform on the BBC alongside Declan O'Rourke, releasing two singles this year to date also. 'Where My Soul Takes Me' is a soul-infused hip-hop track, allowing Cbakl to once again demonstrate his talent for flipping soulful samples that blend effortlessly into the sonic landscape he has created over the years.
Jordan Adetunji, 'Take My Heart Out'
Combining rap, R&B, trap-soul and a sprinkle of classic rock, this Belfast artist's lyrics deal with everyday, relatable struggles. 2017 debut single 'By Myself' was a pulsating celebration of DIY culture and self-belief. Since then, he's unleashed a slate of powerful tracks and thrilled festival-goers at Electric Picnic and Indiependence. 'Take My Heart Out' explores trust, deceit and refusing to be brought down by those around you - with explosive beats and punchy wordplay throughout. We're obsessed...
Luz, 'Permanent +1'
Luz, first caught attention via a cover of Dean Lewis' Lose My Mind, captivating listeners and the musician himself who invited Luz to support him in Dublin whilst she was still at school. Later unveiling her identity online, the bedroom indie artist earned millions of streams from her emotive storytelling. Alt-pop ballad 'Permanent +1' is about the person in your life who is always there. They're the person you take with you to your cousin's wedding, a birthday party, to your family's Sunday dinner as well as the person you take grocery shopping, who comes with you to a doctor's visit and who helps you do your laundry.
Punching Peaches, 'Maggots'
Irish post-punk/experimental outfit Punching Peaches emerged from a basement in Galway after a chance encounter between frontman Conor King, guitarist Jack Sinnott and drummer Naoise Jordan Cavanagh. The group cut up and combine an un-tasteful smattering of sonic influences as well as taking cues from the worlds of art, literature and cinema. 'Maggots' is the perfect amount of punk noise, with no frills needed.
Rodney Paz, 'sWITCH mY iFs 4 wHENS'
Rising Irish rapper Rodney Paz explores the draining nature of minimum wage jobs on his ninth single of 2021, 'sWITCH mY iFs 4 wHENS'. The track marks Rodney's third collaborative work with Kildare producer Chaz and features backing vocals from BIMM alumni Becca Daly. Dublin's Rodney Paz is standing out from the crowd with his astonishing versatility and originality, refusing to be boxed into a single genre.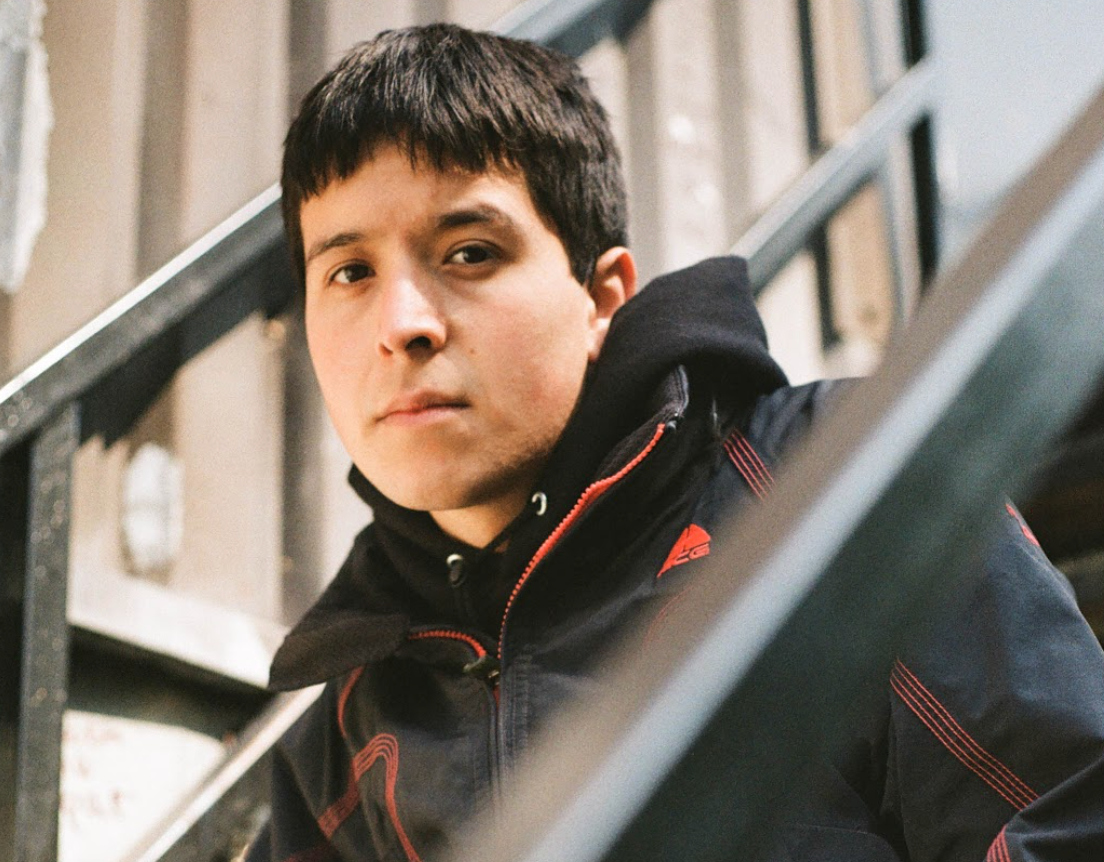 Lukewarmdaily96, 'Poison Apple'
Cluck EP opener 'Poison Apple' carries a melancholic beat underneath a hypnotic guitar melody and punchy lyrics. Fresh off the mark of his successful debut single 'Peaching', Lukewarmdaily96 may use a username as his persona but this artist is undeniably authentic. "'Poison Apple' was the last song I wrote for the EP, and it's one of my favourites. It's about recklessness. I've definitely been a reckless person and it's probably the loudest part of my personality, so it's fitting that it would be the loudest song on the EP."
Manyana, '1994'
Off the back of the outfit's debut album 'NTM', which gained international coverage and helped Manyana expand their listenership tenfold, two new singles ('A.doubler') mark a continuation of Manyana's environmentally informed musical activism. '1994' is a drum driven instrumental made in the spirit of '90s electronica, using self produced breaks and MS20 analogue synthesis. It is heavily influenced by Warp Record electronic mainstays like Squarepusher and Aphex Twin, although the song title also refers to a time in the not so distant past in which humanity was largely oblivious to the looming danger of climate change.
Micah, 'Take Me Away'
An effortlessly summery release from the Tipperary singer-songwriter, 'Take Me Away' is about falling in love with the right person at the wrong time. It takes influence from some of Micah's favourite pop icons (Halsey and Sia among them), complete with an upbeat melody, powerhouse vocals and an irresistible beat.
Mary Coughlan, '12 Steps Forward and 10 Steps Back'
New single '12 Steps Forward and 10 Steps Back' is taken from Mary Coughlan's No.1 album Life Stories. Speaking about the poignant new offering, Coughlan says: "The single touches on Mary's journey in relation to alcohol, It's my rehab song." The album's tender ballads and heart-wrenching honesty proves how badly we still need the fascinating 65-year-old Galway woman.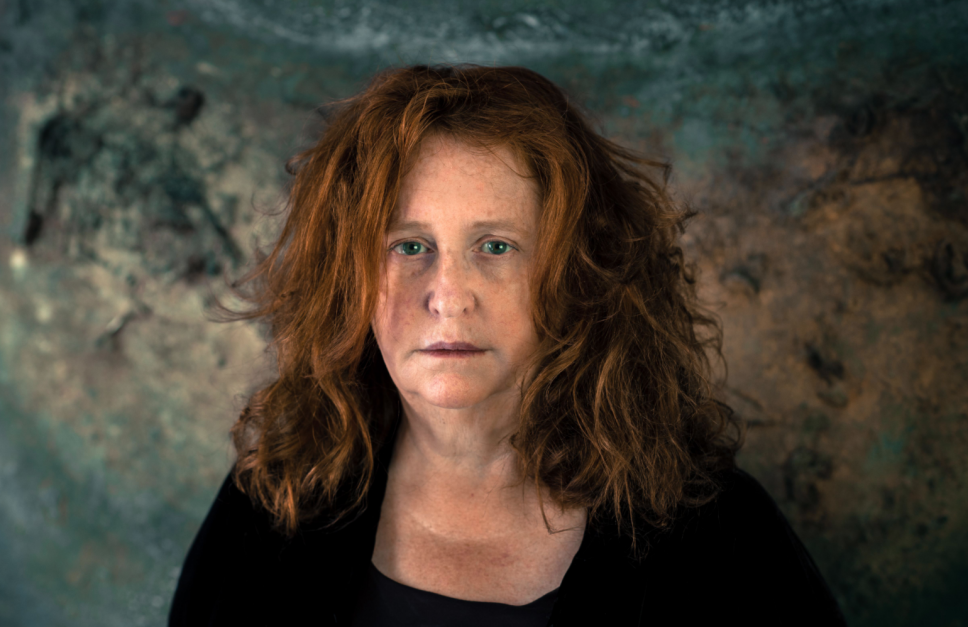 Sarah Crean, 'Selfish'
Irish singer-songwriter, producer and musician Sarah Crean has shared her 7-track album Call For Refinement today, full of poignant pop ballads and gripping piano melodies. Since releasing her debut single 'The Ties Between Us' in 2017 and 2020's Hopeless To Hopeful, the musician has faced adversity in her personal life - with her passion for her craft shining through on 'Selfish' in particular. A beautiful track addressing someone's jealousy and self-interested nature, it's simple yet gorgeous.
Rory & The Island, 'Donna Don't Take My Summer'
The Irish musician has shared an upbeat retro pop tune, marking a huge departure for Rory and the Island. The song features nods to the New York disco scene of the late '70s, channeling artists like Quincy Jones, KC and the Sunshine Band and Nile Rogers. Rory and the Island is set to play two sold out shows in the Dublin Castle Camden, London on August 13th and 14th. "After releasing two introverted melancholic songs during the pandemic I decided to just go crazy with a feel good bubblegum pop summer song."
Listen to the full playlist below: