My Bloody Valentine's Kevin Shields and Gemma Hayes collaborated on ten unreleased tracks
Gemma Hayes discussed the collaboration as part of the 'Up Close and Personal' series, presented by Hot Press.
My Bloody Valentine's Kevin Shields and Gemma Hayes worked on ten unreleased songs together, the Tipperary singer-songwriter revealed in her 'Up Close and Personal' show – which premiered on the Hot Press YouTube channel last night.
Hayes has the only confirmed copy of the collaboration on CD, though she thinks that Shields still owns the original DAT cassette.
As part of the 'Up Close and Personal' series – which consists of six shows, each focused on a seminal Irish album – Hayes shared fascinating insights into her acclaimed, Mercury Prize-nominated debut album, Night On My Side, and performed four tracks. During the course of the conversation with Hot Press's Lucy O'Toole, the singer discussed the influence of bands like Nirvana and My Bloody Valentine.
When asked about being joined onstage by Kevin Shields at a gig in London in 2006, Hayes described it as "fantastic" as well as "a bit scary."
"Because I was a massive fan of his," she added.
Advertisement
She went on to share details about the unreleased songs they wrote together – which she claims are not finished.
"It was on an old DAT machine," she said. "So I only have a CD copy of it. I think he has the DAT still. There's about ten songs."
Describing the process a "wonderful," Hayes discussed how the pair approached the collaboration.
"He's quite shy, actually," she remarked. "We wanted to write together, but we didn't know how to start it. We just got in a room together, and nothing was happening. So he weird-tuned an electric guitar, and gave it to me. And I weird-tuned an electric guitar, and gave it to him. And we both went like, clang, 'What the hell?'
"So we just started finding chords. And we'd go, 'Oh, that goes with that. Oh, that's really nice.' And then we'd turn on the pedals and hit the DAT machine and just make noise. It was brilliant – at the time! I haven't listened to it in a long time. It might not sound brilliant now. But it was great fun."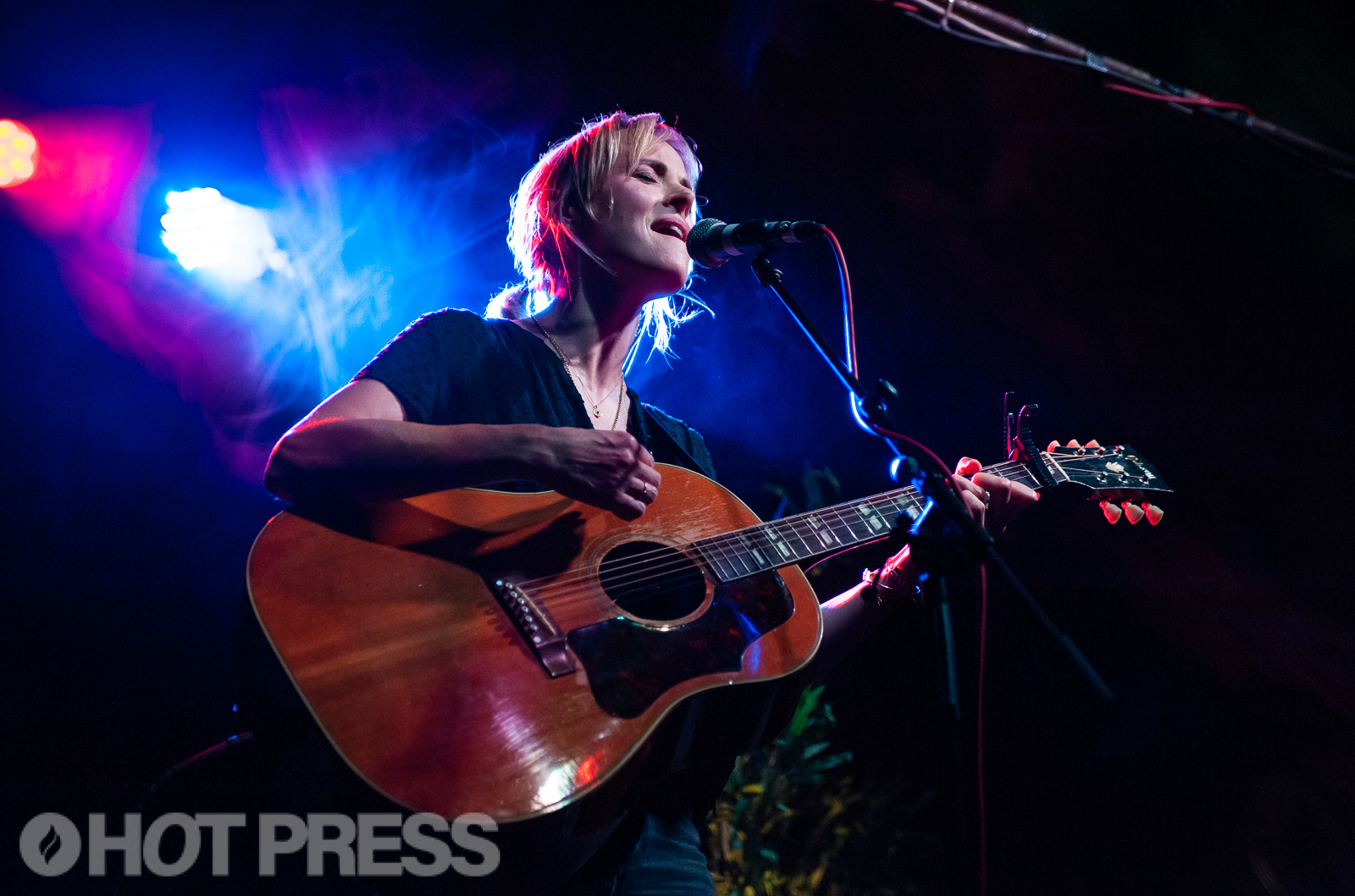 Speaking to Hot Press in 2006, Bobby Gillespie referenced the collaboration when discussing the end of Shields' stint with Primal Scream.
Advertisement
"Kevin's got other projects on the go," Gillespie stated. "He's working on soundtrack stuff. I think he's making an album with an Irish girl too... Oh yeah, Gemma Hayes."
Hayes also collaborated with Shields on her third album, 2008's The Hollow of Morning.
The 'Up Close and Personal' event was recorded as part of an intimate show in The Grand Social in Dublin – which found Hayes making her long-awaited return to the stage after five years. The show features the first ever live performance of 'My God', alongside three other tracks from the album, while she also shares exclusive news about an upcoming album.
The 'Up Close and Personal' series explores 40 years of Irish music history – from the release of Planxty in 1973 to Villagers' Awayland in 2013 – with eye-opening new revelations and reflections shared by the artists at the centre of the albums.
Watch 'Up Close and Personal' with Gemma Hayes below:
This special series of intimate conversations, is produced in association with Aidan Shortall of Up Close and Personal Promotions and supported by the Live Performance Support Scheme and the Department of Tourism, Culture, Arts, Gaeltacht, Sport and Media. Our thanks to all the participants.
Advertisement
The full line-up, going live at 7pm each night, includes:
Gemma Hayes – Night On My Side (January 20) – Presented by Lucy O'Toole
Mary Coughlan – Tired & Emotional (January 27) – Presented by Paul Nolan
Damien Dempsey – Seize The Day (February 3) – Presented by Lucy O'Toole
Ash (Tim Wheeler) – 1977 (February 10) – Presented by Paul McLoone
Villagers (Conor J. O'Brien) – Awayland (February 17) – Presented by Paul McLoone
Planxty (Andy Irvine & Donal Lunny) – Planxty (February 24) – Presented by Pat Carty