Watch the full video, directed by Peadar Ó Goill, below.
Following their lauded sold-out shows in Vicar Street back in December, Lankum are back with new music – sharing the haunting video for new single 'Go Dig My Grave' this morning, and revealing that their eagerly anticipated new album, False Lankum, will be released on March 24, via Rough Trade Records.
"In early 2021 Lankum stood high above Dublin, facing the winds of Ireland's east coast overlooking the city in which they had made music together for over 10 years... and there was a feeling of disconnect," a statement on their website reads. "They had never seen it from this angle as they had always been firmly rooted within in it, perhaps even more as individuals than as a band.
"And so, at the aptly named Hellfire Studios - starved of human contact and creating sound where for so long there had been silence - they began recording their fourth studio album False Lankum."
The LP was recorded in 2021 and 2022 with their long-time producer John 'Spud' Murphy in Hellfire Studio and Guerilla Studios in Ireland.
The cover features a shot by Steve Gullick, famed for photographing Nirvana and many other greats.
Advertisement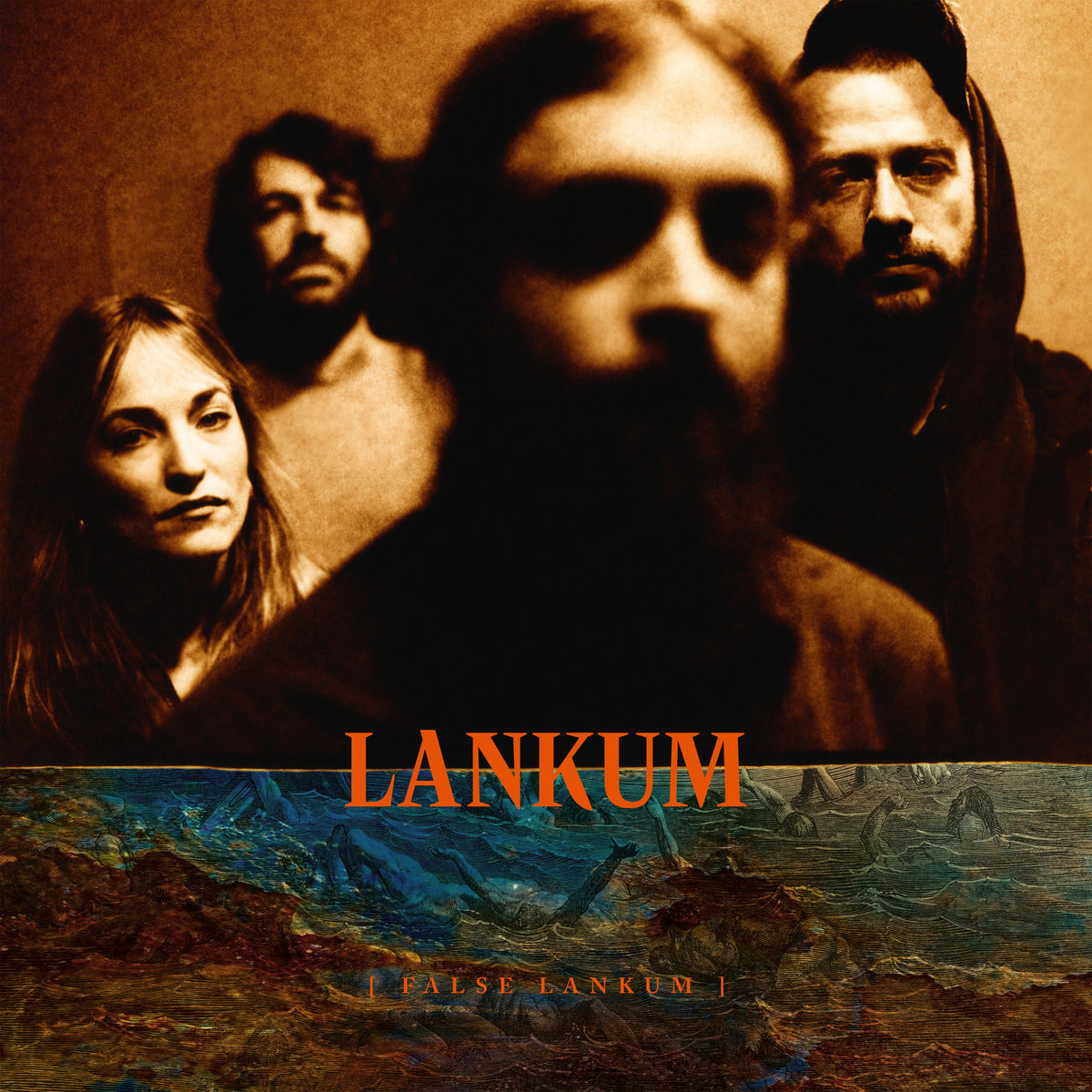 False Lankum follows Lankum's 2019 album The Livelong Day, which earned that year's RTÉ Choice Music Prize for Album of the Year.
This record will see the band "cement their breakout from the folk genre, creating bold, contemporary music that may be fashioned from traditional elements but is firmly new, sitting comfortably alongside Rough Trade labelmates like black midi and Gilla Band."
False Lankum also features two original tracks, 'Netta Perseus' and 'The Turn', both penned by the group's Daragh Lynch.
Lankum's Radie Peat learned this version of 'Go Dig My Grave' from the singing of Jean Ritchie, who recorded it in 1963 on the album Jean Ritchie and Doc Watson at Folk City.
"Our interpretation of the traditional song 'Go Dig My Grave' is one that centres around the emotion of grief – all-consuming, unbearable and absolute" the band explain. "A visceral physical reaction to something that the body and mind are almost incapable of processing. The second part of the song is inspired by the Irish tradition of keening (from the Irish caoineadh) – a traditional form of lament for the deceased. Regarded by some as opening up 'perilous channels of communication with the dead', the practice came under severe censure from the catholic church in Ireland from the 17th century on."
As well as being released on standard black vinyl, False Lankum will also be available as a limited edition burnt orange transparent double LP, and CD.
Advertisement
Pre-order False Lankum here.
Take a look at the video for 'Go Dig My Grave', directed by Peadar Ó Goill, below:
False Lankum Tracklist:
01) Go Dig My Grave
02) Clear Away In the Morning
03) Fugue I
04) Master Crowley's
05) Newcastle
06) Fugue II
07) Netta Perseus
08) The New York Trader
09) Lord Abore and Mary Flynn
10) Fugue III
11) On a Monday Morning
12) The Turn
Upcoming tour dates:
APRIL
25th Apr - Silent Green, Berlin, Germany – sold out
28th Apr - Tolhuistuin, Amsterdam, Netherlands– sold out
30th Apr - Le Botanique, Brussels, Belgium
MAY
2nd May - Petit Bain, Paris, France
4th May - London, Barbican, London, UK – sold out
10th May - St Lukes, Glasgow, UK – sold out
11th May - Band on the Wall, Manchester, UK – sold out
Fri 12th May - SWX, Bristol, UK
19th May - Mandela Hall, Belfast, Northern Ireland*
20th May - Cork Opera House, Cork, Ireland*
30th May - Vicar St, Dublin, Ireland*
31st May - Vicar St, Dublin, Ireland*
Advertisement
JUNE
28th Jun - Pop Messe, Brno, Czech Republic
JULY
4th Jul - All Together Now Festival, Co Waterford, Ireland
NOVEMBER
17th Nov - Manufaktur, Schorndorf, Germany*
19th Nov - Transcentury Update Festival, Leipzig, Germany*
22nd Nov - Lido, Berlin, Germany*
23rd Nov - Stadtgarten, Köln, Germany*
26th Nov - Paradiso, Amsterdam, Netherlands*
DECEMBER
13th Dec - The Roundhouse, London, UK*
(* = newly announced)