Listen to the highly anticipated new track from Imelda May below.
Following the release of her poetry EP Slip Of The Tongue earlier this year, Imelda May has returned with '11 Past The Hour' – her first new music in three years.
The release coincides with the announcement that Imelda will release a limited edition vinyl bundle to celebrate Record Store Day on October 24. The bundle features Slip Of The Tongue on 10" purple vinyl, and the tracks '11 Past The Hour' and 'Never Look Back' on a 10" red vinyl.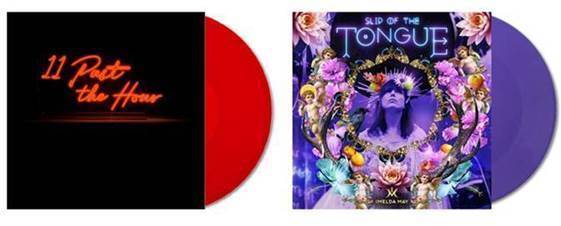 '11 Past The Hour' is the first taste of new music from the Irish star since the release of her 2017 album Life Love Flesh Blood.
"'11 Past The Hour' is the time for intuition and awakening and is known as a clear calling from the universe to become conscious and aware," Imelda says of the new track. "11.11 is a powerful invitation to synchronicity. The song is about the longing to feel unbound from worldly shackles and be "free for a while", the need for connection, to sense a higher power and to simply feel safe and loved.
Advertisement
"I wrote '11 Past The Hour' with Pedro Vito my beautiful soulful friend who I love writing with," she adds. "This song almost danced away from us sometimes, it evolved so fast we had to reach up to catch it!"
Listen to '11 Past The Hour' below:
Revisit our recent interview with Imelda May here.