Imelda May: "It's frightening how much Christianity and the State have been so intertwined. That's been detrimental to our culture..."
Imelda May is back – and bolder than ever – with her star-studded sixth studio album, 11 Past The Hour. From her home in England, she reflects on feminism, love, the far-right, rejecting Catholicism, embracing paganism, and her creative camaraderie with Bono.
How can musicians respond to a world paralysed by seemingly insurmountable chaos – or should they even try? That's the question which continues to divide many artists, when faced with our current volatile reality. Some are offering dream-like escapism, while others are leaning into the darkness, and all the madness and frustration it entails. Imelda May, however, has – true to form – opted for a third option.
With her highly anticipated sixth studio album, 11 Past The Hour, the Dublin icon has carved out her own unique path, addressing the most pressing issues facing the world today, while also vibrantly expounding the virtues of love – as a revolutionary concept, rather than the puffed-up, Hallmark Card variety. As Imelda rightly notes, it's an aspect of life that's all too easily forgotten, amidst the pandemic statistics, political back-and-forths, and Zoom screens that now dominate all of our lives.
"Love is worth fighting for," she tells me, from her home in England – her faithful rescue dog Gary standing guard by her side, as if to punctuate the point. "This album is about love in all its forms. I don't think it's always the easier path to go down, but I do think it's the right path."
With rich, cinematic instrumentation, and a swaggering confidence, 11 Past The Hour finds Imelda at her boldest and her best, as her ongoing cycle of artistic reinvention continues. A notable departure from the raw, folk-influenced soft-rock of 2017's Life Love Flesh Blood, the new album's true spiritual predecessor is Imelda's spoken word EP, Slip Of The Tongue, released last year. Sensuality, emotion and poetry are once again at the fore of her approach on 11 Past The Hour – though this time they're presented alongside a soulful swell of irresistibly gritty rock 'n' roll.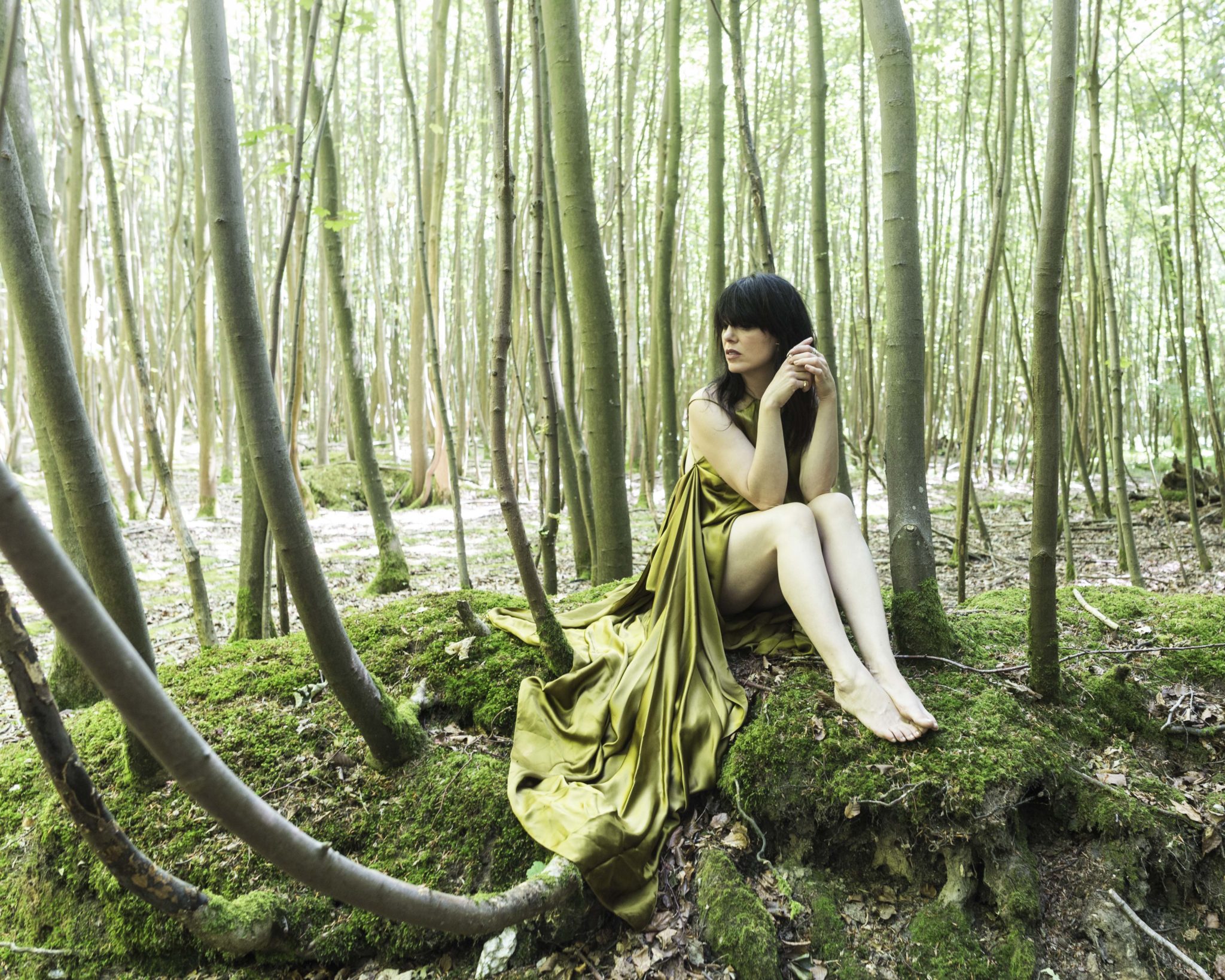 Advertisement
With both an album and an EP released in the space of less than ten months, lockdown clearly hasn't been a creative dry spell for Imelda.
"An album and an EP and a book – which I missed my deadline for…" she corrects me. "I'm massively busy. Creativity has flowed. My tours all got cancelled, so I just decided to go for it, and throw myself into everything. I feel like my day is a race, from start to finish, and I just fall into bed at night. With creativity, you've no control over when it comes, or when it goes – so when it comes, you take it, and run with it as much as you can.
"This is my favourite album," she adds. "I've been working on it so much throughout all of this. I really put everything into it."
As well as being co-written with the likes of Tim Bran, Davide Rossi, Pedro Vito, and Sacha Skarbeck, the album also features an impressive selection of some of Imelda's famous friends and past collaborators – including Noel Gallagher, Ronnie Wood and Miles Kane – and a poignant duet with her boyfriend, Niall McNamee on 'Don't Let Me Stand On My Own'.
The creative collaborations don't stop there, either. Bono also played a role in shaping the final version of one of the album's standout tracks, 'Made To Love', by offering some invaluable artist-to-artist guidance.
"Everybody who writes has to have a couple of people at the end of the phone that will give them an honest opinion," Imelda explains. "When you get stuck on something, you need somebody who's a creative and knows what they're talking about, to listen. I don't call him all the time, by any means. But I was about to throw that song out, because I got stuck on it. Myself, Tim and Davide had been working really hard on it, but there was something missing. I just couldn't get it right. And that's when I called Bono.
"I said to him, 'Listen – am I flogging a dead horse on this? Should I stick with this song, because I'm very close to just throwing it out and starting a different one.' And he said, 'Don't get rid of this song! Don't! You're on the right track!' I'd had 'Don't Be Afraid To Love' as the main title, and he just said, 'Maybe make that more positive – maybe 'Made To Love' instead.' And I had a positive chord with a negative lyric – and he said, 'Maybe flip that around – maybe do a positive lyric with a negative chord, to balance it'.
Advertisement
"I've only a handful of those people that I will ask, when I really don't know what to do," she adds. "He's one of those people for me, that I know will give me an honest opinion – which is always great to have."
'Made To Love' finds Imelda celebrating the activists who have laid down their lives for social justice, while championing social movements, LGBTQ communities, and the struggles of people around the world. It's a call for unity, in an increasingly polarised world.
"I don't think being one way or the other is healthy," she posits. "I don't think black or white is healthy – when there's a lot of grey in the middle. It's always good to be open, to learn. And that's not always easy – because that means accepting that you're wrong sometimes. I try and learn as much as I can. I try and listen."
She tells me that she's addressing these issues not "because it's topical" – but out of a resounding belief in the importance of positivity and love. Like anyone, however, she can't escape the ongoing newsreel of negativity.
"Those things have gone into all of our psyche, because we're reading about it, and taking it all in," she says. "It's good to ingest all that – it comes out when you're being creative.
"But I do believe in 'live and let live'," she continues. "I believe in celebrating differences within us – and being glad of it. How dull would it be, if we were all the same? I believe in trying to be open-minded – because you think you know it all, until you realise that you don't. Education is key, for all of us, all the time. Not just in school – but trying to educate ourselves, and learn about life, and the world. Love is my main objective."
Advertisement
It's an objective Imelda is clearly taking seriously. She incorporates the voices of feminist activists Gina Martin and Dr Shola Mos-Shogbamimu on 'Made To Love' – after running into the pair at an International Women's Day event hosted by Annie Lennox.
"I'm a big fan of both of them, and I learn from them massively," Imelda notes. "They're just brilliant women, so I knew I wanted their voices on this song. 'Made To Love' is about the people who fought and died for love: Martin Luther King Jr., John Lennon and Marielle Franco, who was an amazing Brazilian activist, who got shot for fighting against police brutality. She was shot by the police in the end. I was thinking, 'All these people give so much of themselves, for our benefit'. And all the negativity that's thrown at them, for doing the right thing – it's unbelievable, what they put themselves through, for us.
"So it was important to me that their voices were on my album – singing with me, and not just in a backing vocalist way," she adds. "I mean, their voices were on this album! Because they need to be heard."
Elsewhere on the album, Imelda celebrates her own roots – referring to herself as "a fiery Irish woman." Does she feel that her sense of Irishness is an integral part of her feminism?
"Probably, yes," she nods. "Being Irish is an integral part of me – and Irish women are known for being fiery. 'Fiery' is often seen as a negative thing – but 'fiery' can also mean passionate, and outspoken. That can only be good."
She also had plenty of inspirational figures to look to for guidance.
"I'm definitely inspired by my mam, and she was inspired by her mother," she reflects. "All these women that I've known in my life were outspoken, intelligent women, with a lot to say – and they said it!
Advertisement
"My granny was in Cumann na mBan, when she was only 16," she continues. "She fought in the 1916 Rising, and she got a full 21-gun salute when she died. So it's in my blood, to be a strong Irish woman. My mother used to bring me on protests with her. My mother fought for computers in our local area and schools. She fought for scholarships when the art college came into the Liberties. She marched up, knocked on the door, and said, 'You need to give local kids a scholarship, if you're in the area – to give them a chance'. So they did, and they still have that scholarship, because of my mam! They're the women that were around me."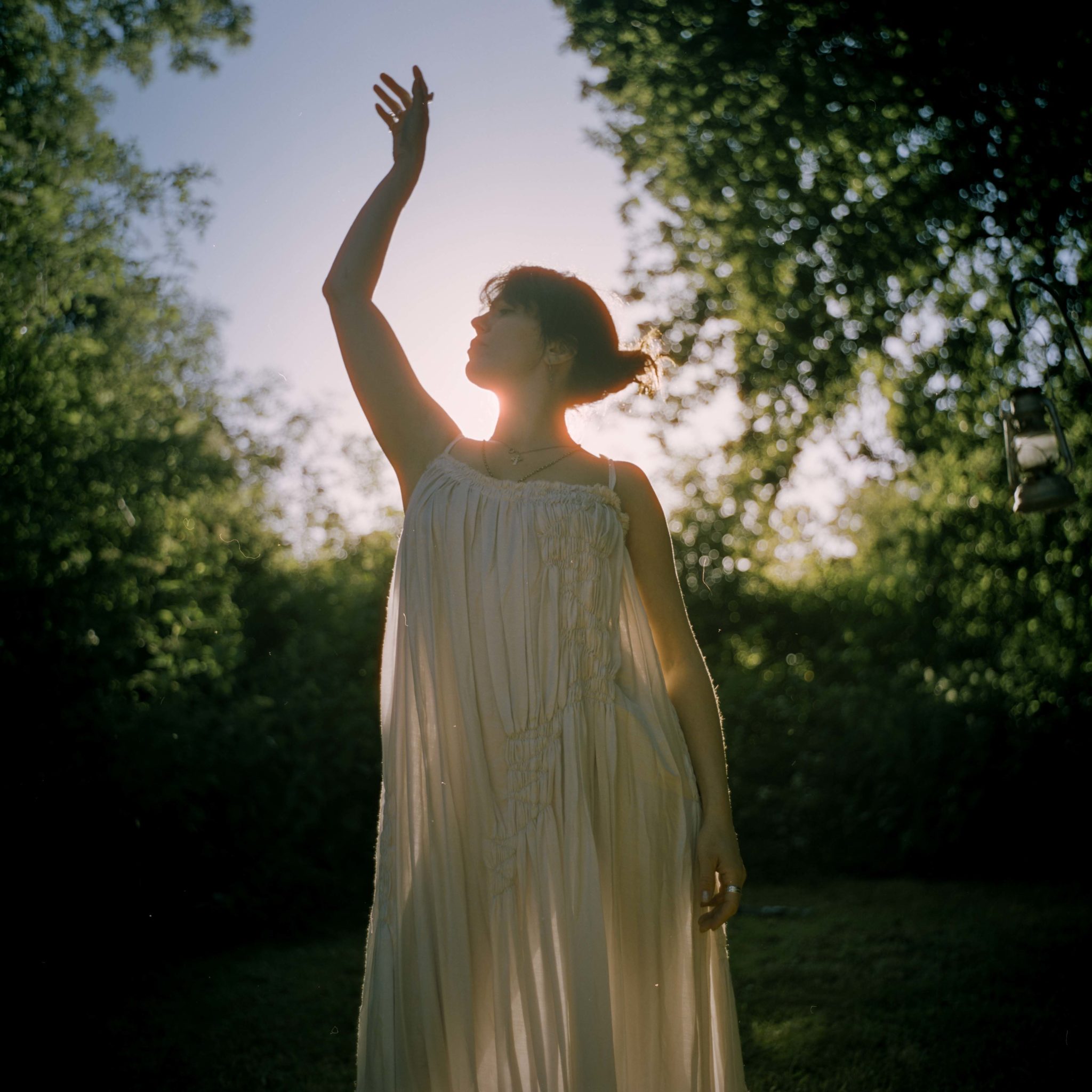 Imelda has also been expanding her understanding of both Irishness and feminism through her recent research into paganism.
"I'm learning a lot," she tells me. "It's opening my mind about pre-Christian Ireland. We were pre-Christian for thousands of years before Christianity arrived. It's frightening how much Christianity and the State have been so intertwined. That's been detrimental to our culture – and it's hoodwinked us, and blinded us, into thinking that Christianity is our culture. It's not – and it never was. I went to Newgrange, and I ran my fingers through the circles that were carved into the rocks 5,000 years ago. They're our people. Generations made these beautiful things in celebration of us.
"When you look at the ancient rituals our ancestors had, there's a lot of strong women and Goddesses in there, that we were told we had to forget – and then worship these new Gods, that were predominantly male. For God's sake, we even had Sheela-na-gigs all over the place – opening our legs and showing us our femininity! We were told that was sinful, and awful. In pagan marriages, apparently, they got together for a year, and at the end of the year, they'd be brought in front of the elders, and asked, 'Do you want to continue with this relationship?' You had a year to figure out if you wanted to be with this person or not. How advanced is that?"
11 Past The Hour's closing track, 'Never Look Back', references this growing interest, with Imelda embracing a pagan energy and ethos that's already been championed to varying degrees across all corners of Irish music, by the likes of Lankum, Róisín El Cherif, Blackbird & Crow, and Tau & The Drones of Praise.
"There's a lot of rhythmic, percussive, and almost hypnotic sounds on that," she explains. "I wanted to bring in that old culture that I've been looking into. It connects us to the earth more, and to our ancestors – who I think knew way more than we did."
Advertisement
Her research into paganism has also led her to the ancient study of numerology – something she continues to find meaning in.
"I kept seeing 11:11 everywhere for a while, when I was writing the album," she recalls. "Then I looked it up, and I realised that it's a call for awareness, and intuition, and opening yourself up to the universe.
"It got me looking into numerology, and how so many ancient civilisations were so advanced in it. Without the technology that we have now, they seemed to have such a grasp and understanding of things that we can't even get our heads around. Like how Newgrange was aligned to do with the planets, and the stars. Even the pyramids were a reflection of Orion. It's all connected.
"11:11 is the invitation to be more open, so that's why I called the album 11 Past The Hour," she adds. "I want it to be an invitation for us to open ourselves a little more."
In many ways, Imelda's form of spirituality serves as a rejection of Ireland's Catholic past, and the associated burdens we must continue to shed as a result of that.
"A lot of people, including myself, were brought up Catholic, praying every day – and I do think there was a form of massive control within that," she says. "And it worked, didn't it? It worked for the State. It didn't work for the people – not at all. It kept us down. I think a lot of people are seeing the light now. A lot of people are disillusioned with it all, and are starting to see how much control that religion had over our culture.
"Sinéad O'Connor was right, wasn't she?" she sighs.
Advertisement
Sadly, only too right. Of course, one needs only to look at the far-right movement in Ireland today to see that the damaging aspect of that Catholic influence hasn't faded completely.
"One thing I find ironic with that, is that my parents were very religious – but they seemed to get the right message from the teachings they were studying, and teaching us, from religion," Imelda points out. "From Christianity, my parents' main theme was love. And when you see the far-right, love seems to be the last thing on their minds. They seem to forget that the God they're following told them to love – told them 'love thy neighbour as thyself'. It was all about acceptance. Even in the stories in the Bible, Jesus hung out with prostitutes and thieves, and people in prison – and he told you to do this. Yet the very people who say they follow him, seem to spread so much hate.
"They've missed the bloody point," she continues. "He literally got on a cross, and bled and died for love. Yet they still don't get it. A lot of people who believe in God, and who believe in Jesus, will agree, I'm sure – that the whole point of it was love and acceptance. These far-right people have very little to do with that. It's fear-mongering and it's hate. It all comes from fear."
It's an ugly underbelly of society that Imelda has unfortunately become all too familiar with herself. Her acclaimed poem, 'You Don't Get To Be Racist And Irish', released while Black Lives Matter activists rose up across the world in 2020, attracted the wrath of the far-right's faceless, racist online trolls. Imelda's focus on positivity, however, remains steadfast.
"I'll follow the path of love as much as I can, and I'm sure I'll be vilified for it – as I have been, on a daily basis, for ten months after writing my poem," she says. "But I think love is worth the effort.
"I'm not a prophet or a preacher," she adds. "I'm a musician. I'm a singer. I'm a writer. But I want to write about the things that are important to me, and the things that I believe in. You don't have to listen to my music if you don't agree with me. I'm not making anybody listen to me. But I have to write from my heart – and this is what's in my heart. I'm just writing from my own truth, and my own honesty. Regardless of the outcome of that – I have to be true to myself. I don't think love is the worst thing to believe in, do you?"
• 11 Past The Hour  is out now. In 2022, Imelda May plays Waterfront Hall, Belfast (May 1); TLT, Drogheda (3); University Concert Hall, Limerick (6); INEC, Killarney (7); Cork Opera House (9 & 10); Vicar St, Dublin (13, 14 & 15).
Advertisement