Horslips' Barry Devlin to be honoured with Legend Award at Northern Ireland Music Prize
"Horslips always had a strong emotional connection to Belfast," Devlin comments.
The Oh Yeah Music Centre have announced that Horslips icon Barry Devlin will be this year's recipient of the Legend Award at the Northern Ireland Music Prize. He'll be presented with the award at the prize ceremony on Wednesday, November 16, at Ulster Hall in Belfast.
Following the presentation, Jim Lockhart, Ray Fean and Fiach Moriarty will join Devlin onstage to perform a selection of Horslips' best known songs.
The Oh Yeah Legend Award is presented annually to "an individual or band that has made a significant contribution to the world of music." Previous recipients include the legendary likes of ASH, Snow Patrol and, posthumously, Gary Moore.
"I know the whole band will be delighted," Devlin says of the award. "Horslips always had a strong emotional connection to Belfast: we did the Whitla Hall and the Ulster Hall by turns (and in the early days the McMordie). But our final gig first time round – back in 1980 - was in the Ulster Hall, an emotional night when Charles O'Connor famously threw his fiddle into the audience. So it's a nice piece of circularity to be able to scramble up on that hallowed stage one last time and run through a few old favourites."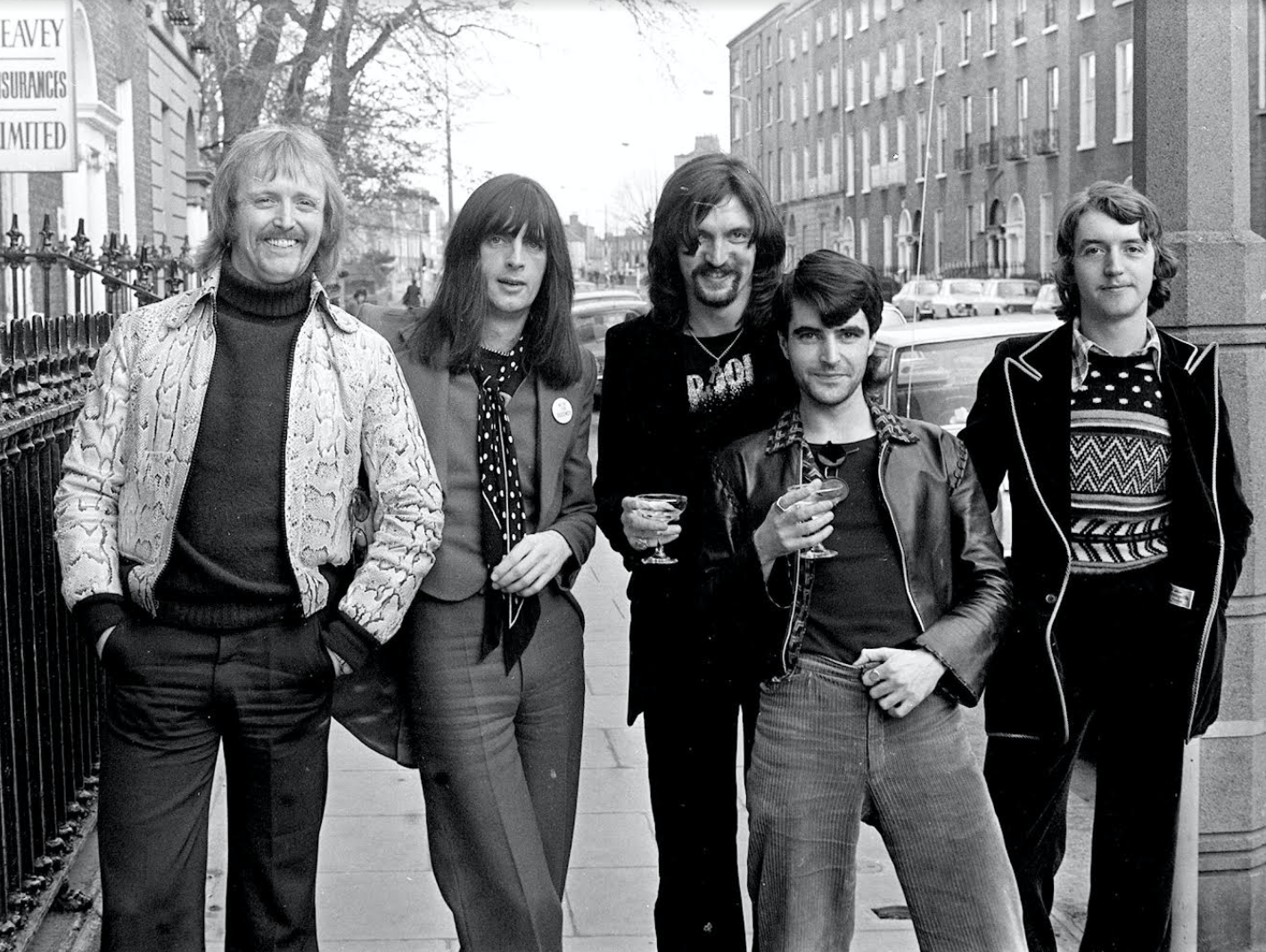 Devlin, who hails from Ardboe in Co. Tyrone, is regarded as one of the founding fathers of Celtic Rock through his work with Horslips. He's also an accomplished writer, and directed several music videos for U2 in the '80s.
Advertisement
In December, Horslips are set to celebrate their 50th anniversary with the release of a special box set, More Than You Can Chew. Made up of 33 CDs, two DVDs, two books, photos, fan club facsimiles, and more, the box set has been a monumental undertaking, spanning the band's entire career, as well as the individual member's separate projects.
"In the '60s and '70s, as young musicians tapped into Ireland's legacy of traditional tunes and song, none did it with more swagger and sheer joy than Horslips and the man from Ardboe, Barry Devlin," says Paul Evans, Chair of Oh Yeah Music Centre. "The velvet loons belied the creativity and respect they brought to that heritage, opening musical avenues to those not familiar with the tradition, myself included. Barry has had a long and distinguished career since but, as well as his music, this award marks how he and Horslips kept the faith as they helped keep music live on northern stages during some of our worst days. And for that, we music fans of a certain age remain forever grateful."
The NI Music Prize ceremony, taking place on November 16, will also feature performances from shortlisted acts across the categories of Best Album, Single, Live and Newcomer.
Read Jim Lockhart's reflections on Horslips' 50th anniversary in our recent interview here.
RELATED