Horslips: "Around the end of the '60s, and start of the '70s, there was a feeling that young people had a possibility of making themselves heard, in a way that they really hadn't been able to up until that"
Like Hot Press, Horslips are marking a major anniversary of their own this year, having first established themselves as one of the most groundbreaking and authoritative forces in Irish music 50 years ago. As they get set to release a special anniversary box set, Jim Lockhart reflects on the band's roots in Dublin's countercultural scene, and Irish music's thrilling developments in the decades since.
He may, by his own admission, have the worst memory in the band, but looking back on 50 years with Horslips, Jim Lockhart knows one thing for certain.
"We had a really good time – I mean, we had a really good time," he grins. "There was lots of great stuff, like playing the Deutschlandhalle in Berlin with Rory Gallagher, Wembley with Thin Lizzy, The Bottom Line in New York, and big gigs in Chicago, Philadelphia and LA.
"The best stuff I probably don't even remember!" the musician, and former RTÉ radio producer, adds. "Quite regularly, [Barry] Devlin tells me stuff that I did, that I have no recollection of, which is a bit scary…"
Thankfully, 50 years after the release of their debut single, 'Johnny's Wedding', Horslips' personal archives can fill the gaps in some of those memories lost to time. Over lockdown, Lockhart and his bandmates found themselves delving into boxes of dusty old cassettes and documents – finding material that had, in some cases, gone unheard since the '70s. More than just a memory-jogging exercise, these discoveries have formed the basis of Horslips' expansive 50th anniversary box set, More Than You Can Chew.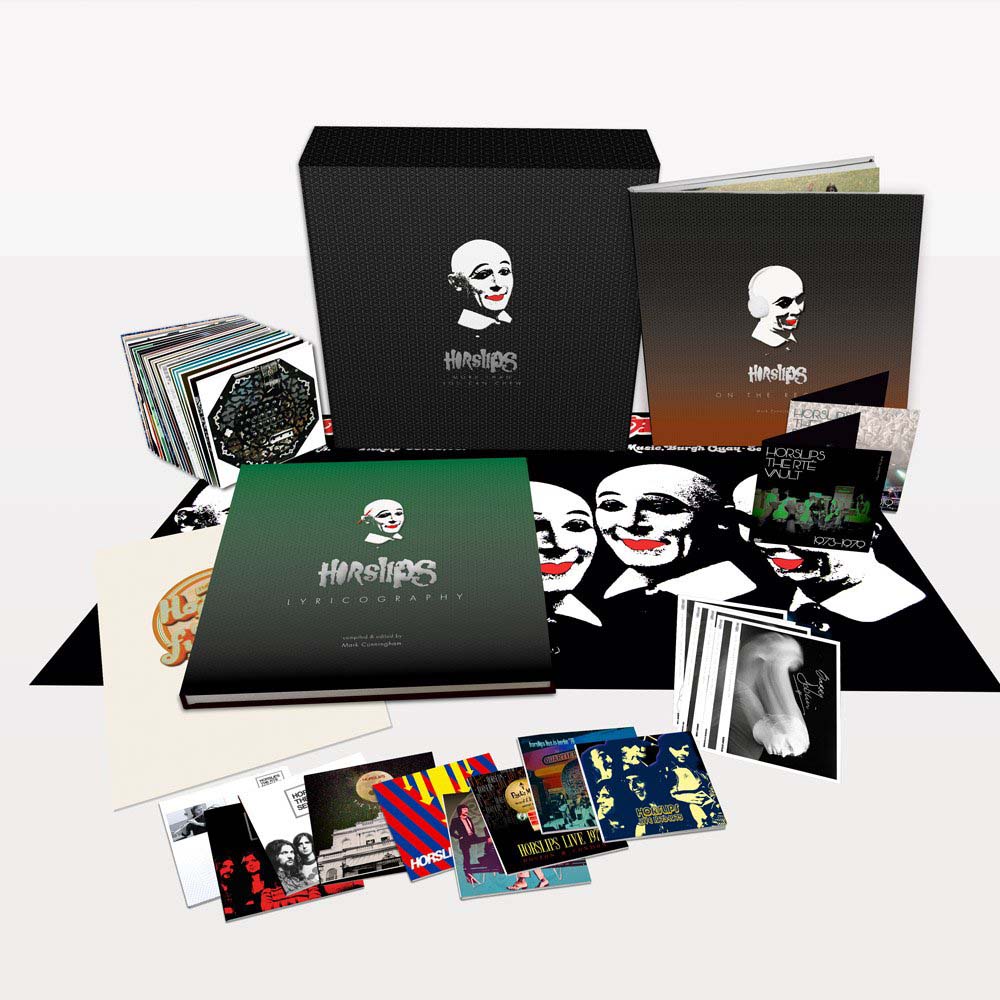 Advertisement
Made up of 33 CDs, two DVDs, two books, photos, fan club facsimiles, and more, the box set has been a monumental undertaking, spanning the band's entire career, as well as the individual member's separate projects.
"It's a pretty extraordinary experience, to confront your younger self, after all these years," Lockhart tells me. "I don't know if I'd want to live there – going back over what you did decades ago is not necessarily healthy! The question would sometimes arise, 'I wonder what would have happened if we'd gone down that road…?'
"It was strange," he adds. "After a day of digging around dusty cassettes, I'd have to go off and cook dinner, and haul myself back into the real world."
While Horslips' reputation as the pioneers of Celtic rock precedes them – largely owing to their phenomenal output over the course of their initial run in the '70s – Lockhart reminds me that the band initially came together as friends hanging around Dublin, attempting to set out on a big adventure, without "any kind of concrete expectations."
"We were all mates," he recalls. "I knew Barry in UCD. We came together first through banging out Beatles tunes on a piano backstage at an amateur drama festival.
"Eamon [Carr] ran poetry workshops, with Peter Fallon," he continues. "Beat poetry – or poetry meets rock 'n' roll – was a real thing at the time. I used to go down to that, and sometimes get up and play as well.
Advertisement
"Charles [O'Connor] had come over from Middlesbrough," he adds. "He got a job in an ad agency here, so he was hanging around with Eamon and Barry. We had Declan Sinnott, and then Gus Guest playing guitar, and eventually we got Johnny [Fean] in. When he came on board, we really felt there was something happening here."
As Lockhart explains, one of the key factors behind Horslips' unique sound was the fact that each individual member brought something special from their own diverse influences and backgrounds into the mix.
"Johnny had done the obligatory couple of years in a darkened attic, with the complete works of Jimi Hendrix and Eric Clapton," he notes. "But he had also been playing mandolin and banjo, and wandering around Clare with Ted Furey, the father of Finbar and Eddie Furey. So he was well into his traditional stuff.
"I was also big into traditional stuff and Séamus Ennis, as well as blues and soul," he adds. "I had done classical piano, and then I taught myself the whistle, and I picked up the flute. I was also mucking around at the time with clarinets and stuff, but we never actually used them on stage because I was so crap!"
Lockhart's tendency towards self-deprecation aside, experimentation was clearly central to Horslips' approach.
"It was just a lot of fun," he recalls. "We were always trying stuff out. You never knew what was going to come out of the sausage machine at the end of the day!"
Advertisement
During these early years, Horslips, alongside the likes of Dr Strangely Strange and a young Philip Lynott, were a key part of Dublin's counterculture – a distinctively youth-led movement, that stood in direct defiance to the staunchly Catholic and isolationist value system which had dominated Ireland for decades.
"Anything that was halfway worthwhile was countercultural," Lockhart grins. "The Strangelys were brilliant. They represented a whole stream of what was possible at the time. And we knew Philip just from hanging around – he used to turn up at Eamon's poetry workshops, and he'd read some of his poetry.
"It was a small scene," he continues. "These days, there's six bands in every school, but back then, it really wasn't so much of a thing. Anybody who could afford a guitar would more than likely have been in a showband. There weren't very many actual rock 'n' roll bands, or beat groups. They would have played in a small Cavern-type of club, to maybe 50 or 100 people. Whereas showbands were playing to 2,000 people in these big, cavernous dancehalls. So anybody who was into rock 'n' roll would have hung out in the same couple of pubs and cafés around Grafton Street. Everybody knew everybody else."
Of course, this countercultural movement was taking place against the backdrop of serious societal change, with the ascension of Seán Lemass to Taoiseach, and the introduction of T.K. Whitaker's First Programme for Economic Expansion, ushering in a modern new age in Irish life across the '60s.
"There certainly was a feeling in the late '60s and early '70s that things were really starting to change," Lockhart recalls. "For decades Ireland had been this pretty stolid, depressed place.
Advertisement
"We were bouncing back from being a colony, bouncing back from the war, bouncing back from rationing, and there was a whole religious structure overlaid on everything," he continues. "If you read people like Myles na gCopaleen, Seán Ó Faoláin, and Frank O'Connor, you get a feel for it – that suffocating air. Ireland, as a young country, was still taking time to find its feet, and was making a lot of wrong moves.
"But around the end of the '60s, and start of the '70s, there was certainly a feeling that young people had a possibility of making themselves heard, in a way that they really hadn't been able to up until that."
While the country underwent some major transformations over the course of the '60s, social conservatism, largely influenced by the Catholic Church, remained a dominant force in Ireland for many years.
"All the things we discovered in more recent years – with the Murphy Report and the Ryan Report – were going on, and people knew a lot of it was going on," Lockhart reflects. "But it's only in retrospect that you realise what a whip-hand that old culture had over what people thought, and felt, and did from day-to-day. It's such a breath of fresh air, to be in the country we're in now. I mean, there's a load of things wrong, but Jesus – no comparison to how it was."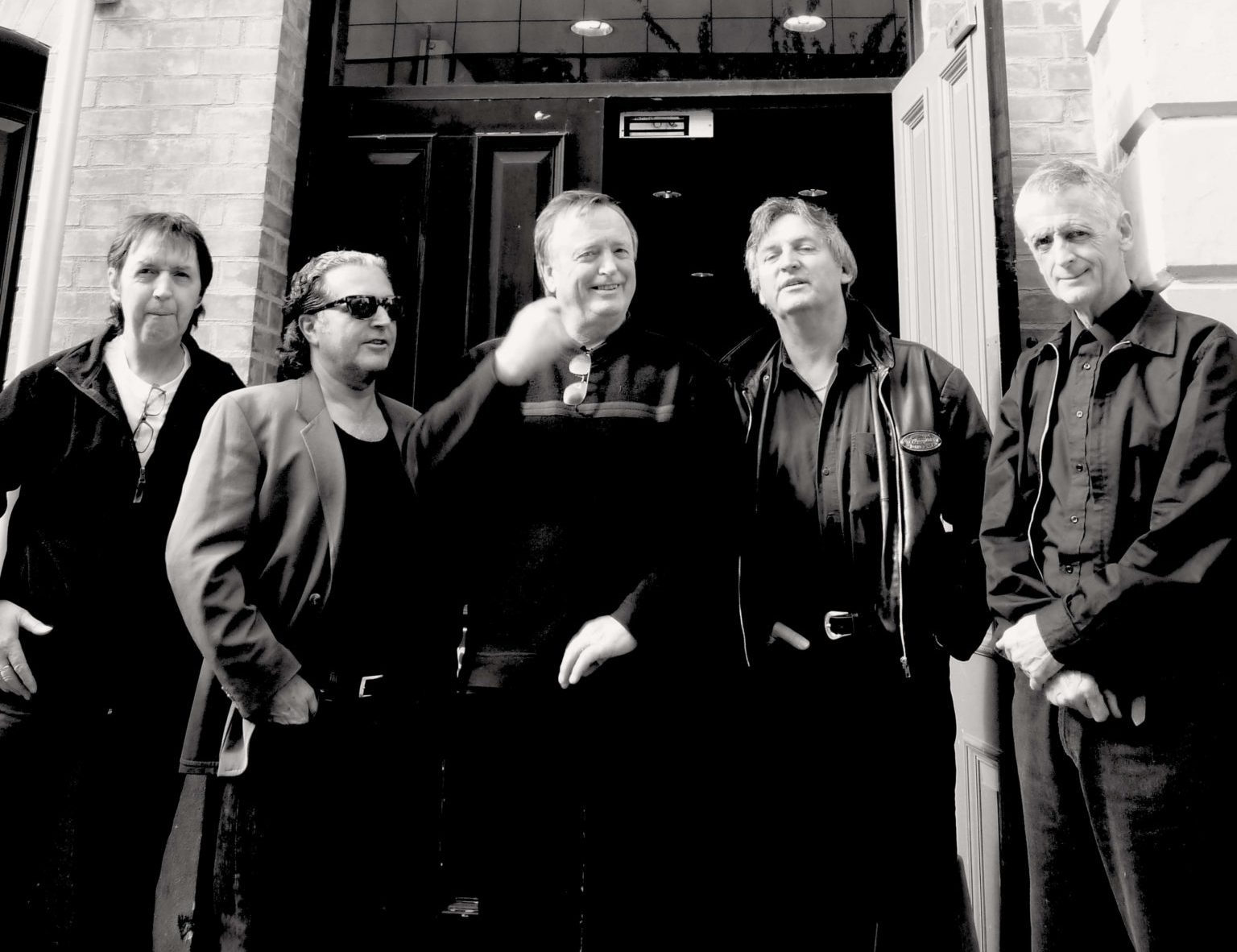 Half a century after Horslips first began releasing music, Jim Lockhart is inspired by how subsequent generations of Irish musicians have continued to incorporate elements of traditional music into their own sounds, and in their own wildly unique ways.
"I love the way that there's that lack of barriers between genres here," he says. "Even when Imelda May was still doing rockabilly, she was playing the bodhrán. Or Sinéad O'Connor singing 'Raglan Road' and 'I Am Stretched On Your Grave', and that sean-nós-y stuff.
Advertisement
"Then you've got Ensemble Éiru, doing a crossover between classical and jazz, and using clarinet and concertinas," he adds. "You've also got The Gloaming. The amount of cross-cultural, cross-fertilisation that's going on here is lovely."
As Lockhart points out, it was Cork composer Seán Ó Riada, and his famous film score for Mise Éire in 1959, that "changed everything" – particularly regarding attitudes to traditional music.
"Before that, what passed for folk music wasn't really folk music," he explains. "Mise Éire cleaned out everybody's ears. Everybody said, 'What the hell is this? This is astonishing.' Then he started Ceoltóirí Chualann – and then you have The Chieftains. And The Dubliners. Around about the same time, The Clancy Brothers were coming back from America with their new versions of Irish ballads.
"All these things fermented together, so you've got this huge surge of credibility and acceptance for traditional music, which really hadn't been there to any sizeable extent before that."
In more recent years, he's been impressed by the emergence of Ireland's own hip-hop scene.
"You had Scary Éire back 20 years ago, but it's really developed now," he nods. "There's a whole new self-confidence that wasn't there 20 or 30 years ago. It used to be that, to make any kind of splash, you had to go to London. But now it's totally different. And what's also amazing is the number of really original avenues that people are going down. I love it!"
In many respects, Horslips, with their fiercely DIY ethos, also played a crucial role in blazing a trail for other groundbreaking Irish acts. Together they ran their own label, which as Lockhart notes, "was a bit of an innovation at the time."
Advertisement
"That didn't really become a big deal until punk happened, towards the end of the '70s," he remarks. "But we'd been doing it from the start. It meant that we financed our own albums, and we had complete artistic control, which wasn't necessarily always a good thing, because you can get up your own arse a bit! But it kept our feet on the ground, because we were always being careful: 'Don't let the studio bills get too out of hand!'"
From the outset, Horslips were encouraged by "how instantly people responded" to their blend of rock and traditional sounds.
"That was a new thing," Lockhart tells me. "In a similar way that people really took ownership of U2, The Cranberries and Thin Lizzy – not just because they were from the parish, but because they articulated something that was actually part of ourselves.
"Any kind of genuine artistic expression only works if it's drawn out of your own experience," he adds. "So it was really gratifying to see how people at the time responded. They instantly recognised that this was their stuff. They were saying: 'I know what this is, this is mine – this is trad.'"
Lockhart acknowledges that there was no shortage of starry highlights over Horslips' original run in the '70s. But the moment he treasures the most, he says, came much later – when the band, having originally parted ways in 1980, joined forces again for a series of arena concerts in Dublin and Belfast, 29 years later.
"Those few nights were just extraordinary," he reflects. "It was an emotional moment for us, and for people who had been really into the band in the '70s, but had never thought that they would see us live on stage again. Quite a lot of them were bringing along their kids, which was bizarre. There were grown men weeping – and we were too!
"That, for me, was the high point."
Advertisement
• Horslips' 50th Anniversary Box Set, More Than You Can Chew, is out in December – and is available to pre-order here.