Feature-length documentary about Oasis' record-breaking Knebworth gigs to hit cinemas later this year
The upcoming film celebrates the 25th anniversary of Oasis at Knebworth Park.
Further details have been unveiled about the upcoming feature-length documentary, Oasis Knebworth 1996 – set to hit cinemas worldwide on Thursday, September 23.
The documentary chronicles the special relationship between Oasis and their fans that made one of the most iconic concerts of the '90s possible. It is told entirely in the moment, through the eyes of the fans who were there – built around extensive and never-before-seen archive concert and backstage footage from the event, with additional interviews with the band and concert organisers.
Tickets for Oasis Knebworth 1996 – directed by Grammy Award-winner Jake Scott – will go on sale on Tuesday, August 10, marking 25 years to the day since the first night of the concerts.
Advertisement
Oasis' two record-breaking nights at Knebworth took place on August 10 and 11, 1996, with over a quarter of a million music fans from all over the world converging on Hertfordshire to see the legendary sets. All tickets for the gigs sold out in less than 24 hours, breaking every UK box office record in the process. Organisers estimated the band could have sold two or three times as many tickets. Over 2% of the population of the UK had attempted to buy tickets.
The Knebworth concerts were both the pinnacle of the band's success and the landmark gathering for a generation.
The film will be produced by Black Dog Films, with Noel Gallagher and Liam Gallagher serving as executive producers. It will be financed and distributed by Sony Music Entertainment and released theatrically by Trafalgar Releasing.
"Knebworth fo​r me was the Woodstock of the 90's," comments Liam. "It was all about the music and the people. I can't remember much about it, but I'll never forget it. It was Biblical."
"I can't believe we never played Rock 'n' Roll Star!" adds Noels.
For more information see oasisknebworth1996.com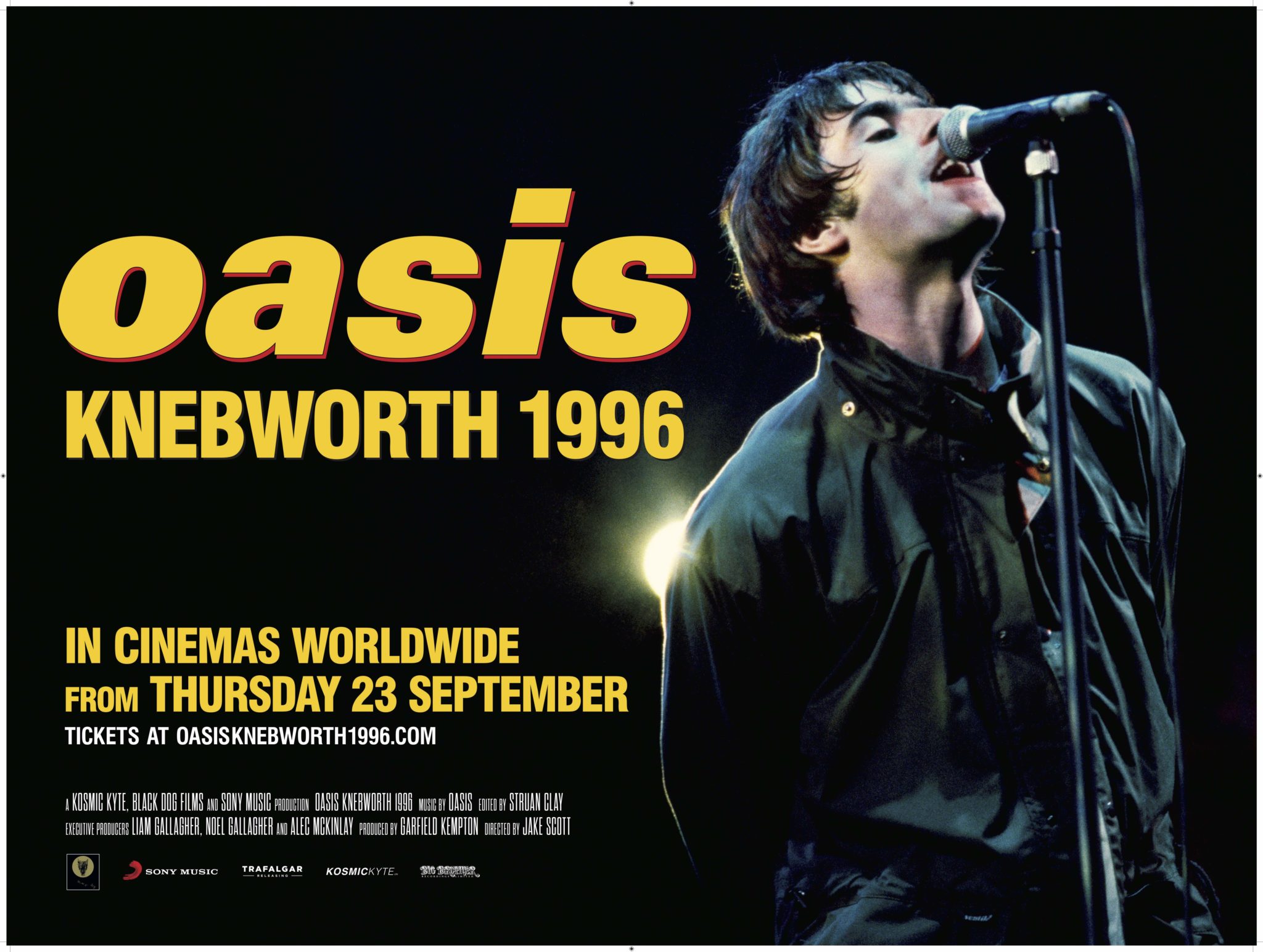 Advertisement