Musical fireworks are assured, at The Slane Sessions with THUMPER and special guest Damien Dempsey – in association with Slane Irish Whiskey.
Slane Irish Whiskey is kicking off this year's St. Patrick's Week celebrations with a highly anticipated gig, broadcast from Slane Distillery, Co. Meath – featuring performances from THUMPER and special guest Damien Dempsey.
In a very special night of music on 13 March, The Slane Sessions online gig – to be broadcast on the Hot Press YouTube channel – will see the craft, graft and innovation of Irish music broadcast to the world from one of Ireland's most distinguished distilleries…
As aficionados of Irish music will know, Slane Castle has played a vital part in opening Ireland up to rock music. It was against this backdrop that Slane Distillery was born – honouring an ancient art of craft, graft and innovation.
Ahead of THUMPER and special guest Damien Dempsey's performance, we're looking back at some classic Slane moments from over the years.
Below, Edwin McFee remembers Foo Fighters' out-of-this-world performance at Slane in 2015:
* * * * * *
There are certain shows that change the career of a band. Foo Fighters' headline slot at Slane '15 was one of them. Joining the likes of transformative performances like Oasis at Knebworth '96, Pulp at Glastonbury '95, and Iron Maiden at Castle Donington '88, that soggy summer night was surely the moment when the Foos ditched forever the condescending tag as "the band Dave Grohl started when Nirvana ended." For sure, their now iconic debut at the Reading Festival 24 years ago had been a real game-changer, and they'd dpne other great gigs too. However, for me, their star turn at Lord Henry's gaff was when they went from much-loved, arena-sized "special guests" to bona fide headlining heavyweights.
Perhaps the magic of this near-mythic venue rubbed off on them, as they blasted out a bucketload of hits. Or maybe Dave Grohl and co. felt they had a point to prove in Co. Meath in the wake of their no-show in 2001 (due to drummer Taylor Hawkins' illness)? Were they fired up to make it a night to remember? We're not quite sure, but what we do know is that the band kicked more ass than the Mountain from Game Of Thrones.
Dave Grohl was like a plaid shirt-wearing Mr Motivator, the consummate rock frontman. The band's cover of Thin Lizzy's 'Jailbreak' was a nice touch, and a welcome acknowledgement of the legacy of the venue. Elsewhere, the likes of 'All My Life', 'This Is A Call' and 'Best Of You' sent 60,000 or so soaking wet punters home with beaming smiles and ringing ears.
Out of all of the Irish festivals, Slane is the one that will always hold a special place in my heart. Just 40 minutes from my native Newry, it's a rite of passage for most music fans from the Mournes. Grohl himself put it best when speaking to our deputy editor Stuart Clark. "One of my favourite photos of us playing live is from Slane," he said, "The crowd spilling down that hill is like a scene out of The Lord Of The Rings. It's such a beautiful skyline. Location and atmosphere has so much to do with how a show works out."
Foo Fighters' all-conquering set was as epic as Tolkein's saga, and for this Slane diehard, a spellbinding, never-to-be-forgotten night.
HOW TO WATCH THE WORLD PREMIERE:
<iframe width="560" height="315" src="https://www.youtube.com/embed/GUL0i-DmPOQ" frameborder="0" allow="accelerometer; autoplay; clipboard-write; encrypted-media; gyroscope; picture-in-picture" allowfullscreen></iframe>
The world premiere will take place on the Hot Press YouTube channel – youtube.com/hotpressmagazine – kicking off at 8pm GMT / 3pm EST / 12pm PST on Saturday, 13 March.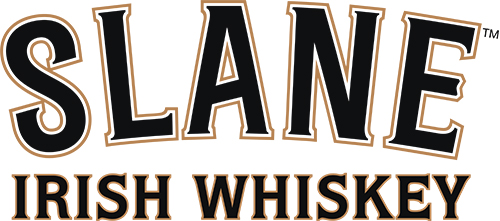 The filming of THE SLANE SESSIONS complies with all Irish Government restrictions regarding Covid-19.
Honour the legacy. Sip responsibly.
Slane is a registered trademark. ©2021 Slane Castle Irish Whiskey Ltd. All rights reserved.