The Waterford-born soul singer also announced a UK and Ireland tour in support of the new EP for October.
Waterford artist Carrie Baxter has announced the release of her sophomore EP What Now for later this year.
The Irish-born, London-based soul singer announced the EP will be released on October 22nd, and will be supported by a five date tour of the UK and Ireland. Full dates are listed below.
Following on from the release of her debut EP Placebo and a handful of singles, Carrie has emerged as one of the most exciting voices in Irish music.
"What Now is different to my first EP Placebo in many ways so I'm excited to see how it is received," Carrie says.
"It's been challenging to pull this record together in the midst of the world opening back up but getting to tour these songs really has made my entire year. To meet and sing for people live is what I live for so it's going to be a welcome change after essentially living my entire career so far in front of a computer screen!"
Advertisement
In addition to her What Now tour, Carrie will also take to the Theatre Royal stage in her hometown Waterford as she opens for hip-hop star Nealo as Imagine Arts Festival's headline act on Sunday October 24th.
"Playing in my hometown is going to be special. It's hard to put into words how much Waterford means to me and to do it at the Theatre Royal is a dream come true. I performed in my first musical there so it's going to be nostalgic to say the least," she says.
The first single from What Now, 'Something In The Water', will be released on Friday August 20th.
Tickets for Carrie's UK and Ireland tour are on sale now and can be bought here.
What Now by Carrie Baxter will be released Friday October 22nd 2021.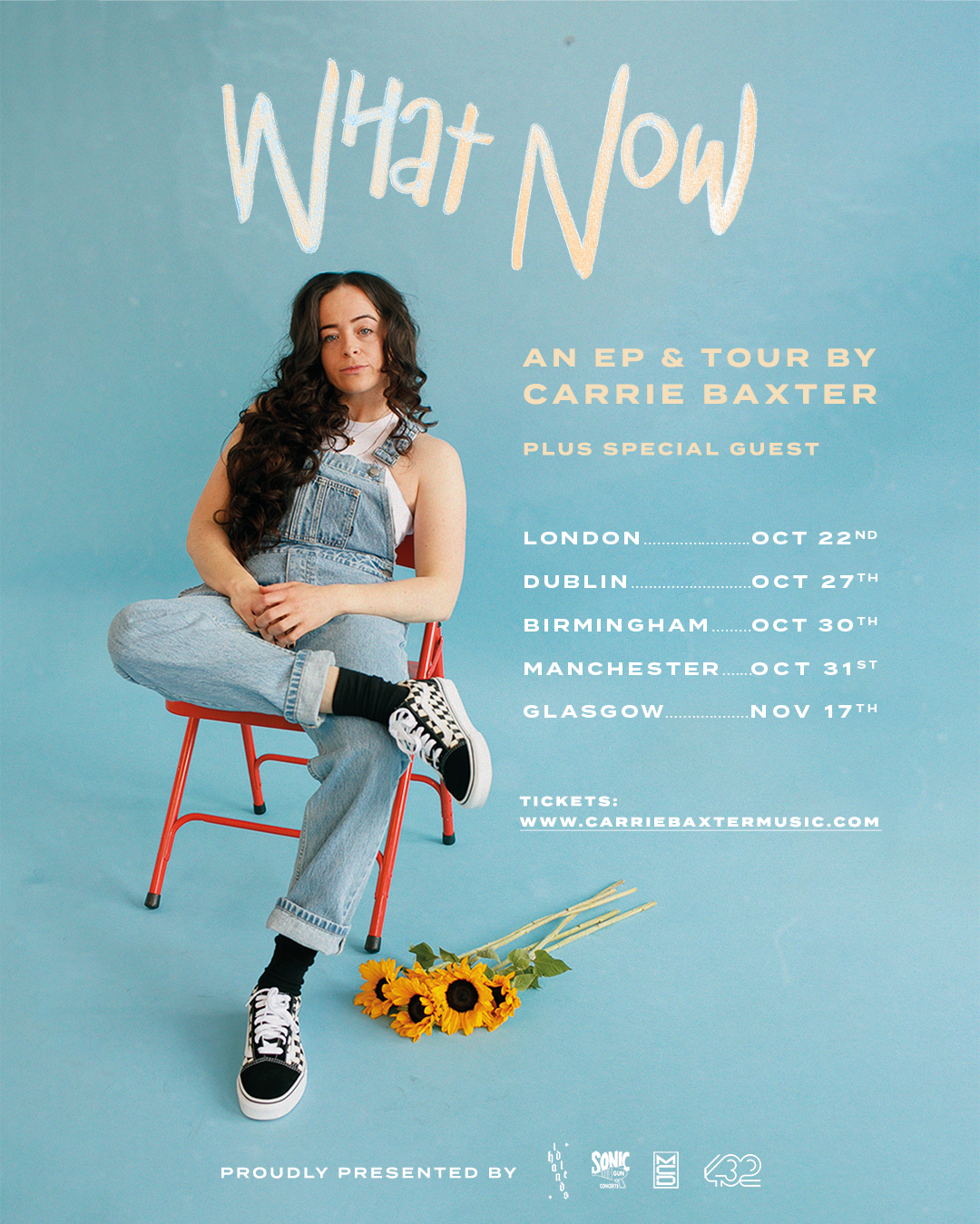 Advertisement
Tour Dates:
Oct 22nd - London, Peckham Audio
Oct 27th - Dublin, Upstairs at Whelan's
Oct 30th - Birmingham, The Dark Horse
Oct 31st - Manchester, Gullivers
Nov 17th - Glasgow, The hug and Pint